Community members spread along Third Street late Tuesday morning to see the motorcade bringing President Joe Biden to his speaking destination, watching as Secret Service, police and ambulance vehicles preceded and followed the limousine.
Biden, who visited the La Crosse Municipal Transit Utility to discuss his bipartisan infrastructure plan, passed through the downtown shortly before noon, with both supporters and detractors standing in nearby parking lots or on sidewalks to catch a glimpse of the arrival.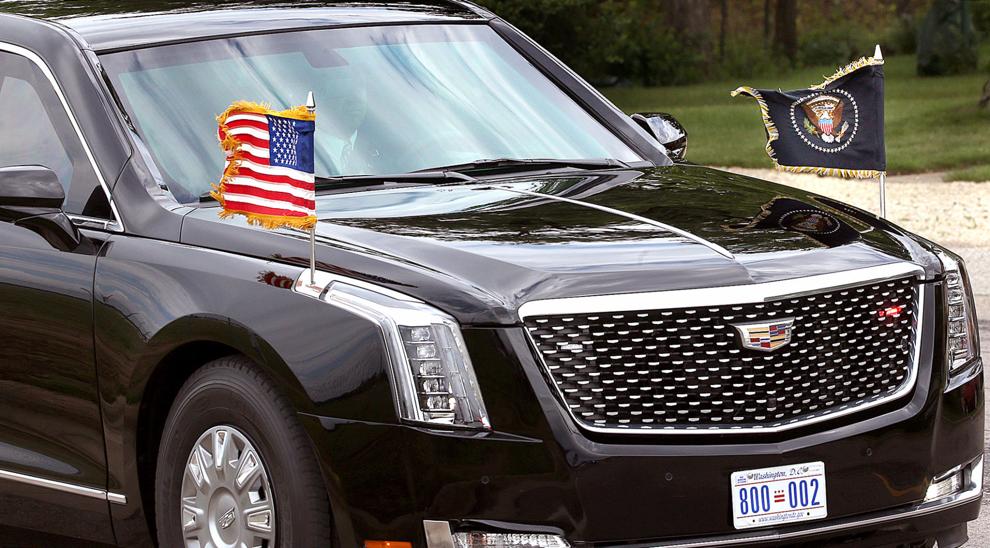 Biden's tour and speech were closed to the public, with limited media allowed in.
Several individuals awaiting Biden's motorcade declined to be interviewed, with one stating they "had nothing good to say" and another expressing dislike for the president. Supporters were more willing to talk, with Marilyn Nieckarz, a longtime liberal in her 80s, bringing her walker to the corner to see the president go by.
"I'm just so excited," Nieckarz said.
Nieckarz expressed her backing for Biden's infrastructure and American Families Plan, saying, "I want the infrastructure done in our city — it's been a big mess — and we need family infrastructure too. I am in support of both of his programs and I think we need to support him. We are so lucky we have a new president."
David McCorkell, who popped out of work to watch, noted he was "absolutely" in favor of Biden's visit, calling it "really exciting. I've never seen a president drive past!"
McCorkell too supports Biden's infrastructure plans and, when asked what he would say to the president if he got to meet him, responded, "I would tell him to keep up the great work he's doing."
The La Crosse County Democratic Party in a statement shared its pleasure with Biden choosing La Crosse to tout his plans.
"The infrastructure bill, which Biden has promised to sign as soon as it lands on his desk, includes many benefits to rural Americans and farmers, including better and faster broadband access, road and bridge improvements to facilitate getting crops and livestock to market, cleaner water, better waste management, and much more," said chair William Garcia. "After four years of the GOP and President Trump using American farmers as leverage in ill-conceived trade wars with foreign powers, it is refreshing to have a President so focused on improving American lives and American wallets."
The Democratic Party expressed it disappointment that spectators were not allowed in the president's vicinity, but explained, "The Biden administration, together with state and local Democrats, are still very mindful of the COVID pandemic. ... This administration continues to put the safety and well-being of all Americans first."
The Tribune emailed and left a voicemail for the La Crosse Republican Party Tuesday afternoon inviting comment on Biden's visit but did not receive an immediate response.
Individuals were stationed on a roadside closer to the La Crosse Municipal Transit Facility, holding banners and signs asking Biden to stop the proposed Line 3 Pipeline Replacement Project in Minnesota.
"Water protectors and climate activists have been calling on President Biden to step in and protect our air water and climate from the dangerous pipeline," Sierra Club of Wisconsin chapter director Elizabeth Ward said in an email to the Tribune. "We need infrastructure that prioritizes frontline communities, creates millions of family-sustaining jobs, cuts climate pollution in half by 2030, and advances gender, environmental, Indigenous, economic and racial justice. We have no time to waste."
Ward noted decisions made now will affect the direction of society and the health of the earth for decades to come, and said this is "President Biden's opportunity to turn his commitments into reality and go big rather than negotiating small with Republican politicians who have repeatedly proven they have no interest in addressing the scale and scope of the nation's most pressing crises."
The Sierra Club, Ward says, is advocating for a number of climate and environmental initiatives to be part of the bill, including "achieving 100% clean energy with a CES and clean energy tax incentives; ending fossil fuel subsidies; improving access to public transit and producing union-built electric cars, trucks and buses; replacing 100% of lead pipes; retrofitting and electrifying all public housing, schools and hospitals; creating a civilian climate corps; and clean-up of abandoned mines and wells."
Community members representing Americans for Prosperity were also at Isle La Plume holding signs, opposing the infrastructure plan.
On behalf of Americans for Prosperity, Wisconsin state director Eric Bott said, "President Biden's so-called 'infrastructure' package jeopardizes the future of family farms, raises our taxes and blow our children's futures on cash-outs to special interests. We should toss it in the manure heap where it belongs."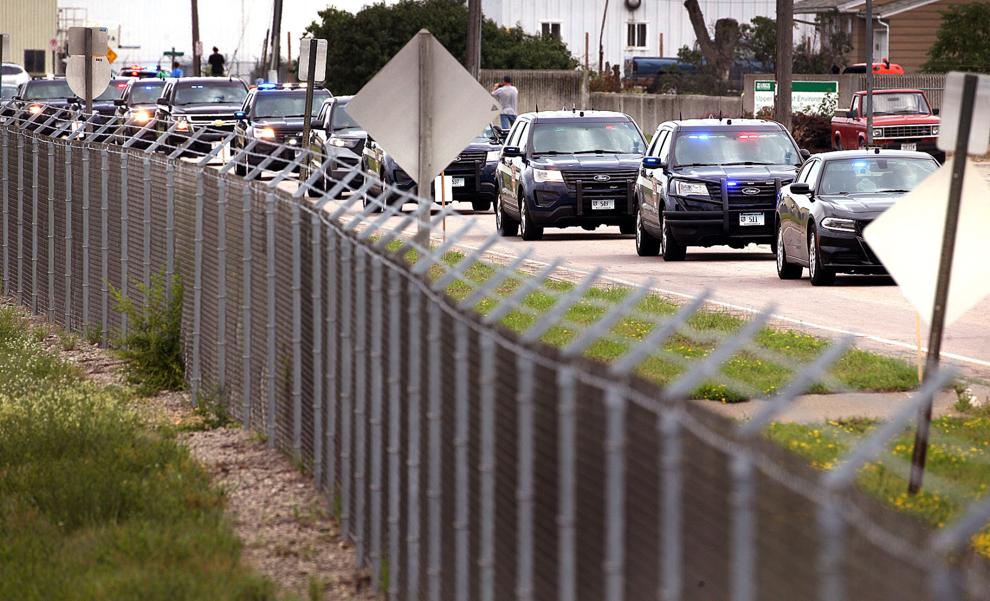 In tandem with Biden's visit and serving as welcome to the president, Opportunity Wisconsin parked in downtown La Crosse Tuesday afternoon during its statewide "Summer is on, no thanks to Ron" RV tour.
"Whether it's shots in arms, money in pockets, or relief for small businesses, thanks to President Biden and the American Rescue Plan, summer is on in Wisconsin," said Meghan Roh, Opportunity Wisconsin program director. "However, Sen. Ron Johnson fought tooth and nail against this relief and we must all hold him accountable for his obstruction.
"Last year, the pandemic put a stop to so many of our quintessential Wisconsin summertime traditions. This year, Opportunity Wisconsin will be traveling the state celebrating all there is to love about summer in Wisconsin and making sure folks know who fought for us and who failed us."
The tour will continue through September.