While the Cochrane-Fountain City schools community watched the many tragedies of 2020 play out around them, they didn't let them stop helping others.
Winona Daily News Person of the Year Christine Jumbeck, C-FC High School's agriculture teacher and FFA advisor, led the way to help create a light in the lives of many around her, even as she was left with the challenge of completing the year's many annual FFA projects during a pandemic.
"It's like (on) Saint Patrick's Day, my world turned upside down," Jumbeck recalled as she reflected on how her year has played out since the start of the COVID-19 pandemic.
She was then in the position of all her students going online, while she was left with a greenhouse full of plants and other projects still left to be done, also.
She said, "I was thinking, 'Oh my god. How am I going to make it? What am I going to do?'"
"It's been kind of a whirlwind. I made up my mind that I had to find a way," she said. She knew she had to be resourceful so that she could sell the approximately 3,000 plants in the greenhouse that helped support the district's student agriculture opportunities.
With the help of many, including family, friends, administration and the community as a whole, Jumbeck was able to complete the annual greenhouse project by contacting buyers from the past in the local area and helping them order the plants they wanted, even though they couldn't come and walk through the greenhouse.
Jumbeck and those who helped her then prepared the flowers for final purchase and pickup.
She said that the greenhouse process took more time this year than past years because of the lack of students and options available, but it was completed.
"I just got so much help," Jumbeck said.
The greenhouse wasn't her only project, though, as she and those around her worked to create dairy boxes to sell to the community. These boxes, full of different products created by local businesses and farms, were an idea from a local farmer that was supported by staff and students.
The boxes helped limit the need for farmers to throw away perfectly good milk.
The farmers and businesses were paid at cost for their products, so they were able to provide for themselves and their animals during the worst hardships of the pandemic so far.
Within two hours of becoming available, the FFA's first 300 dairy boxes were sold out. The other 300 boxes that were later ordered and sold were bought even quicker.
This idea was taken up by many other organizations in the area.
"When you talk about the positive impact on community, like this award is for, that's exactly the kind of projects Chris does," Beth DuBois, a retired educator and friend of Jumbeck, said as she praised the work Jumbeck has accomplished in 2020 and past years. "She then inspires other schools and community groups to do the same."
Supporting farmers didn't just stop there, as the district's students also stopped by local farms under Jumbeck's leadership to deliver care packages.
Additionally, Jumbeck helped with supporting seniors who graduated during this challenging year. She and those who helped her with previous projects made boxes with goodies for the students, along with signs for each student.
Since starting at C-FC in 1988, nominator Steve Stoppelmoor. C-FC principal, said Jumbeck "has had a great impact on our community and has experienced much success. But in 2020, Chris Jumbeck has really stood out."
"Chris works hard to be a great example for our students but more to provide opportunities for students to become great people," Stoppelmoor said.
Jumbeck is humble about the work she does, though, saying, "I don't think of the projects as my accomplishments."
She said she sees them as the accomplishments of the students, FFA, CFC-administration — especially Stoppelmoor, who has been a great support for her, all of the district's staff, and the community.
"Without Stoppelmoor's support and belief in our ability to do everything safely, the projects would have never gotten off of the ground," Jumbeck said.
Jumbeck is the first Person of the Year recognized by the Winona Daily News. The River Valley Media Group expanded the honor, presented for 19 years by the La Crosse Tribune, to Winona to start a new tradition.
Jim Falls, Wis.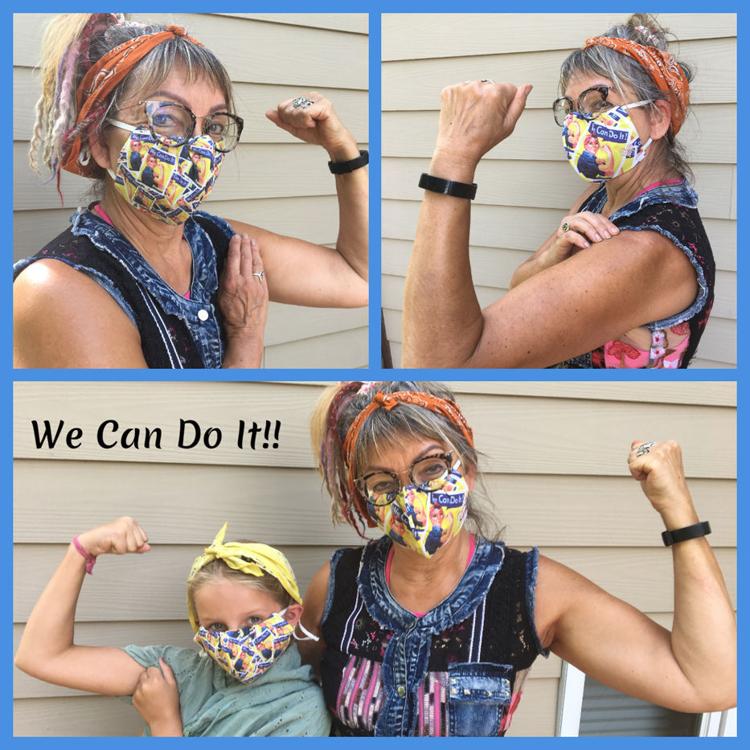 La Crescent, MInn.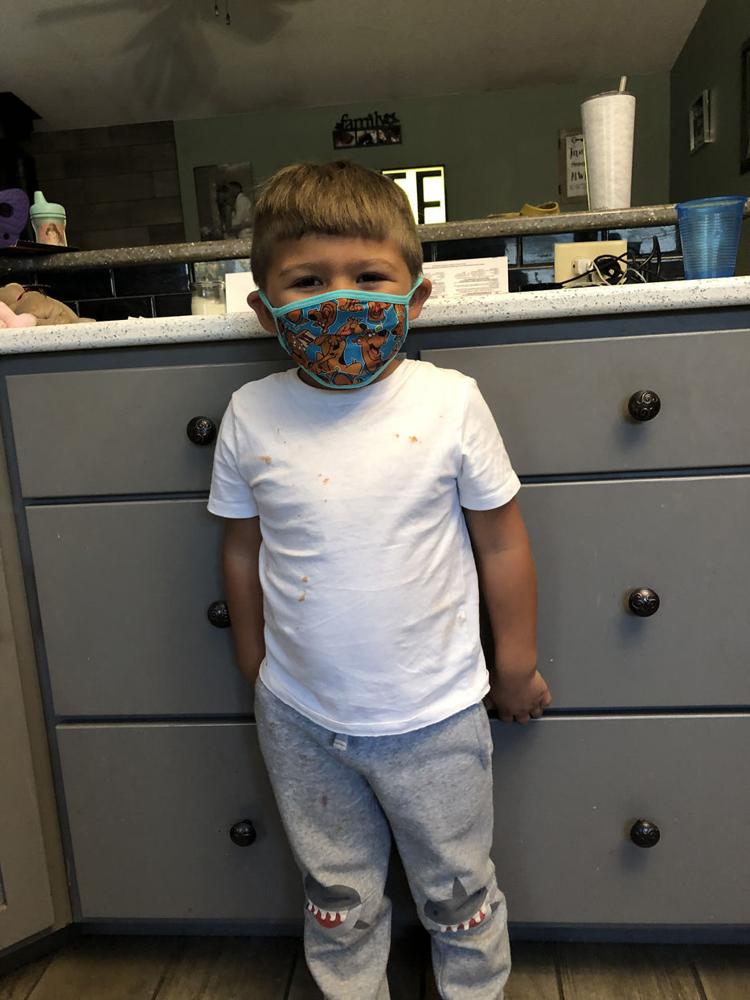 Working at the Tomah VA serving our Veterans during this pandemic!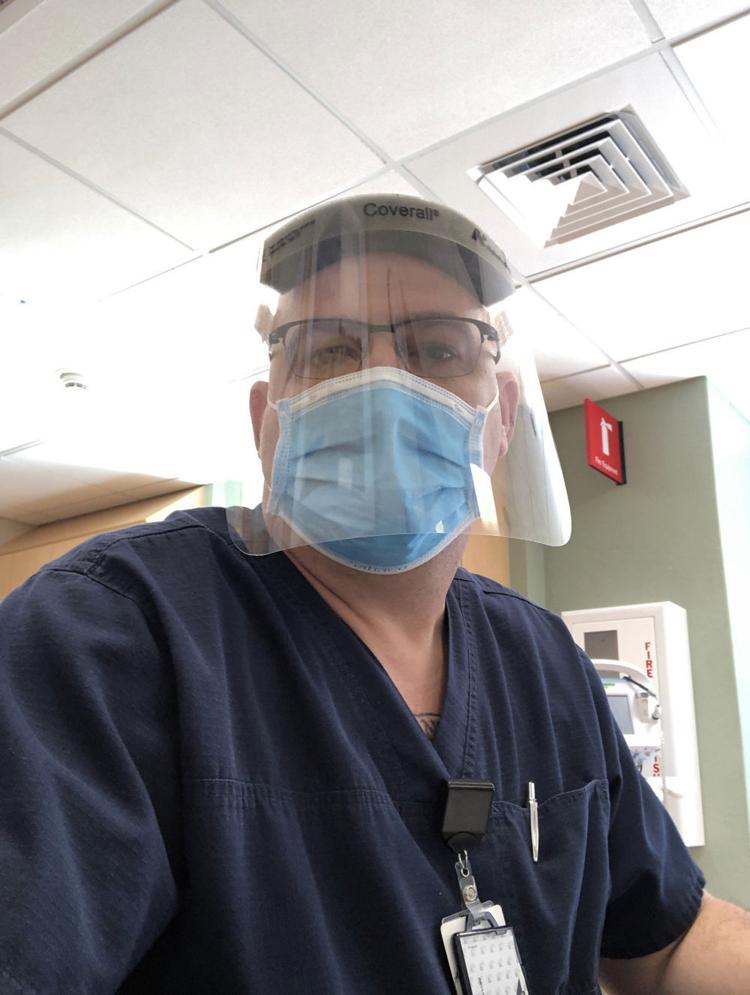 In My Family We all Wear Our Masks Cindy And Baby V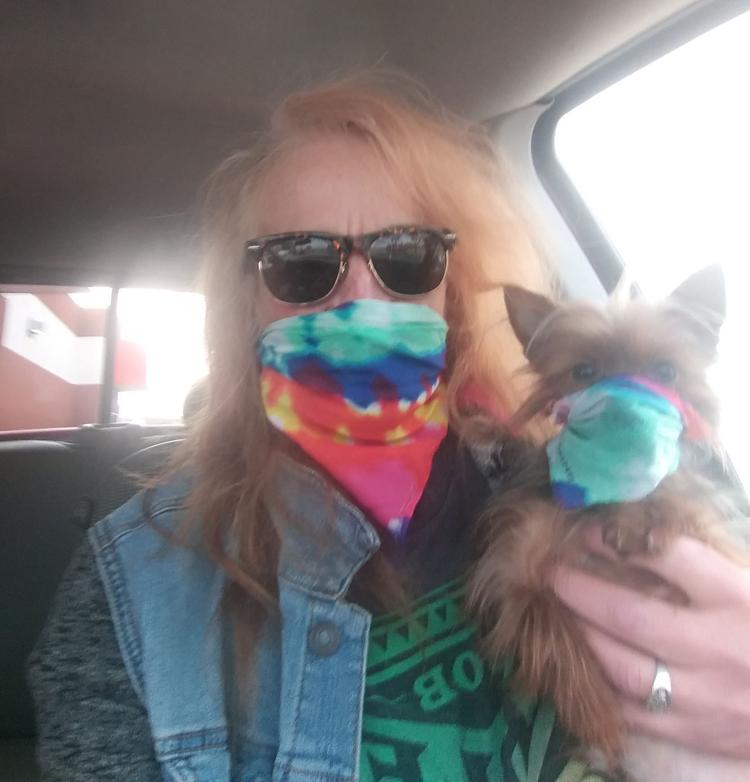 mask made by fellow West Salem High School chemistry teacher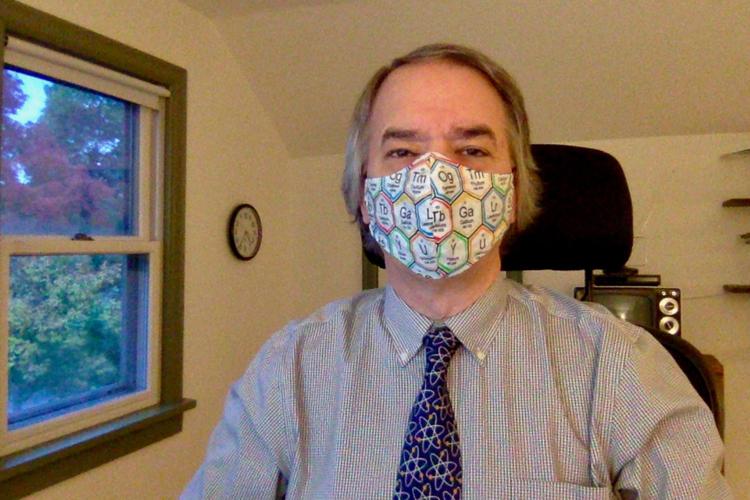 La Crosse punk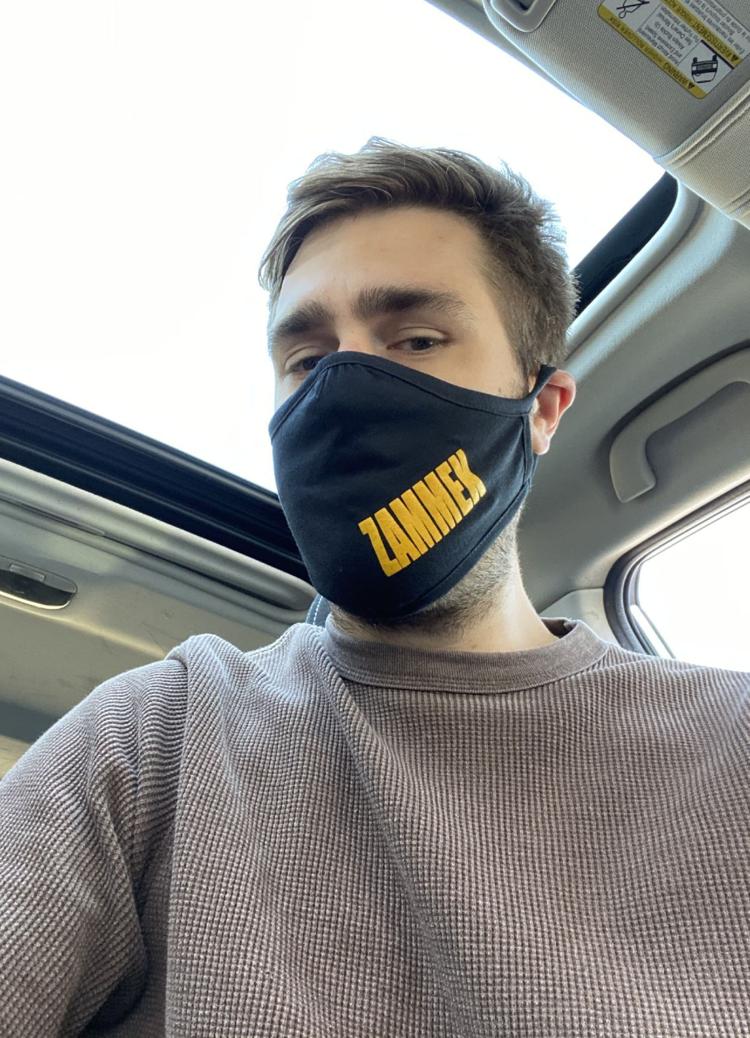 Lace for a lady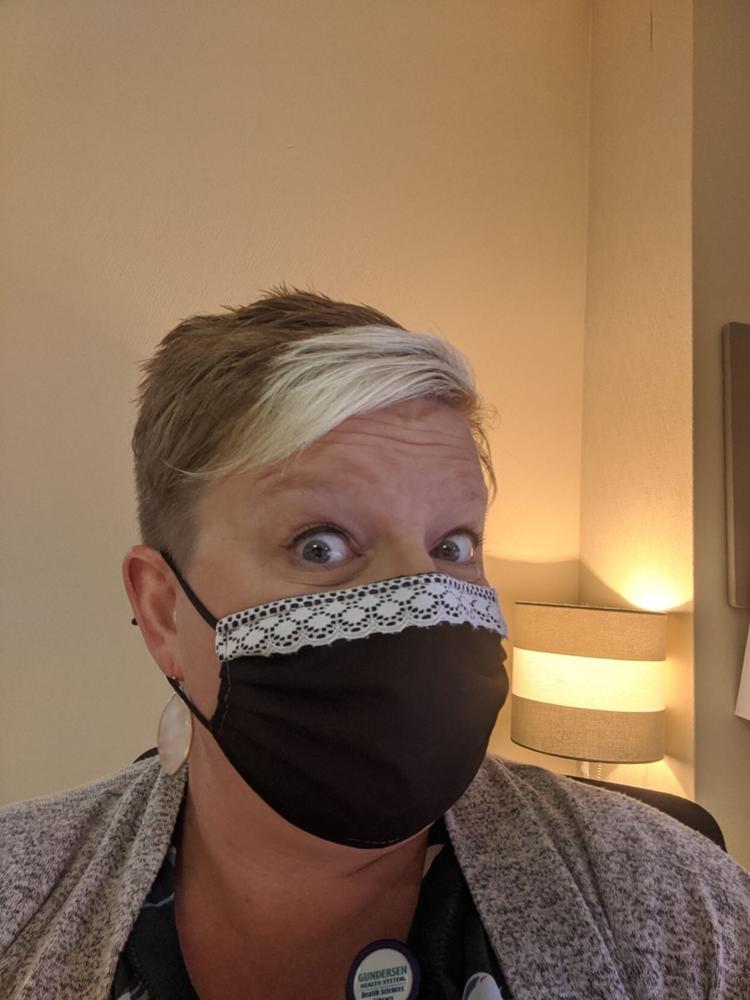 Caring for the community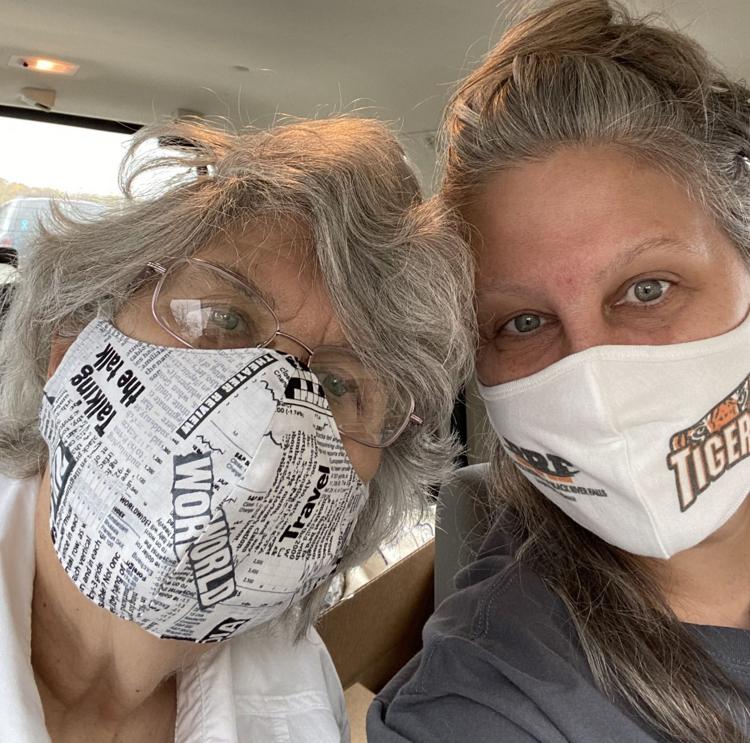 A mask with bling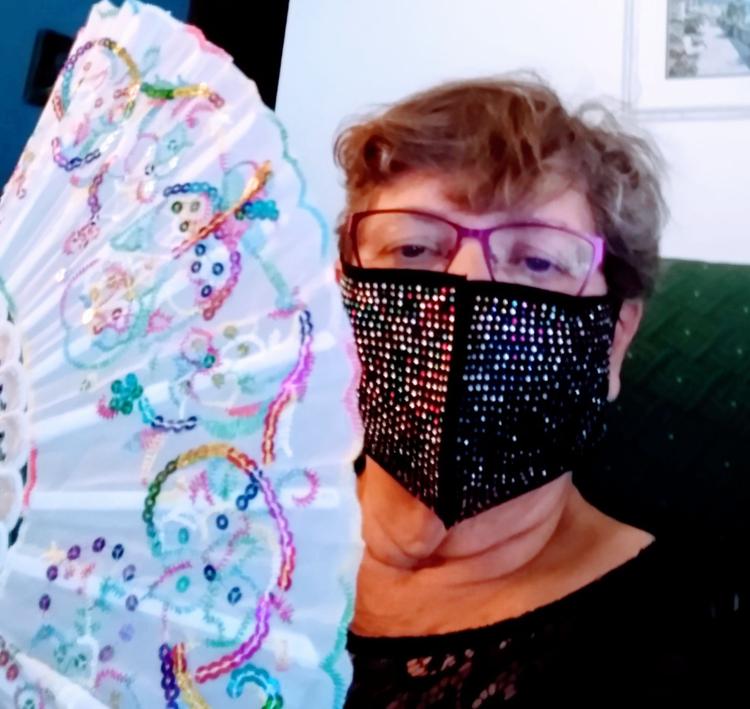 Dinner guests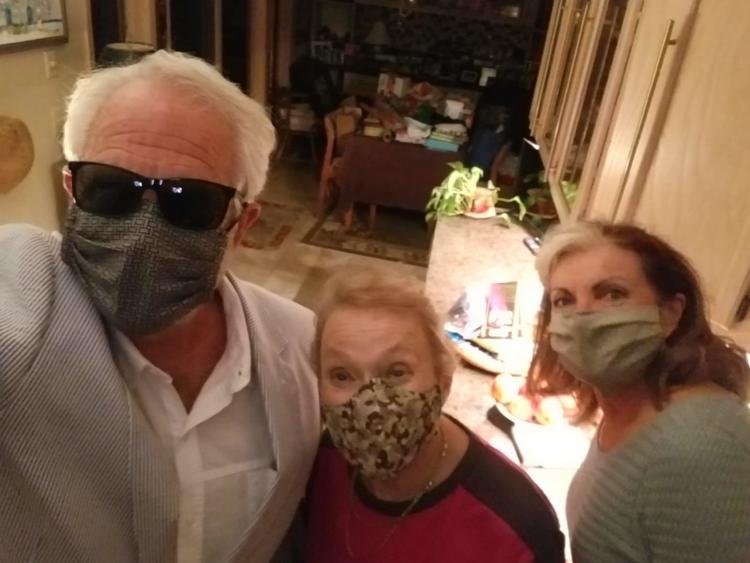 A Friendly smile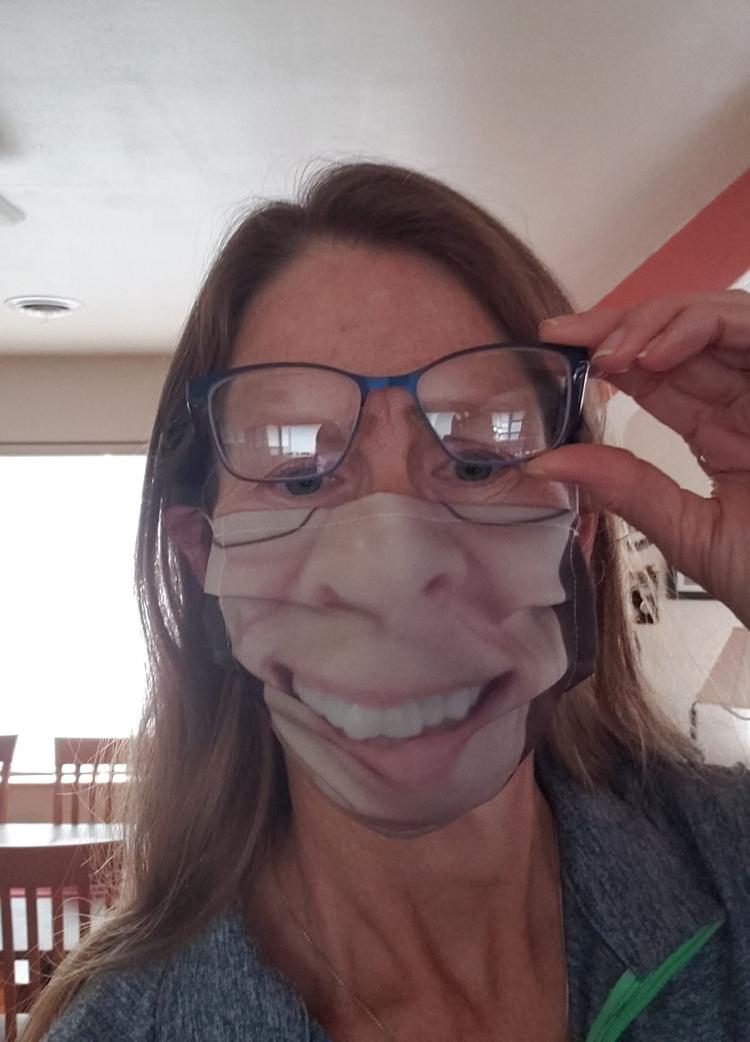 October 6: GIrls WIAA Division 2 sectional golf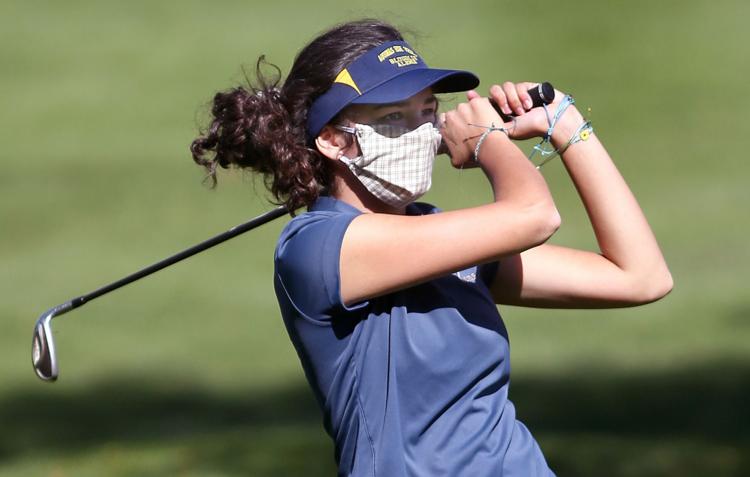 October 2: Edgar vs Onalaska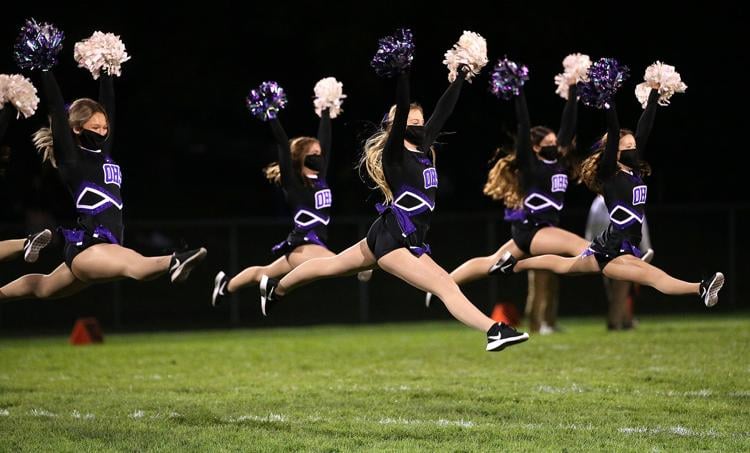 October 2: Edgar vs Onalaska
September 22: Aquinas vs Onalaska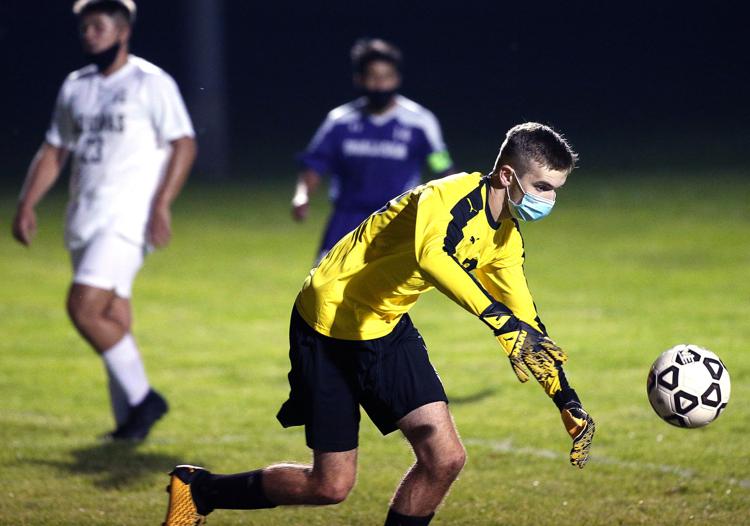 September 17: Westby vs Aquinas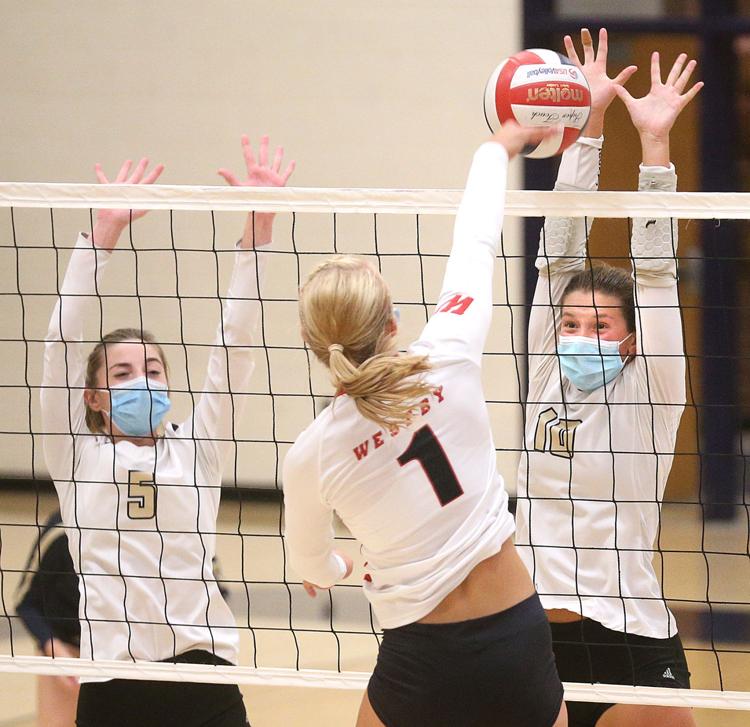 September 17: Westby vs Aquinas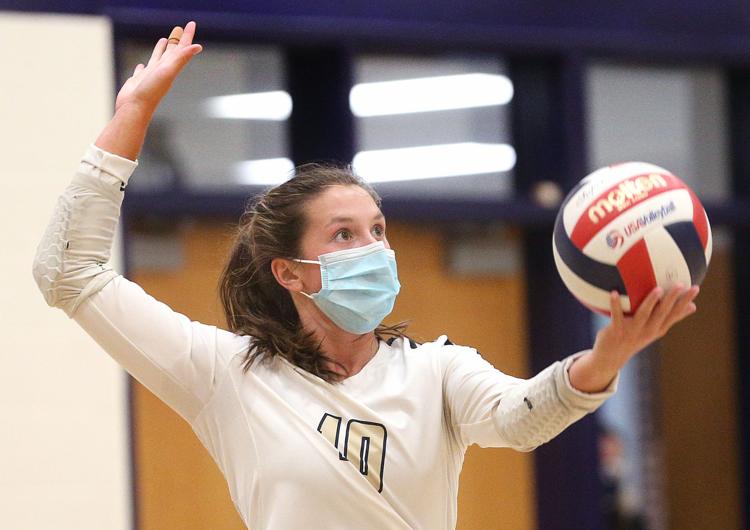 September 17: Westby vs Aquinas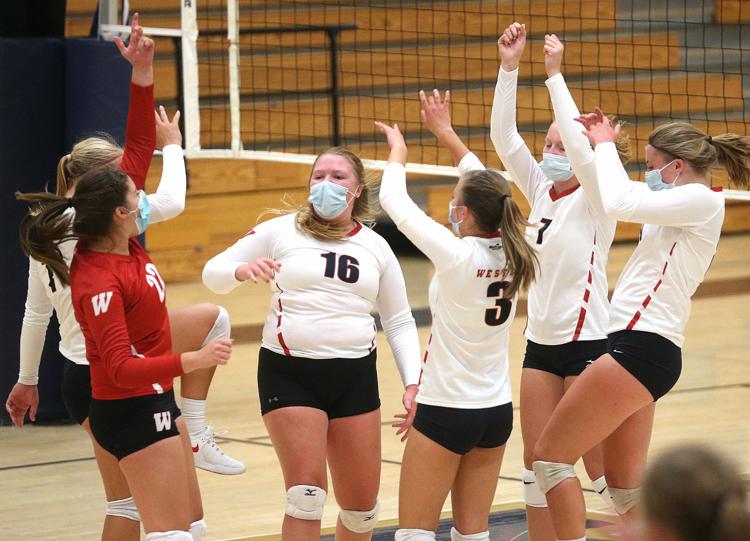 Holmen school lunches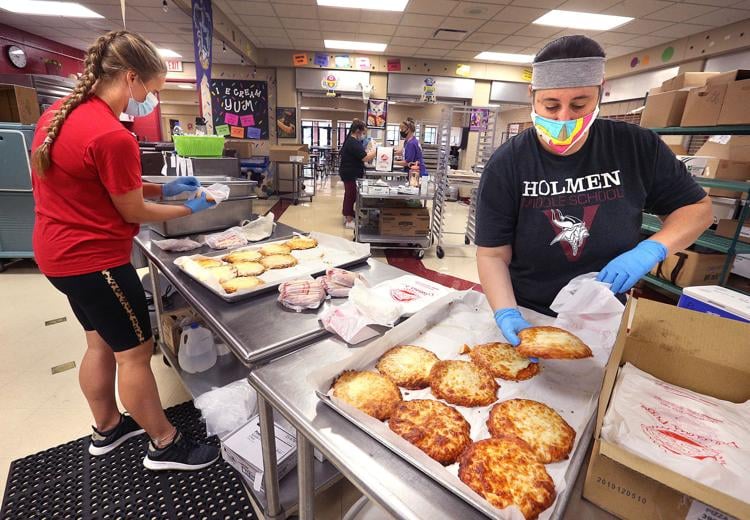 Noodles & Company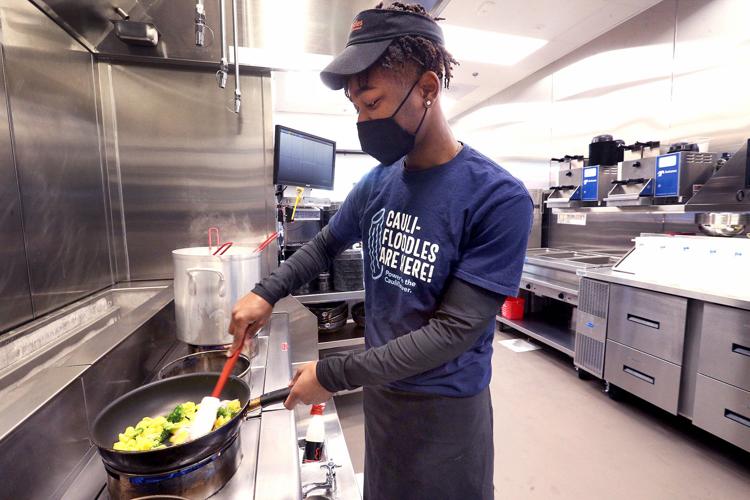 September 10: Dover-Eyota vs. La Crescent-Hokah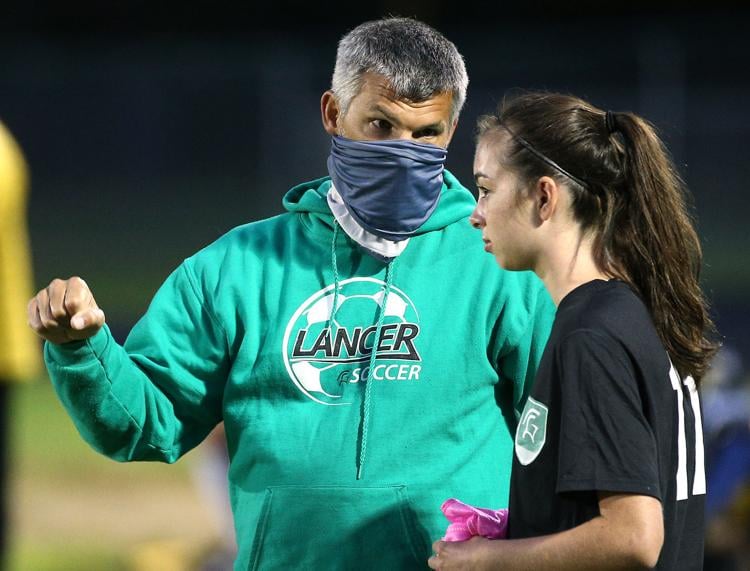 Onalaska Football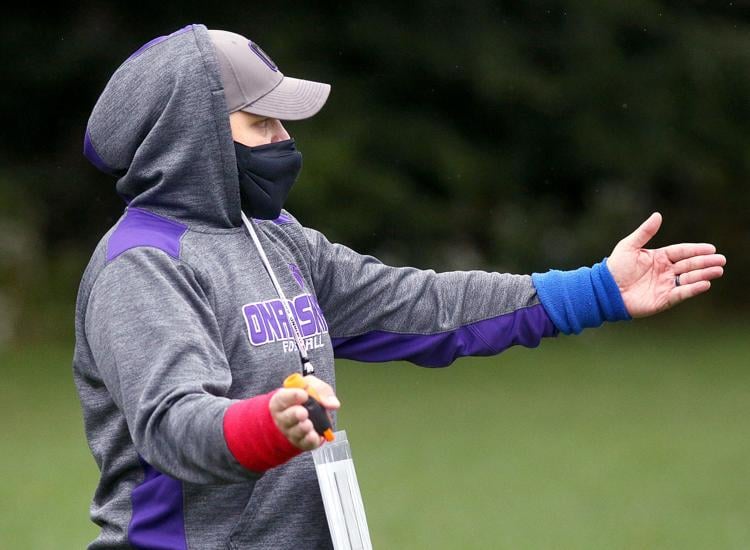 College during COVID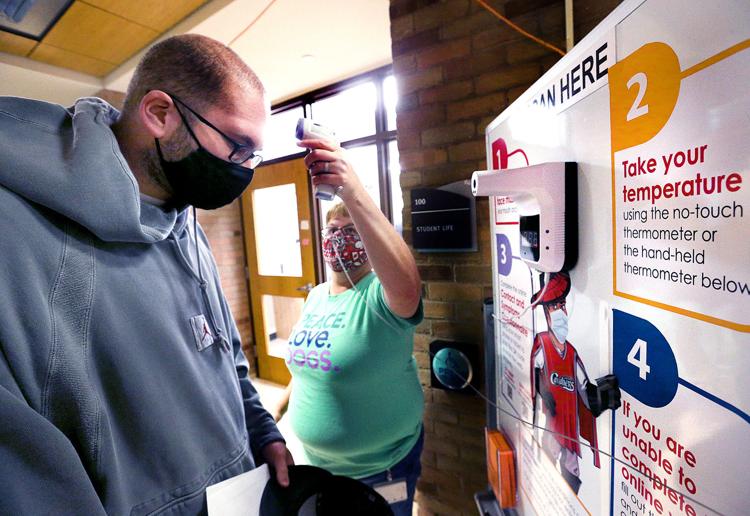 College during COVID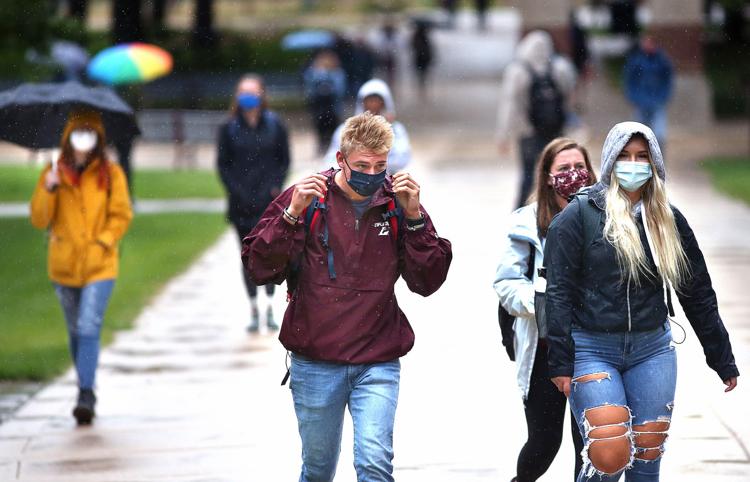 Vice President Pence at Dairyland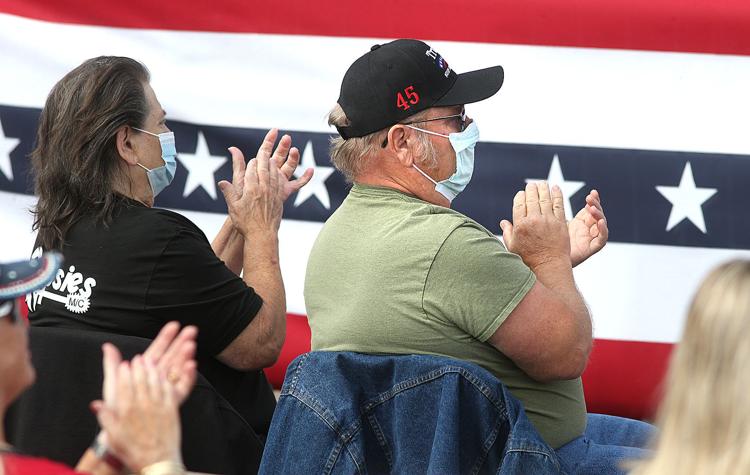 Vice President Pence at Dairyland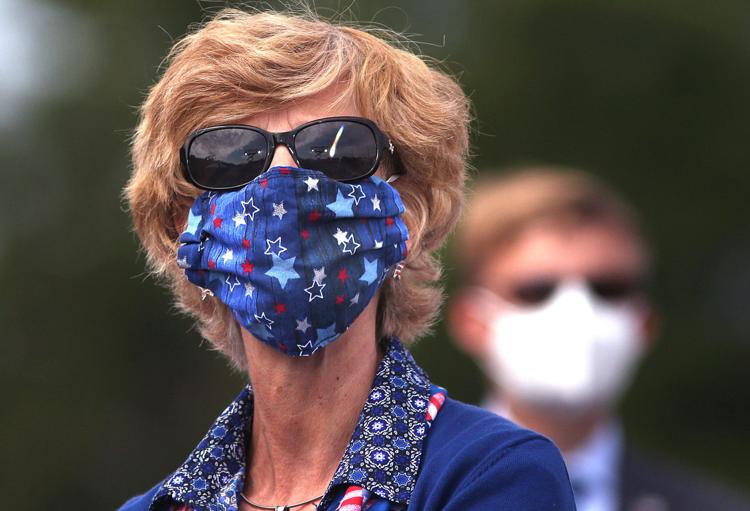 Scooping up smiles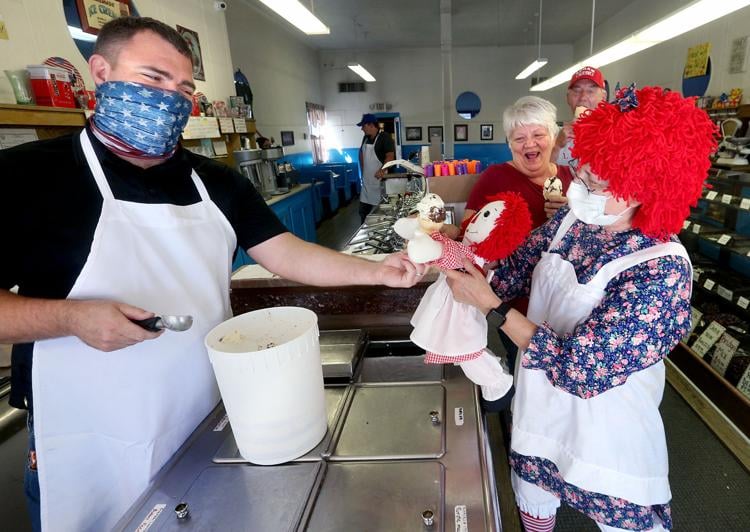 "When you talk about the positive impact on community ... that's exactly the kind of projects Chris does. She then inspires other schools and community groups to do the same."

Beth DuBois, retired educator and friend of Person of the Year Christine Jumbeck