As another Minnesota winter comes and goes, with snow, ice and freezing temperatures, the Warming Center in Winona has offered emergency shelter for adults experiencing homelessness in the community.
Providing a safe and warm place to stay with access to a shower, laundry, and food, the Winona Community Warming Center, located downtown, is a low-barrier shelter that maintains a non-judgmental manner that affirms human dignity.
"In 2017, a group of 15-16 community members, a lot of whom are still in the community, engaged in various ways, got together and realized the need for (the center) and wanted to do something about it. So they formed a steering committee, and at that time Catholic Charities stepped in to provide insurance and fiscal sponsorship of the program," said Patrick Michener, community engagement supervisor for Catholic Charities. "When we opened in 2017, that steering committee organized volunteers to run the place. Then eventually we hired to oversee staffing here. So we had one staff on hand, supplemented with two volunteers. The staff provided knowledge of policies and were trained in de-escalation. We still, to this day, have two staff on hand and utilize volunteers. Volunteers are a two-and-a-half-hour shift at the beginning and end of our night so nothing overnight anymore. We do require two people here at minimum at all times, whether it's all staff or with a volunteer."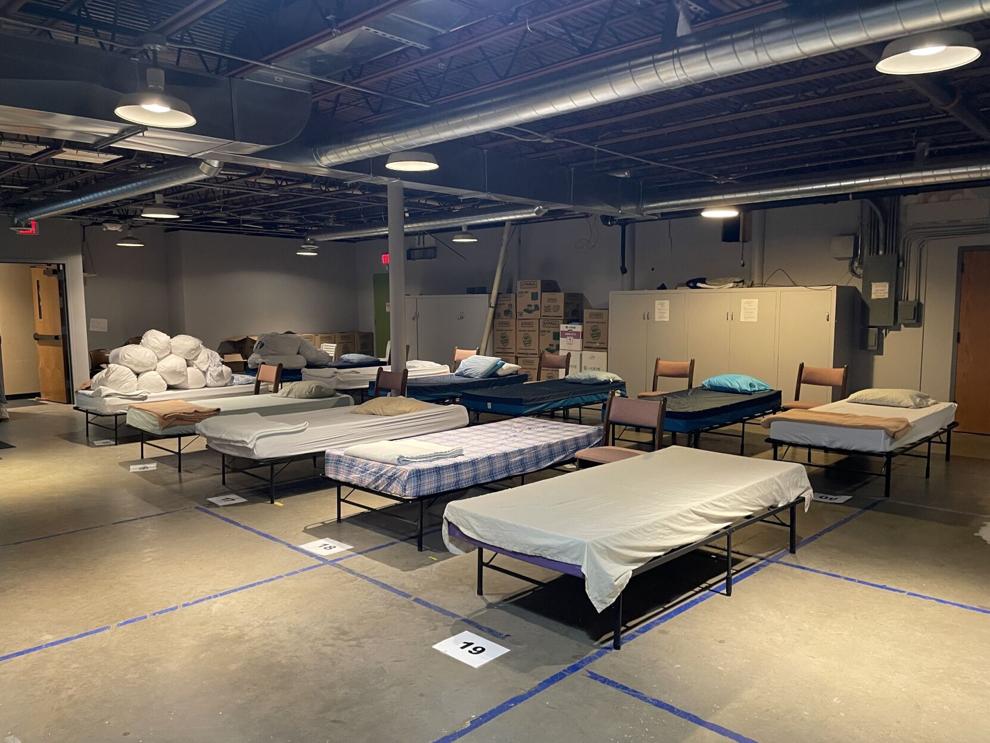 The WCWC opens Nov. 1, runs through March 31 and is open seven days a week, including holidays, from 9 p.m to 7 a.m. Catholic Charities also runs the Winona Community Day Center in town.
"It's slower this year than last year in terms of provided nights of shelter. The most people we've had down here in a night is 13 or 14; last year it was 17. And at the end of the season last year we were averaging nine per night and now we are seeing about seven or eight. So it's not a drastic difference, but it's down," said Michener.
The WCWC is sustained by donations from community members, organizations and, like their Socktober campaign, donation drives.
"Hygiene items and bedding are all donations," Michener said. "We do buy food on occasion if we need to. But pretty much everything that's in here was donated."
Michener said the WCWC's growth since 2017 has been unique and powerful. It has also shown the power of the community to make things happen.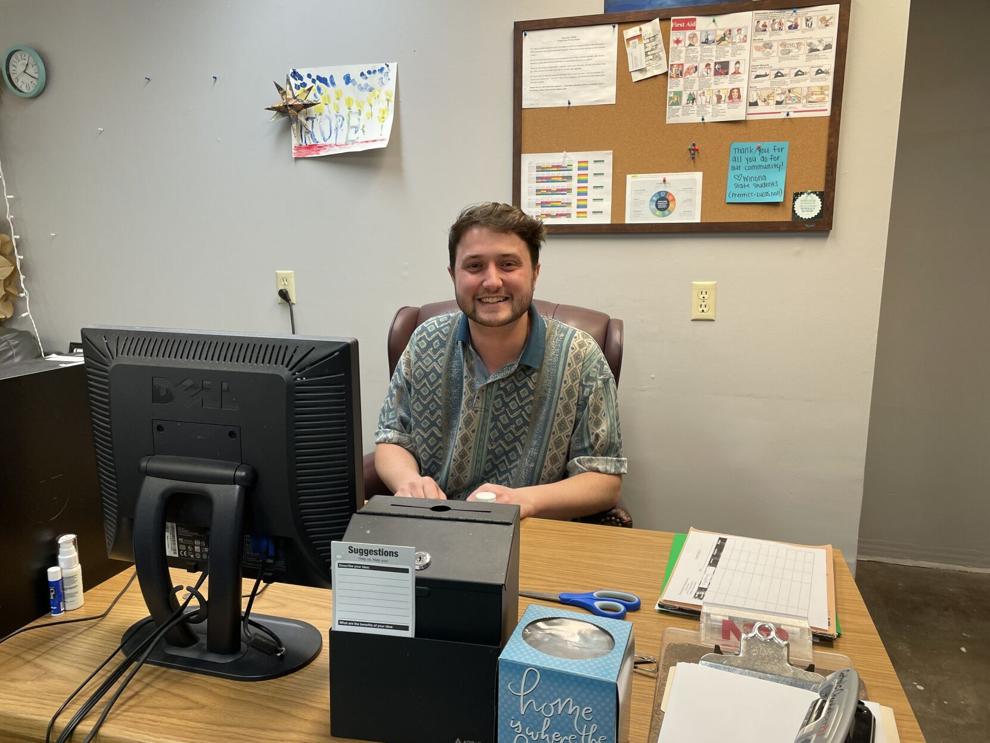 "The word 'community' in Winona Community Warming Center is very true," said Michener. "It's not just individuals, but businesses, organizations and local foundations that support us. It's a testament to the Winona community and the initial committee that was the catalyst to get this all going."
Guest check-in at the WCWC is from 9 to 10 every night, and admittance after check-in is facilitated through local law enforcement.
"The warming center is great because it provides them with a warm place to stay. Otherwise, they're looking for places. And it helps us a lot because it gives us a resource because ultimately the police get involved," said Jay Rasmussen, deputy chief of the Winona Police Department. "When we drop people off there, we don't go down into the center. Someone working comes up and meets them at the door and it's a handoff. The warming center is obviously a benefit to have. The last thing we want is for someone to be really cold outside, and this gives us a resource to help."
Rasmussen said before the warming center opened, typically law enforcement would have to bring individuals experiencing homelessness to the hospital or try to get them a hotel room voucher through Volunteer Services, which aren't in abundance.
"You think about the winter storm over Christmas, negative-20-degree weather, people can die in that weather. I think it's fairly simple in what this place does by providing shelter but it also saves lives," said Michener. "And through (the WCWC) and the Day Center, we affirm human dignity — you are a person, we do care about you, you are a part of this community. Then after building a relationship, build rapport, we ask how can we support you to get you back on your feet. I think it's good to recognize that people go through ups and downs, and there's never really a fault in there.
"Every strong community should have a place that you can call upon and support upon — and not only here and the Day Center, but there are also other organizations that do similar work in town. It just goes back to saving lives."