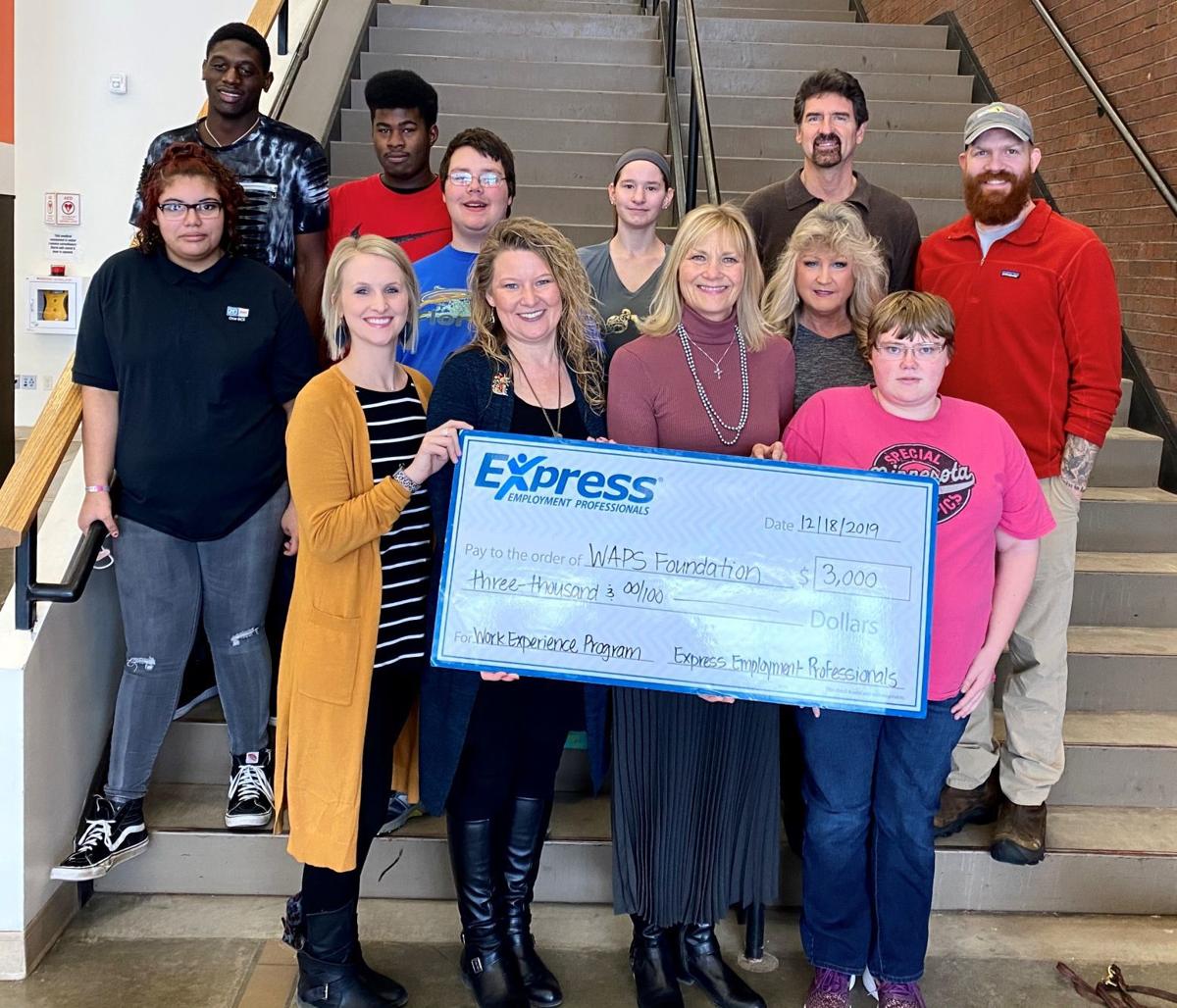 Express Employment Professionals, along with its franchise location in Winona, is donating $3,000 to the Winona Area Public Schools Foundation for the Work Experience Program, which provides job-readiness training for youth.
The donation is part of Brand It Blue Initiative through the company's philanthropic committee, designed to give back to nonprofits nominated by franchisees among its more than 800 franchise locations.
"Express prides itself on a culture of servant leadership and investing in the community is a huge component of that," said Bill Stoller, CEO and chairman of the board of Express Employment Professionals. "We are proud that the Winona office has partnered with the Winona Area Public Schools Foundation to make a difference."
You have free articles remaining.
The Work Experience Program is offered through Winona Senior High School in collaboration with the CareerForce (formerly Workforce Center) Youth & Young Adult Program. The students earn school credit and a paycheck for doing a job and gaining work skills in the community. The motto is "Working to Learn — Learning to Work."
It is based on the idea that people learn best when they directly apply subject matter to real-life situations. This program provides job-readiness training for youth, helps the students gain work experience, as well as introduces them to career pathways. Research has shown that the number one predictor of future success in the workforce is early exposure to work experience. Work readiness training focuses on the basics that employers expect: attendance, punctuality, teamwork, communication skills, and problem-solving.
"Our Winona Express office has been partnering with the Work Experience Program and the CareerForce Youth Program the past couple years to help young people gain hands-on experience that will help them succeed in tomorrow's workforce," said Mike Kreiling, Winona Express owner. "Amazing things can be accomplished when people work together toward a common goal. With youth programming, it truly takes a village and is most successful with the collaboration of multiple agencies and partners."
The Express franchise in Winona began operation in 1993. It serves Winona and the surrounding areas with temporary and evaluation hire, as well as with direct-hire employees in administrative, commercial, skilled trades and professional positions.