This story originally appeared in the Winona Republican-Herald on Dec. 16, 1949.
PRAIRIE DU CHIEN, Wis. (AP) — The brother of a girl slain 23 years ago said today a Fargo, N.D., meat-packing company employee, Ted Wagner, 46, arrested Wednesday was "certainly not Erdman Olson," sought as the killer.
The statement was made by Bernhard T. Olson, brother of Clara Olson, whose beaten body was found in a shallow grave in December 1926.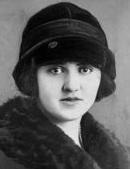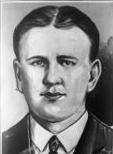 "I feel sorry for that fellow (Wagner)," said Bernhard, "I knew Erdman Olson well enough to spot him from the back. I wouldn't even need to see his face. This certainly is not Erdman Olson.
Wagner's arrest followed the receipt of a letter at Prairie du Chien from a man who said he worked with Wagner at Fargo and had known Erdman Olson when they were boys at Rising Sun, Wis.
Wagner was taken to the county jail where he was booked on a charge of suspicion of murder.
The Erdman Olson case — that sensational murder mystery of December 1926, which not only rocked the Winona area but all of the Middle West — popped up suddenly again today after a lapse of many years.
The beaten body of Clara Olson was found Dec. 2, 1926, her head crushed by a blow.
A first-degree murder warrant for Erdman Olson was issued about a week before the discovery of the body. Rewards totaling $3,000 were offered.
Son of tobacco raiser
Olson was the 18-year-old son of a well-to-do tobacco raiser at Rising Sun, Wis. As a student at Gale College he had been keeping company with Clara, the daughter of a Kickapoo Valley farmer, for about a year. They were not related.
After the body was found, authorities said that Clara was to become a mother. Unsuccessful efforts were made to persuade her sweetheart to marry her, they said.
A note found clutched in Clara's hand said in part her "chance might be short, and I might make a scarce hubby, so if you wish to avoid disgrace, do as I say, and keep mum."
Clara disappeared about midnight Sept. 9, 1926. An automobile came into the Olson driveway and she called to her father, "I'm going out a minute." That was the last anyone heard from her. Relatives presumed she was honeymooning.
Girl's body found
On Sept. 25, Erdman returned to school at Galesville. The girl's father said the youth told him he had taken Clara to Viroqua and intimated they had gone to see a physician. Olson's parents said he had returned home at 1 a.m. Sept. 10.
On Sept. 27, Erdman's father received a letter, presumably written by his son. It said, "You'll never see me again, unless it's in my coffin. I'd take death rather than capture." Erdman disappeared that day.
After that came issuance of the first-degree murder charge and the finding of Clara Olson's battered body in the shallow grave.
Spoke to Erdman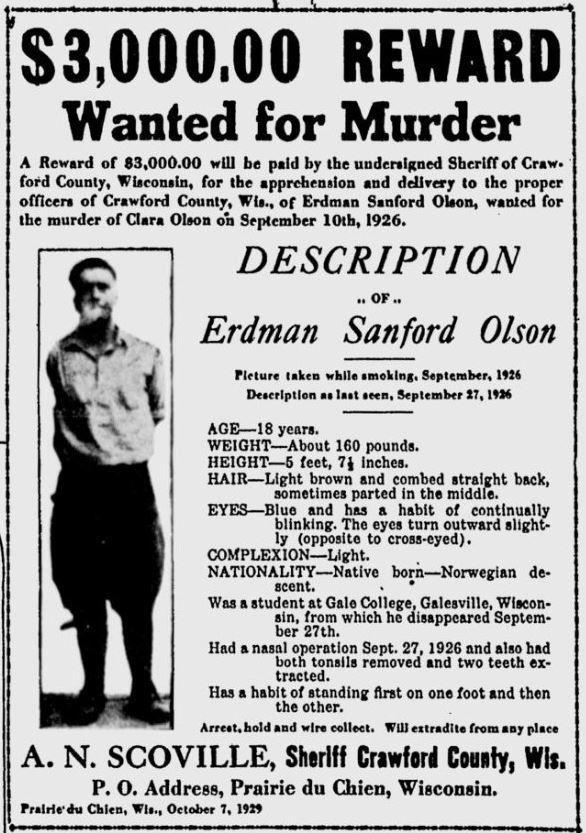 Two days after Clara Olson disappeared, her father Chris went to Galesville and asked Erdman where his daughter was.
Three days later, the youth left the college and told President K. Lokensgard that he was going to La Crosse for an operation.
News stories at the time said the girl's father urged Erdman to marry his daughter and promised them a home on his farm. The boy said he desired to defer the marriage — then disappeared.
Missing for more than 10 weeks, the father of the girl was convinced that she was dead. A search in St. Paul and among maternity hospitals in the Northwest failed to disclose the whereabouts of the girl, and authorities were believed to be in possession of facts which caused them to agree with the girl's father.
Albert Olson, father of the missing college youth, however, maintained a different view of the matter. He said he believed his son was innocent and issued an open appeal to Erdman to come out of hiding and face the charge that he murdered his former sweetheart.
"I know he is innocent," said the father. "If only I could reach him, talk to him, I know he would return. I will spend any amount of money trying to prove that he did not commit any crime."
The girl's father took the other view.
"If she had been alive she would have written me," said Chris Olson. "She was not afraid of me — no matter what was wrong — she knew she didn't have to be afraid. I told her and I told the boy that if there was anything wrong to get married and come to my house. I told the boy I'd give him a piece of ground where he could grow tobacco and be happy so that everything would be all right."
The girl's father said young Olson never had visited Clara at her home, which is about seven miles from Rising Sun, although they had "kept company" for more than a year.
Clara bought a new hat, a dress and new shoes just a few days before she went away. Her father got the impression she was preparing to be married to young Olson. Many believed the girl to be living while others were skeptical.
Erdman's father said he had closely inspected the lad's automobile and had found no marks or stains to indicate a murder had been committed in it, nor any unusual signs.
Description given of Erdman at the time was as follows:
Age 18, weight 165 pounds, height 5 feet 7 or 8 inches, blue eyes, may have a "V" scar on right side of face, had habit of blinking eyes, frequented dances. He had often attended dances in Winona while attending Gale College.
When Clara Olson's body was discovered, her father Chris wore a mask of stolid imperturbability to his wife. But the mask soon dropped.
Mrs. Olson rocked furiously back and forth before the window where her chair had been most of the time since the girl vanished three months earlier. Three other daughters screamed hysterically. The aged woman suffered no cry. Olson patted her on the shoulder. "Cheer up, Ma," he said "It ain't her."
Then he stepped quickly outside and the mask was gone. He broke down and cried like a child. He staggered and would have collapsed had not neighbors caught him and carried him to an automobile.
Dream recalled
"My little girl! My little Clara!" cried the father.
Lying on a couch later in his home, still weeping, the aged man issued a remarkable statement:
"I forgive young Olson," he said. "I forgive his father. I forgive them all. My family is better off now than his is, even if my little Clara is gone."
It was the sinister dream of Chris Olson that his daughter Clara was dead, which led to her discovery, it was revealed at that time.
"I've seen Clara," the father had said long before the body of the pretty 22-year-old girl was found. "I've seen her in a dream," Chris told neighbors. "I know she is dead, I saw her; buried on her face on a hill near Rising Sun."
That dream of tragedy and death, which came true to the letter, fortifying his suspicion of his daughter's fate, led Chris Olson to swear out the murder warrant on which Wagner was arrested in Fargo last night.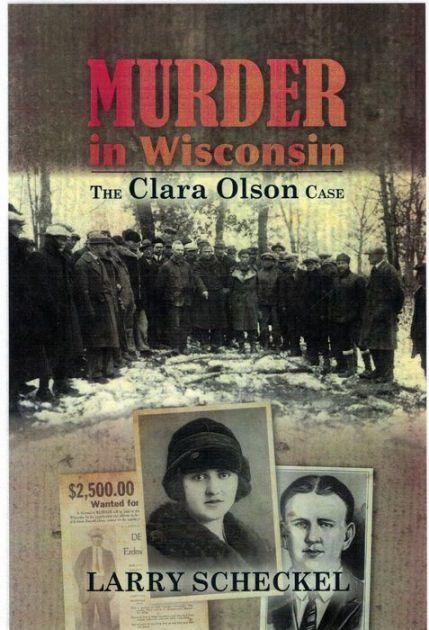 The discovery of Clara's body was made in December 1926 by Charles Boun, a farmer and woodsman leading a detail of three men. Boun was walking along a ridge, scanning the nearby fields, he saw a bit of turf turned over and said later it looked unnatural to him.
Boun took a stick and prodded the spot. Then he called to other searchers. Two men ran over to the spot where Boun pointed. Two heels of a woman's shoe protruded out of the yellow subsoil. There were new rubbers on the high-heeled shoes. It was known that Clara had worn new rubbers when she stepped out of her father's house when she went to meet, as she thought, her sweetheart Erdman.
Coroner Frank S. Holly, called to the scene, didn't have to dig very deep. The body was only a foot or so down. It lay tumbled on its face, just as Chris said he saw it in his dream.
Editor's note: Ted Wagner was cleared of all charges days after his arrest. Erdman Olson was never found and the case never solved.
Get local news delivered to your inbox!
Subscribe to our Daily Headlines newsletter.