Three Winona County residents — Greg Olson, Jordan Potter and Craig Zeches — are running for the position of District 4 county commissioner.
As the primary election for the position is set for Aug. 11, the League of Women Voters Winona hosted a public forum July 22 for the candidates in this position to present their stances on a range of topics.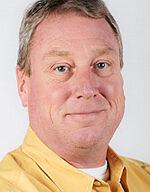 After 12 years on the Winona County board, incumbent Greg Olson is still interested in representing the residents in District 4.
His decision to originally run for the position was a dinner conversation with his two children when he determined that someone can either complain and be a part of the problem or be part of the solution.
"I don't play politics. I represent people," Olson, a Minnesota State College Southeast graduate, said.
One of Olson's focuses throughout his time on the board has been land management, as he has worked on the comprehensive management plan and development of the zoning ordinance.
"That was a long process that brought together a diverse group of people from all over the county," Olson said.
He supports protecting the bluffs and the local water sources.
He said water is "our most valuable resource," during a forum earlier this month.
As for the new jail that is being discussed by county officials, Olson said that it needs to be able to house the county's inmates and limit the need for possible transportations to facilities in other counties to help save money.
For convicted felons who are leaving the legal system, he believes the county's programs are important to help provide housing, food and jobs for them.
He recognizes the county's roads need to continue to be improved, but he said he did not support previous actions related to sales tax changes.
He's prepared to continue working with budgeting efforts, as he prepared because of past political experience and as a small business owner.
About COVID-19, he believes the county should learn from this pandemic that many employees are capable from working home while also serving the communities.
Through his time on the board so far, he has learned that there are two types of listeners: those who listen to respond and those who listen to understand.
He does his best to be one of the people who listen to understand.
If re-elected, his goal is to continue to engage with county residents.
Away from the county board, Olson is a facilities foreman for Houston County.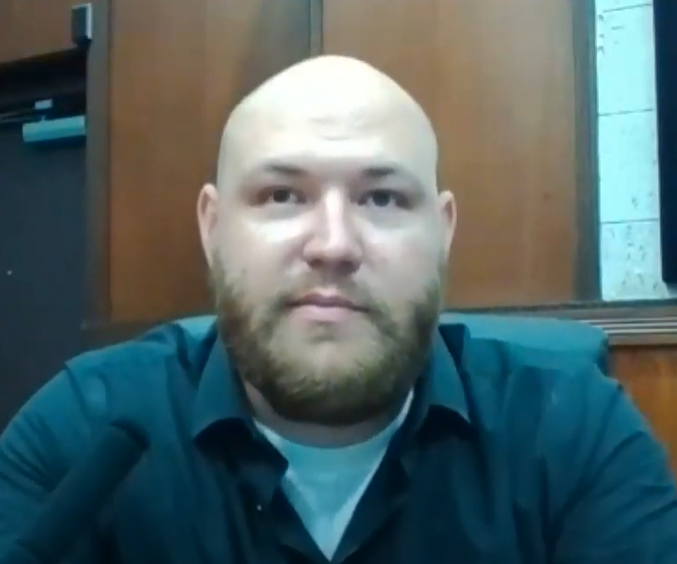 Jordan Potter has a thirst to learn as he joins the race for county commissioner, while accepting he may not have much experience in politics.
During his time living in the district, he has witnessed a disconnect between it and the rest of the county, he said.
If elected, Potter's focus will immediately go toward the jail protect, as he believes it does not need to be built bigger than truly needed, but instead created in a way that is expandable.
As for programs in the county that help convicted felons entering back into society, he said during the forum that he thinks these programs are important, but he also wants to focus on avoiding people becoming convicted felons in the first place.
One of his focuses will also be on protecting water and the buffs.
"I think (the bluffs are) a view that I would never want to see change," Potter said.
He said that the county will need to examine how they are doing so, though.
When asked about his ability to work with budgets during the forum, he said that county budgeting is new to him but he has examined how budgeting works at that level.
"I believe there are a lot of places we can invest money to help us save money in the long run," Potter said.
As for what the county can learn from the COVID-19 pandemic, he said that people have learned how they are capable of working remotely, along with holding meetings virtually. He thinks this could carry on in some form.
Away from his interest in being a part of the county board, Potter is a heavy-equipment operator for Potter Construction.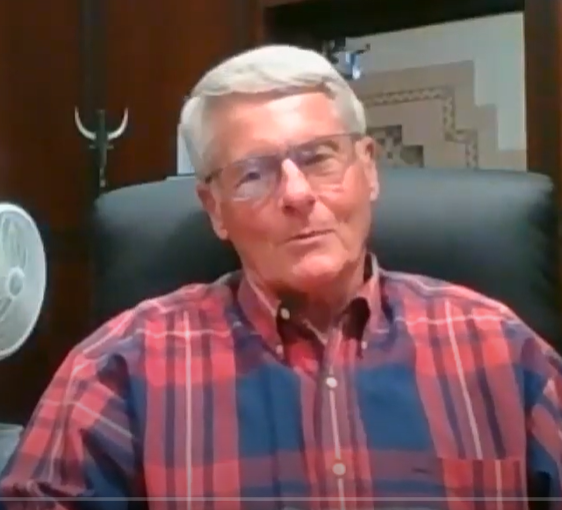 Winona County native Craig Zeches first found his footing in the local political field as a city council member.
Now, decades later, he's ready to bring his collaboration and compromising skills to the county level.
Winona County is held close to his heart, as his family has been in the community for almost a century while working in the food service industry — including his grandfather owning a grocery store.
"It's a beautiful community to live in. It offers scenery. It offers options. We have low crime. But there is room for improvement. And that is why I'm running for county commissioner," Zeches said.
If elected, Zeches' primary focus at the start will be on mental health and helping prevent youth from partaking in substance abuse.
As for the controversial new county jail, he said, "We do need to take care of the people that need to be incarcerated. But I do believe we need some flexibility to deal with those who have gotten there, and maybe don't belong there. So we do need to take a look at other options that might be open to us."
He believes the county needs to continue supporting convicted felons who are re-entering into society.
"I believe in giving everybody a second chance, third chance or fourth seems as long as they show the ability to want to achieve it. Sometimes when they're trying to prove themselves, things get in the way," Zeches said.
"And they need another opportunity to correct that. I do feel that we should work stronger, to give these people an opportunity to become solid members of the community, and stay in the community in which that (the crime) occurred in," he said.
Zeches believes that land management is important in the county.
"I believe there are ways that we can tastefully control land management but still allow the people that have the property to be able to use their properties to the fullest extent for which they have it for," he said, calling for compromise.
He hopes that the county will learn from the COVID-19 pandemic that communication is highly useful to help the protect residents.
Zeches, a Marquette University graduate with a degree in business administration, has practice in working with budgets, he said, because he has worked with multiple businesses in his career that have varied in size.
Zeches is self-employed currently in the retail distribution field.