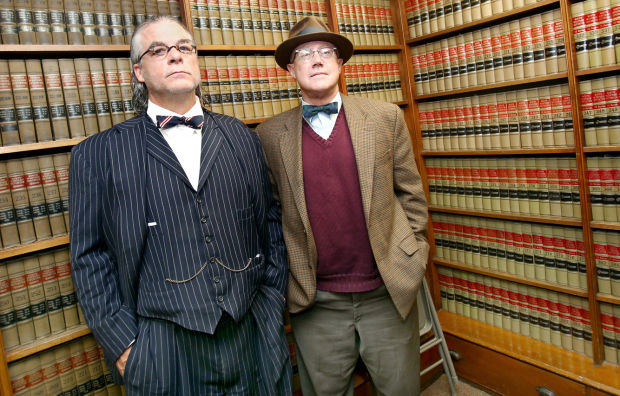 Ask J.P. Plachecki and Rich McCluer -- trial lawyers and partners at Price, McCluer and Plachecki -- why they started wearing bow ties, and get a string of tall tales in response.
Because they got in a tussle in their law office in downtown Winona, and one choked the other one by yanking on his full-length tie. Because they can't figure out how to tie a regular one. To avoid soup stains.
The truth for two of Winona's most well-known bowtie wearers is this.
Plachecki was inspired by a judge he worked with at the Massachusetts Department of Revenue back in the late 1980s. He's been wearing them ever since.
"I thought it was a good look for him -- but obviously I was wrong," he said with a smirk.
Rich dislocated his shoulder in 2006, and one arm was in a sling for weeks. He couldn't manage a typical tie then, so he tried a bow. And it stuck – he's got at least 50 in his closet today.
These days, the two don the unusual neck pieces pretty much daily – and people have seemed to take notice.
"I always get comments about how sharp I look, how nattily dressed I am," McCluer said.
Plachecki's comment wasn't fit to print, so McCluer helped him out: "Why don't you just say Plachecki doesn't care about the opinion of others?"