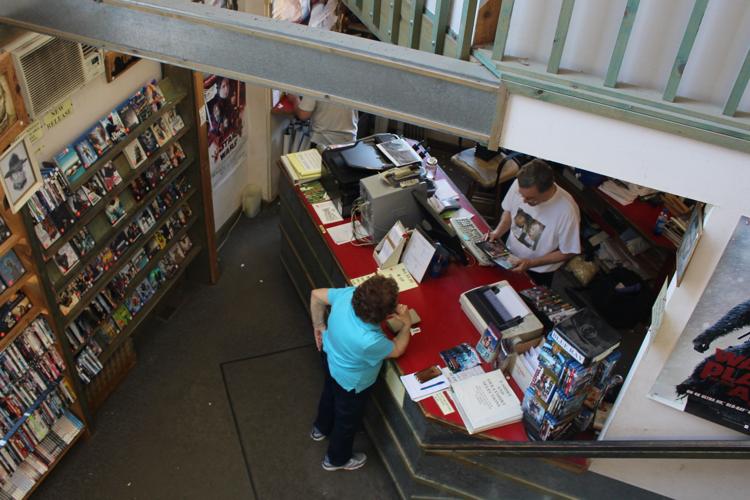 Dennis Darst still had a healthy stream of customers Friday afternoon flowing through the oddly shaped building that his video store, Video Vision, calls home.
He checked out movies for one, sold a pouch of rolling tobacco to another, and informed Jennifer Woyczik and her two children, Lauren and Justin, that he hasn't quite been able to locate "Harry Potter and the Sorcerer's Stone," which they had come in asking for a few days earlier.
All seems normal in the movie rental haven, which Darst bought in 1987. But one thing is different: in 30 days, he'll retire, and Video Vision will close its drive-up window for the last time.
"It was personal … that personal touch, it's going to be hard to see it gone," Woyczik said. "We have Netflix, but when you want something specific that's just not available there, to have (Video Vision) is nice."
Darst suspects he may be one of the longest-running independent video store owners in the United States. An article about someone rumored to have the oldest business said it started in 1984, Darst said, and he began selling videos in late 1982.
His loyal customers have helped his store survive the onslaught of online streaming services, such as Netflix and Amazon Prime, into the market.
And when he shuts the doors in August, he'll also see a personal ambition through.
"I was the first video store in town. I wanted to be the last," Darst said.
The Family Video on Gilmore Avenue will close on July 14. Regional Director of Operations Michael Kohne said the building, which the video store bought in 2009, has been sold to a chiropractic business — leaving Video Vision as the last game in town — at least for a few weeks.
Darst signed the papers Friday morning to sell the building to local businessman Mike Onstad. Onstad said he'll begin looking for a tenant as soon as the 10-day waiting period for the project from the city's Board of Adjustment has passed.
Ideally, Onstad said a drive-thru coffee shop could fit well into the space, with its layout, size and proximity to Hwy. 61. Nothing is set in stone, however. He said he has spoken to the building's neighbors about what would work best for the area.
So what becomes of the 15,000 videos that line the racks of Video Vision? Darst will sell as many as he can before the 30 days is up, while keeping a few for himself (including the film "Rio Bravo," one of his favorites, starring John Wayne) and a handful of Barbie movies for his granddaughter.
You have free articles remaining.
Family Video also is selling some of its stock, but the most popular movies will be shipped to others of the company's 800 locations nationwide. Racks, counters and fixtures are available for free, Kohne said.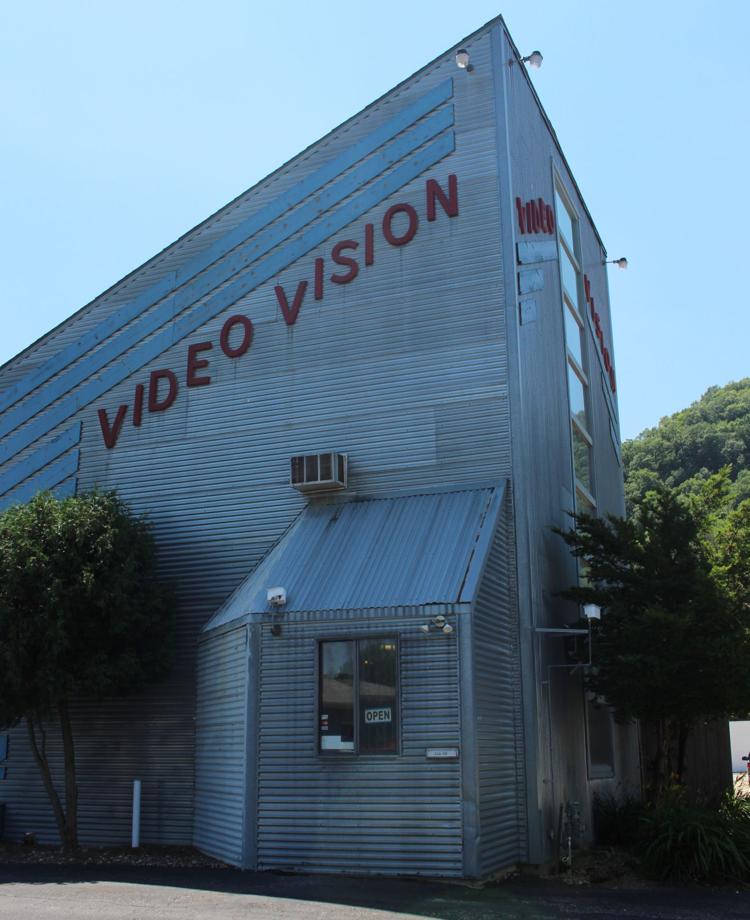 Darst's longtime friends and customers are even helping him pack up, a job he said is "like moving a home." Those friends kept him alive, he said, and he handed out movie recommendations in return.
Even for a person who had never been in a video store before, he could have two picks ready on hand once he knew what they liked.
For Lauren, 13, that was the "Hunger Games" trilogy. For Justin, 11, it was an action thriller. It was clear Darst knew their tastes well.
"My husband and I have been coming here since (the kids) were in the carrier," Woyczik said. "We'll miss Dennis a lot. He'd tell us stories about his past … it wasn't just somebody that didn't know us, we'd walk in and he'd say hi and know our names."
The bottom floor is almost all priced and alphabetized, and Darst is working on the rest. In the 30-plus years he's owned the place, he said he's seen every type of competition come and go: gas stations, grocery stores, boxes and chains.
All the while, he's kept his customers happy in the little blue building on Bluffview Circle. He wants to tell them, "Thank you."
"Think of the job … I had five televisions, could watch four football games at one time, talk to friends all day long," Darst said, smiling. "What more can you ask for?"
Other business news
Two downtown eateries have also shut their doors.
Johnny's Gyros, which opened in March, has closed its Winona location. An employee at the store in Red Wing declined to connect the Daily News with someone who could speak to its closing.
And Cha Chis Mexican Grill has closed its Third Street location. Customers can still find it at 1035 Frontenac Drive.