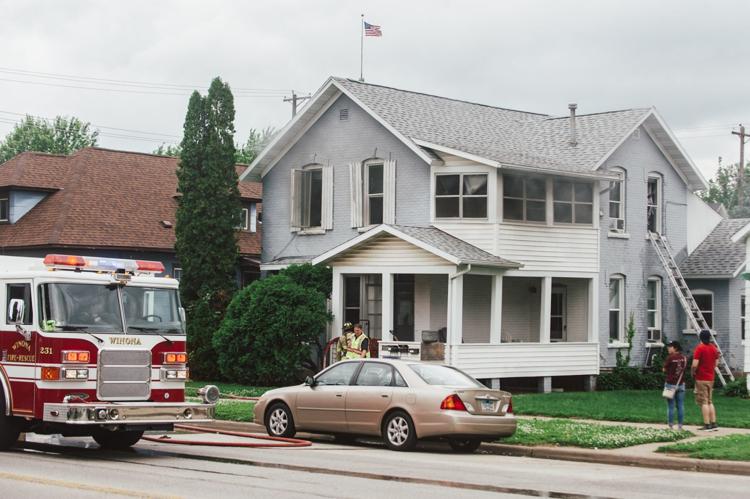 Contents on a stovetop caught fire Monday afternoon at a residence on East Broadway, shutting down the block as firefighters fought to tame the acrid black smoke billowing from the upstairs windows.
According to Central Station Captain Kirk Skogebo, firefighters were called to 460 E. Broadway St. just after 1 p.m. Within minutes of arriving, firefighters had begun ventilating the top-floor apartment, breaking out several windows in the process.
The apartment's occupants as well as their downstairs neighbors had evacuated after they heard the building's two fire alarms and saw smoke, prior to the fire department's arrival, Skogebo said. No injuries were reported.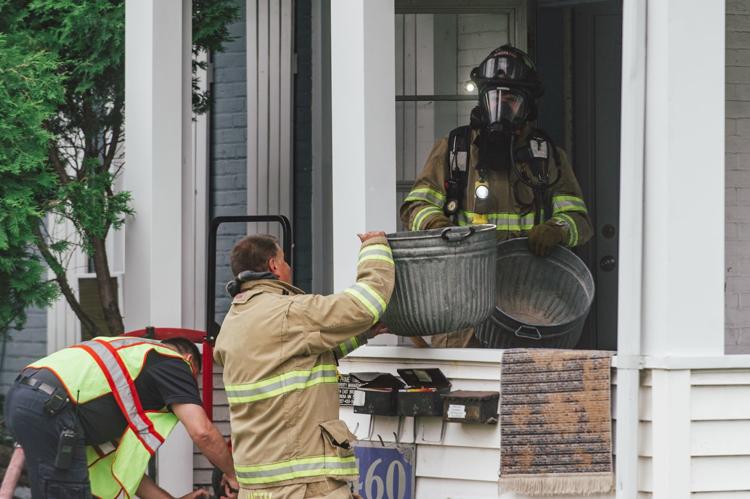 Skogebo said while the fire was relatively small it created a considerable amount of smoke, which is responsible for minor smoke damage on the building's second floor.
Most of the smoke was caused by what looked like paper or trash on the stovetop, he said, but the incident remains under investigation with the fire department.
Firefighters cleared the scene around 2 p.m.