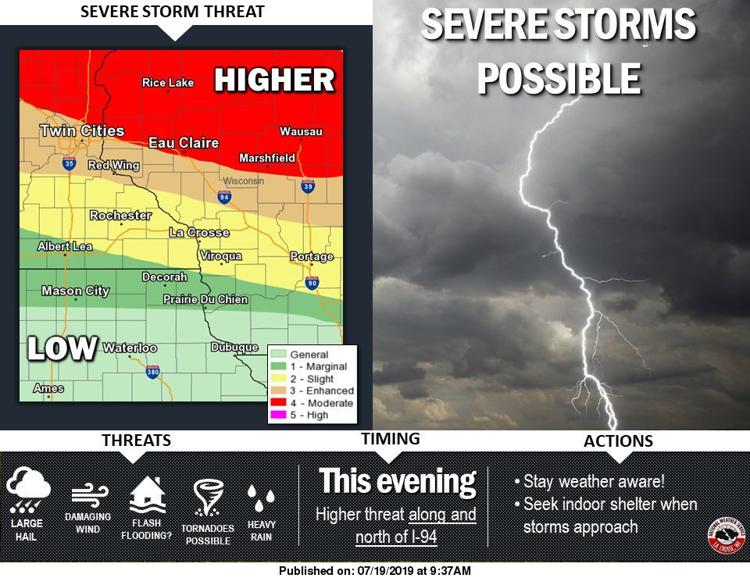 Heavy rainfall hammered the region overnight, prompting flash-flood warnings and reports of rock slides, road closures and campground evacuations from Winona to Vernon County.
A total of 3.35 inches of rain was reported at the La Crosse Regional Airport through 5 a.m. Lightning lit up the sky for most of the night.
Heavy rain triggered road closures, so motorists are urged to take extra time and caution with this morning's commute. Old Town Hall Road in La Crosse, east of Rio Grande Boulevard is closed until further notice, according to the La Crosse Street Department.
There were reports of rock and mudslides along Garvin Heights in the city of Winona, flooding in Coon Valley and a campground evacuated near the Kickapoo Valley in Vernon County.
Flash-flood warnings were in effect earlier Friday but have since expired.
When the storm finally rolls through, temperatures will reach the mid-90s and the heat index could reach 100 to 115 later today.
Another round of strong to severe storms is likely tonight. The higher threat currently is along and north of Interstate 94, according to the National Weather Service office in La Crosse.