https://cdn.field59.com/LACROSSETRIBUNE/30e629de5ae52d489bf1b3159b9ac3841048cf85_fl9-720p.mp4
Retired Sgt. 1st Class Michael Anderson has always looked up to his father, retired Capt. Wallace Anderson, describing him as the best man he has ever known.
"And I've known him as long as I can remember," Michael, 66, said.
Both men laughed as Wallace, 94, responded, "That's the 103rd time I've heard that."
The two La Crosse men have been close their entire lives. Wallace was an involved father, taking his son Michael — who now lives in Holmen — and daughter Susan on hikes and bonding with his son over cars and sports.
"I enjoyed it. I was having fun just like them," Wallace said.
Their military service has only brought them closer over the years.
Michael joined the U.S. Marines in 1974 to follow in the footsteps of his father, who served in the U.S. Army Air Corps — the precursor to the Air Force — during World War II.
Wallace joined the Air Corps in 1943, leaving for basic training on Independence Day at age 18. While there was a draft going on at that time, Wallace volunteered, figuring that at least then he'd get some control over where he landed.
"I always wanted to fly in an airplane," Wallace said.
He ended up a navigator bombardier, which means "I told the pilot where to go — not literally," Wallace said, with a chuckle.
As a member of the 389th Bomb Group, he flew 22 missions from a base where the average flight crew only lasted 12 before being shot down.
"I remember that day when we were on our 13th mission. We didn't say much," Wallace said.
But they made it through. Others weren't so lucky.
Wallace served with actor Jimmy Stewart, who was a colonel. On one occasion, Wallace flew a mission with a friend of Stewart's, who was killed, and the two men spent some time talking about what happened, with Wallace showing Stewart exactly where the German plane hit his friend.
"He felt real bad. We talked just about an hour," Wallace said.
His crew lived in a barracks that started out with four crews.
"On three consecutive missions, we lost one of those crews," Wallace said.
It was tough to point out the belongings of crew after crew after crew until just his own was left in the barracks.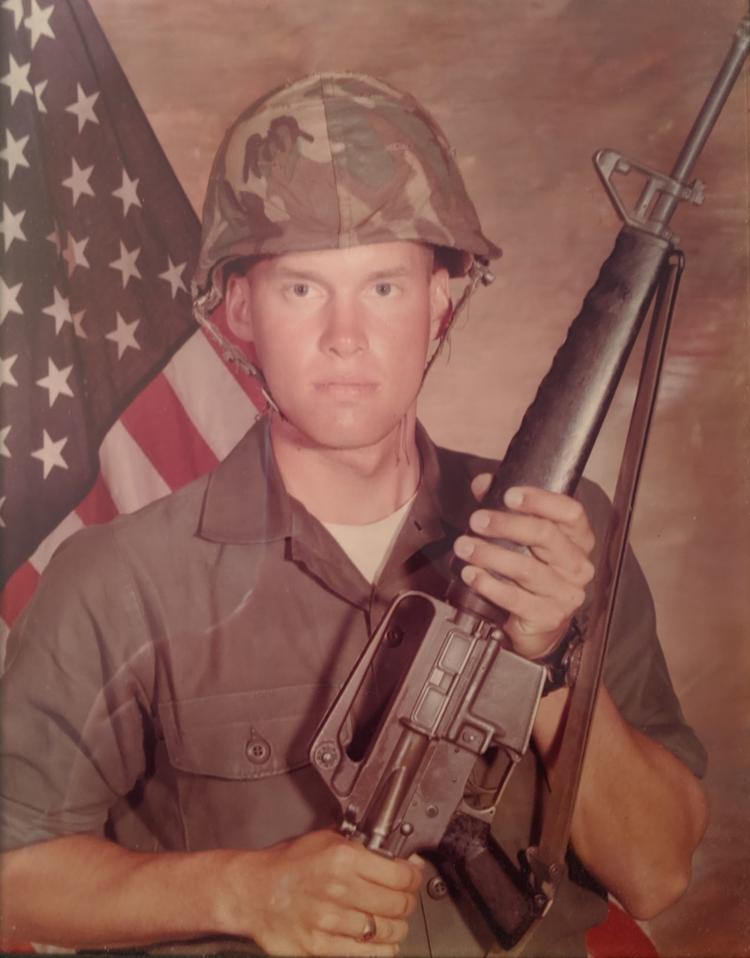 "It was a sad thing," he said.
Wallace got some lucky breaks though, because he was stationed at the same base as the officers, meaning they got better food and better service.
"Everything was great. We had waitresses to wait on the tables every night, and they served us family style," Wallace said.
Michael joined the Marines primarily because he wanted to impress his dad and his family and make them proud.
"Dad was in the war. I felt I should do my part and serve," Michael said.
He was interested in getting an education, not only through the GI Bill benefits, but also through getting out of La Crosse and getting some street smarts.
After his first two years at University of Wisconsin-La Crosse, Michael wanted to toughen up, physically and mentally.
"I had to focus, otherwise you wouldn't make it," Michael said. "Up until that, I didn't do a whole lot of that."
The Vietnam War was winding down when Michael joined in February '74, so after boot camp in San Diego, Calif., and infantry training school at nearby Camp Pendleton, he ended up stationed in Quantico, Va., where he served as a weapons instructor.
"I was an instructor the whole time I was in the military. That's what they wanted me to do," Michael said.
Michael spent two years on active duty with the Marines and four years inactive before his honorable discharge in 1980. Two years later, he signed up for the U.S. Army Reserves, retiring in 2001. While in the service, he spent much of his time teaching courses on leadership, military occupational specialty and later combat lifesaving.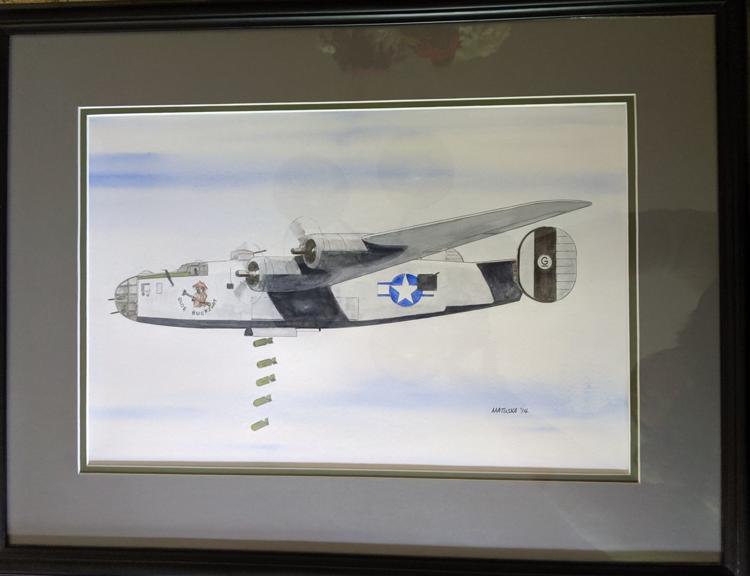 He was a member of a pilot program to allow U.S. Army personnel to take civilian nursing training from Moraine Park Technical College in Beaver Dam, Wis., as reservists. For three years, he took nursing classes one weekend a month and two weeks each summer, graduating in May 1999 as a certified LPN.
Michael enjoyed teaching, he said, adding that his booming voice made him a natural, but he holds a reverence for his father's service.
"I respect him much more. I respect soldiers who have been in combat — they have a special respect from me," Michael said.
Wallace interrupted to make sure Michael wasn't selling himself short, saying, "But the job you did had to be done and you were there for it."
The two remain close, spending time together when Michael's sometimes hectic schedule as a locomotive engineer for Burlington Northern Santa Fe Railroad allows.
They traveled to Washington, D.C., together in 2011 as part of the Freedom Honor Flight program, an experience both describe as unforgettable.
Michael even asked Wallace to be his best man when he married his wife Barbara in 2017.
"He's the best man I know," Michael said again.
"And you've known me all your life," Wallace responded, marking the 104th time they've made the same joke.