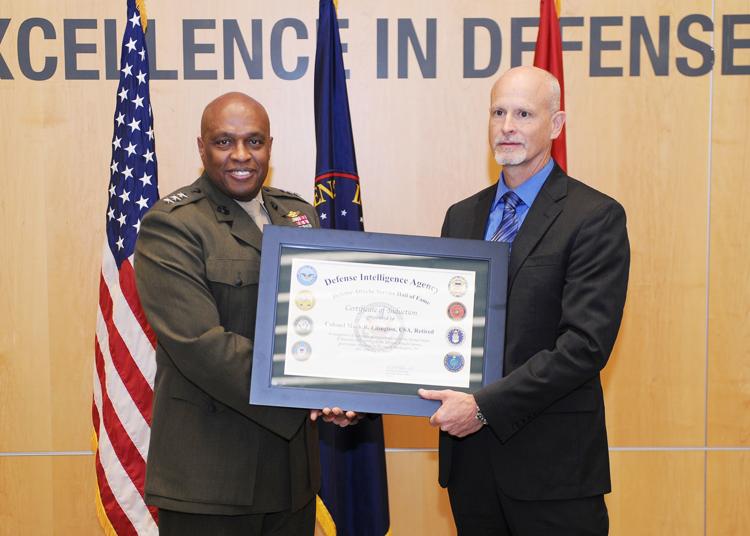 Col. Mark R. "Duke" Ellington's military career began, unofficially, in the Democratic Republic of Congo — then known as Zaire — as the child of Presbyterian missionaries.
"I was one of those kids who had a desire to serve. I had a strong sense of justice and right and wrong," he said. "I was a Boy Scout, so the uniformed business and the ideals of scouting were in me somehow, naturally."
His mentor, Col. "Spider" Miller, a friend of Ellington's parents, Vietnam veteran and a Texas A&M alum who was stationed in the area, encouraged Ellington to visit a military camp in the summer after his 10th-grade year while he was living in Zaire, where Miller's team was training Zairean soldiers.
None of Miller's team spoke any language besides English, but Ellington knew French, the language widely spoken in Zaire, through his experience growing up as a "missionary kid."
"On day two or three, the Zairean captain who had been designated to be their interpreter for all of this training failed to show up for work, so these guys were kind of lost," Ellington said. "I went to the front of the class and became the interpreter for the day."
Members of the U.S. military saw value in Ellington and asked him to stay on for the rest of the summer to act as their personal interpreter. They gave him a couple of uniforms to wear — with "U.S. Army" removed, as he was only 16 and not yet old enough to join.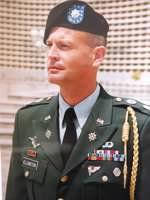 "That cemented it for me," he said. Little did he know, his choice would lead him to La Crosse native Rebecca Ellington, his future wife, half a world away.
Ellington's mother, however, was against his choice to join the military. They met in the middle: Ellington promised her he would join as an officer so that he could obtain a college degree, which would lead to more opportunity.
He graduated from the Virginia Military Institute and was commissioned in 1986 as an Army intelligence officer in the 25th Infantry Division, based in the Pacific. There, he traveled to Korea, Australia and Thailand, among other countries. After four years focusing on tactical intelligence, he obtained a degree in strategic intelligence.
"By that time, we were heavily involved in the War on Drugs," he said.
He worked as an intelligence officer in the Caribbean and Latin America. After some time, he seized an opportunity to compete for a secondary specialty and decided to focus on the Foreign Area Officer Corps, or FAO, in Sub-Saharan Africa — where he grew up and where his mentor, Col. "Spider" Miller, planted the idea of military service as a career in his teenage head all of those years ago.
He was posted to U.S. Embassies in Niger, the Ivory Coast, Uganda, Guinea, Burundi and Ethiopia as the Defense attaché, and was given shorter missions in other countries such as Sudan, Liberia, Sierra Leone and Chad.
His job as senior defense official was to represent the Secretary of Defense and the chairman of the Joint Chiefs of Staff to the host nation's military, or act as a liaison between the Department of Defense in the U.S. and the host country's equivalent.
Ellington had other roles outside of this main duty, which included the collection of intelligence and involvement with state visits to the countries — which included former President George W. Bush's visit to Ethiopia as a part of PEPFAR, the President's Emergency Plan for AIDS Relief.
"We had to get him around the country safely and that meant liaising with the local authorities," Ellington said. "If it were the commander of the U.S. Africa command or one of his general officers, I would be the one that would — in advance — know what the agenda was on the U.S. side."
In the early 1990s, Congress realized there was an intelligence hole after Black Hawk Down, when 16 Army rangers were killed in Mogadishu in 1993, and the genocide in Rwanda in 1994, and provided funding to the DOD to fill the gap.
In 1999, Ellington was serving in the Ivory Coast when he was asked to open up the first permanent defense attaché office in Uganda.
You have free articles remaining.
There, he would meet Rebecca, his wife and a La Crosse native, who was employed by USAID and working in public health, but that's another story for another time.
Thirty days after Ellington arrived in his new post at the U.S. Defense Attaché Office in Uganda, he was tasked with solving his first international crisis. Some of the same Hutu extremists who were responsible for the genocide in Rwanda years before fled to eastern Congo and set up base.
On the first of March the extremists came across the border and entered Bwindi National Park in Uganda, a popular destination where international travelers go to track mountain gorillas. They attacked several camps with travelers from Britain, New Zealand, Australia, Switzerland, Canada and the United States, separated the tourists by language, abducted the English speakers and marched them back into Congo.
"Their objective, as far as I know, was just to hit the Ugandan government hard in the tourist industry, and they did," Ellington said. "They ruined the tourist industry essentially overnight."
Ellington was with the U.S. ambassador in Uganda at the time, at a ceremony to hand over military ambulances to a local community, but when they returned to Kampala, the capital of Uganda, they received word from Washington about the hostage situation.
He flew to the area where the hostages were taken but by the time he had reached the border between Uganda and Congo, they had either been released or killed.
The crisis played out during 36 hours, and in that time, Ellington and his team worked hard to locate the bodies of hostages in various places along a trail that lead back into Congo and to piece together what happened.
"What was supposed to be a rescue operation turned into a recovery operation," Ellington said. "We ended up putting nine people in body bags that day; eight of them were Westerners. Four Brits, two New Zealanders and two Americans from Silicon Valley, and one Ugandan ranger."
During the mission, it became clear to Ellington and his team that the hostages were targeted because they were travelers from the West and the case was handed over to the FBI, who he continued to work with on the investigation.
Around 2002, Ellington and the FBI were able to deliver two of the extremists to the United States for trial, and Ellington continued to work with the FBI sporadically throughout his career on several other cases.
Ellington referred to his time tracking the Hutu extremists as a seminal moment in his career but has numerous stories that involve investigating international crime and rescuing civilians.
He rescued an American missionary couple and 90 orphans out of Liberia during war, and investigated a case involving nuns who were murdered in the country a decade earlier.
He was stationed in Ethiopia amid the War on Terror and said he volunteered three times to deploy to Iraq and Afghanistan but was turned down because he was needed in Africa.
"We had our own little piece of the War on Terror," he said. "Terrorists love ungoverned and under-governed space, and there's plenty of that in Africa."
He was able to contribute to the battle in the Horn of Africa where he led sensitive diplomatic and military efforts to establish and operate a drone base in a remote area. The effort directly contributed to the War on Terror and helped support the rescue by U.S. Special Operations Forces of two Western hostages in Somalia.
He retired from the Army while stationed in Ethiopia and lives in South Africa.
"It was a fascinating and even a fun thing for me to do," he said. "That's one of the reasons I joined the Army, for adventure and adrenaline and being able to help people."