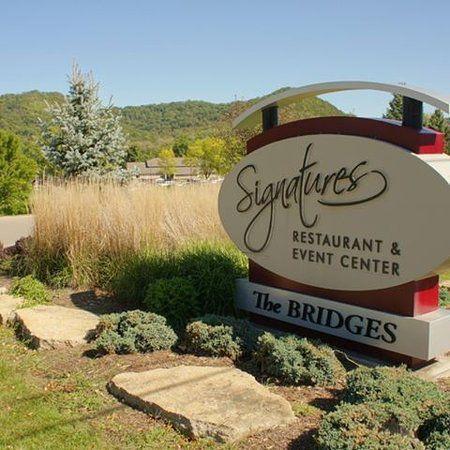 Signatures Restaurant and Event Center and the Bridges Golf Course have appointed a new management team with the aim of providing guests an updated experience at both establishments.
The new management team consists of CEO Chad Rielander, who was hired in June 2019, golf superintendent Kyle Kleinschmidt, pro shop manager Brandon Bielinski, event coordinator Emily Hoff and tournament director Tiffanie Yabout.
Together, the management team brings more than 70 years of restaurant, events and golf management experience.
In a press release, the management team said it is focusing on improving guest experience by working on more new and approachable event packages for the event spaces that can be used for celebrations and business.
The businesses said they hope all guests understand that events are personable and treated as a priority.
Signatures also has introduced an expansion of craft beer availability and has revamped its wine list for both the restaurant and The Grill and event programs.
"Staying local and providing craft beers on tap from local breweries is extremely important," Signatures wrote in the press release.
Rielander wants to make an experiences that feels it is by Winonans, for Winonans.
"Signatures, The Grill and The Bridges are businesses built by Winonans, for Winonans," Rielander said. "Our goal is to provide signature experiences for all of Winona by offering something for everyone. Come dressed to the nines or come as you are."
Get local news delivered to your inbox!
Subscribe to our Daily Headlines newsletter.