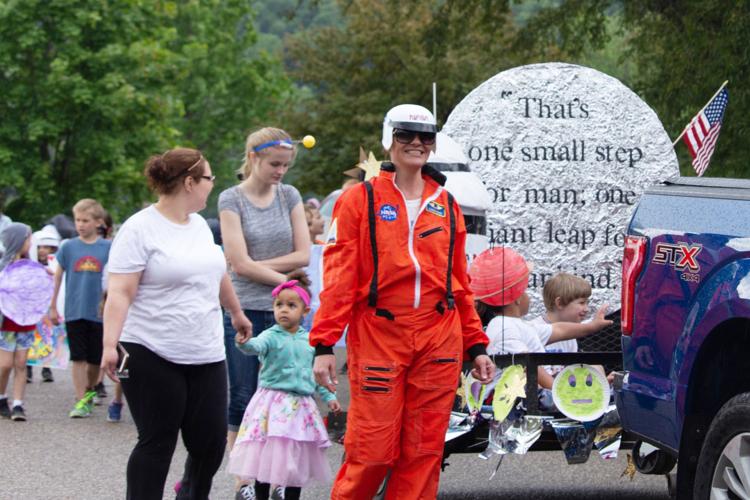 Even a quick spurt of showers couldn't dampen the excitement that coursed through Lake Park Friday morning as the Steamboat Days' annual kiddie parade unfolded.
The 2019 theme was "Out Of This World," leading to more than a few space shuttles and rocket ships dotting the road as nearly 40 entrants from the public library, the Minnesota Marine Art Museum, Merchants Bank, Ridgeway and Goodview schools, Home & Community Options and other local businesses and organizations made their way through the parade route.
Adults celebrated the longstanding tradition, but kids had only one thing on their minds.
"Getting candy," said Moara Minnick. "And holding a sign up that says, 'Parade, I like your candy a lot.'"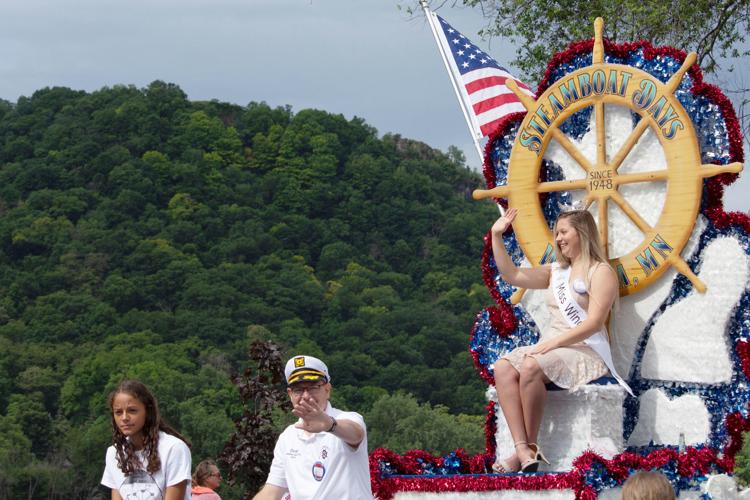 No one can quite remember when the kiddie parade was officially incorporated into Steamboat Days, but 2019 sports grand marshal Maynard Johnson said he picked it up in earnest when he joined the festival team about three decades ago.
Some things have changed, like handing out the healthier alternative of bananas instead of popsicles, WNB Financial bringing hot dogs to the event and a few less floats and daycare participants, but the community experience of it all has remained the same.
"It's just kind of a yearly tradition," said Kirstyne Donnell, who watched the parade back when she was a child and brought Minnick Friday to collect the candy and hold her sign.
The event wrapped up with the crowning of Steamboat Days' Captain and First Mate, which this year went to Rochelle Blaskowski and Ian Pozanc, and the winner of the parade's costume contest, Home and Community Options.
You have free articles remaining.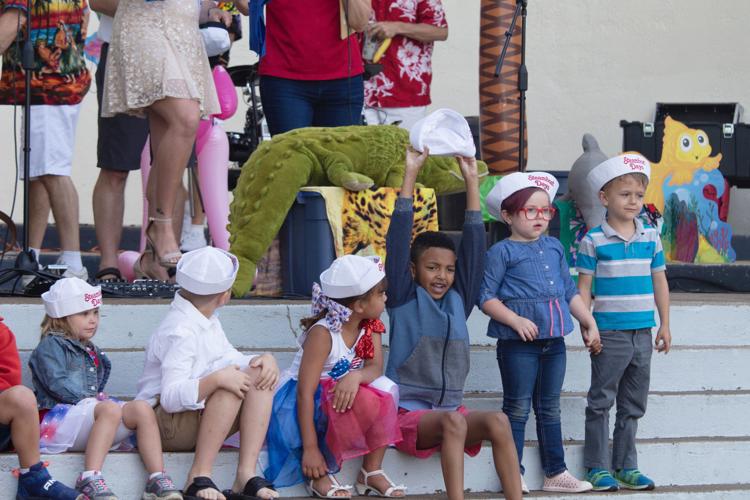 HCO entered into the contest for the first time last year and won, said support services coordinator Abby Jackson, who dressed as an astronaut for the parade. They continued their victorious trajectory on Friday.
"The name of our float was 'Blasting into summer with HCO,'" she said. "We're hoping people will see us and apply, because it's a fun job and it's a great place to work."
This is the 19th year that Steamboat Days board member Pam Simon-Salwey has headed up the kiddie parade, and more intensive marketing has drawn four times the number of entrants to the event than they had a few years ago, she said, though it would be nice to bring back more daycare participants.
She and the festival's harbormaster Dean Beckman announced the contest winners and captain-first mate duo, who received their official caps and vests from Kayla Boettcher, recently crowned Miss Winona 2019.
"(My favorite part) is probably when they're all sitting there waiting. They're all waiting and they all look so cute," Simon-Salwey said. "Just a little bit of anticipation before we do the drawing."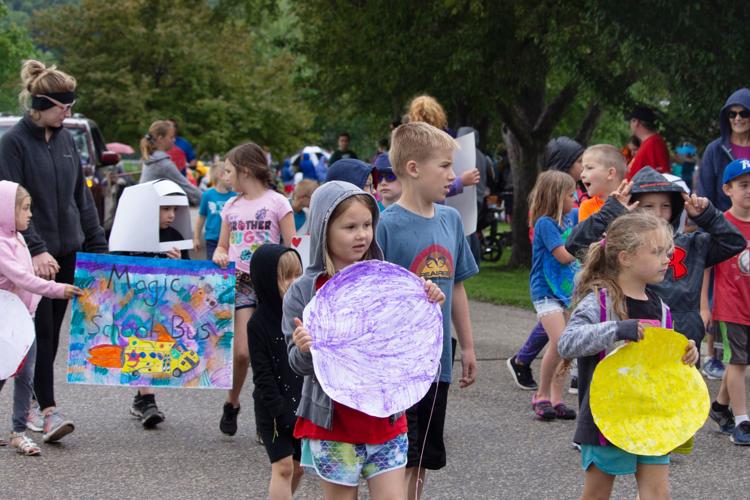 And lest anyone think that the event is frivolous, Johnson has a story: The kiddie parade even helped solve a murder back in the late 1970s. The parade's sharp, reliable start of 10 a.m. helped the police department track the suspect's whereabouts, he said.
Even without something as dramatic as that, however, kids and grown-ups alike agreed that Friday's parade was a blast.
Steamboat Days 1948
Steamboat Days 1949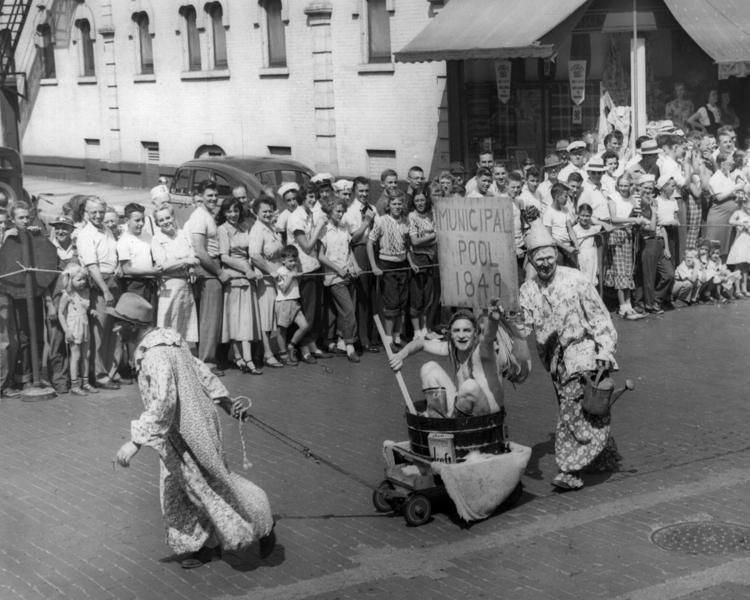 Steamboat Days 1952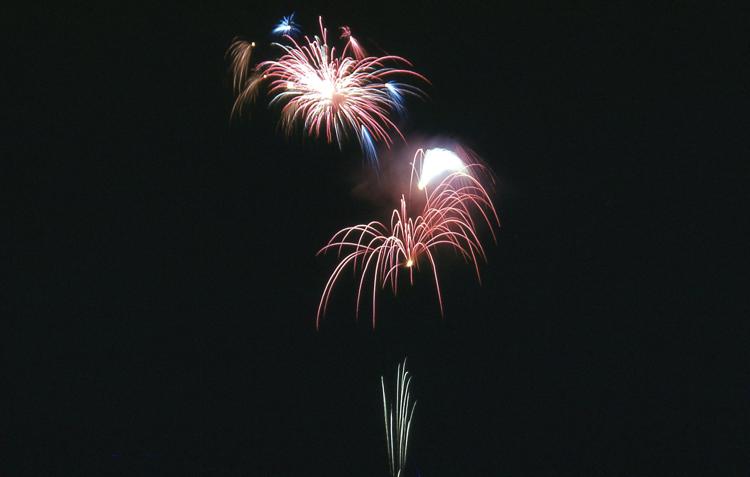 Steamboat Days 1952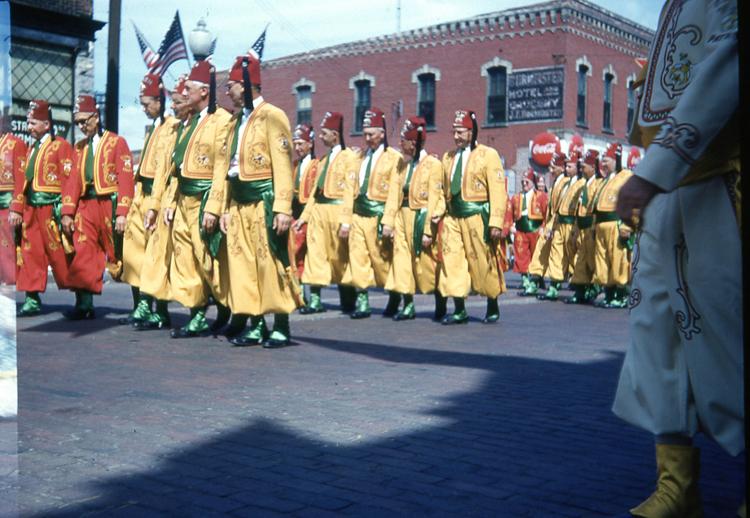 Steamboat Days 1952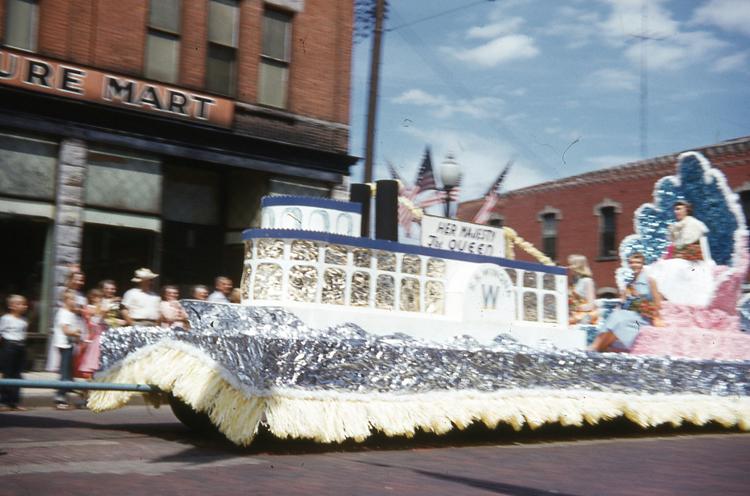 Steamboat Days 1952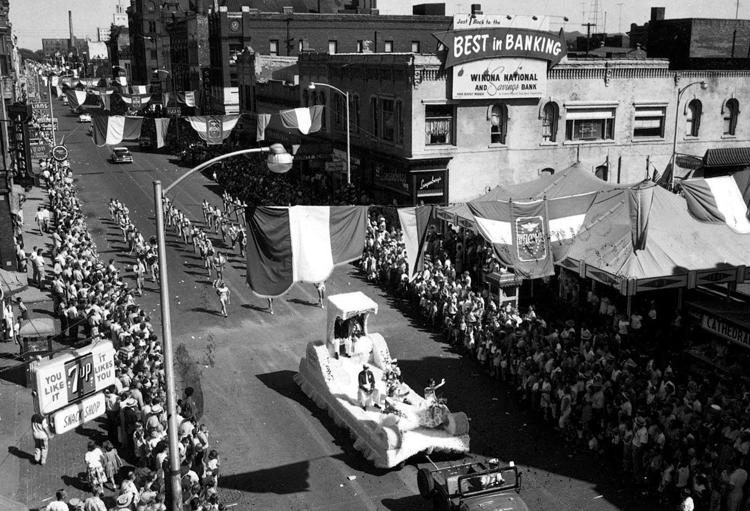 Steamboat Days 1954
Steamboat Days 1955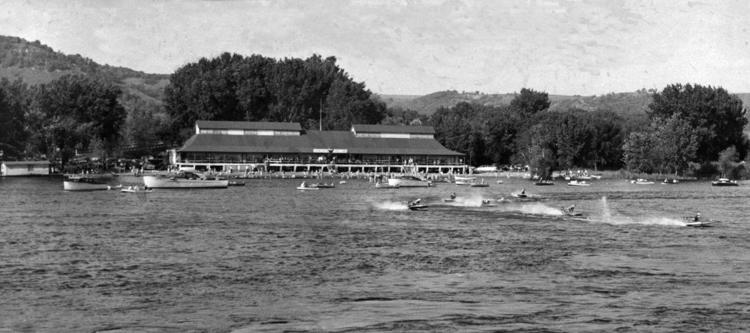 Steamboat Days 1955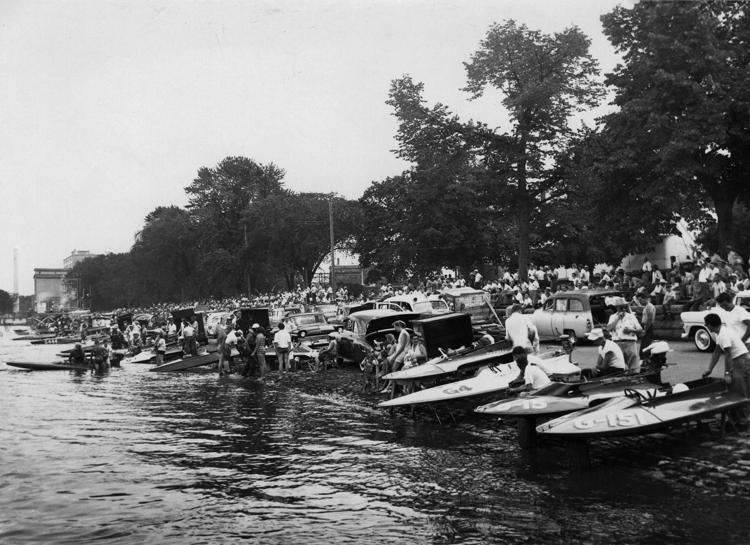 Steamboat Days 1955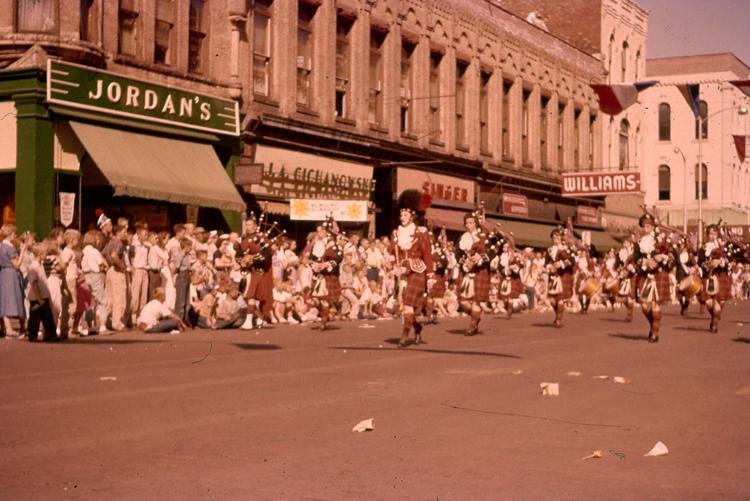 Steamboat Days 1955
Steamboat Days 1955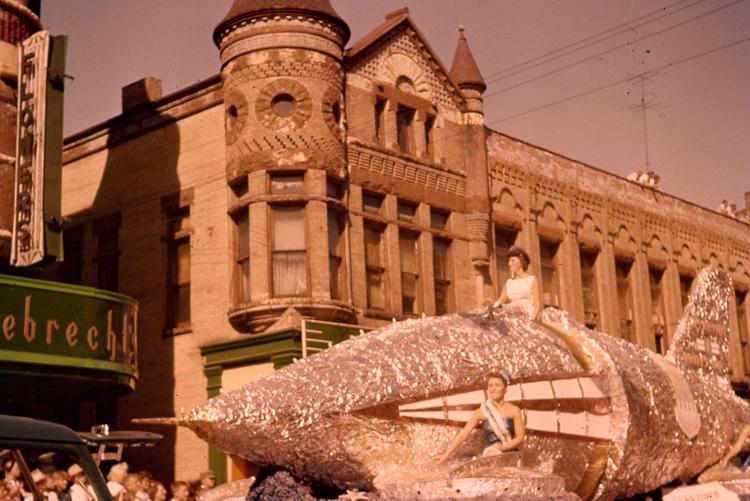 Steamboat Days 1955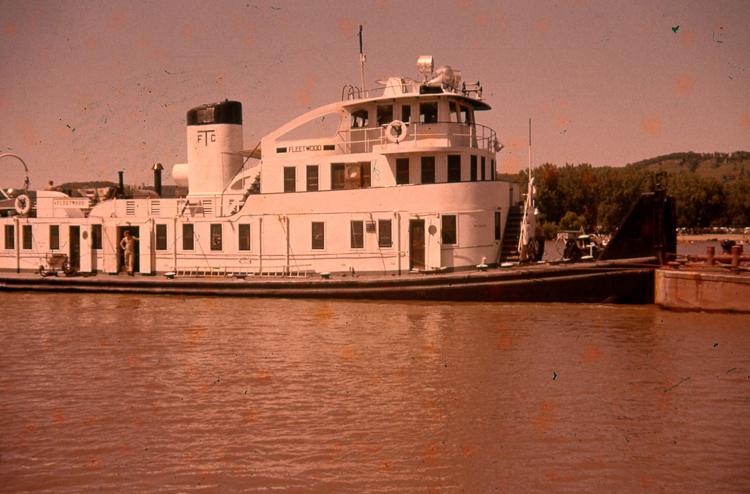 Steamboat Days 1958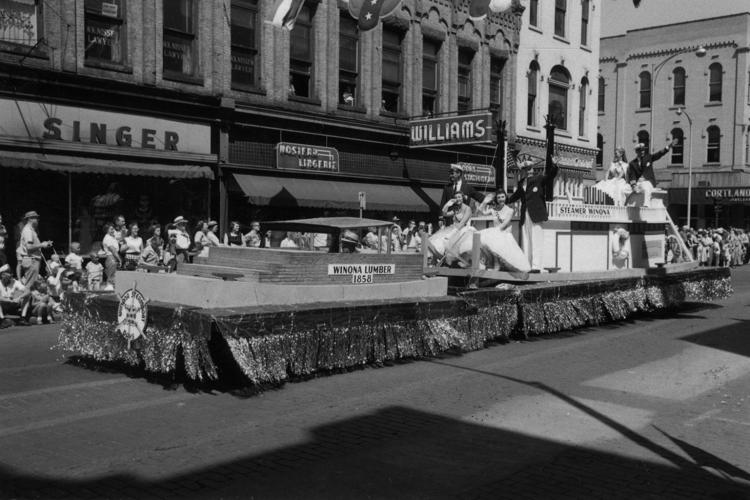 Steamboat Days 1958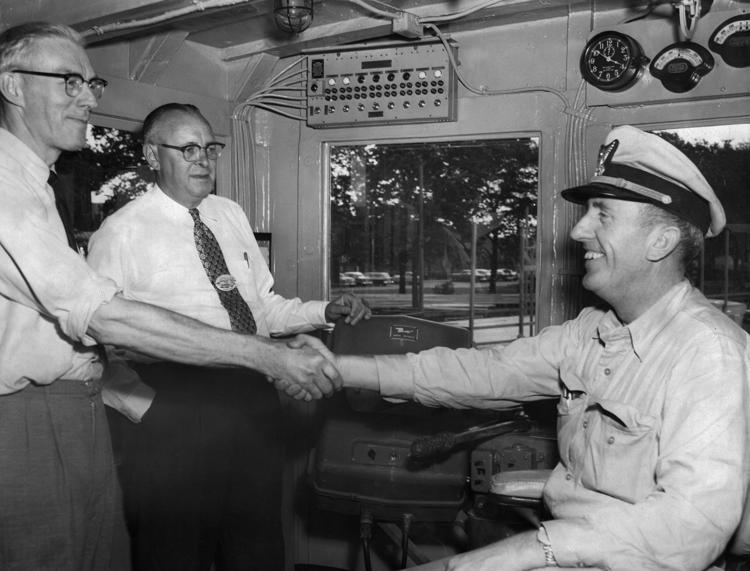 Steamboat Days 1958
Steamboat Days 1958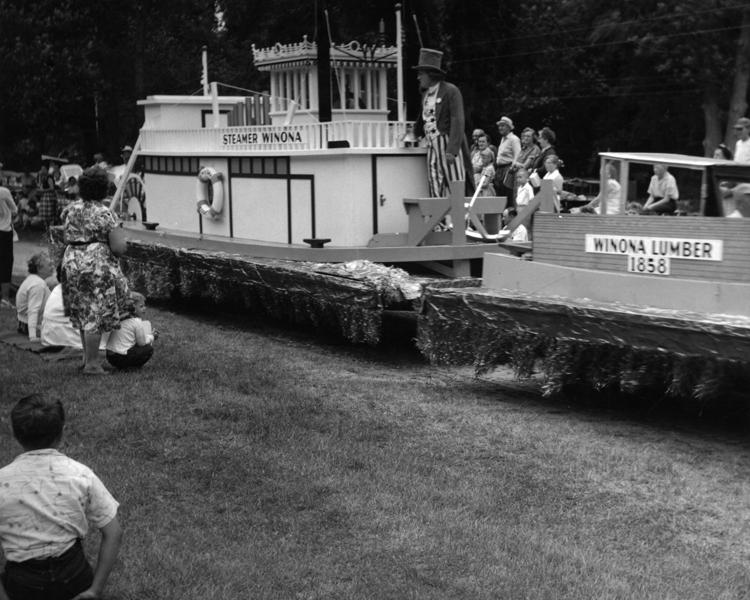 Steamboat Days 1958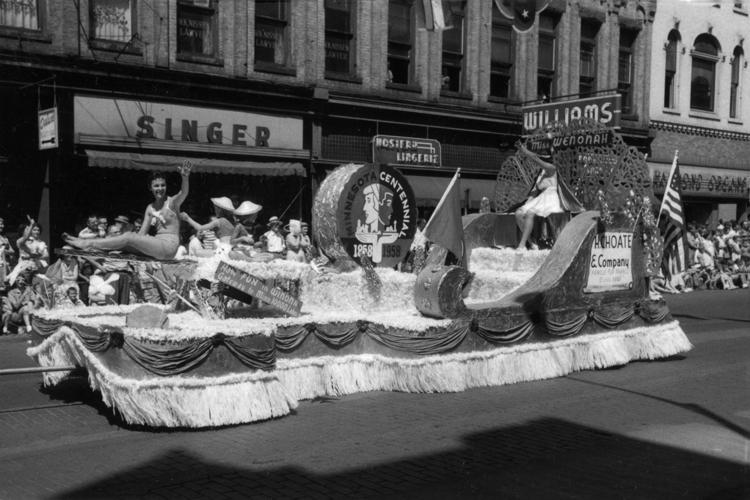 Steamboat Days 1958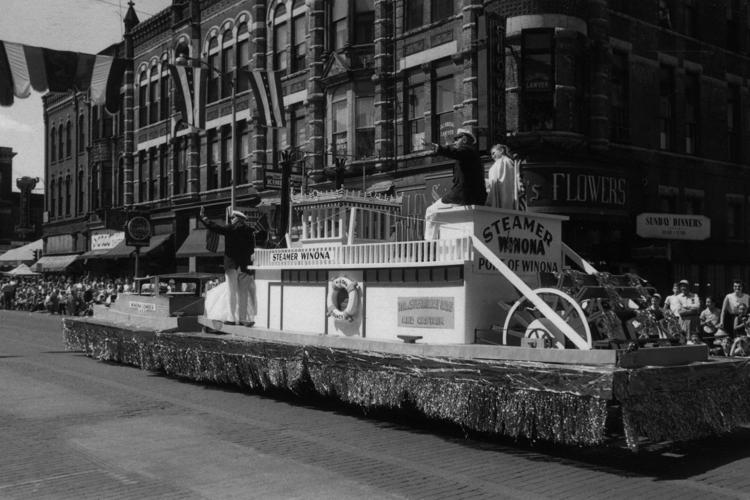 Steamboat Days 1958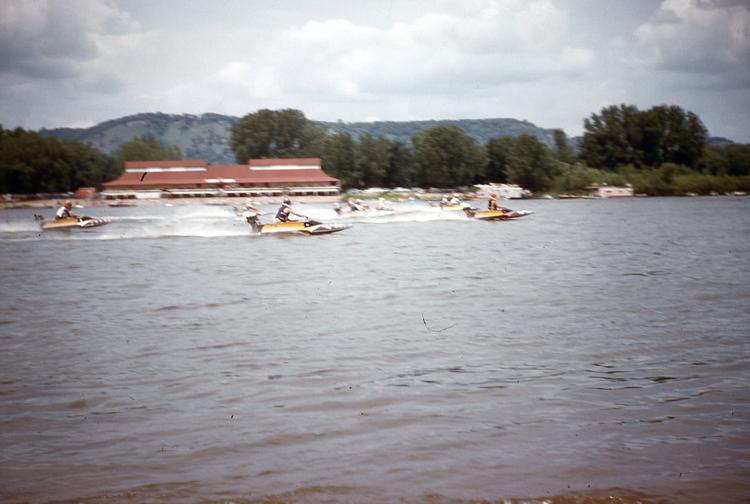 Steamboat Days 1958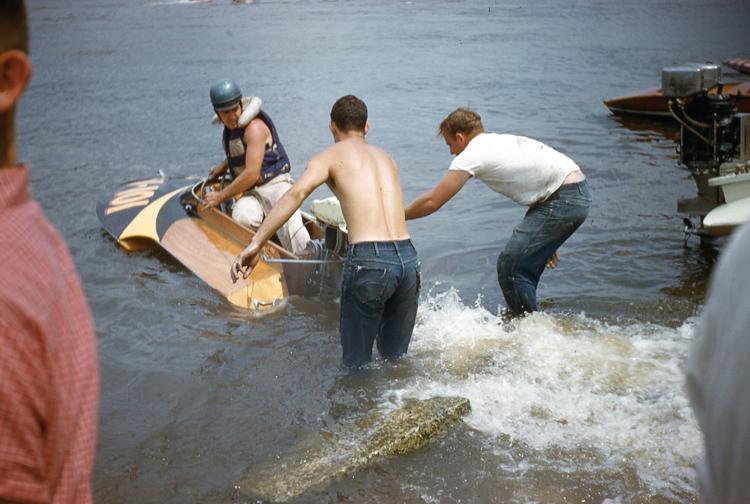 Steamboat Days 1958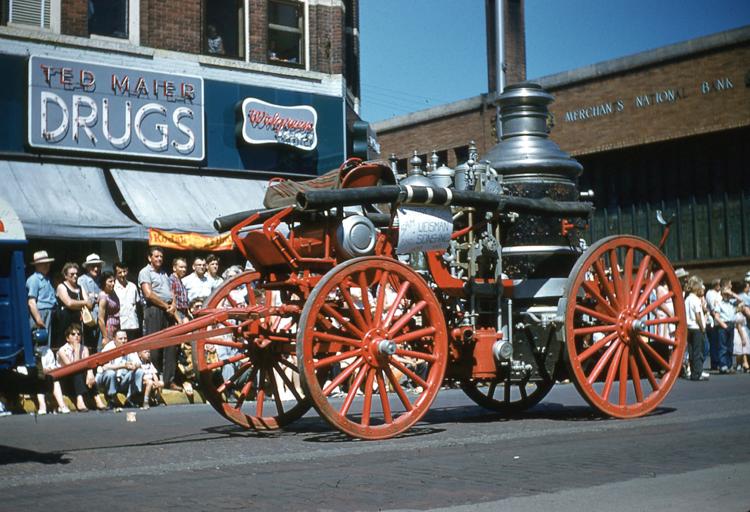 Steamboat Days 1958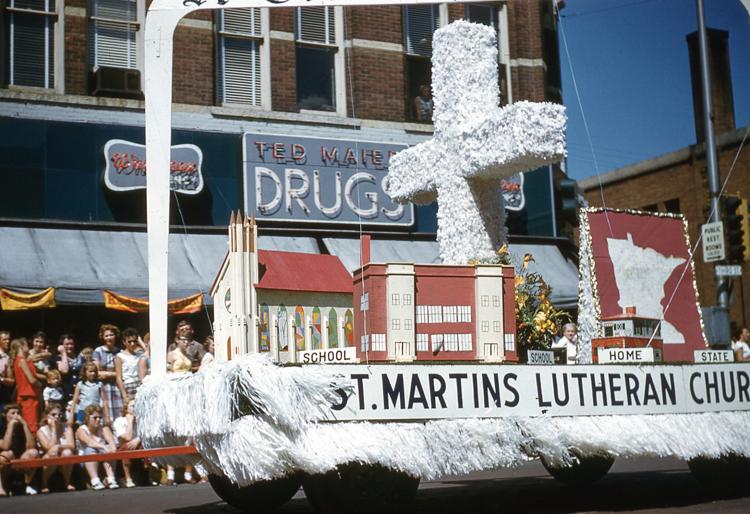 Steamboat Days 1958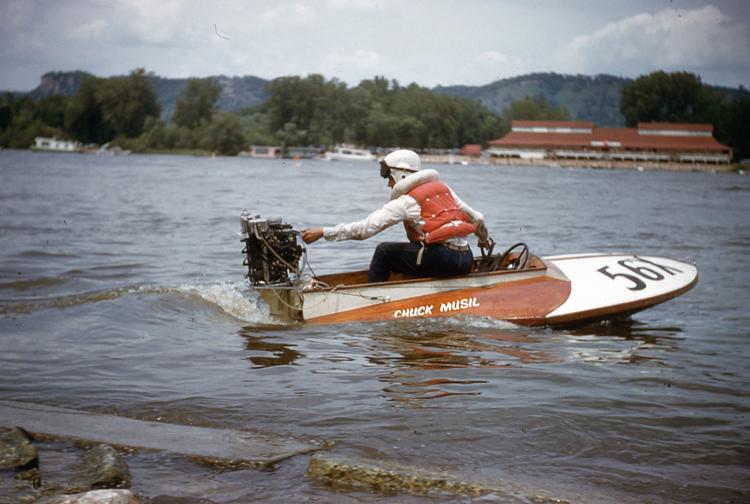 Steamboat Days 1958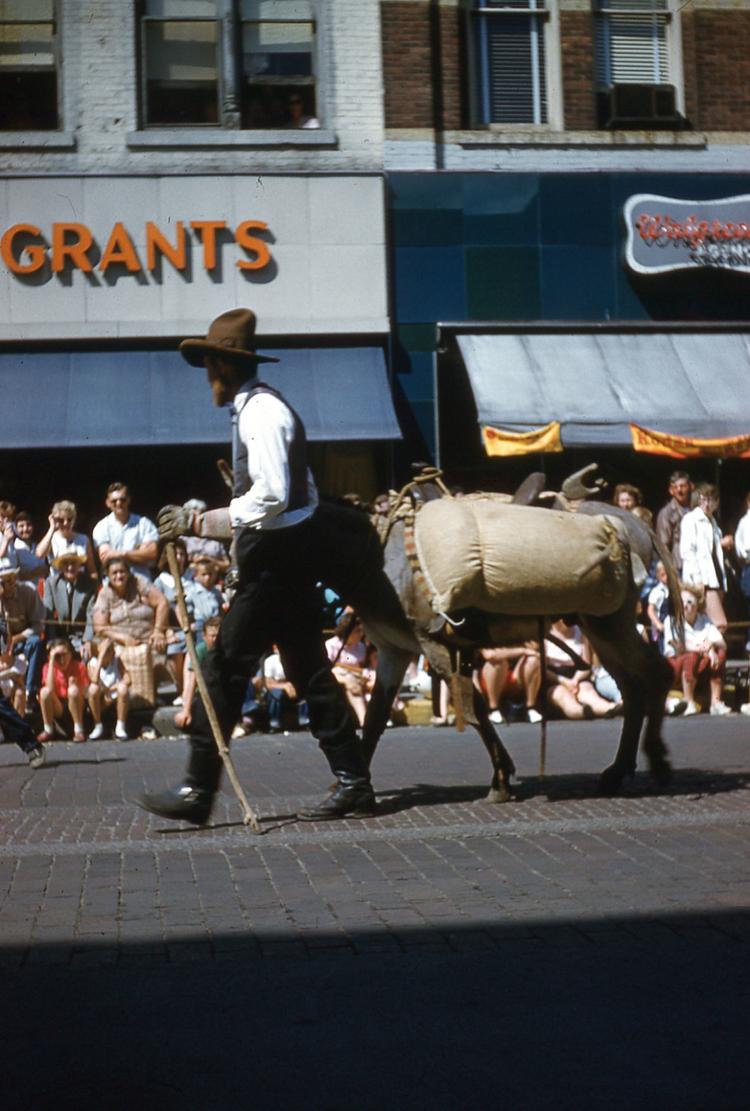 Steamboat Days 1958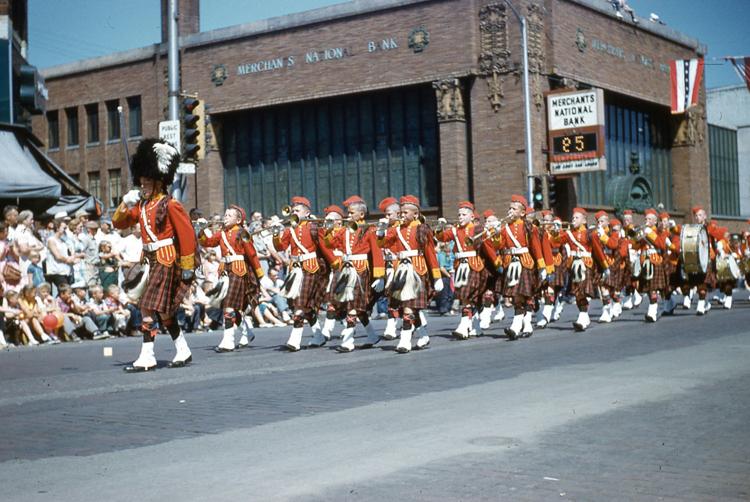 Steamboat Days 1958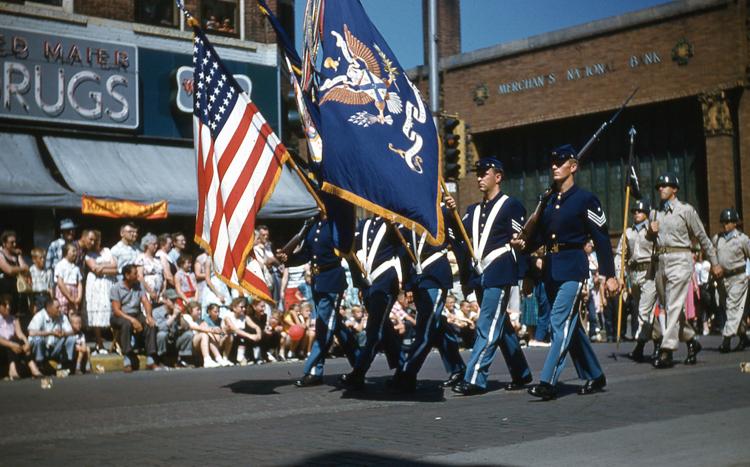 Steamboat Days 1958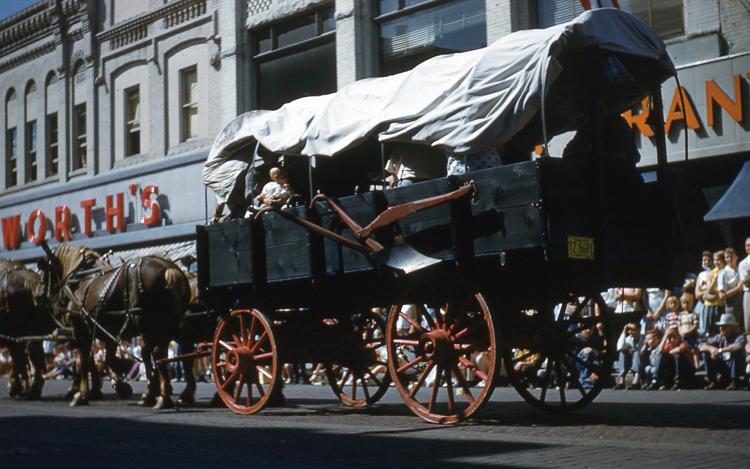 Steamboat Days 1958
Steamboat Days 1960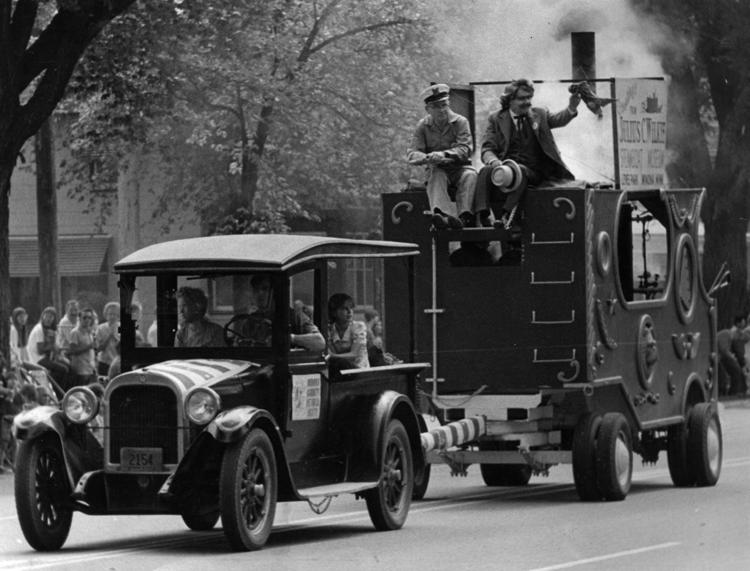 Steamboat Days 1960
Steamboat Days 1960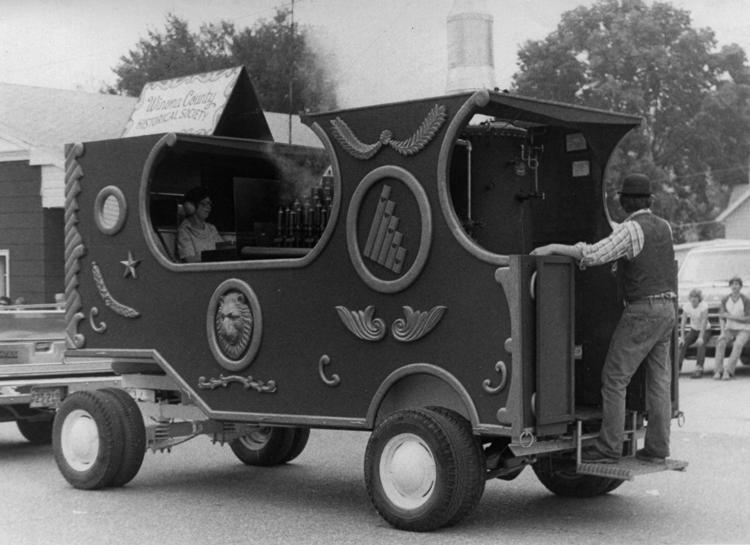 Steamboat Days 1961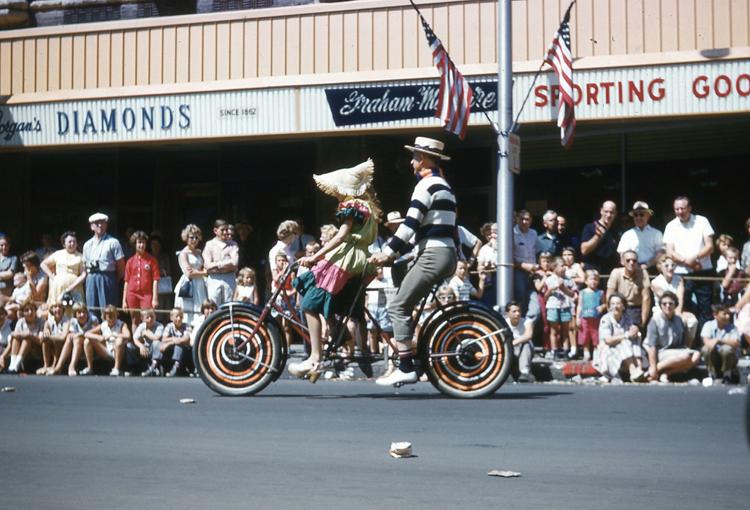 Steamboat Days 1961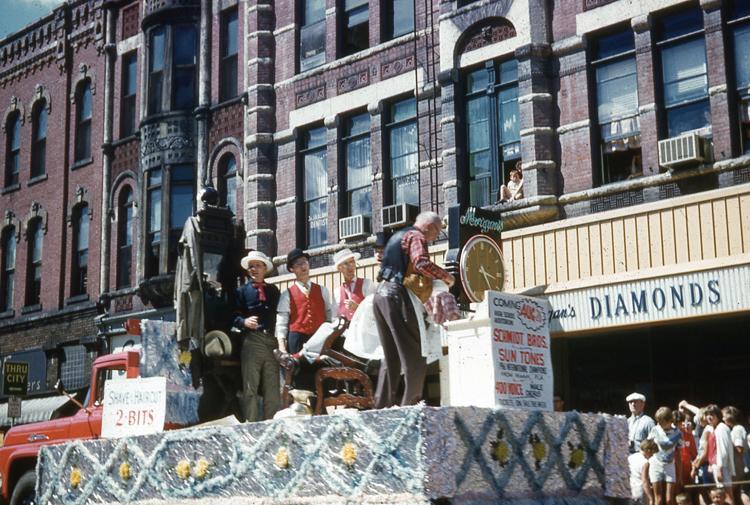 Steamboat Days 1961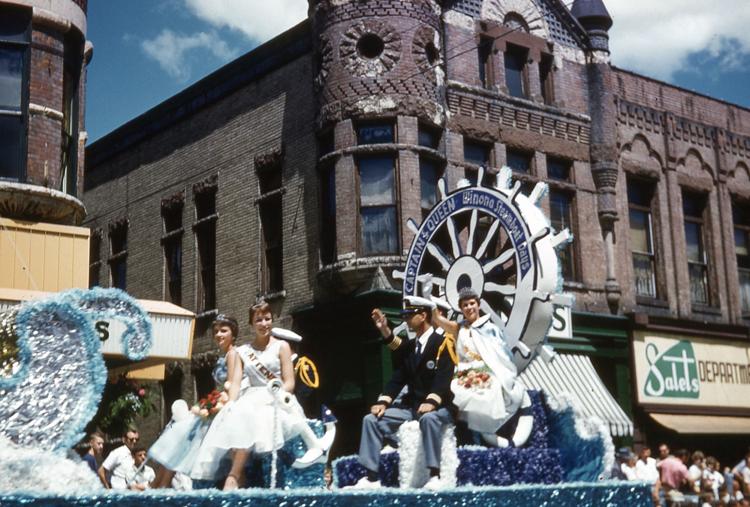 Steamboat Days 1961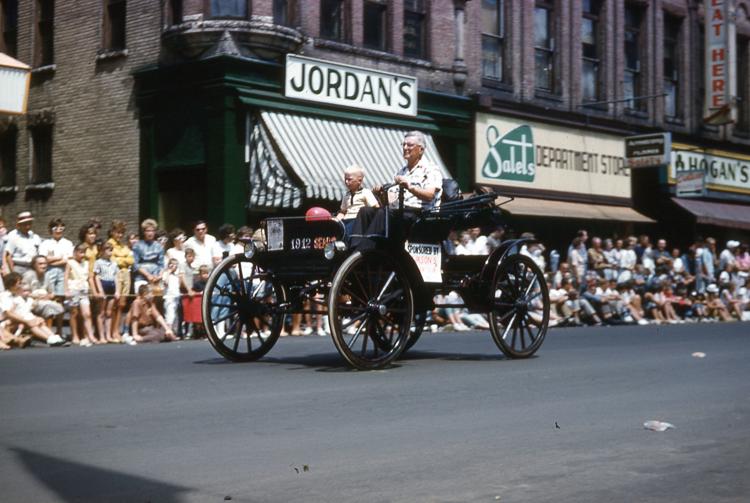 Steamboat Days 1961
Steamboat Days 1961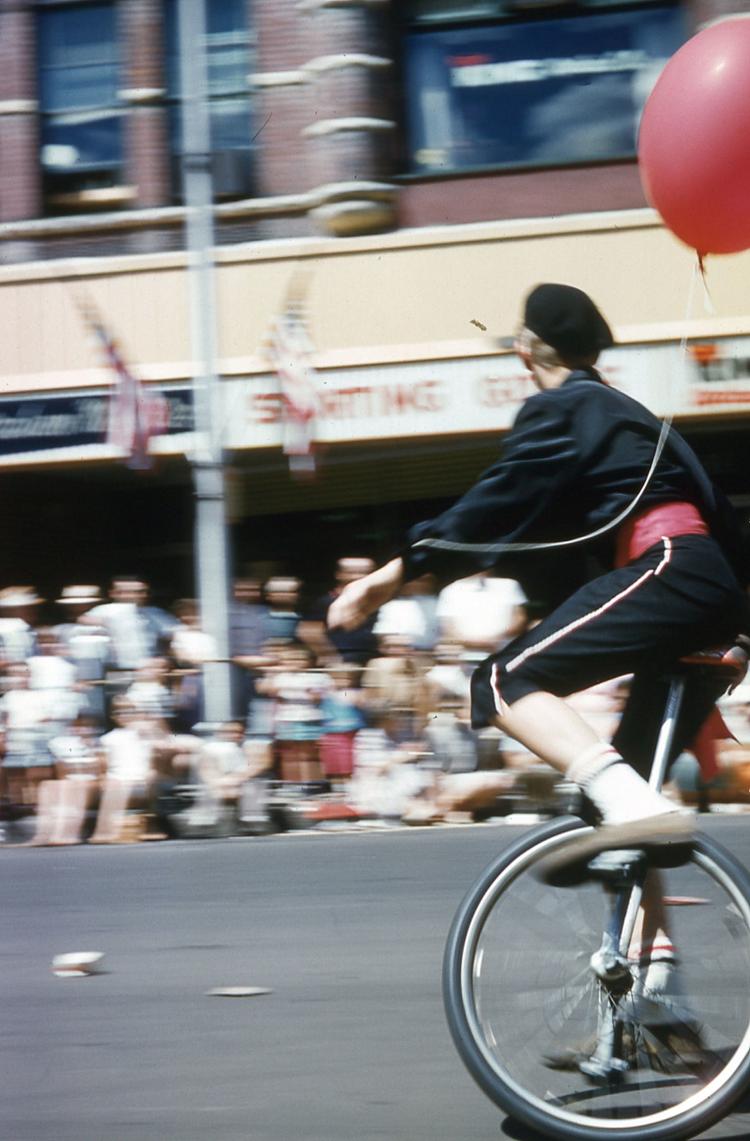 Steamboat Days 1961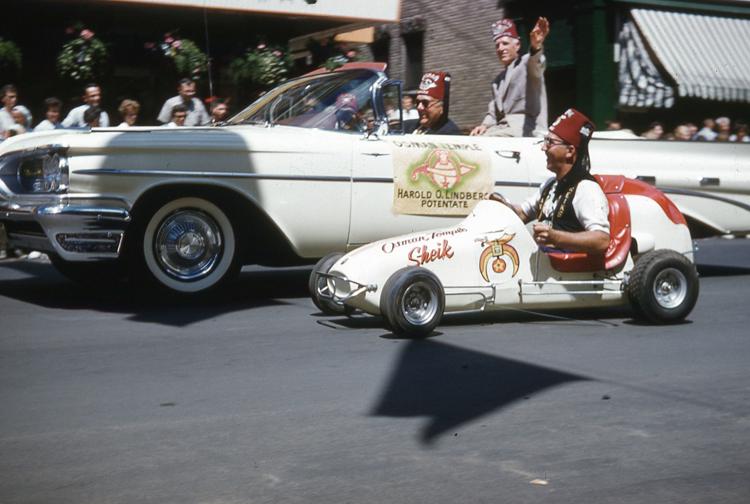 Steamboat Days 1962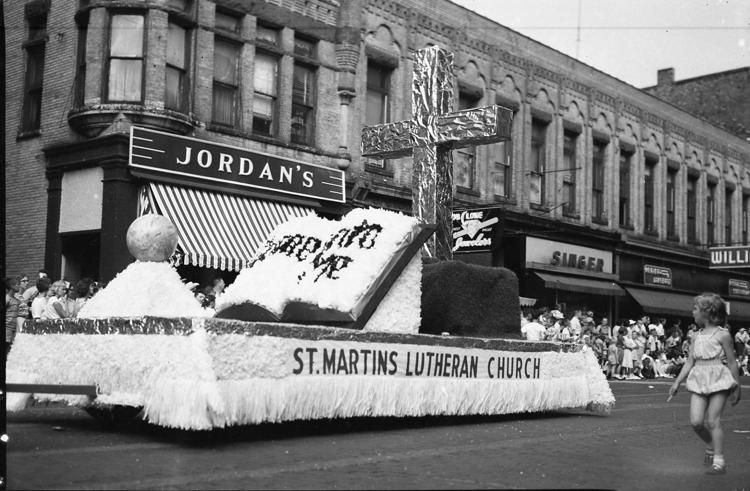 Steamboat Days 1962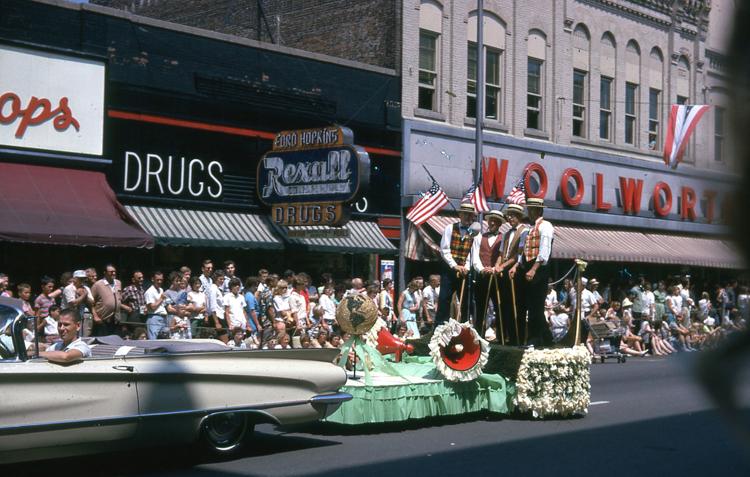 Steamboat Days 1964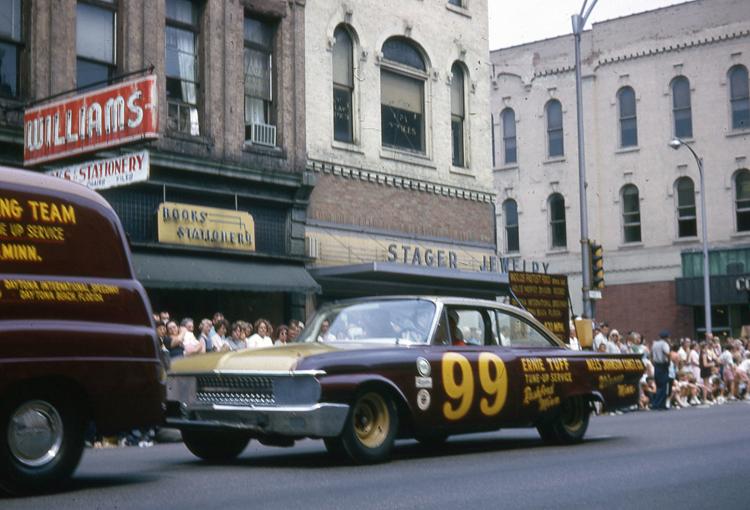 Steamboat Days 1965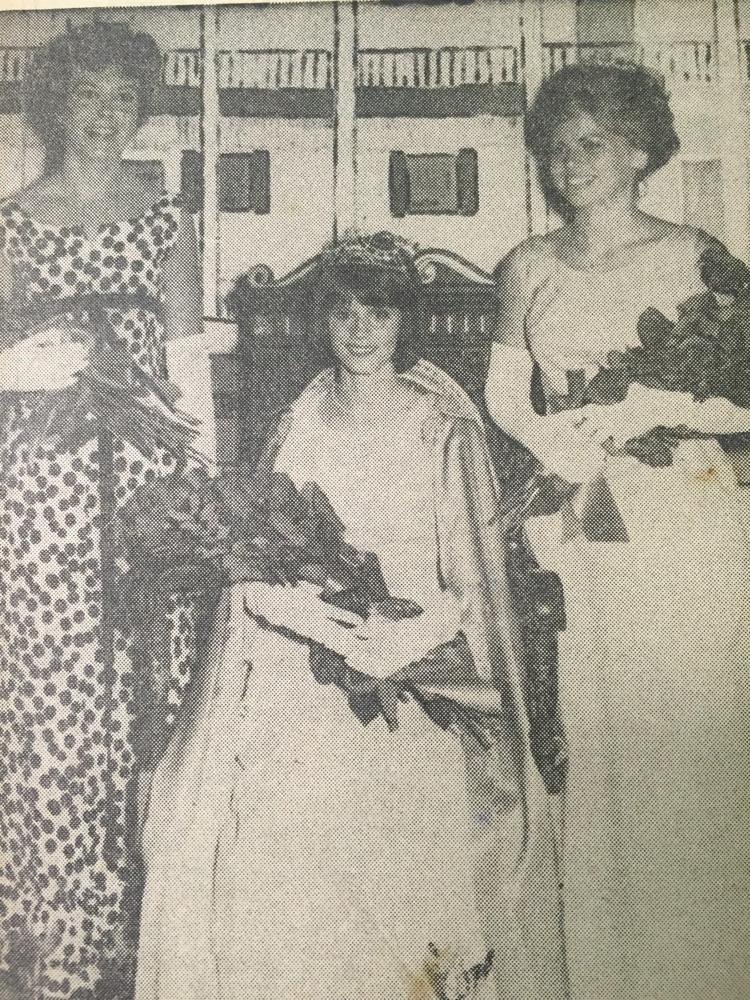 Steamboat Days 1965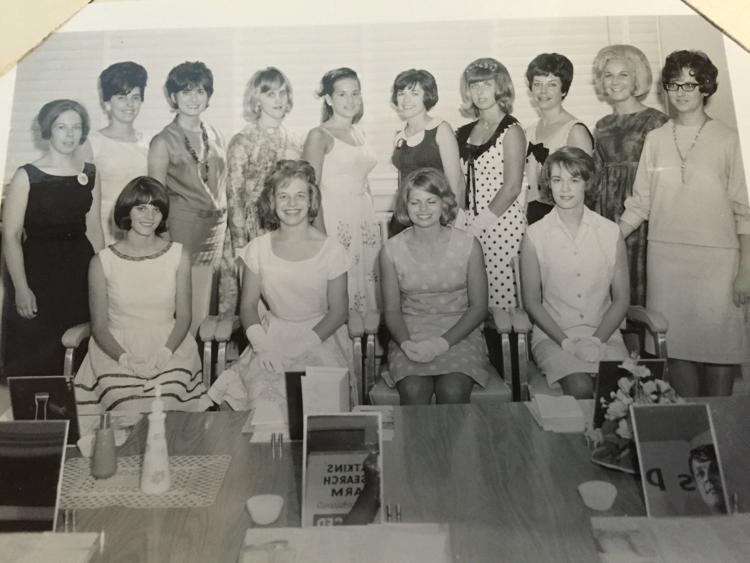 Steamboat Days 1965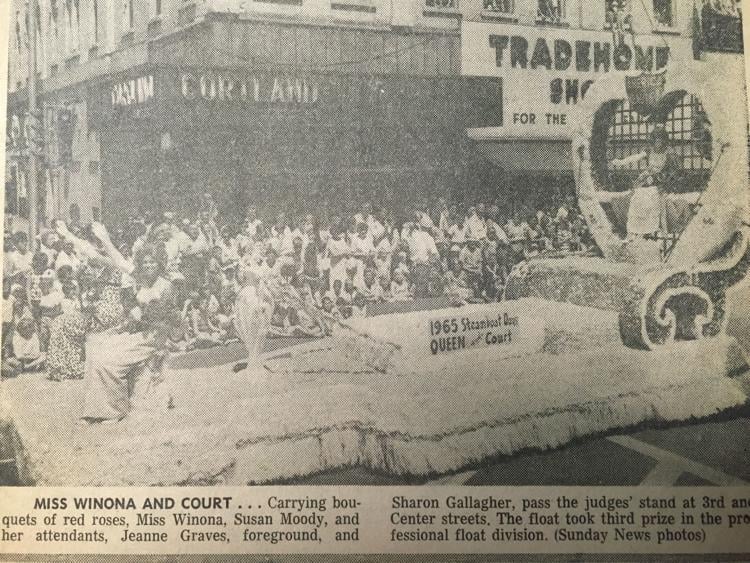 Steamboat Days 1965
Steamboat Days 1966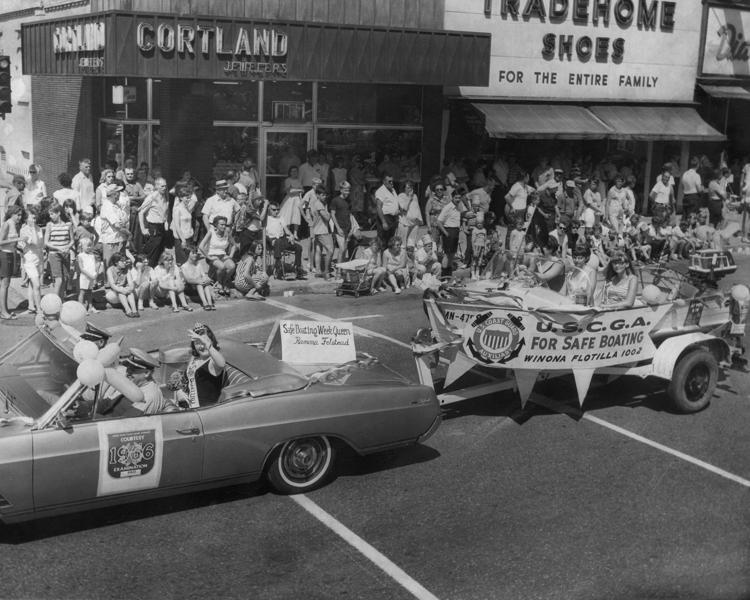 Steamboat Days 1982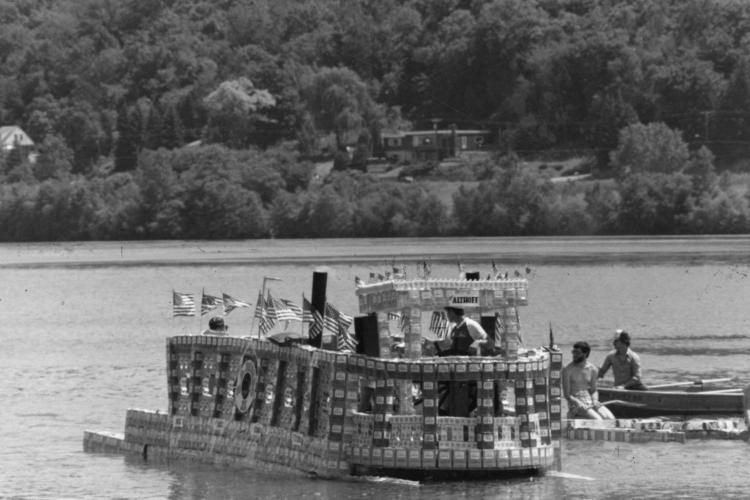 Steamboat Days 1993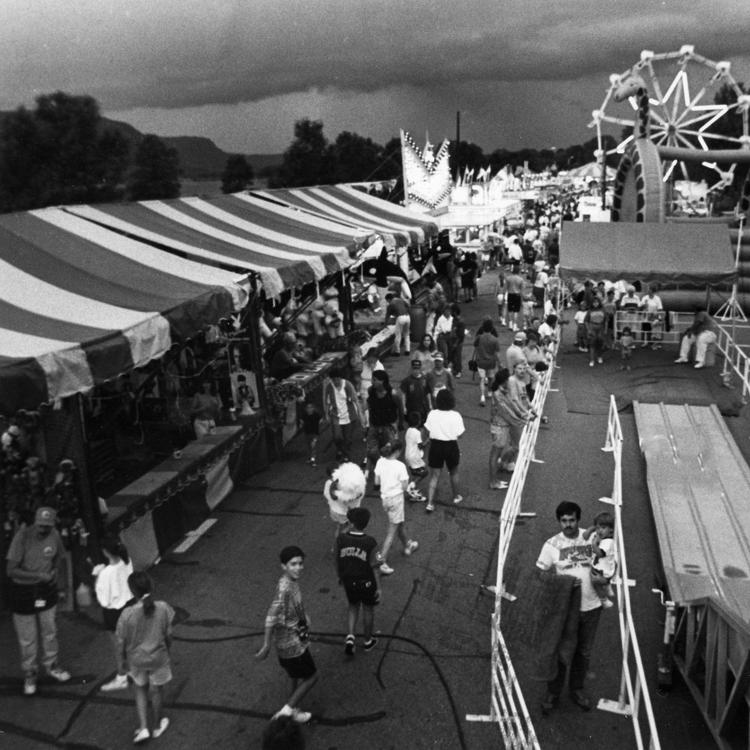 Steamboat Days 2005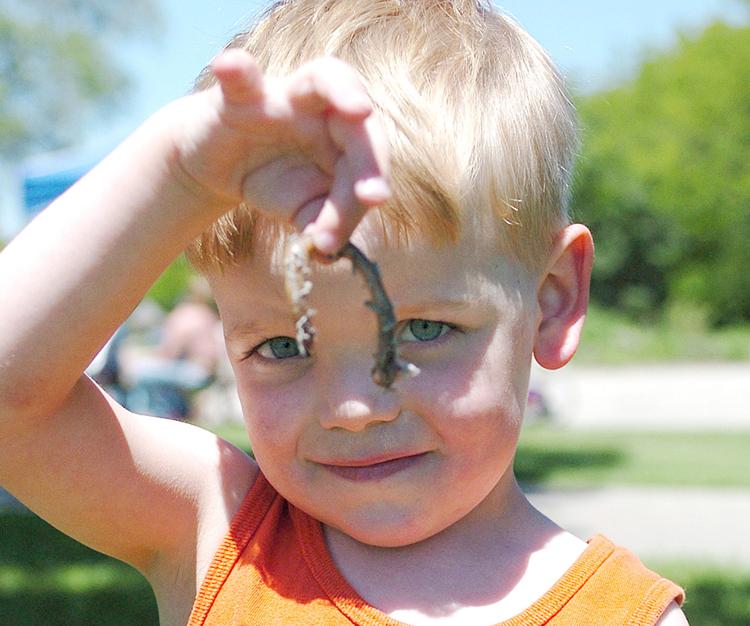 Steamboat Days 2005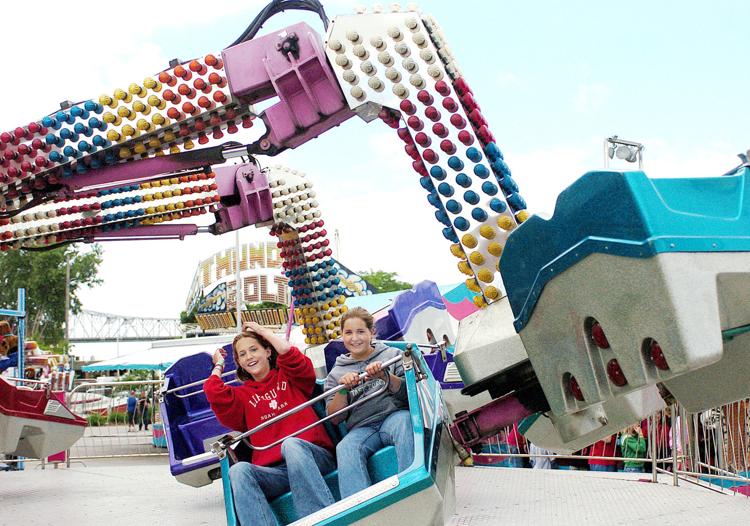 Steamboat Days 2005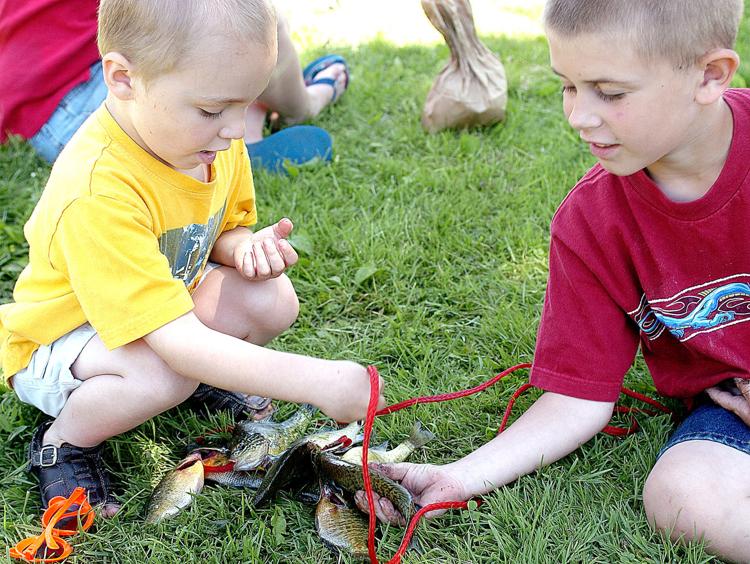 Steamboat Days 2005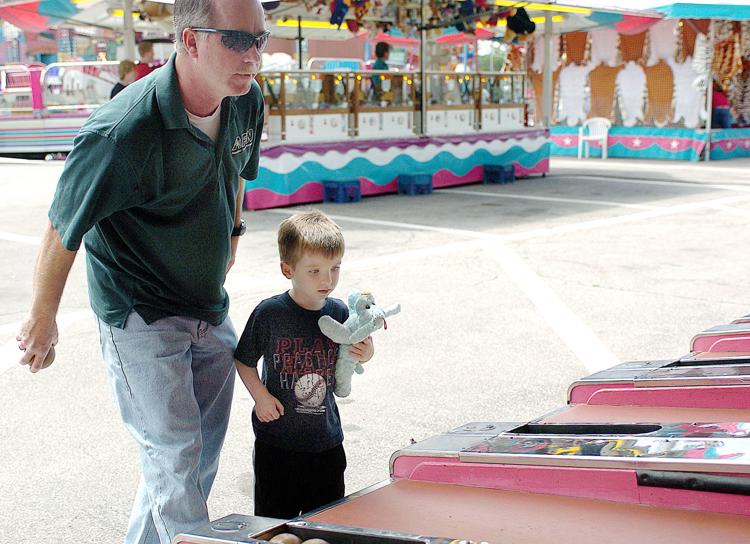 Steamboat Days 2005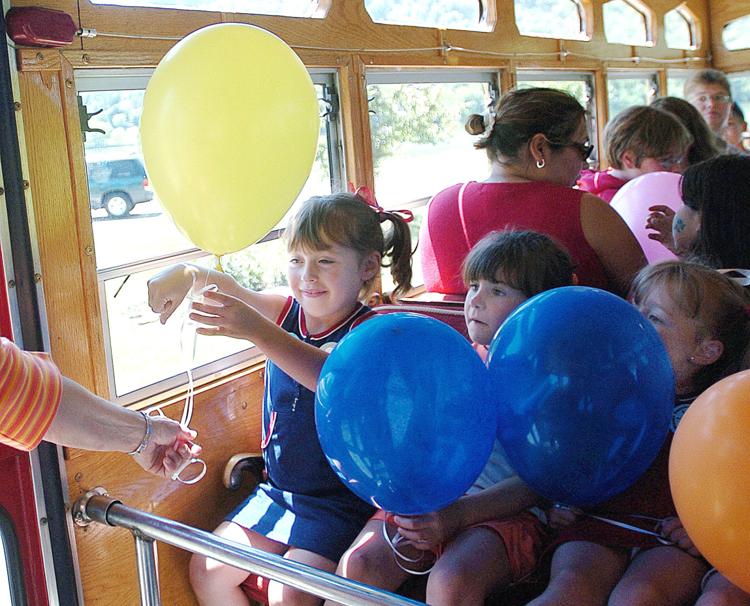 Steamboat Days 2006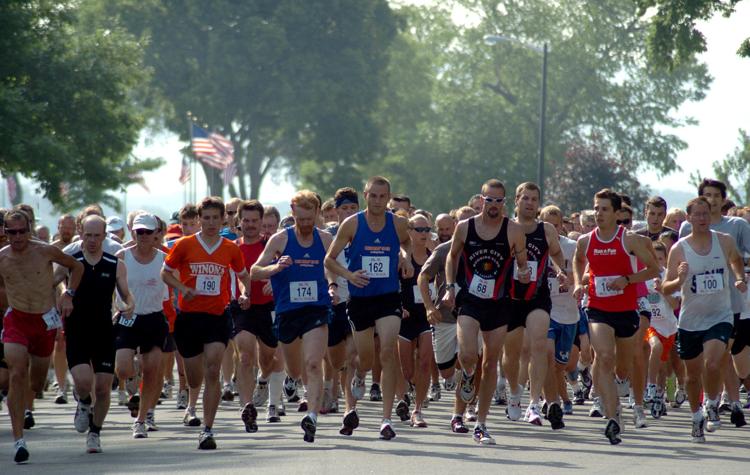 Steamboat Days 2006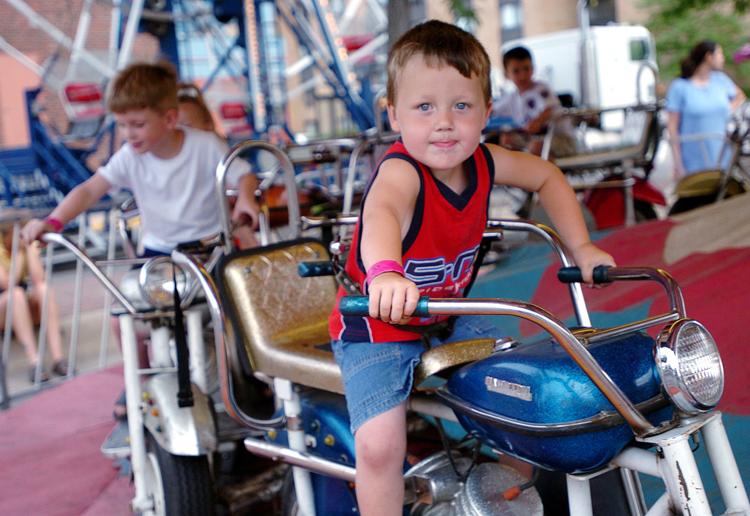 Steamboat Days 2006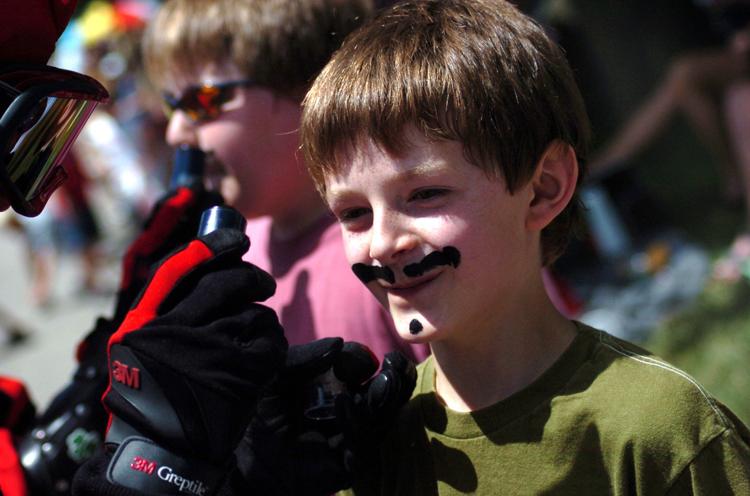 Steamboat Days 2007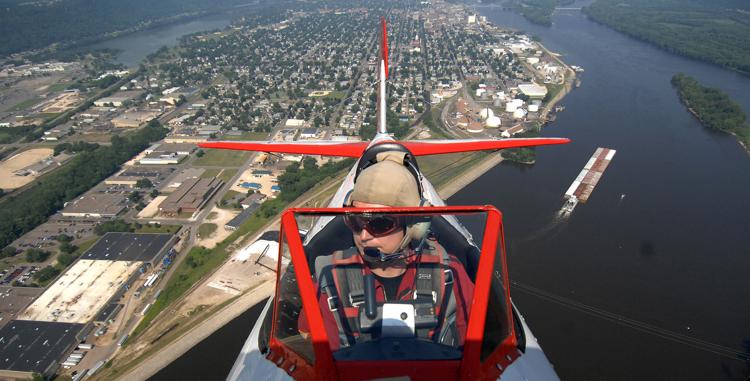 Steamboat Days 2007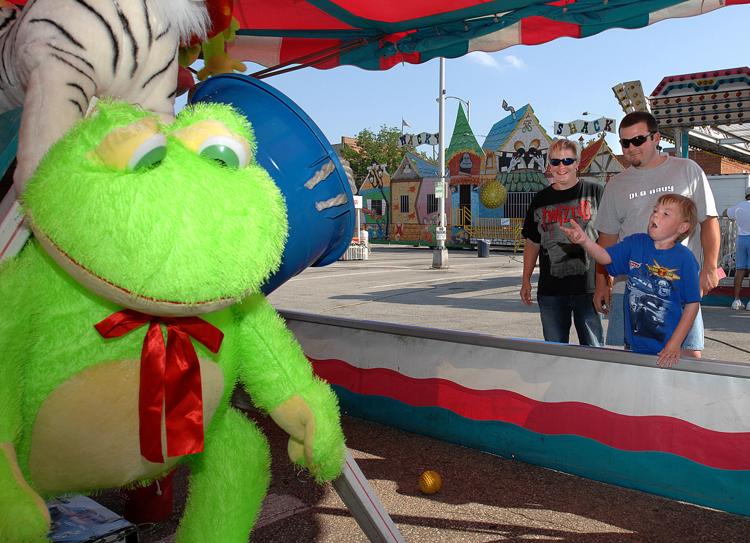 Steamboat Days 2007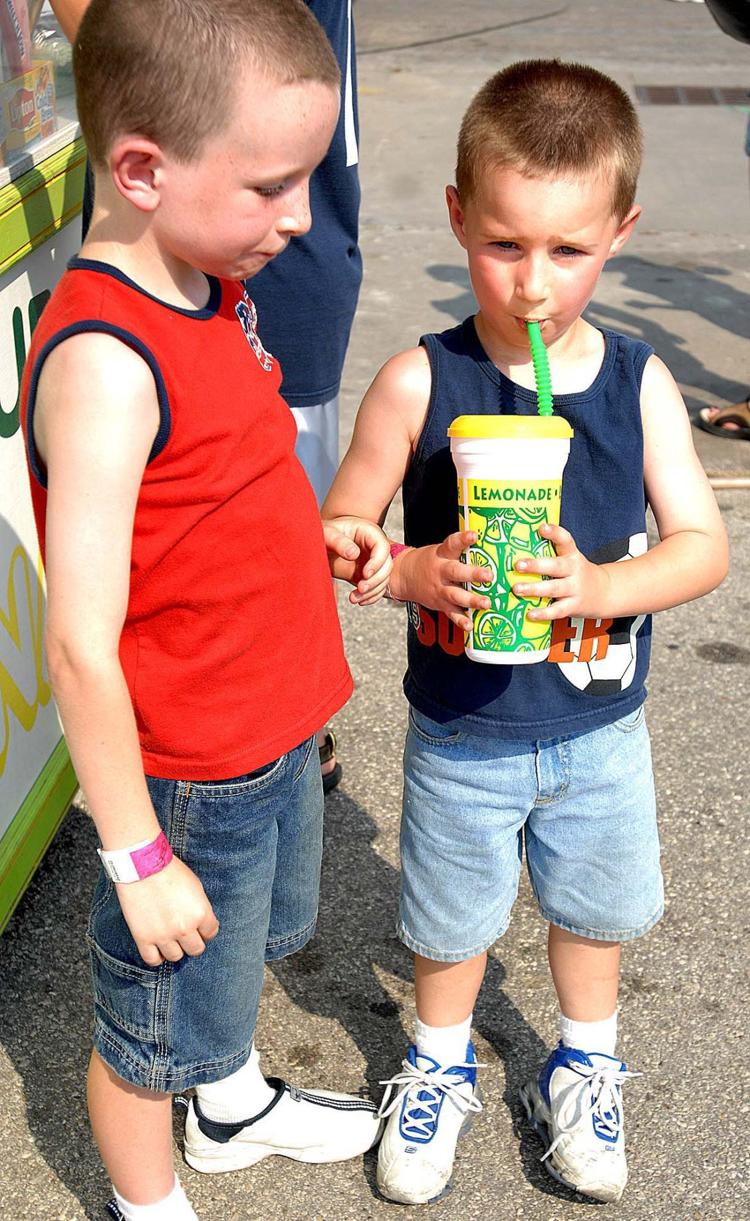 Steamboat Days 2007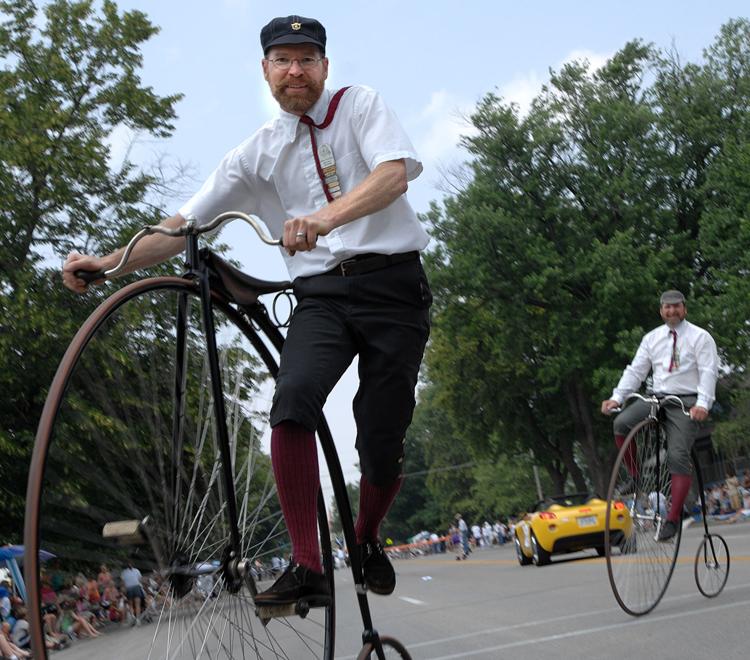 Steamboat Days 2007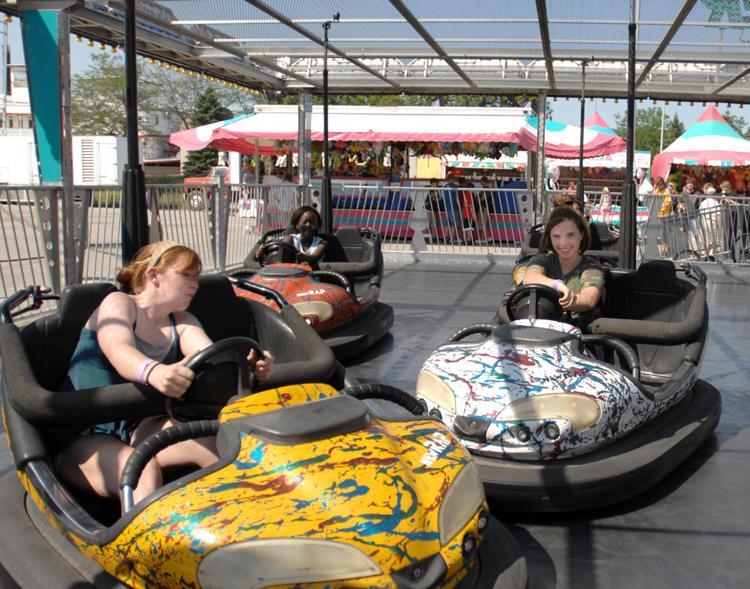 Steamboat Days 2008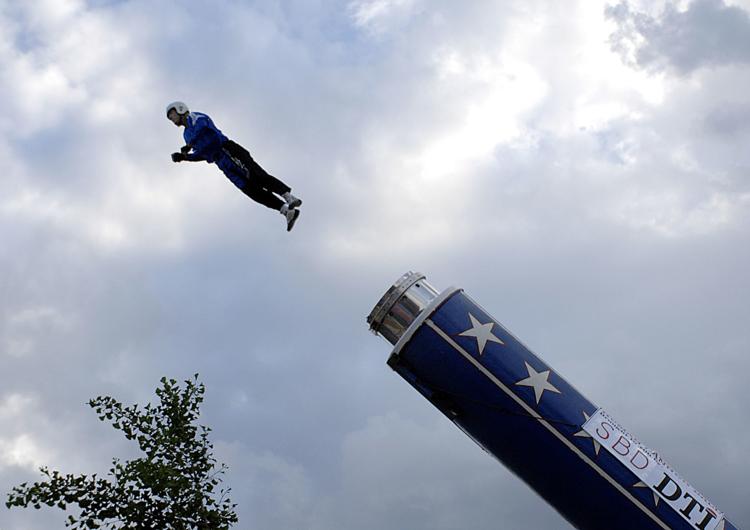 Steamboat Days 2008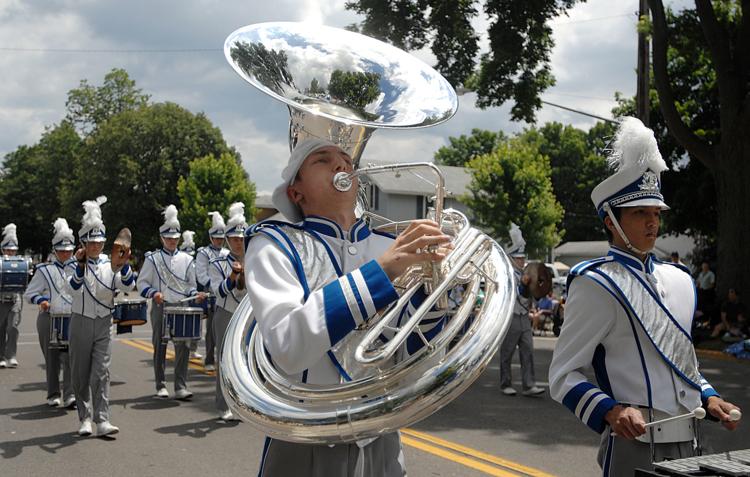 Steamboat Days 2008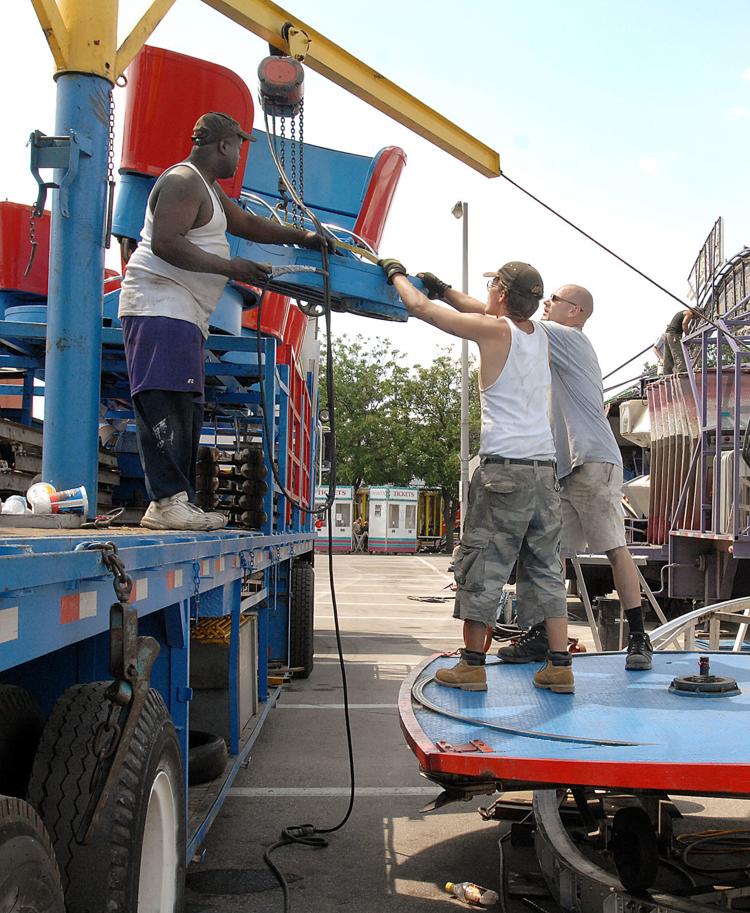 Steamboat Days 2008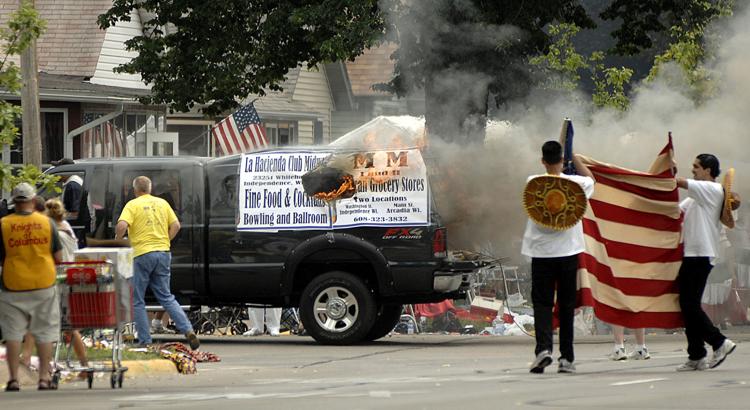 Steamboat Days 2009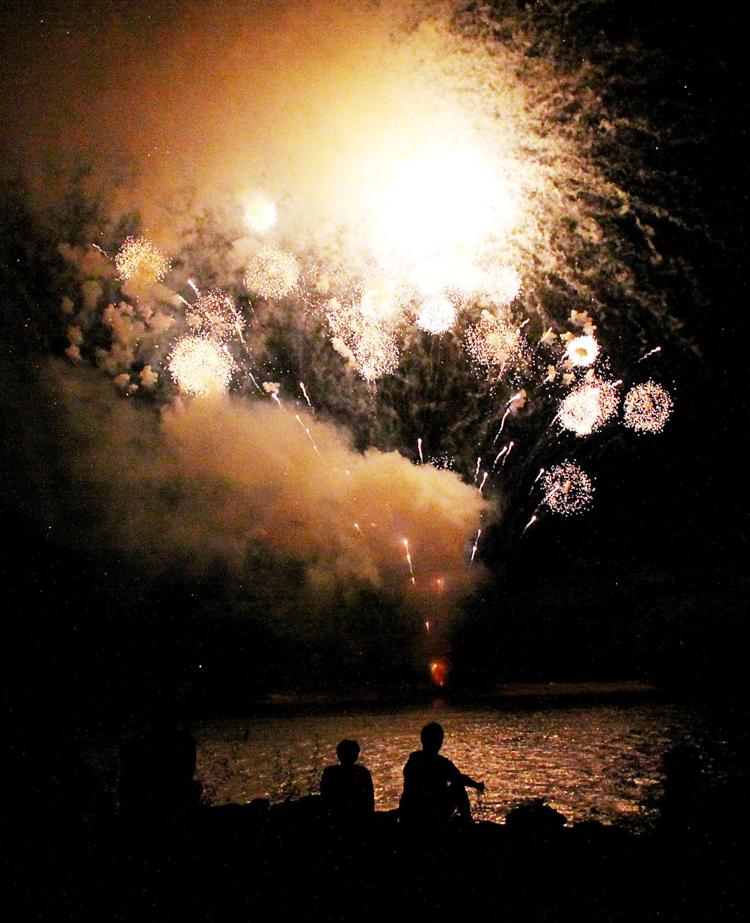 Steamboat Days 2010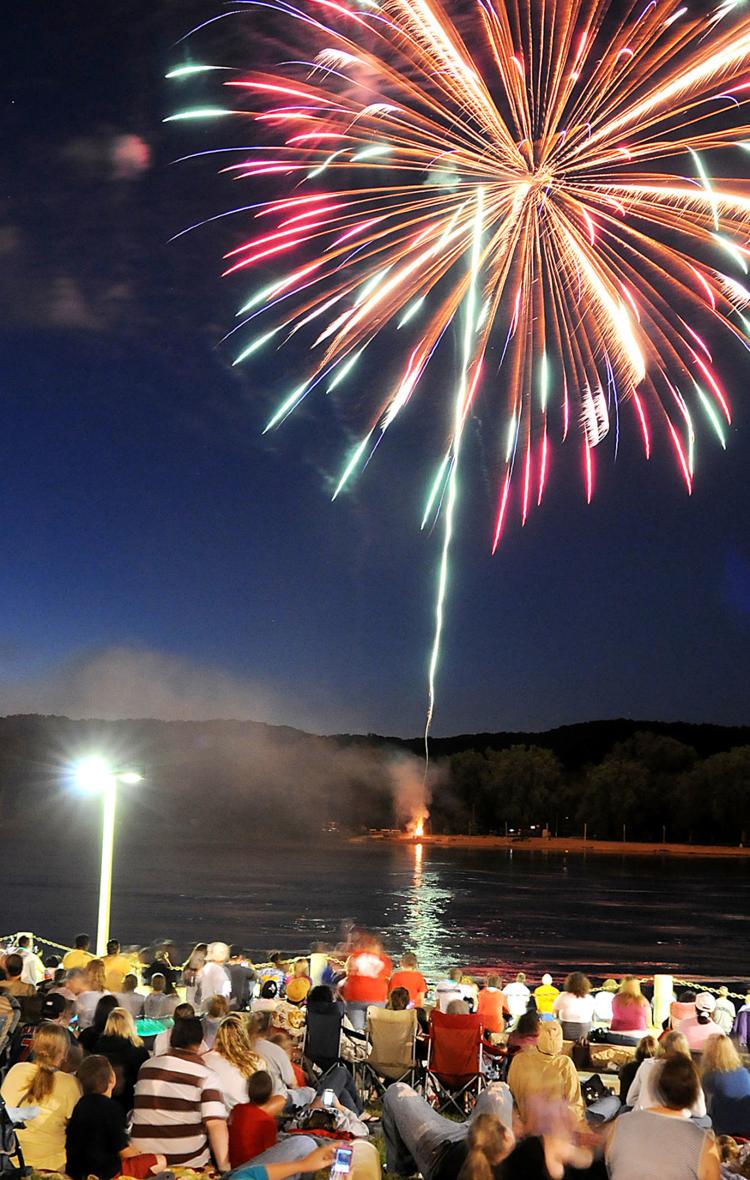 Steamboat Days 2010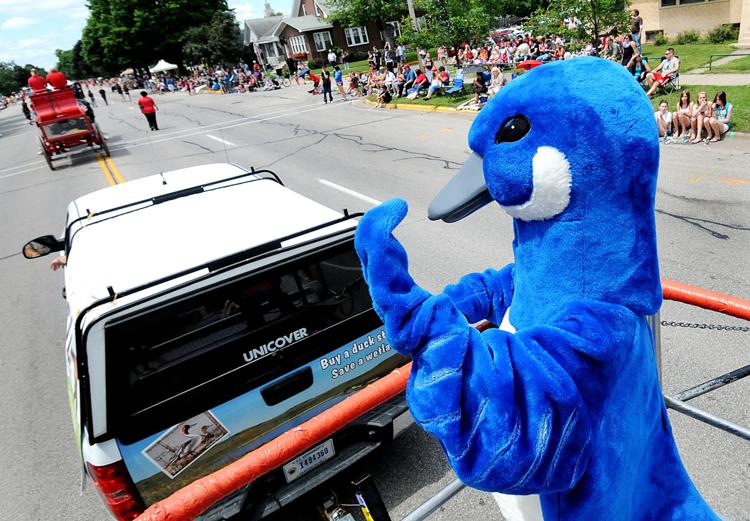 Steamboat Days 2010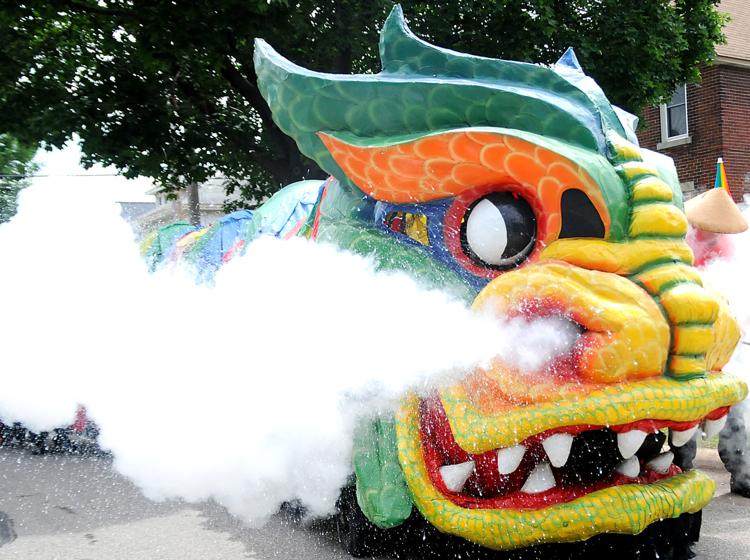 Steamboat Days 2011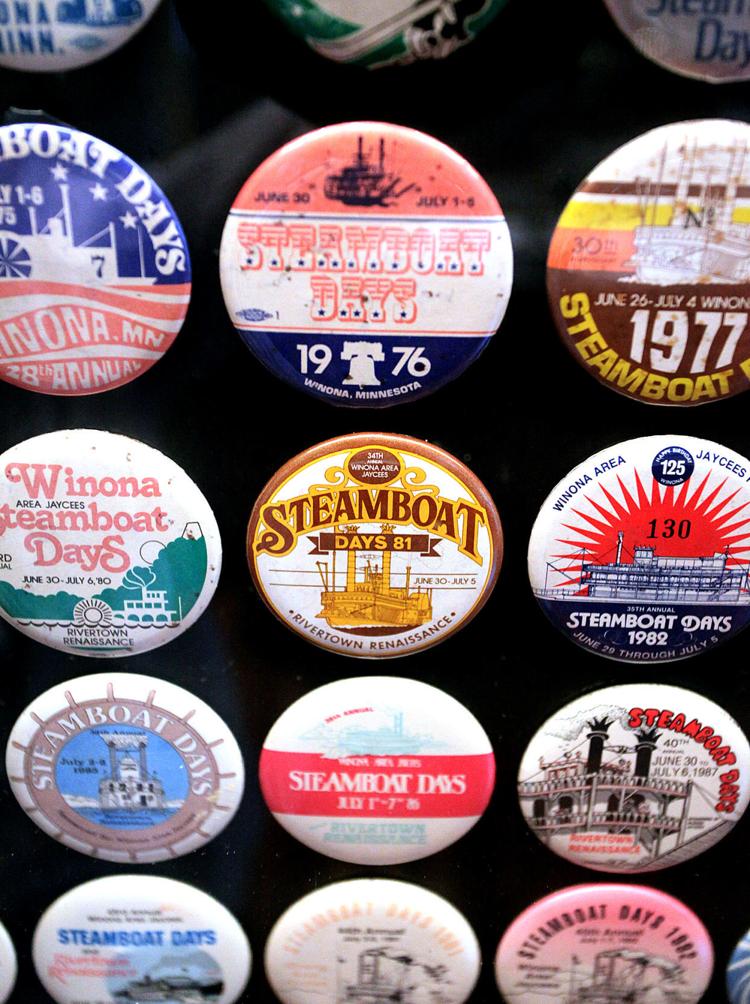 Steamboat Days 2011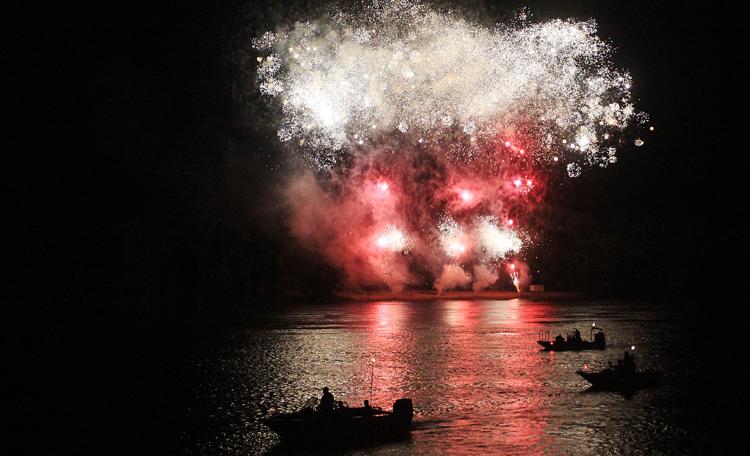 Steamboat Days 2011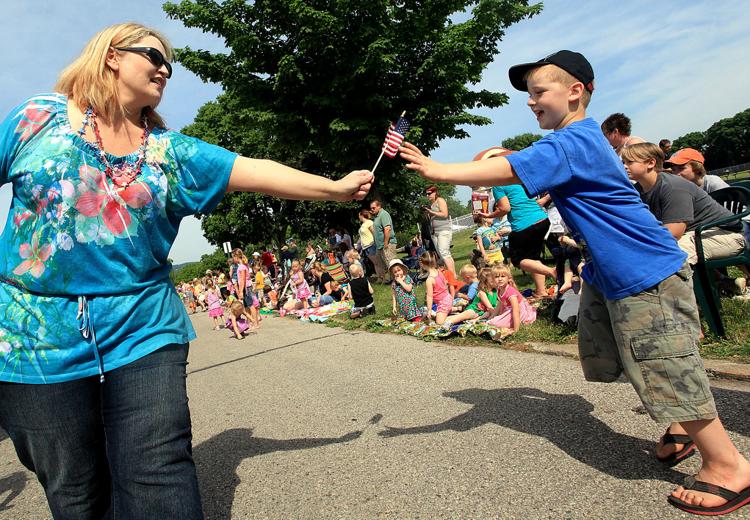 Steamboat Days 2011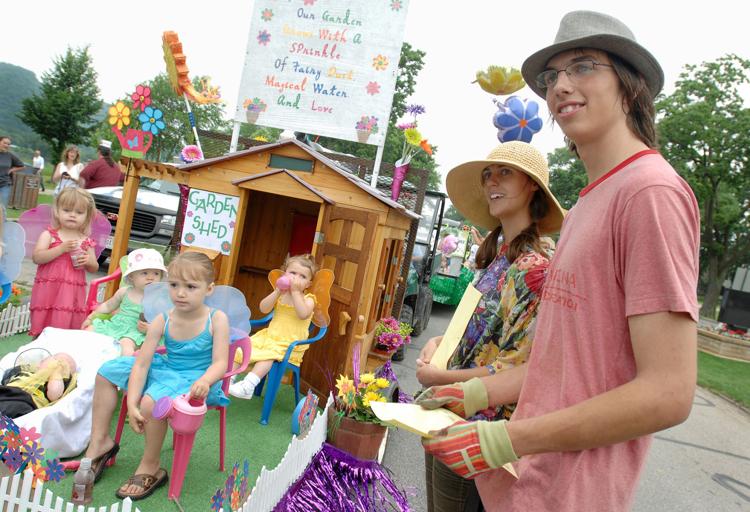 Steamboat Days 2011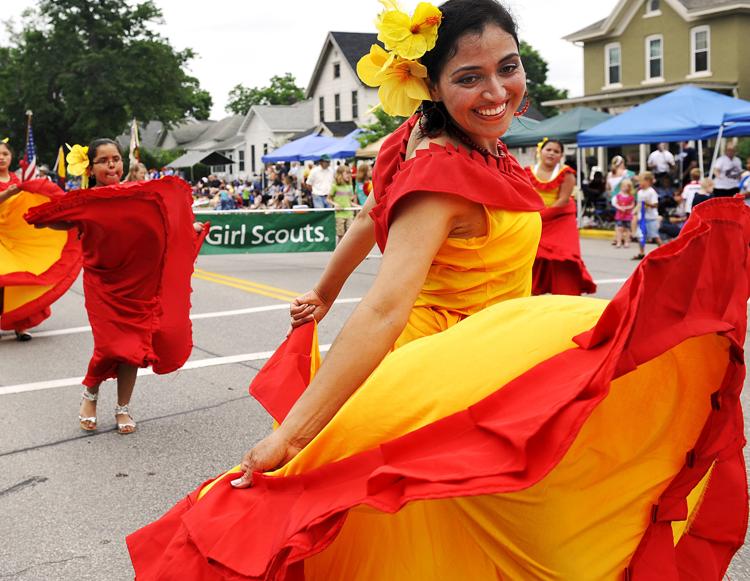 Steamboat Days 2011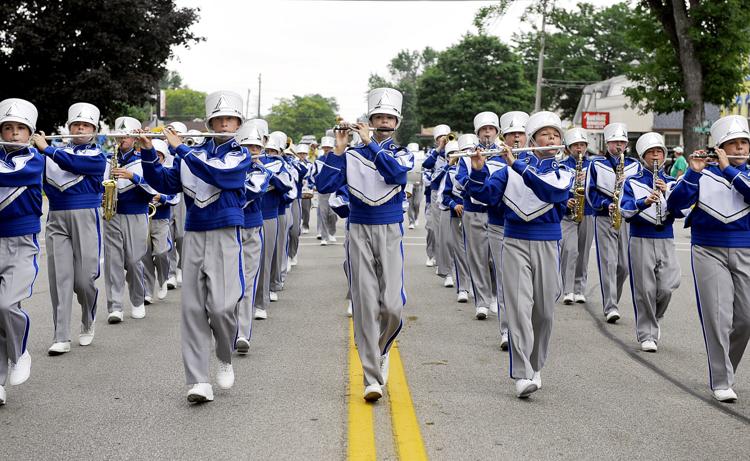 Steamboat Days 2011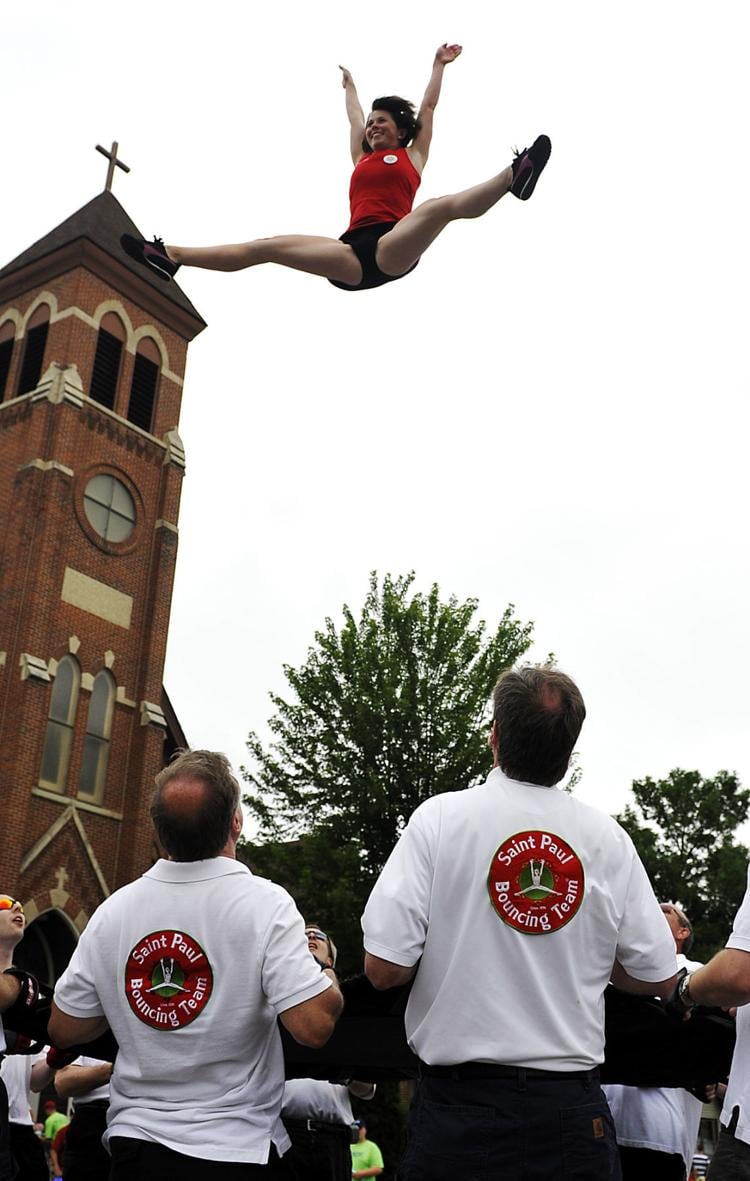 Steamboat Days 2011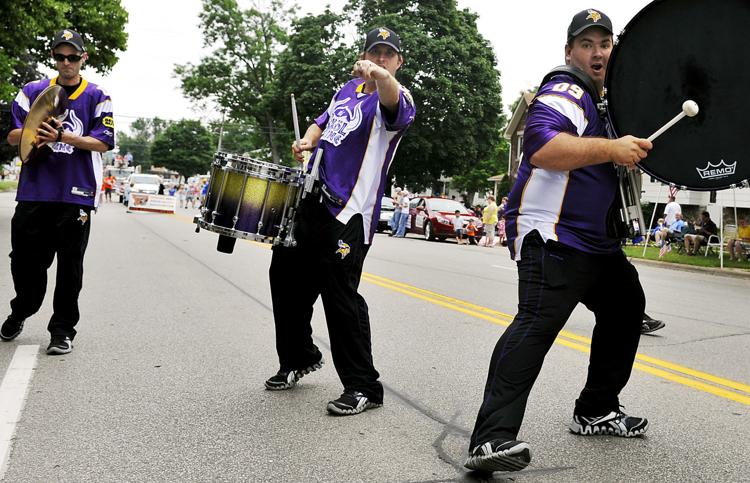 Steamboat Days 2011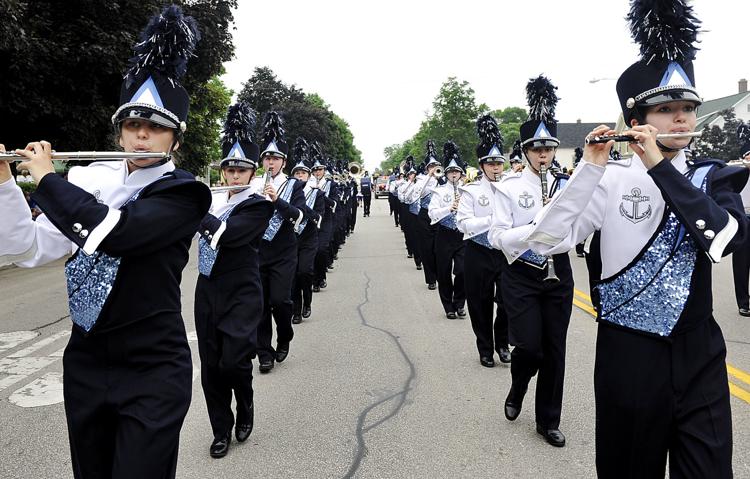 Steamboat Days 2011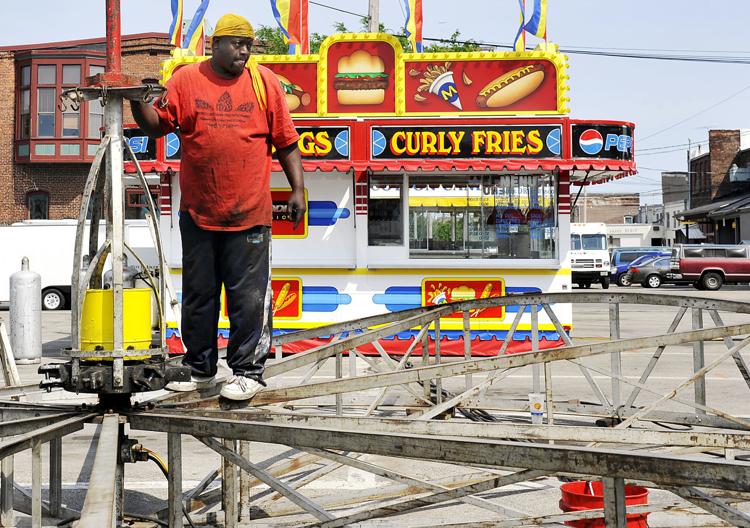 Steamboat Days 2011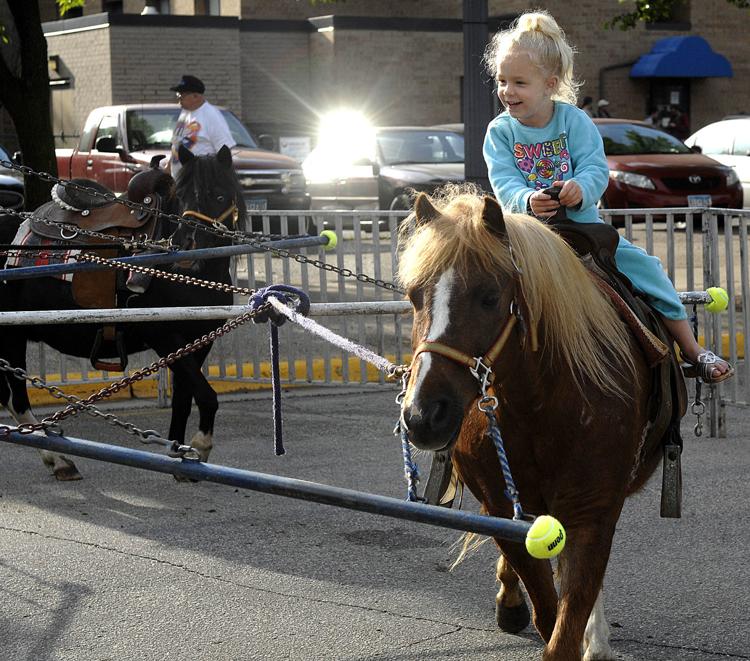 Steamboat Days 2011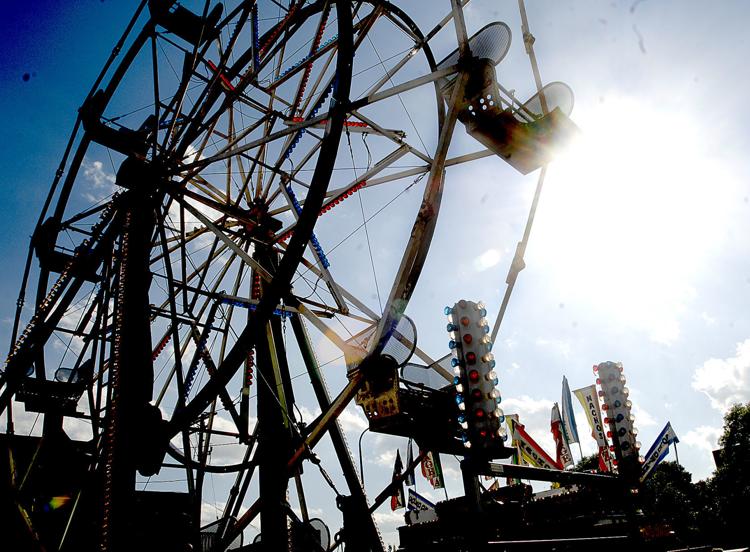 Steamboat Days 2011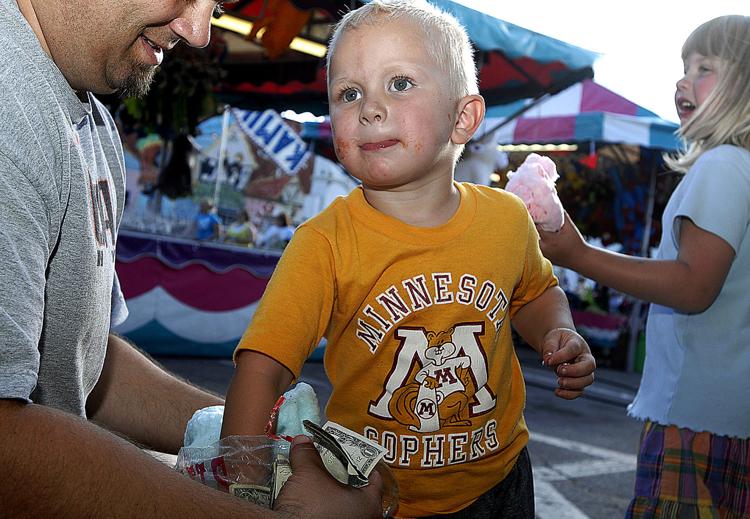 Steamboat Days 2011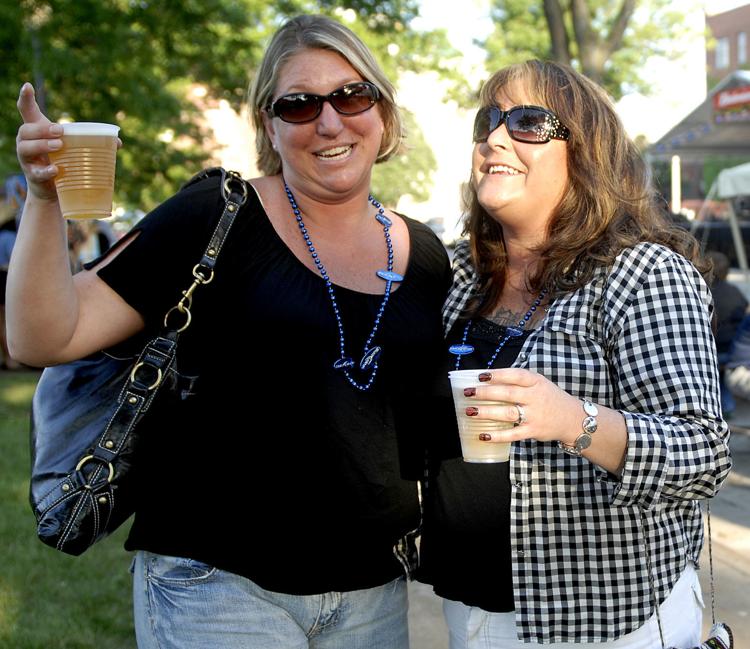 Steamboat Days 2011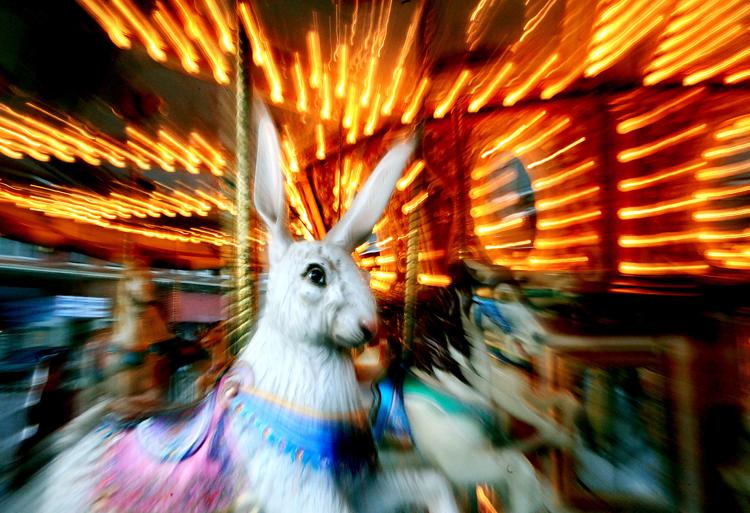 Steamboat Days 2011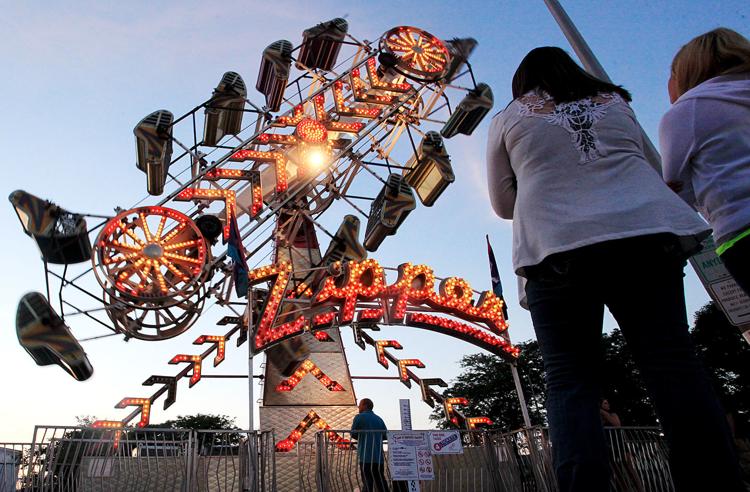 Steamboat Days 2011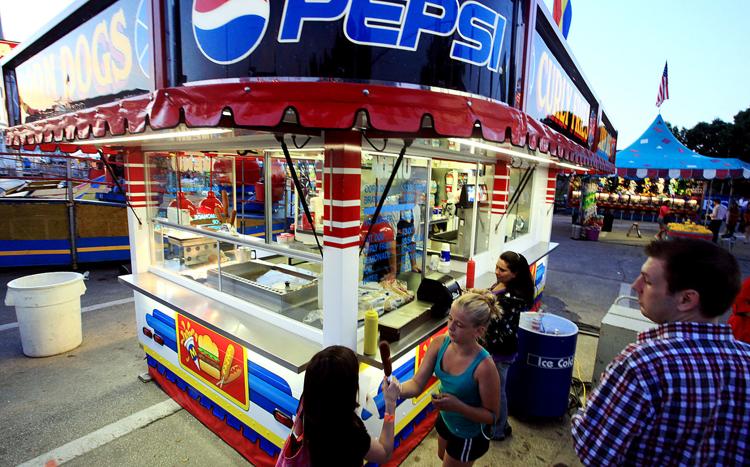 Steamboat Days 2011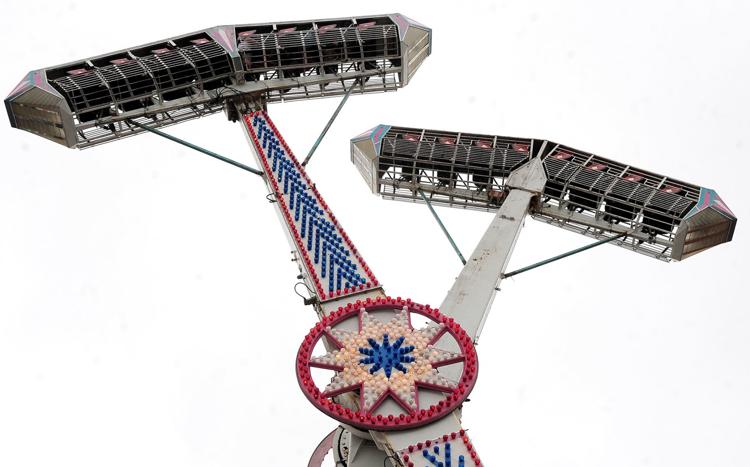 Steamboat Days 2012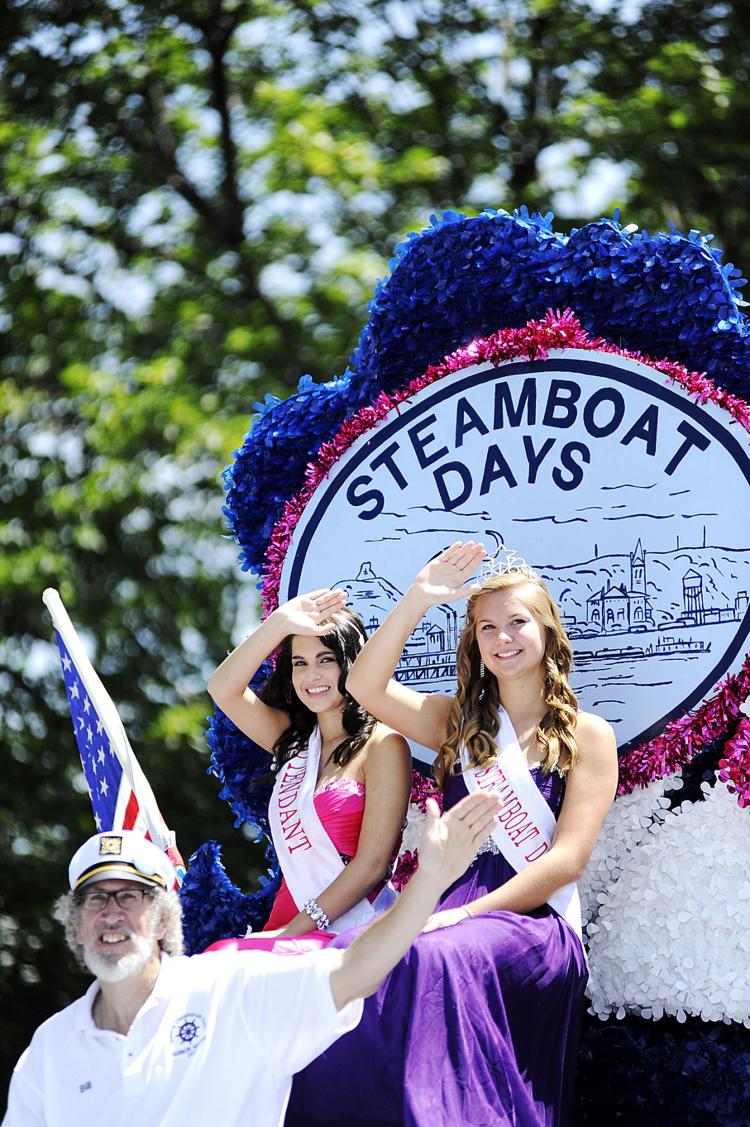 Steamboat Days 2012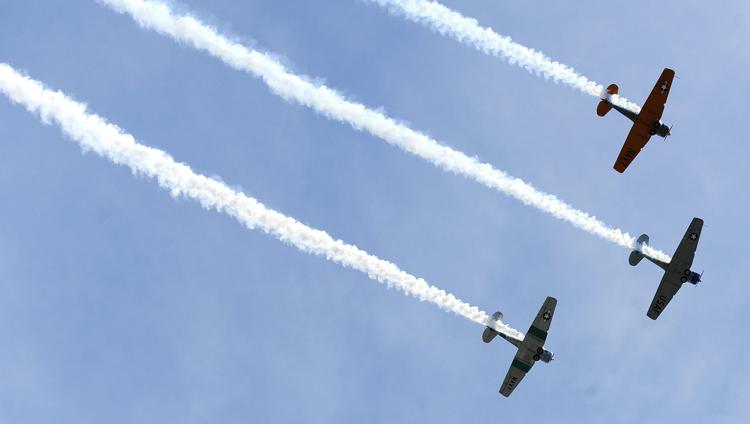 Steamboat Days 2012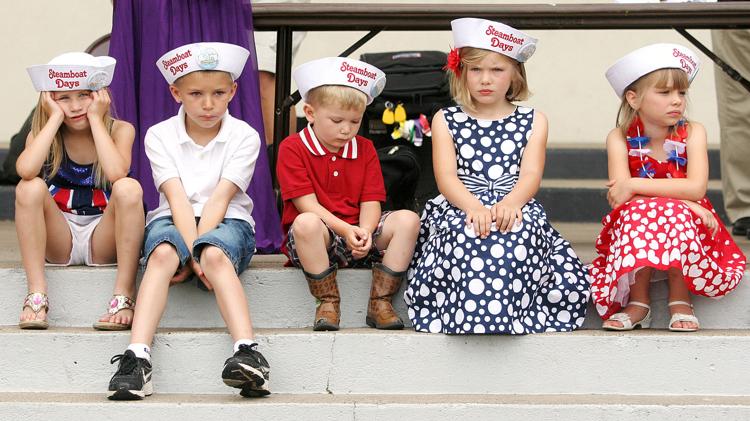 Steamboat Days 2012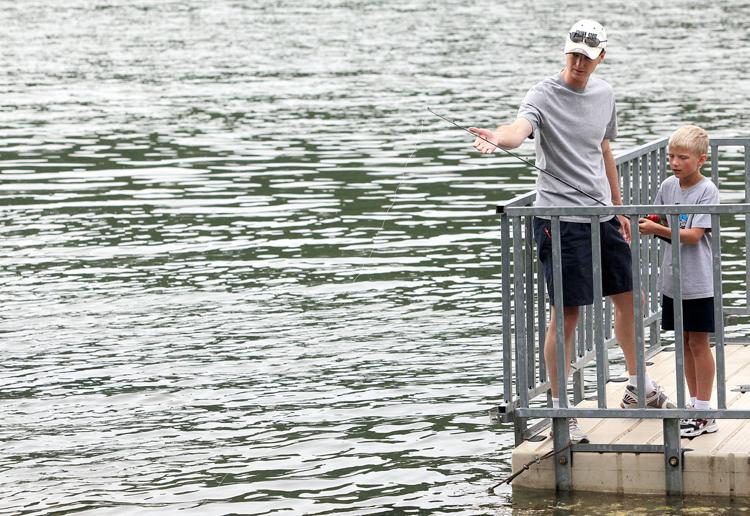 Steamboat Days 2012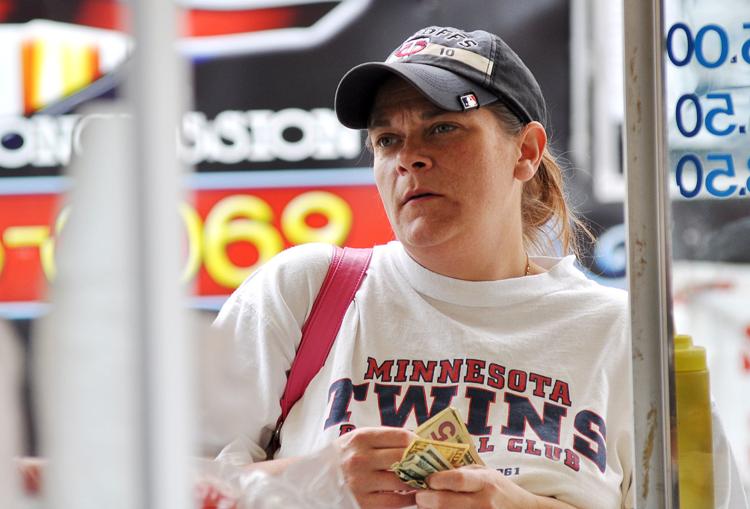 Steamboat Days 2012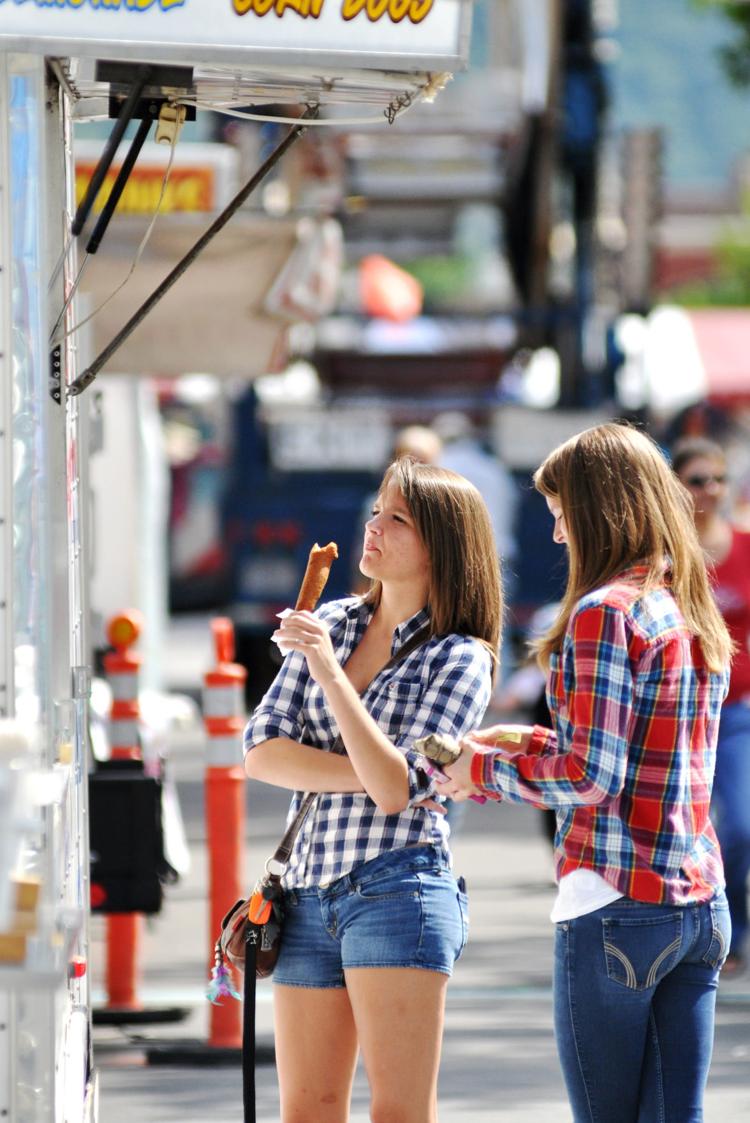 Steamboat Days 2012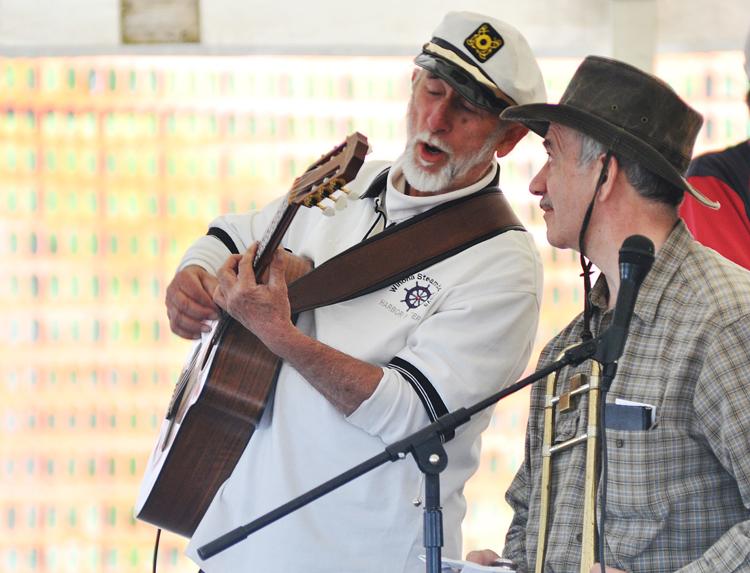 Steamboat Days 2012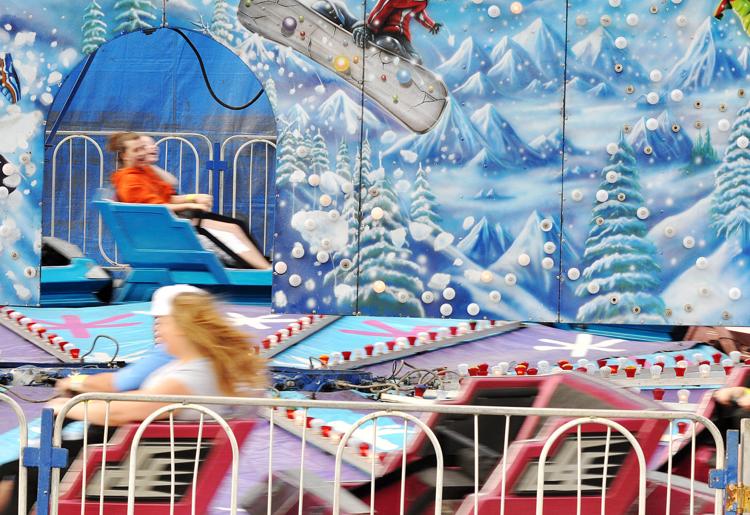 Steamboat Days 2012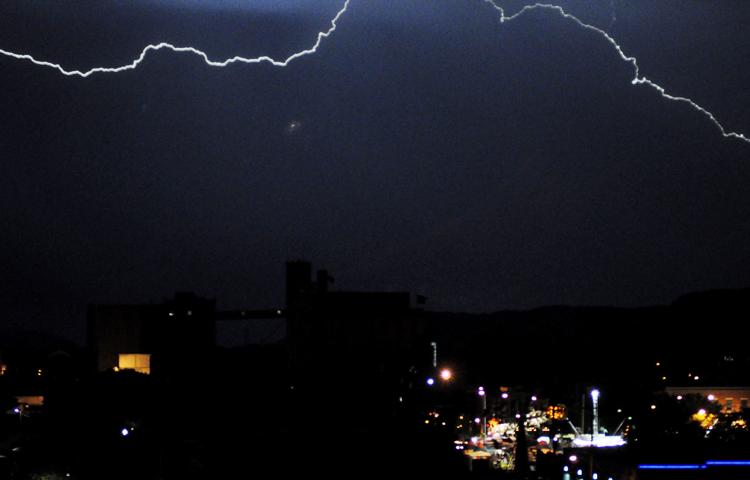 Steamboat Days 2012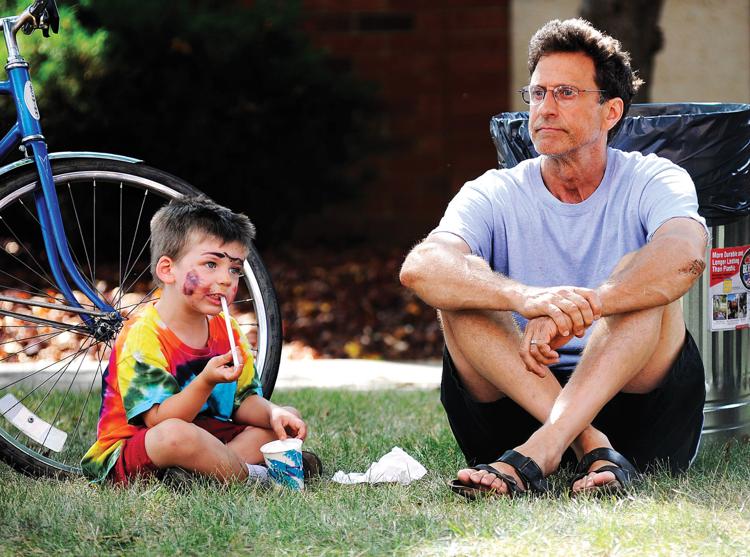 Steamboat Days 2012
Steamboat Days 2013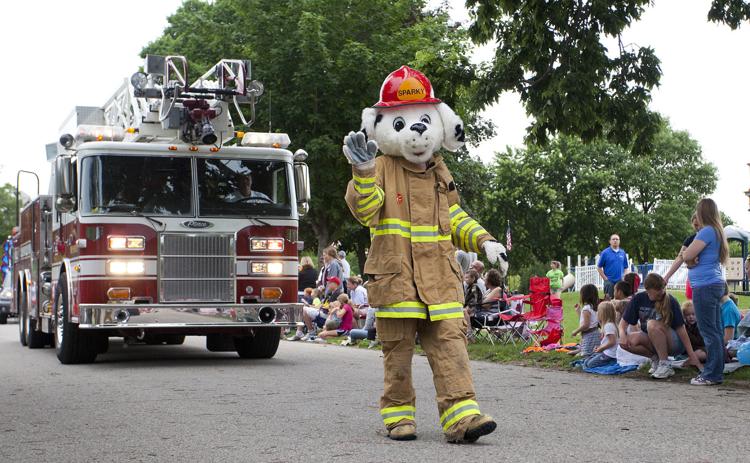 Steamboat Days 2013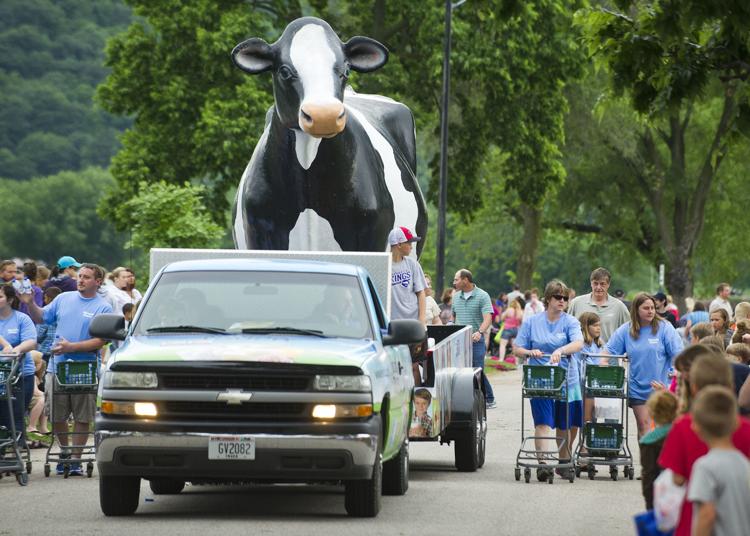 Steamboat Days 2013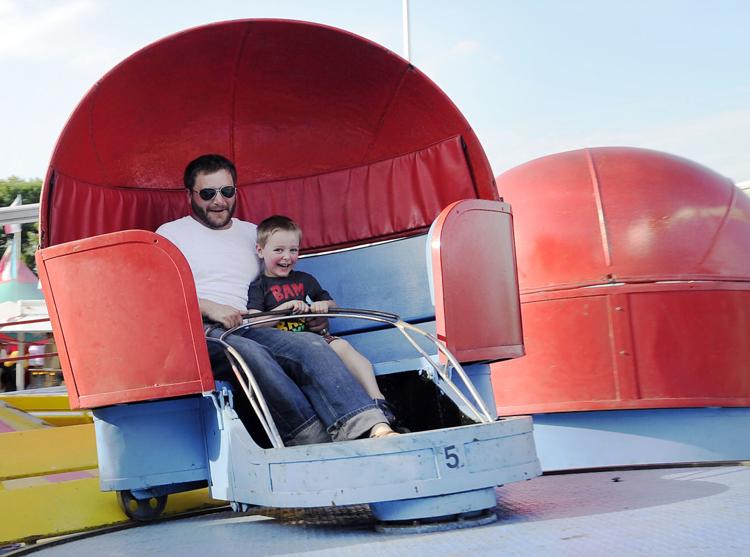 Steamboat Days 2013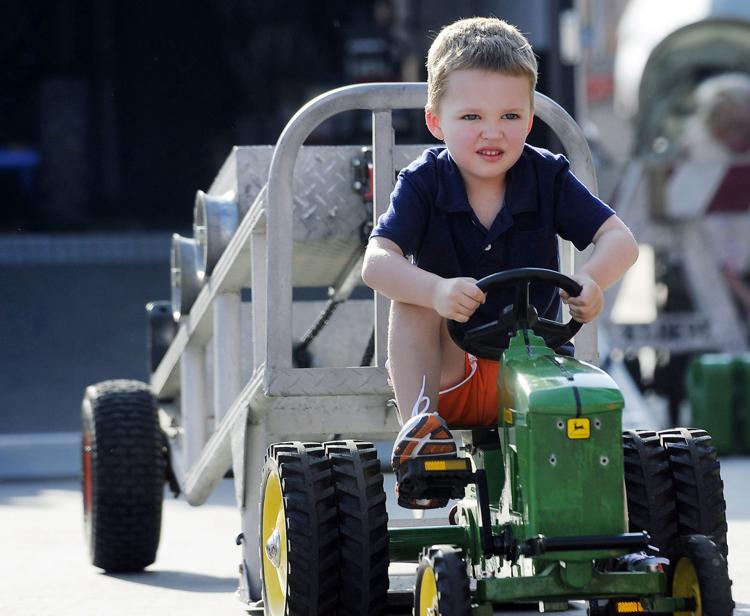 Steamboat Days 2013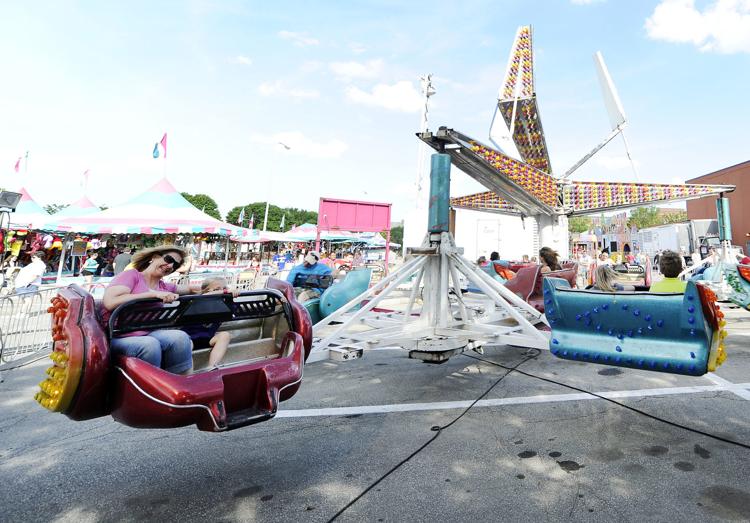 Steamboat Days 2013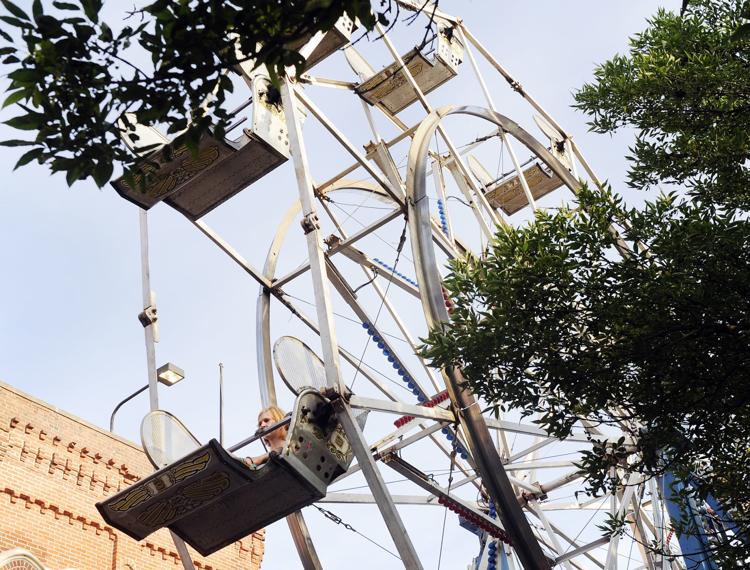 Steamboat Days 2013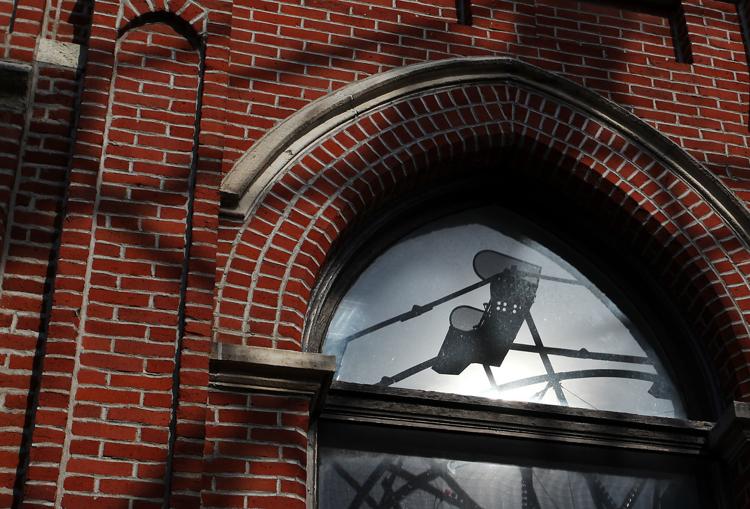 Steamboat Days 2013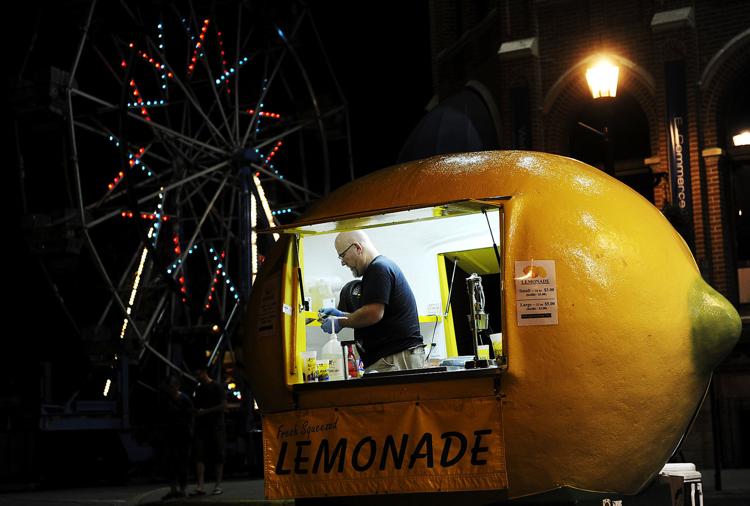 Steamboat Days 2013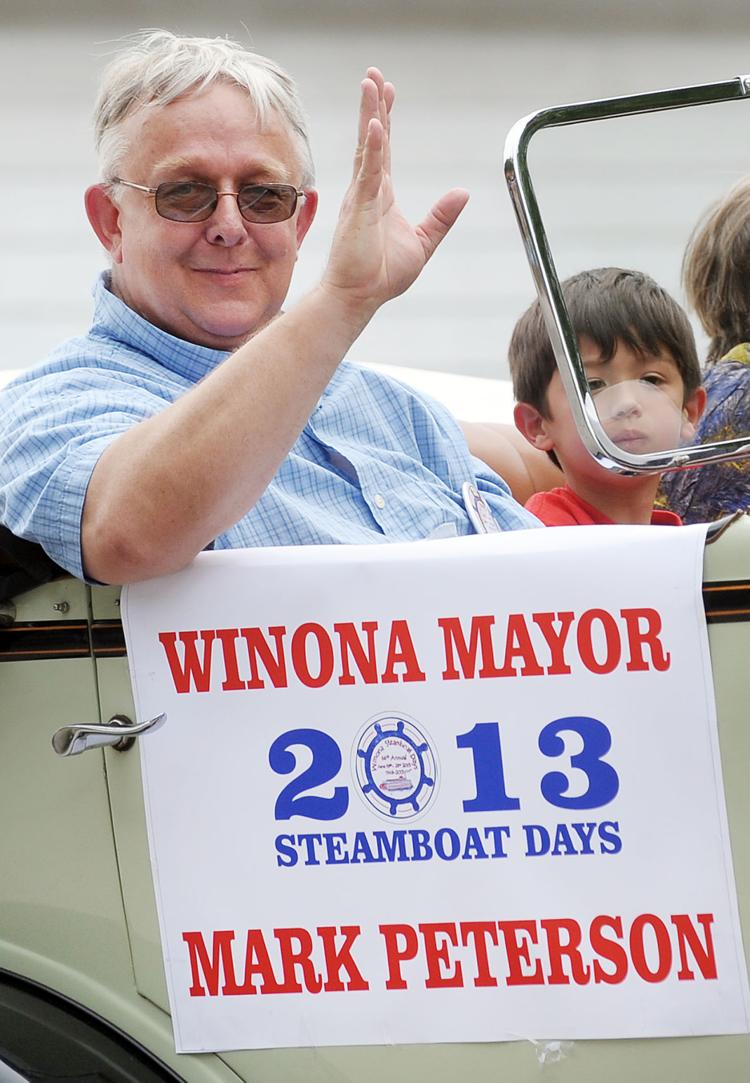 Steamboat Days 2013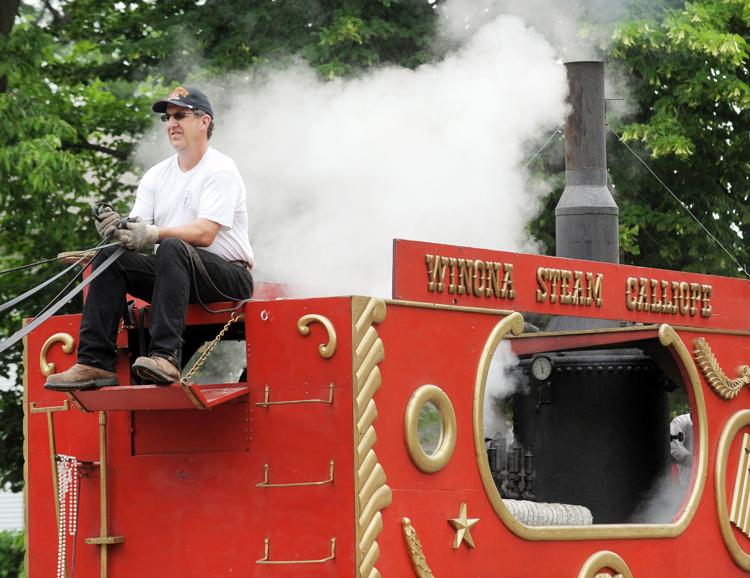 Steamboat Days 2013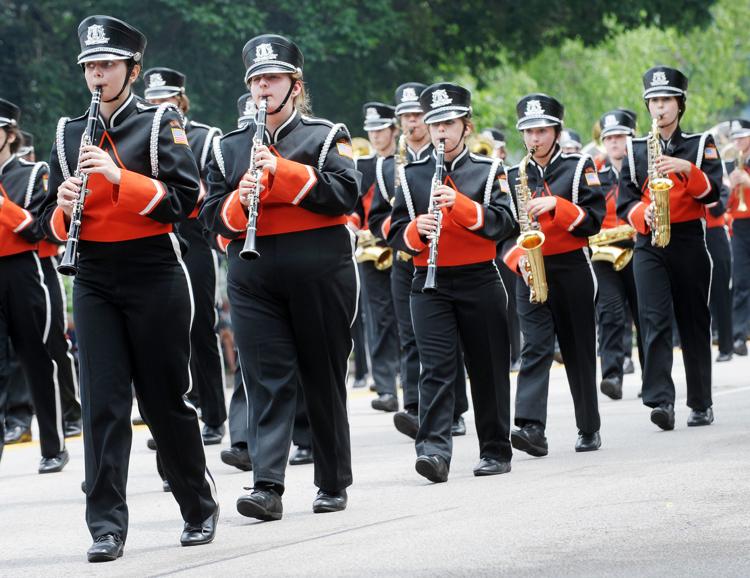 Steamboat Days 2013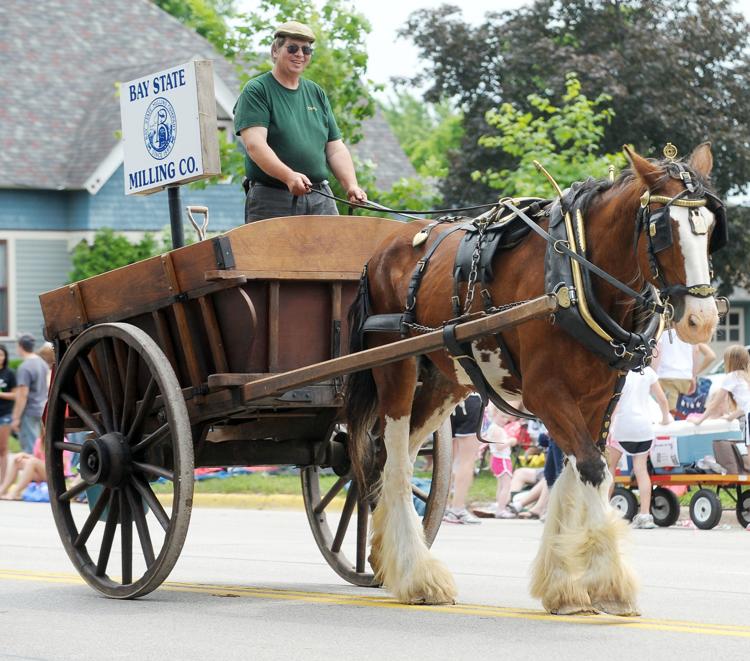 Steamboat Days 2013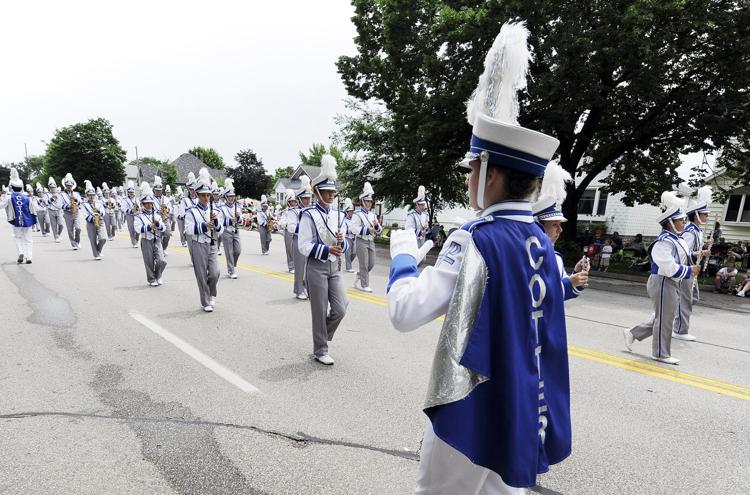 Steamboat Days 2014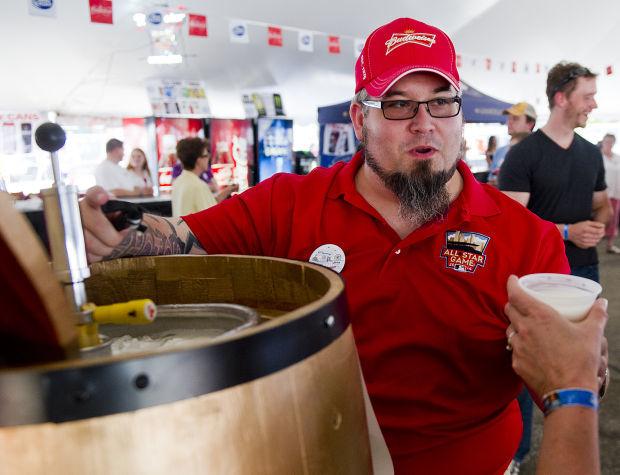 Steamboat Days 2014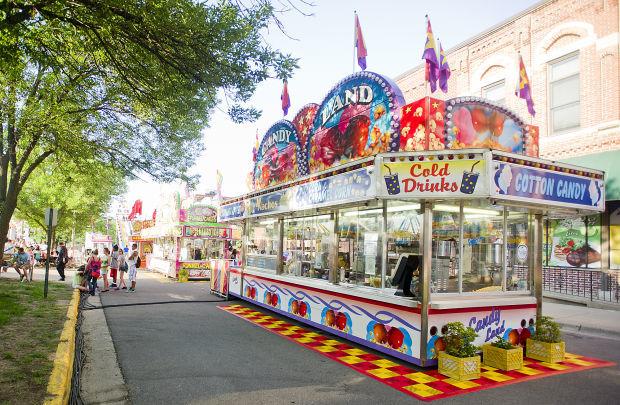 Steamboat Days 2014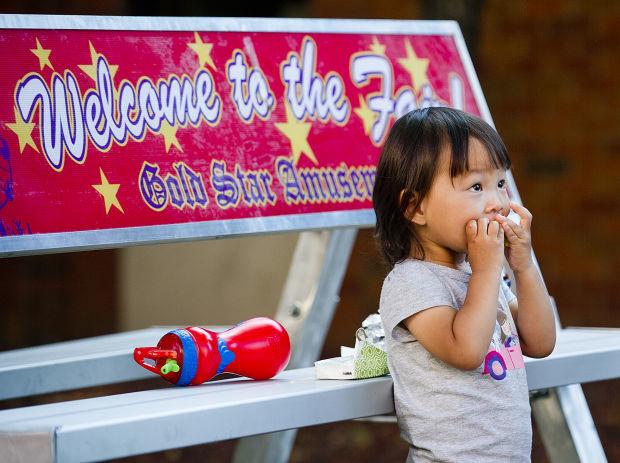 Steamboat Days 2014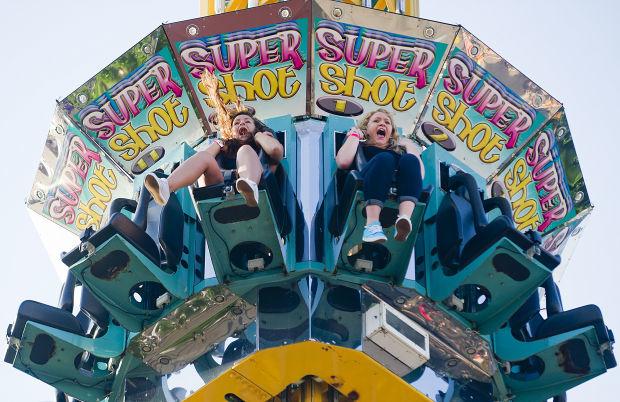 Steamboat Days 2014
Steamboat Days 2014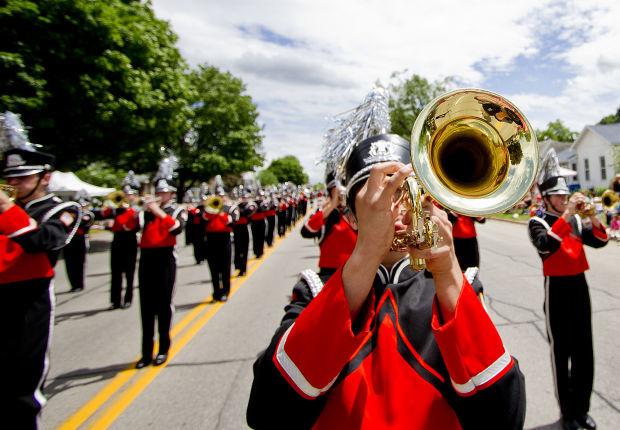 Steamboat Days 2014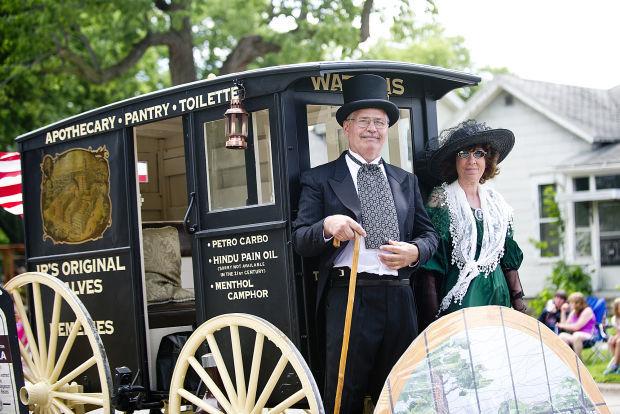 Steamboat Days 2015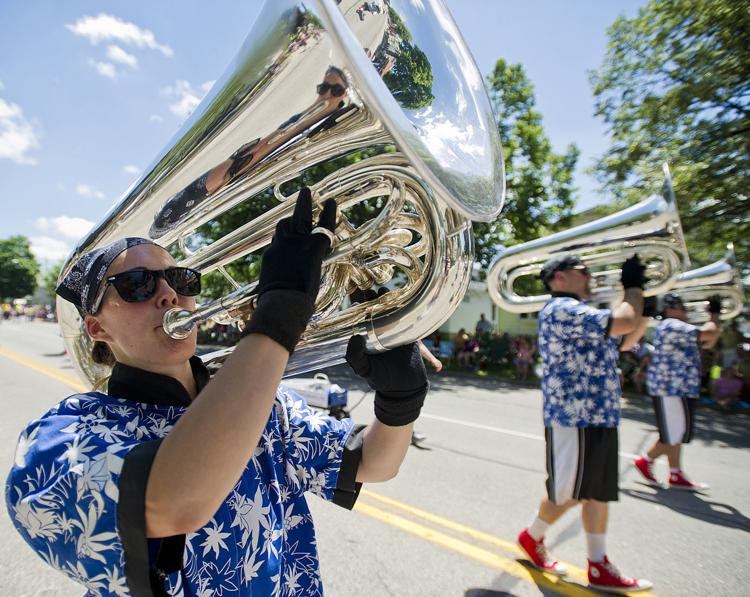 Steamboat Days 2015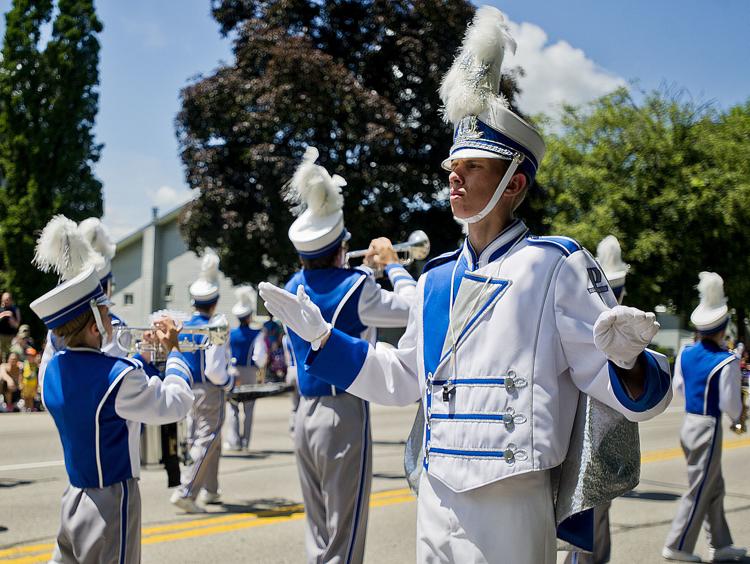 Steamboat Days 2015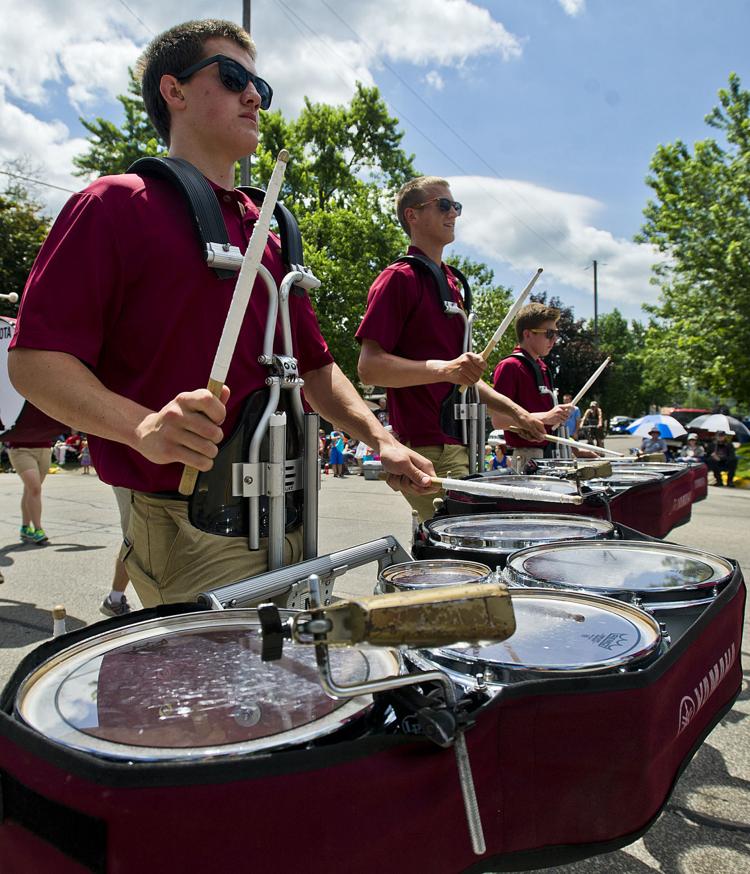 Steamboat Days 2015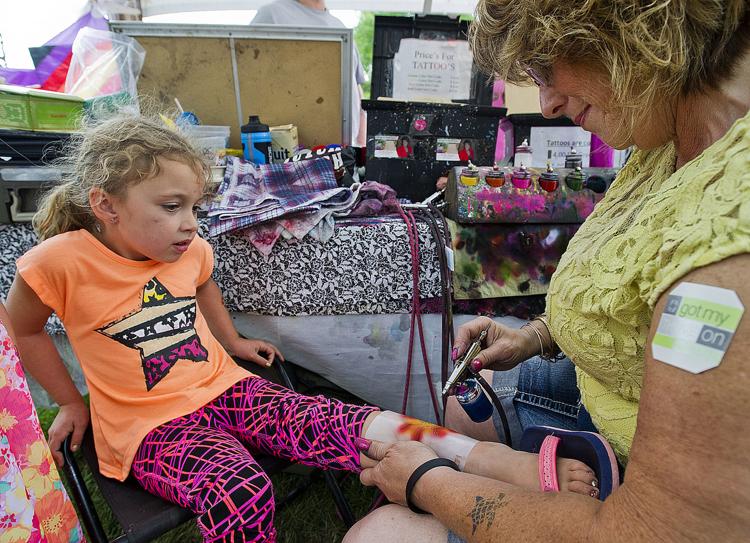 Steamboat Days 2015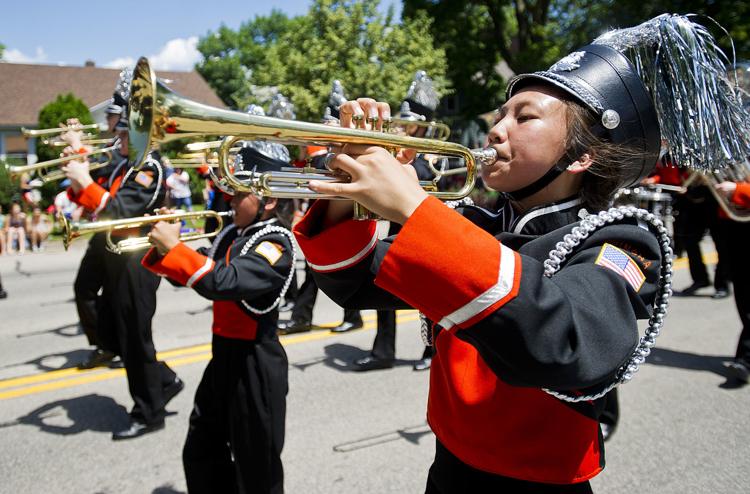 Steamboat Days 2015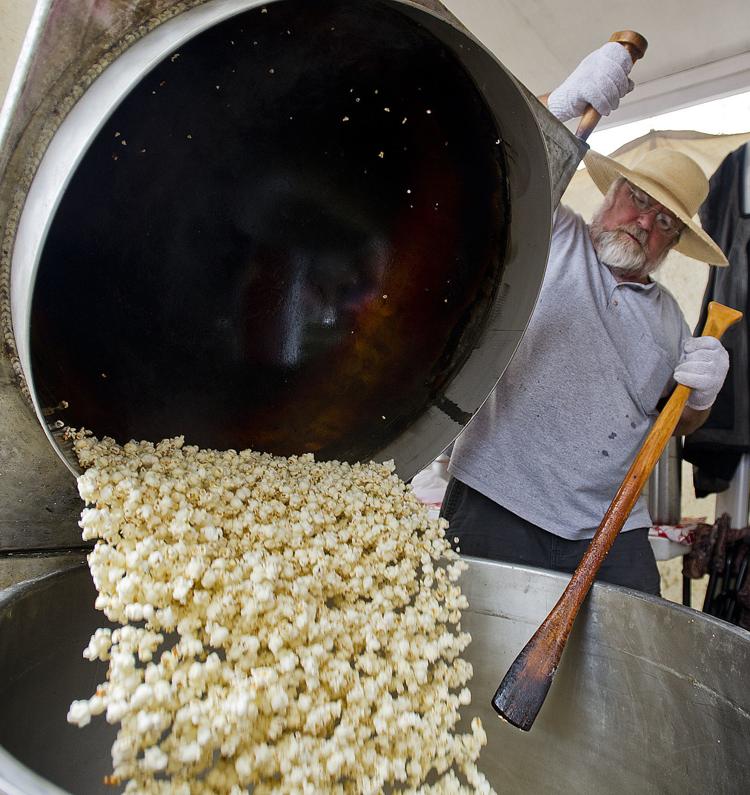 Steamboat Days 2015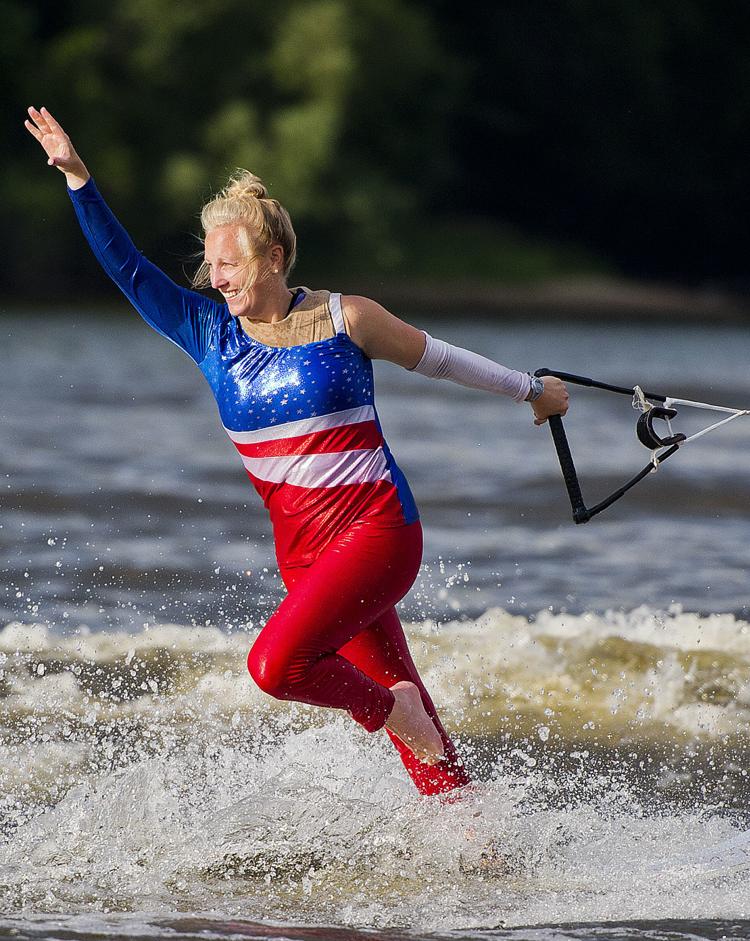 Steamboat Days 2016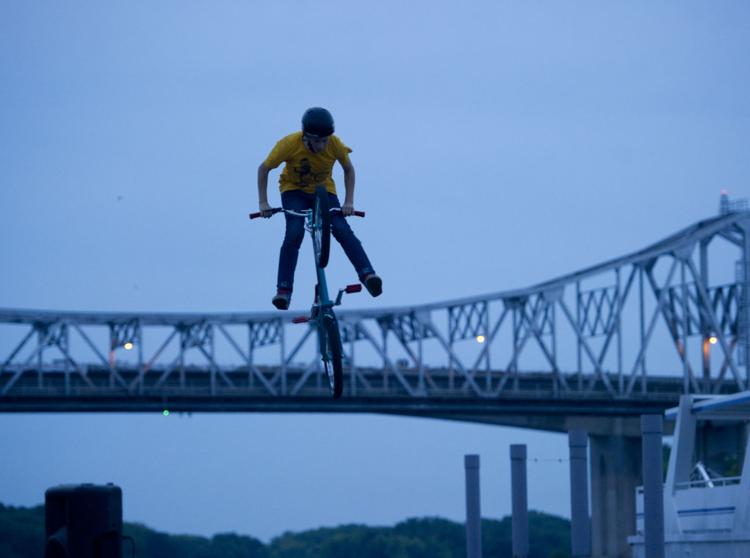 Steamboat Days 2016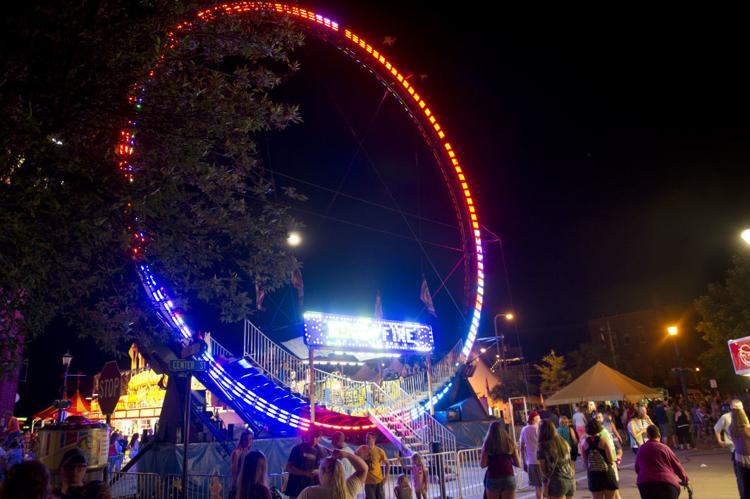 Steamboat Days 2016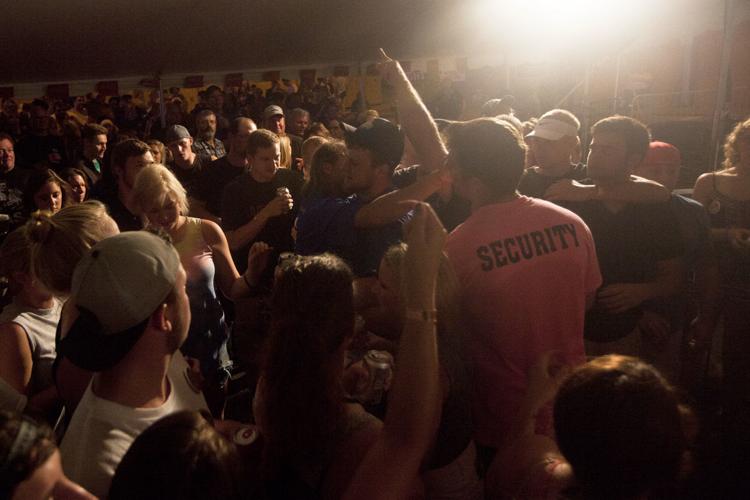 Steamboat Days 2016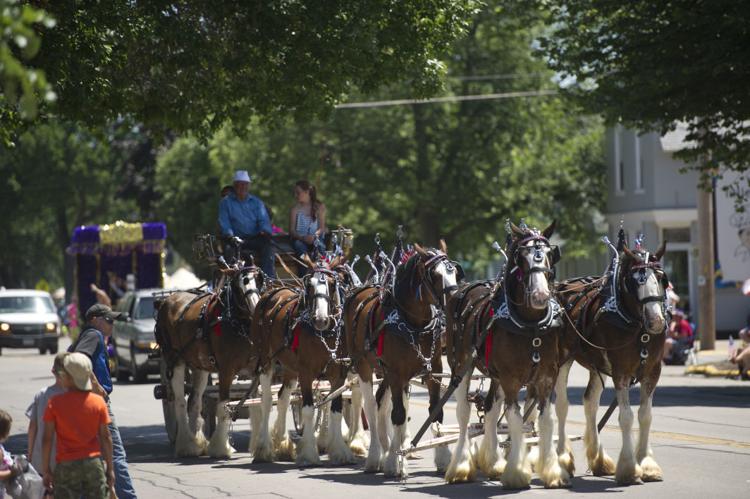 Steamboat Days 2016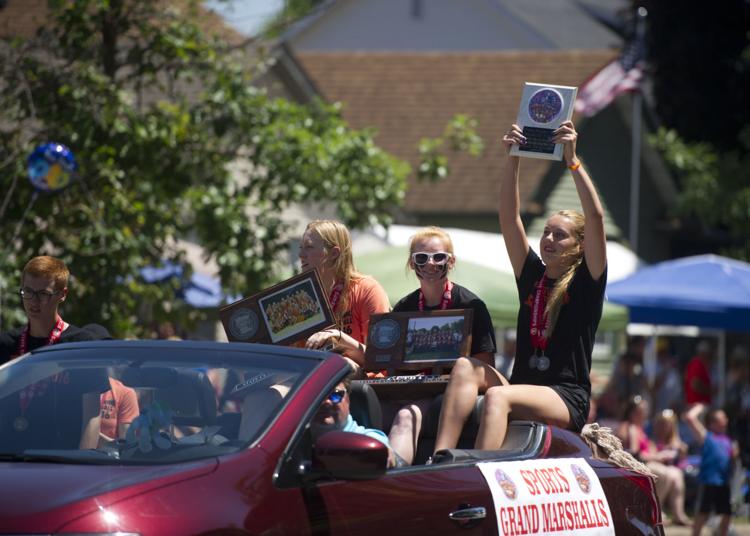 Steamboat Days 2017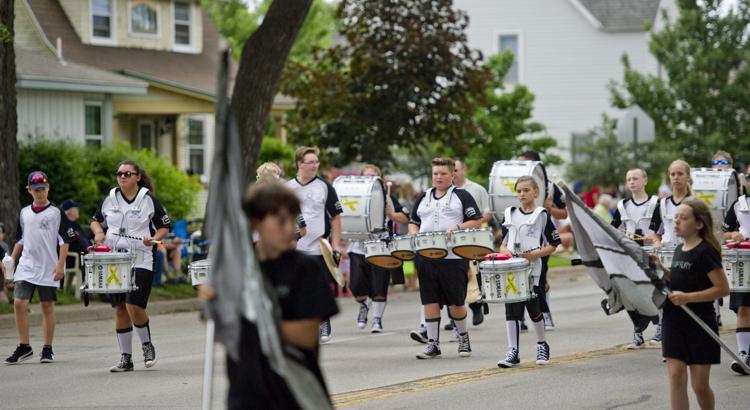 Steamboat Days 2017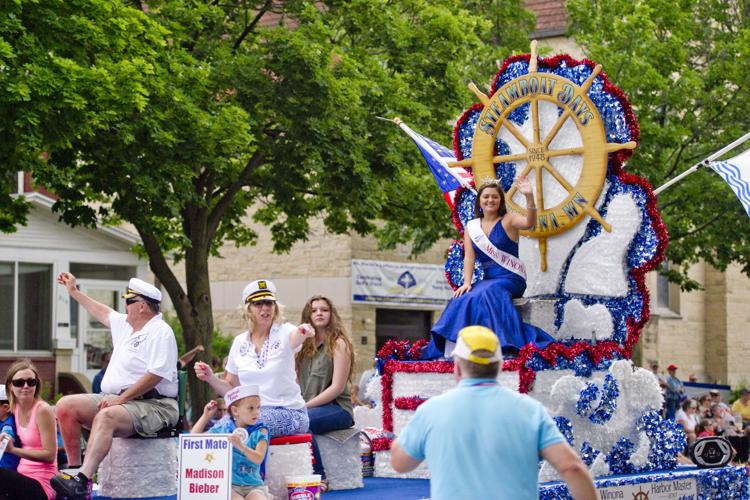 Steamboat Days 2017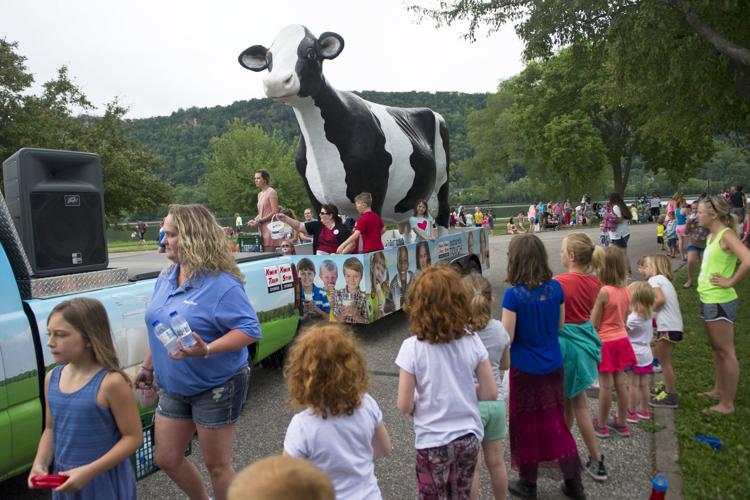 Steamboat Days 2017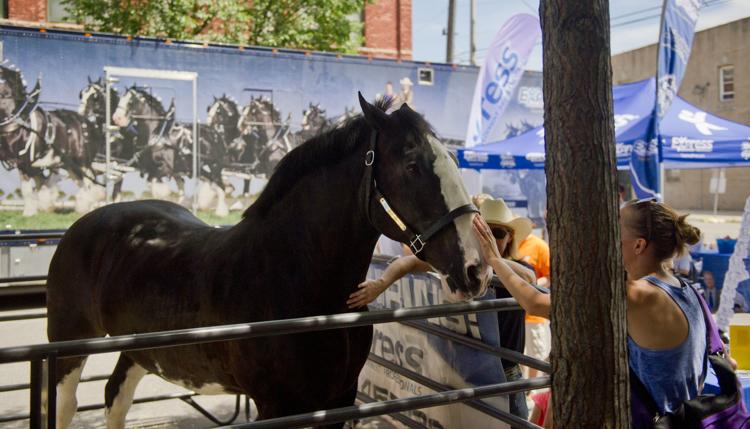 Steamboat Days 2018
Steamboat Days 2018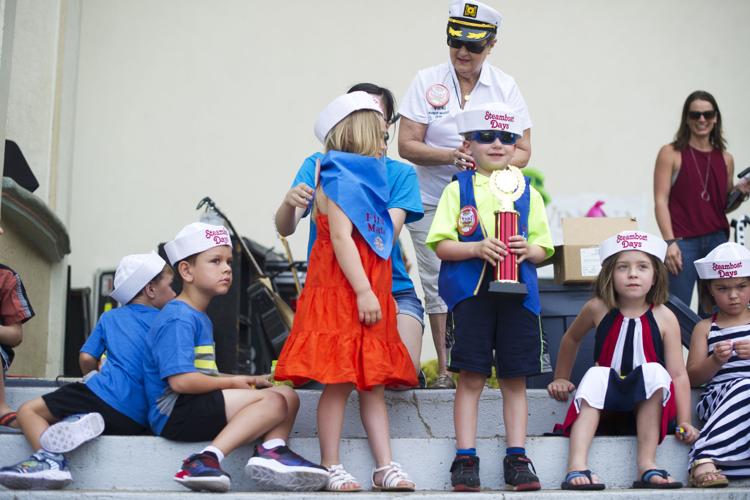 Steamboat Days 2018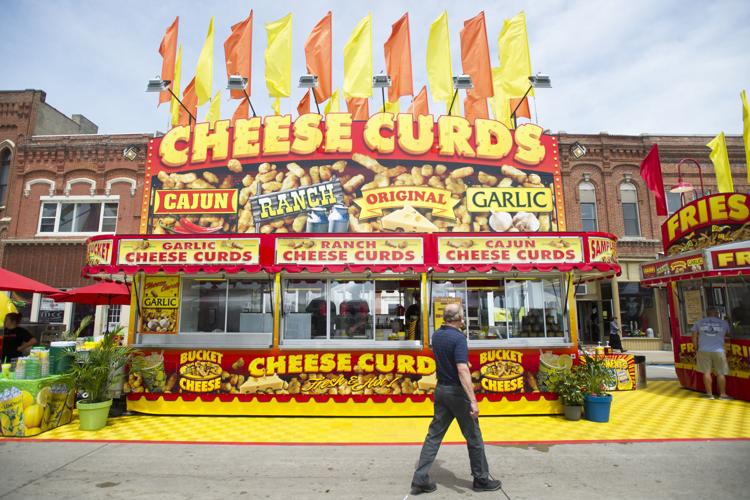 Steamboat Days 2018