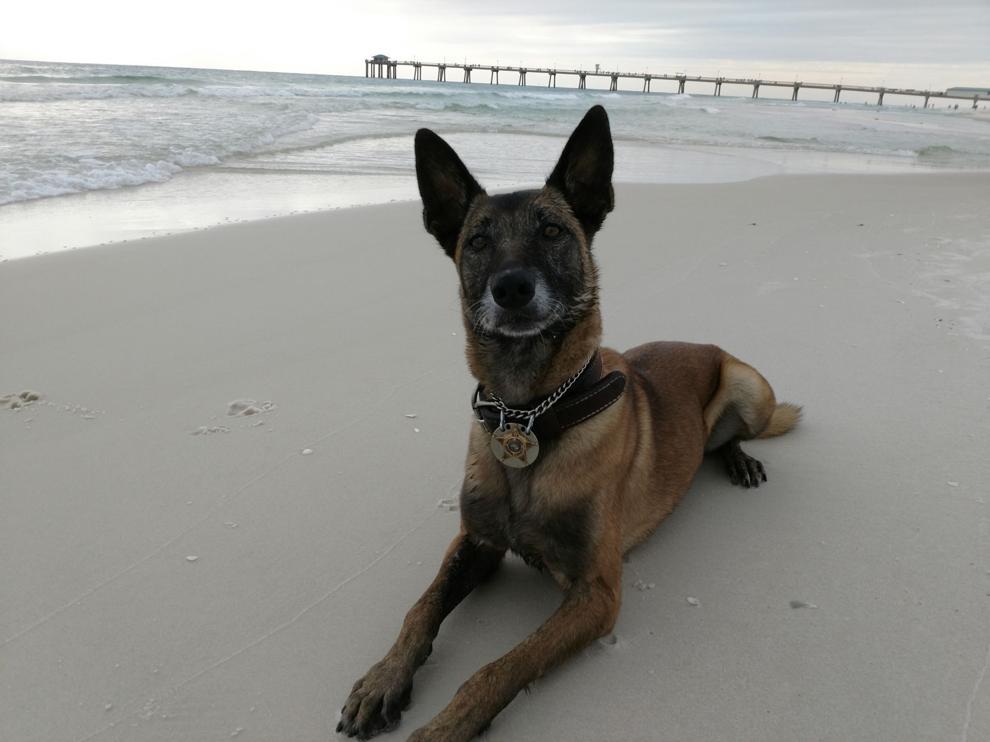 It's not uncommon, but it's certainly an impressive amount of time for a dog to hold down a position, specifically in the case of now-retired police dog Cleo.
After being certified at around a year old, Cleo has had an illustrious career serving Winona County.
Handler and Winona County deputy Adam Carlson reflected on some of her many accomplishments, cheerily laughing as he went back over the last nine years.
"She's a good little dog," Carlson said before diving into her history.
One particular incident that stood out to Carlson involved the sheriff's office assisting another agency in subzero temperatures. It was just shy of three miles long before the suspect was apprehended, Carlson said, but Cleo endured it all.
Another incident that Carlson noted was when Cleo found approximately 90 grams of methamphetamine hidden underneath the hood of a vehicle, along with a large sum of money.
Then there was another time when Cleo assisted police with locating a young girl who had gone missing in a grassy field out near Wilson Township.
"She tracked and found her," Carlson said, "and we were able to get her back to her parents."
Sometimes, Carlson admitted, there have been times where Cleo didn't need to do anything other than just be present during an incident.
"People would just come out and give up," he said. "I would say some of those are the greatest (accomplishments) out there."
Even outside of police work, Cleo has a presence that is positively magnetic.
"We always love doing our demonstrations to the kids at all the schools; they love the dog," Carlson said. "That kind of stuff we just eat right up."
With her reputation backing her up, perhaps it's no surprise that Cleo has consistently placed high during her annual certifications.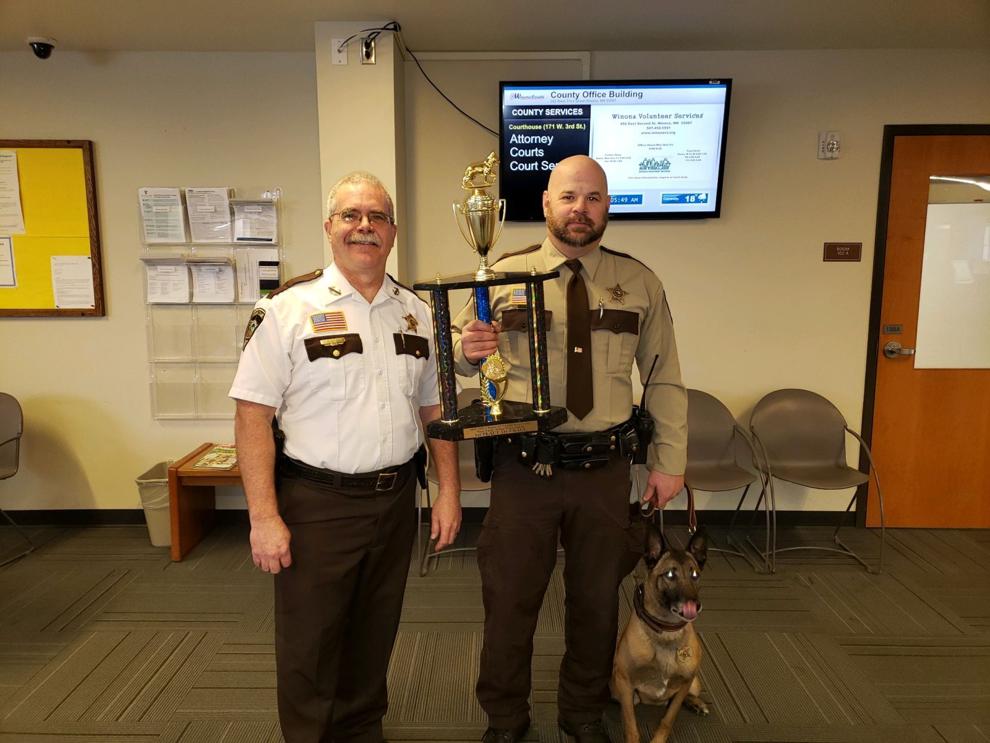 Back in early 2020, Carlson and Cleo took top honors in narcotics detection while attending the U.S. Police Canine Association in Fargo, North Dakota, after they beat out 38 other teams.
Just months before that in Nov. 2019, Carlson and Cleo, as part of a team that included officers from Houston, Austin and Douglas counties, placed first at the canine association's National Patrol Dog Certification region team competition, beating out 90 other dog teams.
But now she no longer has to concern herself with certifications and proving just how competent she is. Now, instead, she gets to relax, all the while remaining with Carlson.
"Cleo is now going to become more of just a pet — she gets to relax (and) she gets to come and sleep in the house more often," Carlson said. "When she was a working dog, we tried to keep her more in that working-dog mode, but now she gets to ride around in the side-by-side, be out in the yard more often and swim in the pool and things like that."
In case there's any concern for Cleo's health given her recent retirement, Carlson revealed that she's still very healthy but that he wanted to give her a good retirement after nine years of service.
"They can start getting injuries much easier later on in life, and they don't bounce back from that," Carlson said. "The last thing I wanted to do was have her have a life-ending injury while working when she could've been retired."
As for Cleo's successor, Doc, he has big shoes to fill, but Carlson seems confident in his abilities.
"He's full of energy and just ready to go," he said. "He's definitely a fun dog to be around."
This new partnership, however, won't replace what Cleo has done for Winona County.
"She's just been a great partner to have," Carlson said.
---