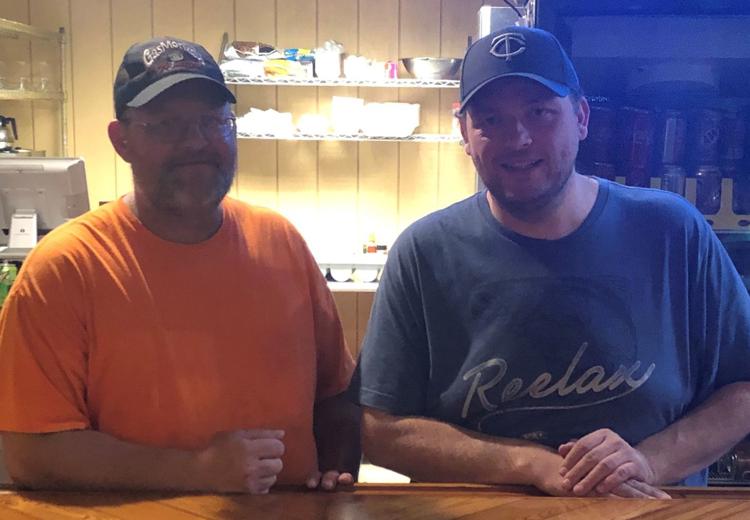 Operating the Pickwick Inn is a dream come true for Rick Pospichal and Travis Johnson, who spent years talking about one day owning their own restaurant.
After three months of remodeling and preparing the restaurant to open, Pickwick locals and visitors from the surrounding area are embracing the new community hub.
"The locals have been absolutely fantastic and supportive and have really been advocates for our success," Pospichal said, describing the community as tight-knit.
"Everybody was absolutely so excited that were opening back up," he said.
The co-owners took the time to put in new flooring, paint and decorate before the restaurant's soft opening last month. They had the goal of keeping the place cozy, while featuring a few historical artifacts, including those related to Pickwick Mill.
For the menu, customers can expect daily specials and other dishes. The co-owners said the Friday fish fry and the Saturday prime rib have been drawing "tremendous crowds."
You have free articles remaining.
"We wanted home-cooked, comfort foods," Pospichal said. The menu includes hand-battered jumbo shrimp, cheese curds and onion rings, along with many other dishes.
On Saturdays and Sundays, a breakfast menu is offered, which some initially doubted would be as much of a success as it has been, Pospichal said.
"We wanted to be unique," he said.
Even though there have been some challenges, as both Pospichal and Johnson expected, Pospichal still said he enjoys running the restaurant "95% of the time."
In the future, the co-owners "hope to continue to be able to serve the community and surrounding community," Pospichal said. They hope to also continue creating relationships.
Additionally, improving the building is a goal for them, including possibly adding a patio.
The Pickwick Inn is holding a grand opening from 4 to 10 p.m. Saturday that is set to include karaoke and door prizes, along with food and drink specials.
For more information about the Pickwick Inn, visit the inn's Facebook page. The restaurant is located at 24731 County Road 7.