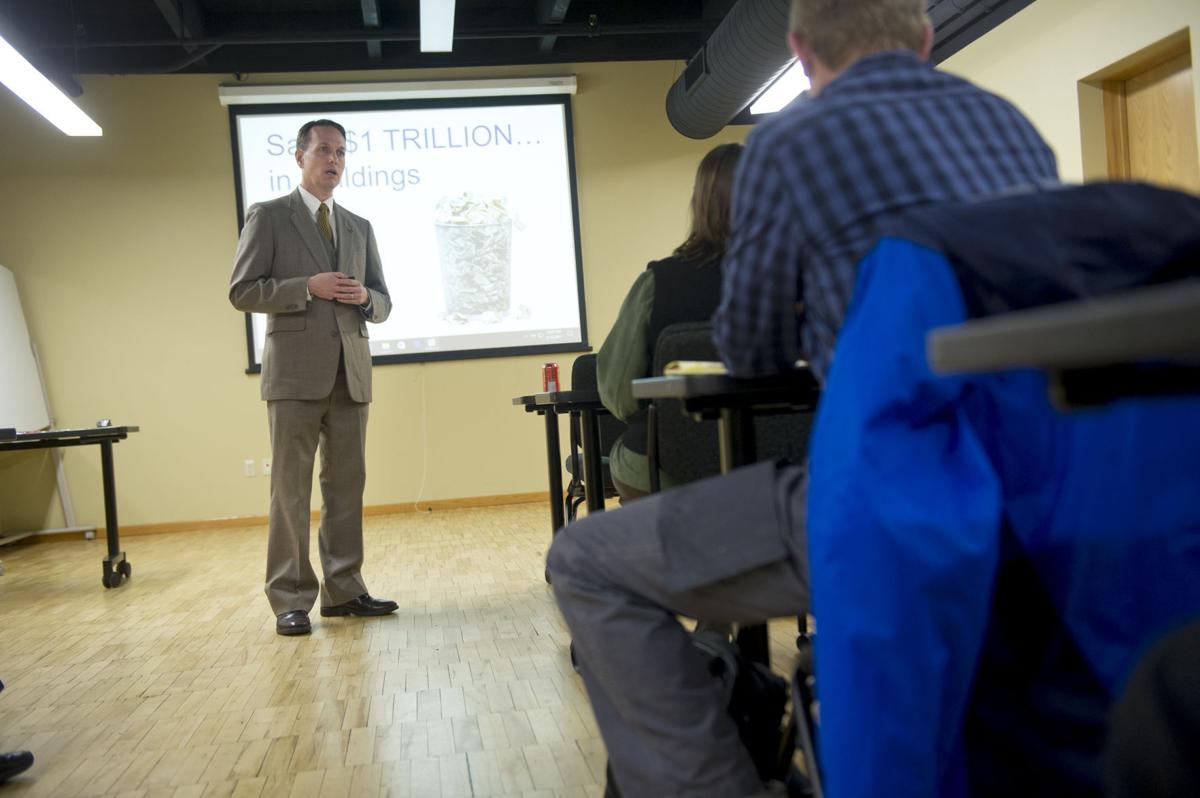 When Brian Hamernick, owner of Winona Rentals, began considering switching to clean energy, he said his accountant told him it was "a no-brainer."
Last year he had 144 solar panels put on the roof of his company's building. Though it was toward the end of the year when daylight hours are shorter, he said he's already seen the impact.
"My energy bill has dropped considerably," Hammernick said. He expects it to drop even more once summer comes around.
On Wednesday a representative from Property-Assessed Clean Energy, or PACE, gave a presentation at Winona Chamber of Commerce to small business owners in the area about PACE — a financing company, fairly new to Minnesota, that helps businesses across the state get funding for clean energy installments.
Hammernick utilized PACE financing to install the solar panels at Winona Rentals, and his company is the first to use PACE financing since the Winona County board approved an agreement to make the financing tool available to the county last summer.
Peter Lindstrom, a representative from PACE who gave the presentation on Wednesday, said PACE projects are becoming more popular because they're "cash flow positive."
"Utility bills are often a big part of a company's budget," he said. "The money they can save from renewable energy can improve their bottom line."
PACE is revenue-neutral, requires no up-front cash, and doesn't add debt to a company's balance sheet.
Chris Meyer, the southeast regional coordinator of Clean Energy Resource Teams, said the trend of transitioning to clean, sustainable energy is growing.
"The benefits are great," she said. "More and more people are noticing the great impact (sustainable energy) has."