If there's a time to give a "political outsider" a shot at one of Minnesota's two seats in the U.S. Senate, Bob Anderson says, this is it.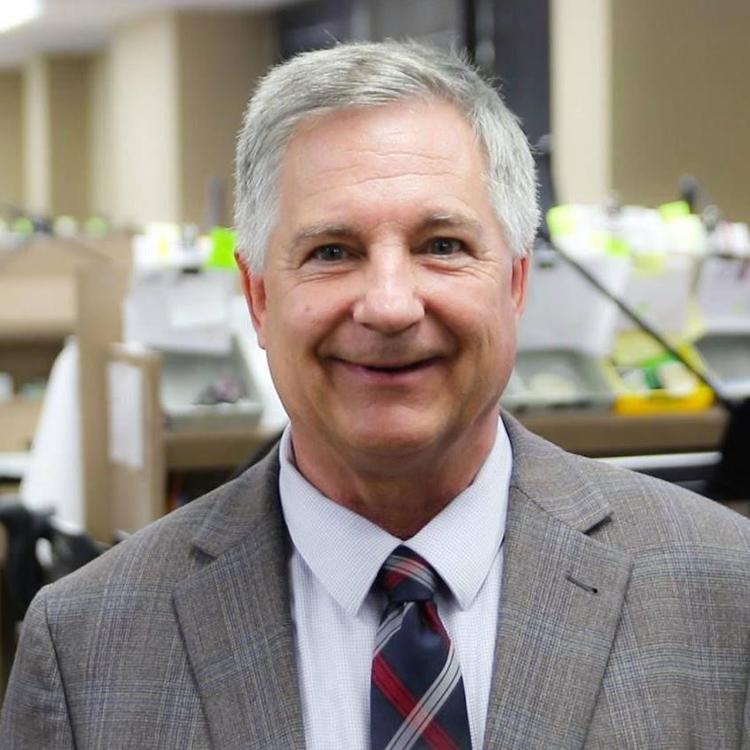 "It's not like you're putting me on the Supreme Court for a lifetime," said Anderson, who's running as a Republican in the special election to finish Al Franken's term. "I get two years to prove to the people of Minnesota that I am what I said I was going to be."
Anderson, a dental technician from Hastings who is facing state Sen. Karin Housley in the Aug. 14 primary, is hoping to follow Donald Trump's unconventional path to Washington, D.C. He's an avid supporter of the president, and points to Trump's near-victory in Minnesota as a sign that people in the Gopher State are hungry for change.
"It wasn't because of Republicans that he almost took our state," Anderson said in a visit to Winona last week. "It was because of common-sense Democrats, independents, people who are sick of the status quo. The average working class has been forgotten because the parties are too focused on keeping their power and not what really needs to get done."
The lone declared Republican candidate in the special election for former Sen. Al Franken's …
Anderson, who ran for Congress as a member of the Independence Party in 2008, is running as a Republican this time around, even though his views don't align 100 percent with the GOP platform — such as wanting to create a public option in the health care market.
He became interested in politics after a battle with clinical depression about 15 years ago.
"I was fortunate," he said. "We had good health insurance. I was able to go in and get treatment, and it made such an impact on my life."
He started volunteering at a suicide help line and hosted a cable access TV show devoted to mental health issues. He then heard about a bill in Congress that could bolster insurance for mental health, but it was never brought to a vote.
"I learned a valuable lesson," Anderson said. "These two parties were fighting for the power of the party instead of fighting for us."
So he ran as an independent against Michelle Bachman in the conservative 6th District, earning 10 percent of the vote. He ran again two years later, but life as a third-party candidate is tough — if you want to win elections, that is.
Then, a few years later, he heard Trump's speech announcing his candidacy.
"I thought 'Wow,'" Anderson said. "I've never heard a candidate speak that way. He was candid. There was no political correctness. This was different. Whether you liked him or not, this was bold."
Anderson was fully aboard the Trump train. He went to rallies in Iowa and caucused for him in Minnesota. He joined the Republican party and set his sights on running for office.
"He's crude, he's rough," Anderson said. "I understand why people don't like him. But I think people are starting to understand that he is getting things done for us."
He said he understands the concerns from farmers facing an uncertain future with Trump's proposed tariffs, but he said he has faith that the president
"They just want to know how this is going to end," Anderson said. "Some industries are caught in this fight. They like the fight, but they don't like to all of a sudden have drastic change. If they know it's spelled out that this is going to happen, and they're confident in it, it will reduce some anxiety."
Anderson pointed to Trump's negotiations with Kim Jong-un and his recent dealings with the European Union as evidence that he knows what he's doing.
"He's batting pretty good on what's happened," Anderson said.
Anderson not only talks the outsider talk, he walks the outsider walk. Not getting the attention he wanted in the Twin Cities, Anderson went on a tour of rural Minnesota.
But his traveling party didn't stay in Holiday Inns or Motel 6s.
"We put the 'camp' back in 'campaign,'" he said.
They pitched a tent at state parks around Minnesota — Buffalo River, Flandreau, Glacial Lakes to name a few. In southeastern Minnesota, they stayed at Whitewater and Forestville/Mystery Cave.
"I don't get to enjoy them too much, though," Anderson said. "We're out working. We might get back to enjoy a campfire."
He's telling anyone who'll listen why he's running and what he believes in. If elected, he won't take a pension. He'll limit himself to two terms — including the two years left on Franken's seat. And he won't accept health insurance that isn't offered to the general public.
"I'm going to serve," he said. "I'm not going for a career."