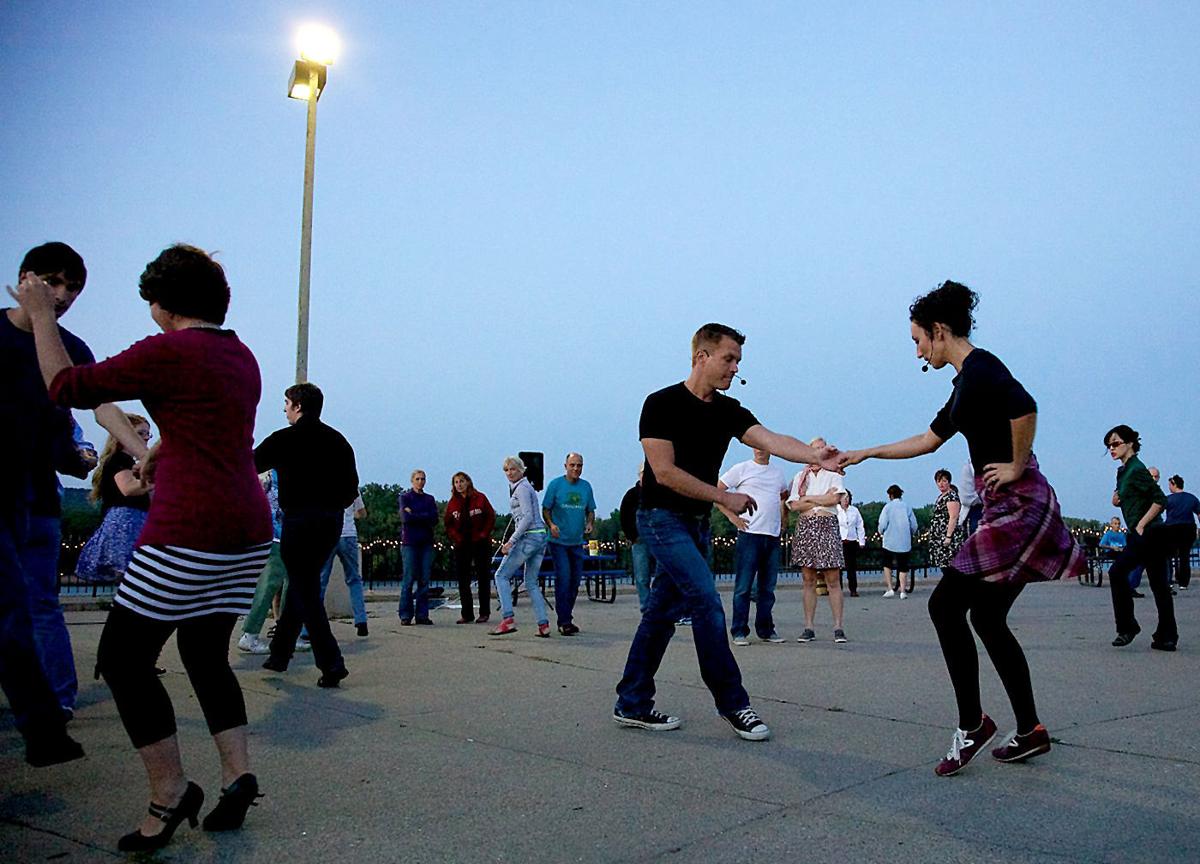 Fresh air. Music. Hips moving to the groove.
The summer may be near its end, but there's at least one more chance to turn up the heat. The free outdoor event Latin At The Levee will be sweeping through town Sept. 10 with a cha cha groove that's sure to put a little rumba in your step.
And if you're not an experienced dancer or maybe are a little shy, no worries, River City Ballroom Dancer instructors Molly and Stan Breitlow will be showing participants — both singles and couples — how to do the steps with a free lesson before an open dance, which will be followed by a time to socialize.
"No dance experience is needed," Molly said.
Last year Molly and Stan — who work with Winona Park and Rec to host the event — were pleasantly surprised to have a turnout of close to 100 participants.
"Last year was fantastic as far as attendance goes," Molly said. "They were just so excited that there was an outdoor event that they could go to the river for."
There are more chances for dance events throughout the year. The River City Ballroom Dancers season is just beginning and will host its first indoor dance at the Winona Athletic Club in October. Each month a dance is hosted with a few lessons beforehand. In-depth dance lessons are also available through Community Ed starting in October.