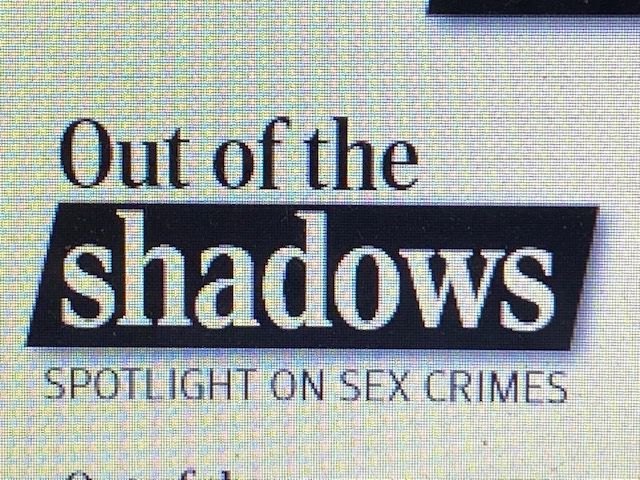 Law enforcement officials in Winona County have expressed satisfaction with how the county tracks and prosecutes those convicted of predatory offenses.
According to a report by ASecureLife in 2019, Minnesota has 331 sex offenders per 100,000 residents.
While a specific number for the county wasn't given, according to the Winona Police Department, there are roughly 125 individuals in the city alone who are registered as predatory offenders.
A problem with criminal sexual conduct cases all over — including in Winona County — is that more tend to occur than are reported, and pressure is subsequently placed on law enforcement agencies to recognize cases with little to no evidence.
Training in Winona County
In an effort to help law enforcement agencies in the county, the Winona County Attorney's Office coordinates training for police officers in criminal sexual conduct cases.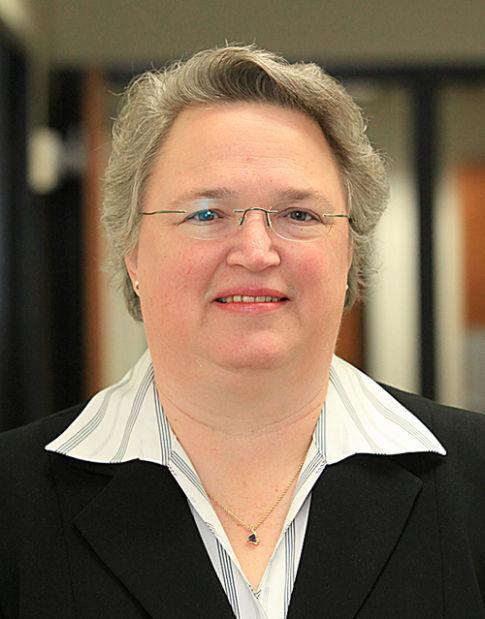 "We're making sure people throughout the system have training on trauma-informed investigations," Winona County Attorney Karin Sonneman said. "We also have a sexual assault interagency council that our office has led."
Assistant County Attorney Christina Galewski is part of that council and works to develop a sexual assault investigation and prosecution protocol. Involved in the council are law enforcement agencies, hospitals and even universities.
"We work on how we can provide a collaboration in responding to these types of offenses," Galewski said. "Criminal prosecution is really one form of a response, but victims really need a much broader response, so it also includes advocacy agencies and all the types of groups that could provide services and support to victims."
Galewski said that, depending on the type of offense, some reports are mandatory while others are centered on whether the victim even wants to file a report.
"It's really looking how we can work together, how we can use all of our resources to provide that support and to make stronger cases when they are referred to our office," Galewski said.
Keeping tabs on predatory offenders
Bridget Klinger, Winona Police Department's community liaison officer, said that the department keeps a list of predatory offenders.

On the thoroughness of the list, Klinger said the offender's level is attached to it.
"Once they're convicted, they're assigned a level once they serve time," Klinger explained. "If they have not gone through the department of corrections — as far as being sent to prison — they're not assigned a level."
Klinger added that anyone who is given probation is not assigned a level since they did not serve a prison sentence, and that anything below a level 3 is considered private data.
Level 3 offenders, Klinger said, are those who the community is notified about.
The Minnesota Bureau of Criminal of Apprehension, which has an even more comprehensive record of an offender, also will notify a community's police department if a predatory offender moves into the community.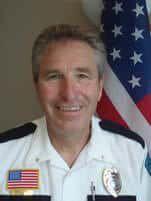 Ken Frank, chief of the St Charles Police Department, said his department does annual check-ups on predatory offenders.
"That covers that they are still driving the same vehicle, working in the same place, address is the same, phone number is the same, and then we update our photograph of the offender," Frank said.
If an offender is homeless, then they are required to check in once a week with the police.
Non-compliance is not a foreign issue with predatory offenders, Frank acknowledged.
With a community like St Charles, Frank said he's noticed that many of the non-compliant offenders his department deals with are those who have just moved into the community and aren't forthcoming with law enforcement.
Regardless of where a non-compliant offender is from, they are handled the same way.
"If we do get somebody who is non-compliant, we request from the Minnesota BCA their requirements that they have as far as registering, then we do a report on what the issue is and then forward that report — recommendation for charges — to the county attorney," Frank said.
If an offender does not update their registry, Klinger said, it is a felony offense.
Tracking suspected offenders
In certain instances, if an offender has no record, departments like St Charles will reach out to other law enforcement agencies, notify them of their suspicions and ask if they have a record of the individual in their community.
Tracking first-time offenders is not a very difficult process, Frank admitted, owing in large part to the system that the state and county already have in place.
"There's some very good assets within the county here — the sheriff's office, Minnesota BCA, Rochester Police Department (and) Olmsted County," Frank said. "It's something they're on top of and we have very good communication as to if there's any kind of sting operation or a suspected individual."
Interestingly, Frank said that many of the offenders his department usually deal with have records prior to their predatory offense.
Reviewing pending cases
Criminal sexual conduct cases are prosecuted when the Winona County Attorney's Office gets a referral from law enforcement within the county.
As for what exactly the county attorney's office does when it receives a referral, Galewski said a thorough review of all the evidence is done—which includes seeing if there is a need for any follow-up with the victim, as well as what potential issues might be.
Galewski added that the state has the highest burden in the court of law in order to take a case forward, which is to prove an accusation beyond a reasonable doubt.
Galewski said she wishes more people could understand the trauma-informed issues in criminal sexual conduct cases.
"When I'm evaluating a case, I really need to look at how the jury is going to view this, how they're going to interpret it and how they are going to apply what we're presenting to the law that they have to follow," Galewski said.
"I think that it's very common if you just ask someone their opinion of sexual assault, they'll say that they're against it, but what kind of conduct really falls into sexual assault?" Galewski asked. "Once they start applying it to a specific case, a specific set of facts, are they willing to find someone guilty for sexual assault? What are the biases that the general public still holds that really does hamper our criminal justice system in responding to these types of cases?"
Often times, a victim and suspect in a criminal sexual conduct case share a close relationship, and this can lead to the victim not wanting to report it for fear of scrutiny from those within their inner circle.
"Sometimes it's because they're in the same family and they don't want to disrupt the family dynamic or hurt someone else who might be involved," Galewski said. "Sometimes, maybe a victim did make some poor choices ... so they're worried how that will be viewed. There are just an array of dynamics that contribute to that."
Touching once more on more cases occurring than actually being reported, Galewski said it all comes to evidence:
"It depends on the evidence that is brought forward, which comes to our office and then we review it. Not every referral is charged because we have to meet our reasonable expectation of meeting our burden of proof. But when we can move forward, then we do move forward."
Minnesota law
When it comes to releasing predatory offenders, Minnesota stiffened its laws more than 20 years ago after the murder of 19-year-old Katie Elizabeth Poirer by Donald Albin Blom.
Prior to Poirer's murder, Blom had been a convicted predatory offender and was reported to engage in antisocial behavior if he was not closely monitored following his release from prison.
"From time to time, there are those cases that shake the consciousness of people and bring calls to action," Sonneman said. "In Minnesota, we have our laws to follow in terms of what charges we can bring under the criminal sexual conduct statute."
Sonneman said the Winona County Attorney's Office and other law enforcement agencies in the county have a different set of standards when it comes to criminal sexual conduct cases:
"Investigators can bring us a referral — and they may have probable cause to bring that — and we may have probable cause to charge something, but we really have to have more than just simply probable cause; we have to have a reasonable certainty that we can prove a case beyond a reasonable doubt."
"The public doesn't always understand the nuances and the complexities of what we can bring to charge and what can ultimately be successful," Sonneman added. "And then we have the gauntlet of the jury and they make the decision as to whether the state has met its burden of proof."
In Minnesota, predatory offenders do not have residency requirements, which means that they are not forbidden from living within a certain distance of a school or a daycare. "We have to follow what the state puts out for them," Klinger said, adding that a predatory offender's probation may state that they can't live within a certain distance of a population of children, but that's separate from their conviction.
COVID-19 driving concerns
In 2020, there's a fear that additional assaults will take place due to many people sheltering in place. However, as far as the county attorney's office is aware, they have no evidence to investigate whether someone might be committing a crime.
"Anecdotally and nationally, we've seen articles about the increase in domestic violence — I'm not sure about criminal sexual conduct or sexual assaults," Sonneman said. "I don't have the figures for our office as far as whether or not we've seen an increase, but we certainly haven't seen a decrease in the numbers of cases we've had."
Sonneman said COVID-19 has created additional stresses in people's lives and that the fear of an increase in criminal sexual conduct cases is one of them.
This doesn't mean the county is letting up on how they handle these cases, however.
"We haven't let up our prosecution and keeping people in jail who I'll say need to be in jail — those would be sexual offenders or people who assault other people," Sonneman said.
Galewski, like Sonneman, said she isn't sure if there is an increase in criminal sexual conduct cases due to the pandemic, but did acknowledge that people have more limited contact now — which is something the attorney's office's sexual assault interagency council tries to work on.
"What are the different avenues someone might be reporting and how are we responding?" Galewski asked. "Minnesota has changed their law so that any law enforcement agency that receives a report of a sexual assault needs to initiate an investigation and take that initial report, even if it's not in the jurisdiction where it occurred."
Speculation is a key theme regarding the question; attorney and law enforcement alike haven't ruled out the possibility of a rise in predatory offenses, but that's where it ends.
"There's more secrecy and people aren't out in public. Children have nobody to turn to to give the notice that something is going on," Klinger said. "It's a definite concern, but what we don't know we can't investigate."
"That puts us in a hard spot," Klinger added. "There's a lot more domestic stuff that is going on, as well, that may or may not be reported, so the pandemic is causing a lot of issues for a lot of people."
The same can be said for St Charles.
Frank said while there have been concerns of an increase in predatory offenses, they have been unfounded.
When do offenses spike?
Typically, as the holidays approach, law enforcement agencies say they see an increase in domestic assaults, but not criminal sexual conduct. For the Winona County Attorney's Office, predatory offenses are scattered throughout the year.
"What I've heard in the past, with the start of university semesters, sometimes that will bring an increase in the report of sexual assaults with the increase of students in the community," Galewski said.
As an aside, Sonneman added the attorney's office is part of Winona State's gender-based violence initiative.
"We've been part of that for several years now,' Sonneman said. "It really dives into prevention and addressing the protocol for dealing with sexual and domestic assaults involving students."
Is enough being done?
Is the system working? That's a hard question to answer.
Frank says he and his department simply investigate and present facts to the county, and as a result he does not feel comfortable with judging the system that's in place.
That being said, he did offer high praise for how far law enforcement has come in regards to its handling of predatory offenders.
"I'm not critical at all of the system. I think we've come a long way in the last 10 to 15 years," Frank said. "I'm pretty happy with it."
Klinger, on the other hand, was comfortable acknowledging an inevitable need for improvement, citing that a recent rise in call volume has made it more difficult to keep track of some offenders.
For right now, though, Klinger said things have been holding steady.