Nitrate contamination in Minnesota's drinking water is worse than originally believed and is reported to be getting worse, according to a new study by Environmental Working Group.
In January, the group reported that more than 500,000 Minnesotans — including some Winona County residents — were drinking water with high levels of nitrate, which is a chemical component of manure, is used in fertilizer and can cause cancer, among other health ailments.
Nitrate contamination happens when fertilizer mixes with water supplies.
The group's previous study found that 95 communities that pulled their drinking water from groundwater reported high levels of nitrate at least once during a 10-year period.
This new study by Anne Weir Schechinger, a senior analyst of economics at Environmental Working Group, focuses on communities that pull from surface water or groundwater and tracked nitrate trends during a larger span between 1995 and 2018.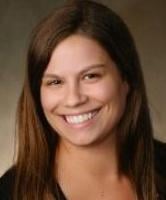 Within this 24-year span, tests concluded that nitrate was detected in 115 Minnesota community water systems that served more than 500,000 people. According to the report, during this period, nitrate levels rose almost two-thirds in many of those systems, affecting 63% of the communities of interest.
This means 218,000 Minnesotans are drinking water with increasing levels of nitrate — and have been for some time — with many of them in the central, southwest and southeast parts of the state, including Winona County.
The study says that nitrate is naturally occurring in soil, but levels above 3 milligrams-per-liter are likely caused by humans.
While Minnesota is attempting to become stricter when it comes to testing water systems, many water systems are privately owned by farmers and other entities, and private well owners who do conduct tests are not required by the state to release their findings, meaning contamination can actually be even worse that what is being reported.
Craig Cox, senior vice president at Environmental Working Group, said newly constructed wells have the benefit of being tested by the state and reported to the Department of Health.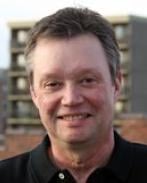 However, even with that, there is still an issue, as Cox said many people are not creating new well systems.
This is not to say that private well owners are unwilling to install better filtration systems. In many cases, people cannot afford them and do not receive help from the state.
"Understandably, on the private well owner's side, if they can't get any help to fix the problem, what's the point of testing?" Cox said. "Or if they do (want to) test, they're worried because they can't afford to do what needs to be done. (They) have to add a reverse osmosis filtering system either under (their) sink or for the whole house, and that can run thousands of dollars."
The Environmental Protection Agency says water with 10 milligrams-per-liter of nitrate is safe to consume. However, Environmental Working Group has found that water systems with as little as 5 milligrams-per-liter of nitrate and lower can lead to increased risks of colorectal cancer and adverse birth outcomes.
"Rapid, strong action is needed to protect Minnesota's tap water from agricultural pollution," Weir Schechinger said. "The problem is not only widespread, it's also getting worse at an alarming rate."
The Environmental Working Group has another study planned for April 21, when Minnesota's Groundwater Rule will be looked at further, critiqued and examined how it also affects animal agriculture.
Get local news delivered to your inbox!
Subscribe to our Daily Headlines newsletter.