More than 500,000 Minnesotans are drinking water contaminated with nitrate, a study by the Environmental Working Group revealed Tuesday.
This finding comes from the group's analysis of federal and state data.
Nitrate is a chemical component of manure and is used in fertilizer, which can cause cancer and other health issues, especially for infants.
According to the report, farm pollution is the primary cause for nitrate contamination, and it is worse in parts of Minnesota where the types of soil and geology make it easier for nitrate in fertilizer and manure to get into groundwater.
Environmental Working Group senior analyst of economics Anne Weir Schechinger and co-author of the group's study said this is likely not an intentional effort on the part of farmers, but contended that more than enough education has been provided on groundwater contamination.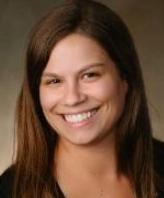 "At this point, there's been so much education and outreach that farmers are really aware of what they put on their farm fields, and that gets into drinking water," Weir Schechinger said. "So while they're not doing it on purpose, I think they do know that a lot of their practices really do contribute to this nitrate problem in drinking water."
Fellow co-author and senior spatial analyst and project manager for Environmental Working Group Sarah Porter added that a survey given to farmers by the Minnesota Department of Agriculture a few years ago showed that 61 percent of farmers were applying nitrate nitrogen at rates higher than what is recommended.

"This is the way farming has been done for decades," Porter said. "Research has shown more optimized levels for nitrate in fertilizer and it is just not being adopted."
You have free articles remaining.
In an effort to combat the increasingly high levels of nitrate in groundwater, Minnesota is implementing a Groundwater Protection Rule, which attempts to minimize potential sources of nitrate pollution to the state's groundwater and protects the state's drinking water.
The rule may be too little, too late for some counties, as the report states.
"We're seeing nitrate in groundwater at levels that are pretty high," Porter said. "The rule is a really good step forward … but it might not do enough to reduce the nitrate problem in the short term."
It is possible to reverse levels of contamination, though.
"Over time, yes, you can reduce nitrate levels in your groundwater," Porter said. "There's certain practices to cover crops that you can do in the agricultural field that help to reduce nitrate that can leach down into the groundwater."
Currently, the legal limit for nitrate in groundwater is 10 milligrams per liter, which was set in 1962 to combat "Blue Baby Syndrome," a condition in which high nitrate level starve babies of oxygen.
In June, the Environmental Working Group found that water with nitrate contamination below the legal limit can still cause illnesses, with cancer being the lead among them.
In 2017, the Environmental Protection Agency announced that it was launching a study to review and revise the current legal limit of nitrate in groundwater. However, by April 2019, the agency said it no longer considered the study a high-priority.
Weir Schechinger and Porter said they think it is peculiar for the EPA to invest so much time and resources into their study only to suddenly no longer regard it as a high priority.
In their report, Weir Schechinger and Porter conclude that treating drinking water so that it has safe levels of nitrate is an expensive and often ineffective way to treat people, and note that preventing nitrate contamination is much more effective.
"What is needed is an aggressive policy and programmatic approach that strategically combines voluntary and mandatory approaches to cleaning up Minnesota's sources of drinking water," Weir Schechinger and Porter write.
Get local news delivered to your inbox!
Subscribe to our Daily Headlines newsletter.