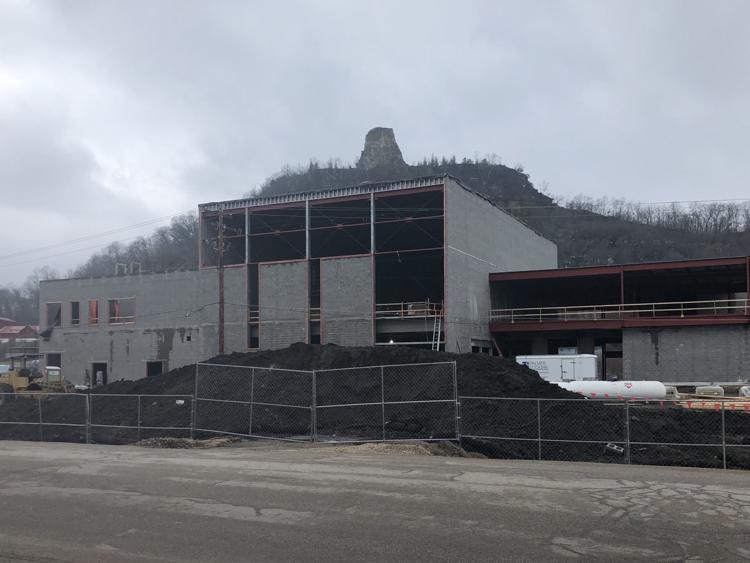 The new Winona Family YMCA building is halfway toward completion and is expected to meet its fall opening.  
In a release issued Friday, the Y said the construction of the building -- located at 902 Parks Ave., just off of Hwy. 61 -- has also had no major delays due to COVID-19.
Winona Family YMCA CEO Janneke Sobeck thanked the construction team at Market & Johnson for being able to stay on schedule despite the COVID-19 pandemic.
"I'm more than thrilled with how the team at Market & Johnson has been able to stay on track despite everything that is going on," Sobeck said. "They have been great to work with and I've been very impressed with their management ... We've had nothing but positive experiences so far with them."
Project superintendent Josh Zibrowski said the construction team has taken full advantage of the warmer weather and that they are making great progress.
"Overall, things are coming along nicely and as scheduled," Zibrowski said.
Now that the exterior structure is mostly complete, the construction team will move onto crafting individual spaces across the building.
"There isn't any space that's complete yet," Sobeck said. "But it is taking great shape. I've done a couple of tours and it's so fantastic to see it go from paper to real life."
The projected fall opening is a broad window, Sobeck admitted, but said that late October is a likely time of completion.
"(Market & Johnson) tells us that substantial completion is end of October," Sobeck said, "and it's my understanding that it's typically a couple of weeks after substantial completion that we are able to get into the building."
Even though the Winona Family YMCA is currently closed to the public, the organization is continuing to respond to community needs.
Since the closing of in-person business, the Y has hosted a successful blood drive to help with national blood shortages, provided day shelters for Winona's homeless, assisted with the expansion of the Home Delivered Meals Program through Winona Volunteer Services, continues to engage members virtually and with equipment lending, as well as staying in touch with vulnerable members to ensure they have what they need while they are at home.
"We are so thankful for the members that have stayed with the Y despite the facility closure, and greatly appreciate the generous financial support the community has provided the Y during these difficult times," Sobeck said. "There is so much uncertainty in the world right now, but this support helps ensure the certainty of the Y's future."
Get local news delivered to your inbox!
Subscribe to our Daily Headlines newsletter.