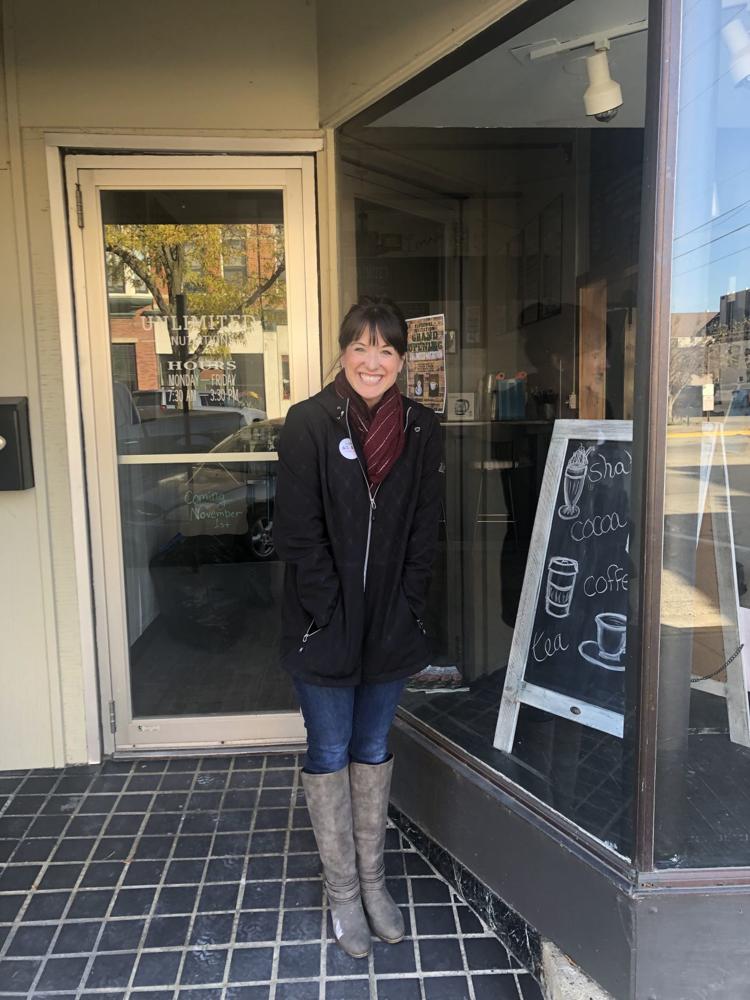 A new opportunity to enjoy nutritional options in Winona is opening its doors to the community Friday.
Unlimited Nutrition will offer many different flavors of shakes, teas, protein coffees and more at its 160 W. Main St. location.
Owner Tiffany Jensen had the idea to open Unlimited Nutrition after going through her own weight loss journey, resulting in her losing 63 pounds.
"I just became really passionate about helping other people do that," Jensen said.
She said that health and wellness coaching became a part of her life when people began asking her questions about her weight loss.
Before opening her business, Jensen was an internal medicine nurse for 12 years. She said that working with many patients who lived unhealthy lives drove her to help people turn around their lives and make healthier choices.
Jensen enjoyed her time as a nurse and helping patients, but, she said, "I didn't feel like I was making the impact that I wanted to."
Jensen is originally from northern Wisconsin but found a love for Fountain City, Wisconsin, when she and her husband traveled there for a fishing trip. This trip led to them buying land there, eventually hoping to build a home. She didn't expect it to occur any time soon, though, as they were busy with their 2- and 5-year-old children.
The move to Fountain City occurred sooner than expected for the family, as they took the opportunity to rent a farmhouse that was next to their land.
After the move, Jensen said, "We decided to kind of take a leap of faith and open the business and promote healthy lifestyles in Winona."
"This town is so health and wellness minded that it was really appealing to me," she said.
You have free articles remaining.
Jensen expressed her love for meeting the community in the time she's been working to establish her business. She said she's enjoyed getting to know other business owners and receiving their feedback while also seeing excitement from the community about the new business.
"I really, really hope that I can be an integral part of this community," Jensen said. She said that the business is working to become involved with local businesses and charities.
She hopes to also offer workshops and classes related to healthy lifestyles in collaboration with other local business.
When customers walk through the door of Unlimited Nutrition, Jensen said they can expect a "high-energy coffee shop" feeling.
People will have more than 40 flavor options to enjoy as "ice-cream-like" shakes. Teas can pair with the shakes as beverages.
Also available will be health coaching, which will include information about living a healthier life and how to make Unlimited Nutrition's shakes, teas and other options at home. People can come in and request the coaching, which might include an appointment or help immediately when they come in, depending on availability of staff.
The coaching offered will not only be focused on weight loss, but options will also include supporting athletes, helping with weight or muscle gain or preparing convenient healthy meals.
Jensen said that Unlimited Nutrition gives a "convenient, healthy option."
"People are always looking for a place to take their kids for ice cream. Now, you'll have a healthy, guilt-free option. You can bring your kids for ice cream after school and you don't have to feel bad about it. It's low sugar. It's low calorie. It'll be a guiltless pleasure in combination with a healthy meal," Jensen said.
Unlimited Nutrition will celebrate its grand opening both Friday and Saturday with door prizes and drawings both days. Visitors will also have the opportunity to meet with the business's wellness coaches.
After the grand opening Friday and Saturday, Unlimited Nutrition's normal business hours will be from 7:30 a.m. to 3:30 p.m. Monday through Friday and by appointment.