To Ann Riebel, a strong community is one that believes everyone can learn.
Not just the students passing through the school doors each day, but the parents, the families, the toddlers and the older adults, too.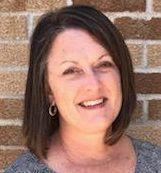 "If we're a good community, people don't stop learning when they're adults," she said. "And if we can build that as a core element of the Winona area, our whole community benefits from that."
On July 1 Riebel will take over as the director of community education for Winona Area Public Schools, replacing Margaret Schild, who is retiring after 25 years in the role. Currently the Early Childhood Family Education coordinator, Riebel brings a background heavy in the early stages of life but said she is excited to tackle more.
The community education program at WAPS handles after-school activities for young students, early childhood programming, adult enrichment, English and citizenship classes, activities for adults with disabilities and child care for teen parents in the district.
As a former teacher at the Area Learning Center and also a member of the Birth to Grade 3 committee and committees that have worked on mental health issues, Riebel said she sees the power in partnerships between the schools and other community organizations and hopes to increase those partnerships during her tenure.
"Looking at the whole needs of a learner really is a passion of mine, so when this opportunity opened up, I knew I'd be interested in it," Riebel said. "When the whole community is doing well, our kids learn better. The nice part about community education is you can you can look at all those things."
You have free articles remaining.
Some of Riebel's earlier successes include developing wraparound services for teen parents at the ALC and organizing an annual early childhood needs assessment, Schild said.
Even though it will be tough to depart after so many years with the district, she added, her retirement is made easier by knowing Riebel's leadership skills and fit for the position.
"Ann comes in with what I would refer to as a strengths-based approach," Schild said. "I think that's a really important perspective to have."
Schild served as Riebel's mentor for a large part of her time in the district, as ECFE is wrapped into community education. She said because of what Schild has put into place already, stepping in to lead a thriving program will be easier.
And as always during a transition, Riebel said her first priority will be listening.
"Getting more knowledge before I commit to making any big, exciting changes, because some things you just need to support," she said. "And sometimes you need to listen to the community about what they might like, at a time of change."
Her first months on the job will be filled with collecting that community feedback, visiting all of the sites that make up the community education department, and, of course, lots of learning.
But for someone who believes life-long learning is the key to success, that won't be hard to handle.