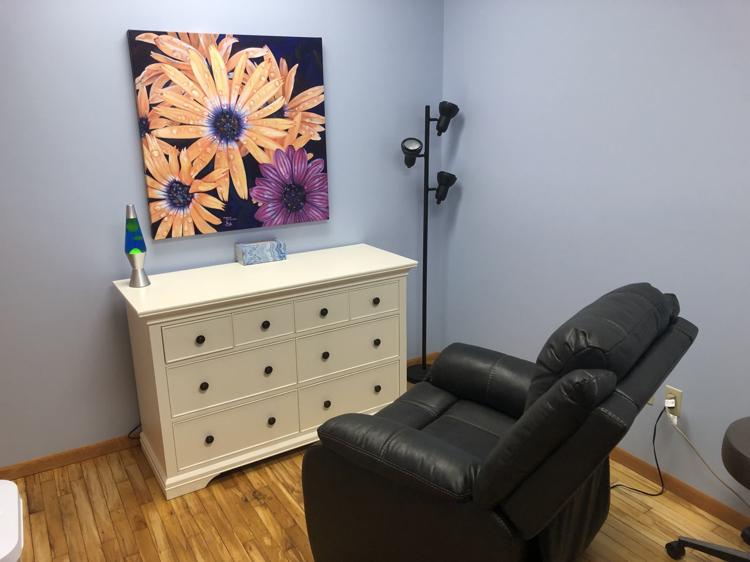 A new business in Winona aims to give those with mental illnesses new hope of finding relief.
Bloom Neurotherapy focuses on the use of ketamine infusions through an IV to help bring into remission people with medication-resistant depression, post-traumatic stress disorder, anxiety and suicidality who have not seen improvement through the use of other forms of treatment.
Beth Maki, certified registered nurse anesthetist, opened the business on Sept. 11.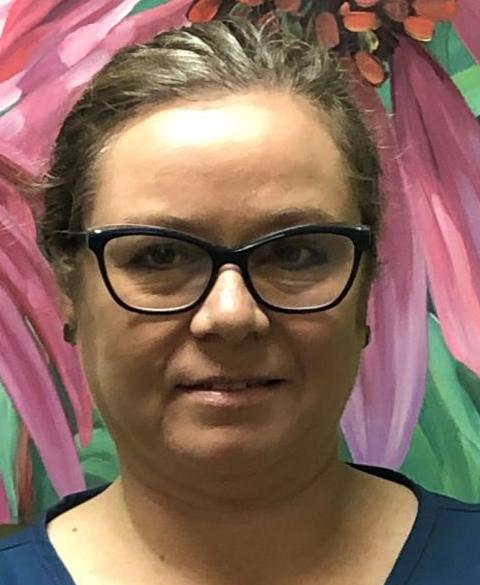 Maki believed this date was appropriate for the opening, as she recognized the amount of trauma that was a result of the 9/11 attacks.
Maki has had experience with giving anesthesia for 18 years and has faced her own battle with depression.
Through researching ways to help with her own depression, she learned about ketamine and the research into the mental health effects of the drug.
Maki said the ketamine can stimulate new growth and nerve endings in the brain.
In addition to the physical effects of ketamine, she said, "the other thing that it does on kind of a psychological level, ketamine kind of gives you this light, floaty feeling. It kind of takes you out of your body. Ketamine is considered a dissociative anesthetic, which means that it dissociates you from your normal, everyday reality. It kind of helps you shed the ego. It gives you a chance to look at your life from a new perspective and maybe come up with new solutions to your old problems that you've always had."
She described the effect as a sort of reset for the mind.
She said that studies have shown that anywhere from 71% to 85% of those who receive ketamine treatments six times in two weeks will enter into remission.
Maki said that this treatment allows for more immediate results than medications normally would.
Once a client enters into remission, they are set up with an app on their phones. This app asks them one question each day and logs their answers.
If their answers start swaying in a negative direction, than Bloom Neurotherapy and the client are notified, along with possibly the client's physician. If this occurs, then the client can decide whether they would like a booster appointment to help steer them back in the direction of remission.
During the procedure, Maki is never too far away. Clients are treated one at a time, allowing for Maki to stay in the room with them or right outside the doorway. The vitals and status of the clients are carefully monitored.
Maki said that she wants to work closely with client's physicians to allow for the best treatment possible.
She also hopes that she can help lead those with mental health issues to the best next steps available for them.
She looks forward to helping to broaden people's knowledge and awareness of ketamine therapy.
This form of treatment isn't a cure to mental illness, but it is a way to help in the battle against it, she said.
Maki cited Winona County Health and Human Services and Winona Health's 2019 Community Health Needs Assessment, which found that 28.8% of Winona County's population has dealt with some form of mental health condition.
"I feel like I'm in the right place," she said. "My primary goal here at Bloom Neurotherapy is to say that apparently about a third of us are having mental health issues. Nobody's alone. And we're all in this together."
Bloom Neurotherapy's treatments are currently not covered by insurance, because it is considered an off-label use of ketamine, Maki said.
To qualify for the treatment, clients must have a written diagnosis and they must have tried at least two medications already.
To learn more about Bloom Neurotherapy and to read some of the research conducted about ketamine therapy, visit www.bloomneurotherapy.com. To set up an appointment, call 507-494-8702.
Bloom Neurotherapy is located at 902 E. Second St. in Suite 325.
Get local news delivered to your inbox!
Subscribe to our Daily Headlines newsletter.