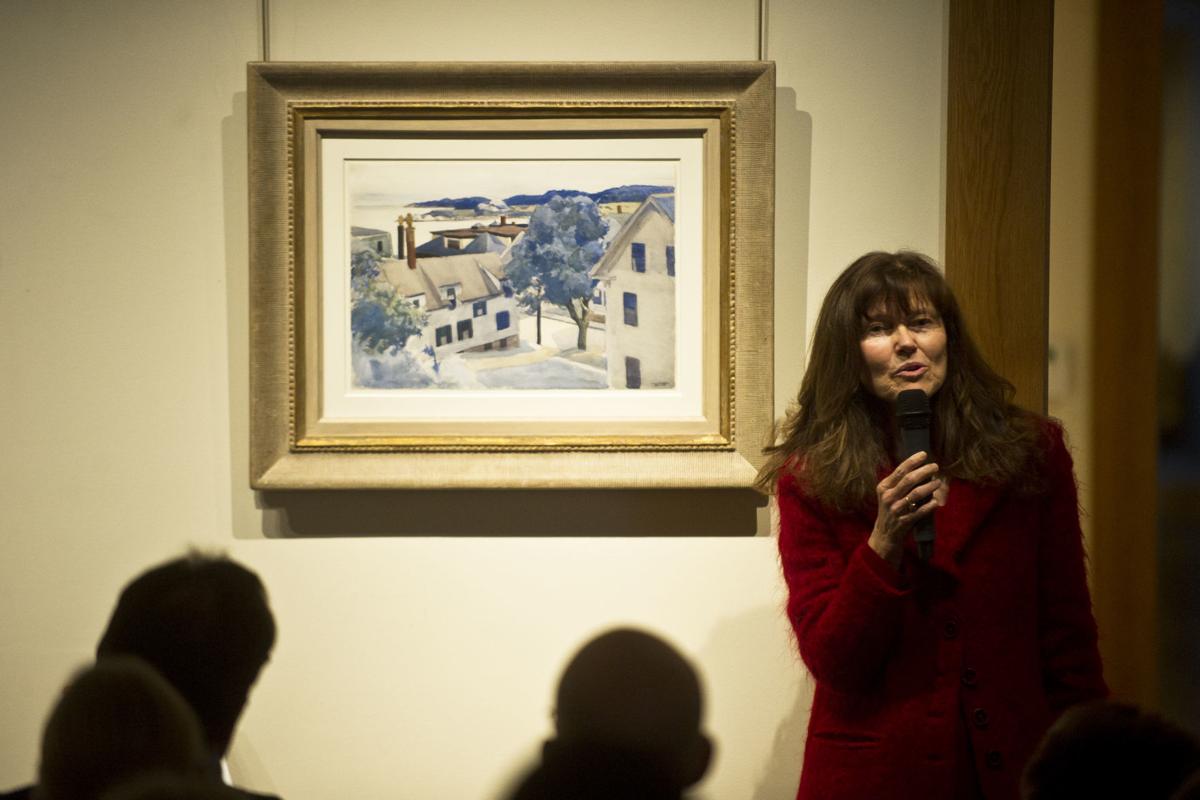 More than 100 people in suits and ties, dresses and heels casually strolled into the Minnesota Marine Art Museum on Sunday to socialize and wait for a special moment.
That moment? The unveiling of three new paintings for the museum's collection.
As wine glasses were sipped and delicious appetizers were served on round silver platters, three frames hung in a nearby open room with black cloth draped and tucked tightly around their sides.
On Sunday, the museum announced the addition of three paintings by three artists that currently have no other pieces in the museum. The new artists are Joseph Stella, Henri de Toulouse-Lautrec and Edward Hopper.
"They are three exceptional paintings by three exceptional artists we'd like to have here," MMAM curator Jon Swanson said before the unveiling.
As the program began, the laughing and smiling viewers made their way to their seats in front of the black curtained paintings and the room fell silent.
The first to be unveiled was the "Study of the Brooklyn Bridge" by Stella, which featured an abstract view of the bridge with dark colored metal cables and sweeping paint strokes.
Talking to the crowd, John Driscoll — president of the Driscoll Babcock Galleries in New York — said Stella is a great modern artist of the 21st century and has another similar painting of the Brooklyn Bridge.
"This one is so much better," he said, making the crowd laugh.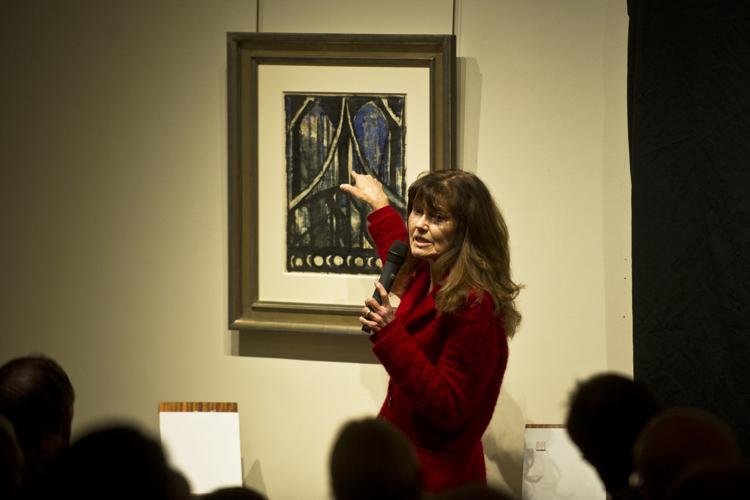 With the audience already giggling, he took the humor further.
"There's only one measure of what makes a great work of art," he said. "The only sure measure ..."
"Is whether it's on a T-shirt," he said as he whipped out a shirt. "We have verification."
After letting the laughter die down, they moved onto the next one, which was the unveiling of a painting by Toulouse-Lautrec called "The Child with the Dog, son of Madame Marthe and the dog Pamela-Taussat," which features — you guessed it — a boy next to a dog. The portrait featured a dark haired boy with striking red lips dressed in a French sailor's uniform with his hand of a black dog.
"This is a special painting," collecting partner Mary Burrichter said as she spoke before the crowd. "Fifteen months after this (painting) he died."
Driscoll went on to explain that Toulouse-Lautrec had a hard life of being challenged with physical ailments and likely knew what was coming.
"He knew he was dying," he said. "These pictures are special. We can trace this picture all the way back to Toulouse-Lautrec without interruption."
Hopper is perhaps best known for "Nighthawks," which hangs in the Chicago Art Institute. "Sultry Day," which was the last of the three paintings unveiled Sunday, portrays a blue-themed scene of homes overlooking Gloucester Bay. Driscoll said the painting is from one of the most defining chapters of Hopper's career.
"They are hard to come by," he said. "Those are key pictures of his career. Mary and Bob (Kierlin) have worked really hard to find these."
With all three brightly lit and hanging before the crowd, Driscoll concluded with a message to the audience.
"You have three new paintings," he said. "Enjoy them all!"
The Hopper and Toulouse-Lautrec paintings will be on display immediately, while the Stella is slated for a fall exhibition.
The Minnesota Marine Art Museum, 800 Riverview Drive, is open from 10 a.m. until 5 p.m. Tuesday through Sunday and is closed Mondays. On Saturday, April 14, it will feature the next in its "Second Saturday" series, which features themed programming and $1 admission.
Get local news delivered to your inbox!
Subscribe to our Daily Headlines newsletter.