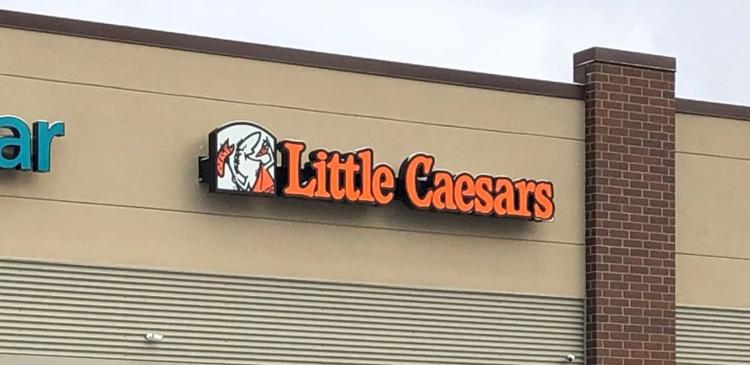 With a single social media post, shared now more than 1,700 times on Facebook, the owner of Little Caesars in Winona made clear his policy on helping those in need.
"If you see or know a homeless person in Winona, please let them know they are welcome in my store and that if I have any additional pizzas on hand (not matching an order, for instance) they are welcome to take it at no charge," owner Paul van Eijl wrote Saturday.
He also shared his awareness that many businesses around the country, including within the community, tend to throw away food that is left over every day.
"I do believe very strongly that good food should not be wasted, especially when there are homeless people in Winona who could benefit from it," van Eijl said Monday. "I also believe that our society could improve on the amount of food waste that is transported to our landfills.
"And I do want to acknowledge all of the great businesses in Winona that have stepped up and donated food locally, but I would love to see our community be a leader in Minnesota," he said.
He said that every day, Little Caesars in Winona now throws away up to 15 pizzas.
"We are more than willing to donate them to the homeless that are going through a tough time," van Eifl said.
People will be turned away, though, if there are not enough pizzas that day. In that case, staff will inform visitors about other resources in the community, such as the Winona Volunteer Services' food shelf.
He said that the invitation does not stop at individuals who need help, but also charities and nonprofits that help feed those in need. These organizations are welcome to come get the leftover pizzas to help those in need.
He acknowledged that some people, who are not truly in need of food, may attempt to abuse this opportunity.
"I am willing to take a risk to help more people that need it," he said. He believes that if people simply try to get free food for their own enjoyment when they don't truly need this option, then they will have to live with their own conscious as punishment for the decision.
This policy isn't exactly a new one for the Winona business. Before it was simply more private, Van Eifl said. Now, he hopes it can be more widely known so that more people can take the opportunity.
Amanda Steine, membership development and programs manager with the Winona Area Chamber of Commerce, said that the Little Caesars Winona Facebook post spotlighted that the business cares about the people in Winona, not simply about money.
The chamber shared the post with the policy on its Facebook page, showing support for the policy and the business.
"I was hoping that with sharing it, other businesses would jump on," Steine said. She said she knows many business in the community throw away a lot of food also, so she hopes the Little Caesars policy could create a trend.
Van Eifl said that the positive response to his post has been overwhelming.
"Society, in general, I think is looking for creative answers like this. There's no reason really why anybody in this county, or the world for that matter, should ever go to bed hungry," he said.
Little Caesars is located at 940 Frontenac Drive, Winona.
Get local news delivered to your inbox!
Subscribe to our Daily Headlines newsletter.