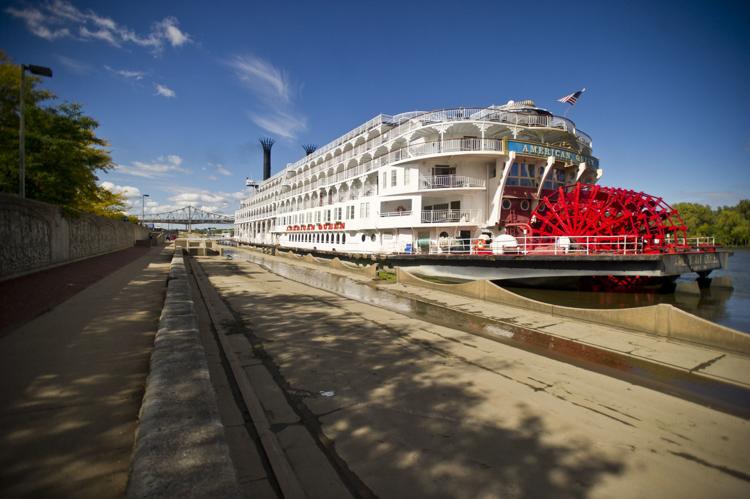 City and tourism officials in La Crosse and Winona hope that Viking Cruises, one of the world's largest river cruise lines, will have its boats make shore stops in their communities when it begins trips on the Mississippi River, possibly as soon as 2022.
The Switzerland-based company has been in touch with officials of both communities in the past few years, but at this point has no docking agreements with either city.
However, Viking recently sent the city of La Crosse a tentative list of dates for shore stops that it would like its boats to make in Riverside Park, including 12 visits in 2022 and 14 in 2023.
Last week, the city of Burlington, Iowa, signed a two-year dock leasing agreement with the company by which Viking would pay $1 per passenger that comes onto the docks. Viking ships are set to dock at Burlington 30 times between July 2022 and October 2023.
Viking has ordered the ships that will cruise the Mississippi River, but they won't be ready until 2022, Burlington officials have been told.
Also last week, Davenport, Iowa, officials announced a tentative agreement by which that city will lease docking space to Viking for 20 years. In exchange, Viking will pay the city $1 per passenger under the deal that could bring tourists to the Quad-Cities as early as 2022.
Under the agreement, Davenport would retain the right to allow other cruise operators to dock, although Viking would have first priority of dates.
Viking first announced plans in early 2015 to begin cruises on the Mississippi in late 2017, but has yet to start them.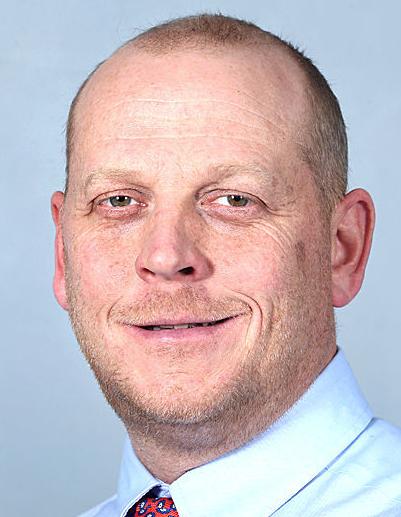 "We've been in conversations (with Viking) for the last three years," said Jay Odegaard, director of the city of La Crosse Parks, Recreation and Forestry Department.
In October, he sent the company a letter that said the city's levee at Riverside Park can accommodate two cruise boats of the size that Viking is planning. It also said the city has hired a consultant for design work on an expansion of the levee that would allow for four large boats to dock at the same time.
While Odegaard hopes to see Viking boats stop at the levee in Riverside Park, he said in interview that "I've been clear to them, and the mayor as well, that I don't want to jeopardize our current relationships with the other two big boat companies" whose boats already make shore stops in La Crosse and which have docking agreements with the city.
"We would have to have some type of agreement" with Viking for that company's boats to make stops in La Crosse, Odegaard said.
Having Viking's boats stop in La Crosse would have a "tremendous" economic impact on the downtown, Odegaard said. "There would be people shopping downtown, eating in the restaurants, drinking in the bars," he said.
"We're certainly excited about the opportunity and the possibility of (Viking) coming to our area," said A.J. Frels, executive director of the La Crosse County Convention and Visitors Bureau.
You have free articles remaining.
"It certainly would have an economic impact on our downtown area," Frels said. "The other thing people need to think about is the repeat business that this brings. A lot of times when the paddlewheel boats come, many folks on them have a limited amount of time" to visit La Crosse.
"A lot of times they see how beautiful the area is, and make plans to come back in the future" on their own, Frels said.
A total of 22 shore stops in La Crosse's Riverside Park were scheduled for 2019 by big boats operated by two companies – American Cruise Lines and the American Queen Steamboat Company. The boats were the American Queen, Queen of the Mississippi, American Duchess, America and American Harmony.
Of those 22 scheduled stops, seven were canceled because of high water on the Mississippi River and one was canceled because of engine problems.
At this point, according to the convention and visitors bureau, it appears that about 27 shore stops will be made in La Crosse's Riverside Park by the two companies' big boats in 2020, including the American Queen, American Duchess, the new American Countess, Queen of the Mississippi, America and American Harmony.
In Winona, on Aug. 17 the American Duchess made the only shore stop that had been scheduled by a paddlewheeler for 2019, said Pat Mutter, executive director of Visit Winona, which promotes the community as a destination for visitors.
A few visits by the big boats were made in 2018 and seven Winona shore stops – by the American Queen, the American Duchess and the new American Countess – are scheduled from July to October 2020, Mutter said.
Mutter said she hopes Viking cruise boats stop in Winona. "It's always great when we get these boats here, and when the people come off. They go into downtown and go on tours."
There's an economic impact on downtown Winona, Mutter said. And some of the boats' passengers decide to visit Winona on their own at a later date, she said.
"We've talked to (Viking officials) in the past," said Chad Ubl, Winona assistant city manager. "We'd certainly like to continue discussions about docking in Winona, and we'd certainly like them to dock in Winona."
Ubl said there have been no recent discussions between Winona and Viking officials. But he added, "I think this (news stories about docking agreements in Burlington and Davenport) will precipitate the city contacting Viking" for an update.
Viking shore stops in Winona's Levee Park would have an economic impact on the city's downtown and would result in future visits by some of the boats' passengers, Ubl predicted.
A Viking spokesman declined to answer questions from the Tribune last week on whether Viking plans to begin Mississippi River cruises in 2022 and whether some cruises might include shore stops in La Crosse and Winona. "We continue to work on the Mississippi project, but at this point we are not able to share additional details," he said.
---