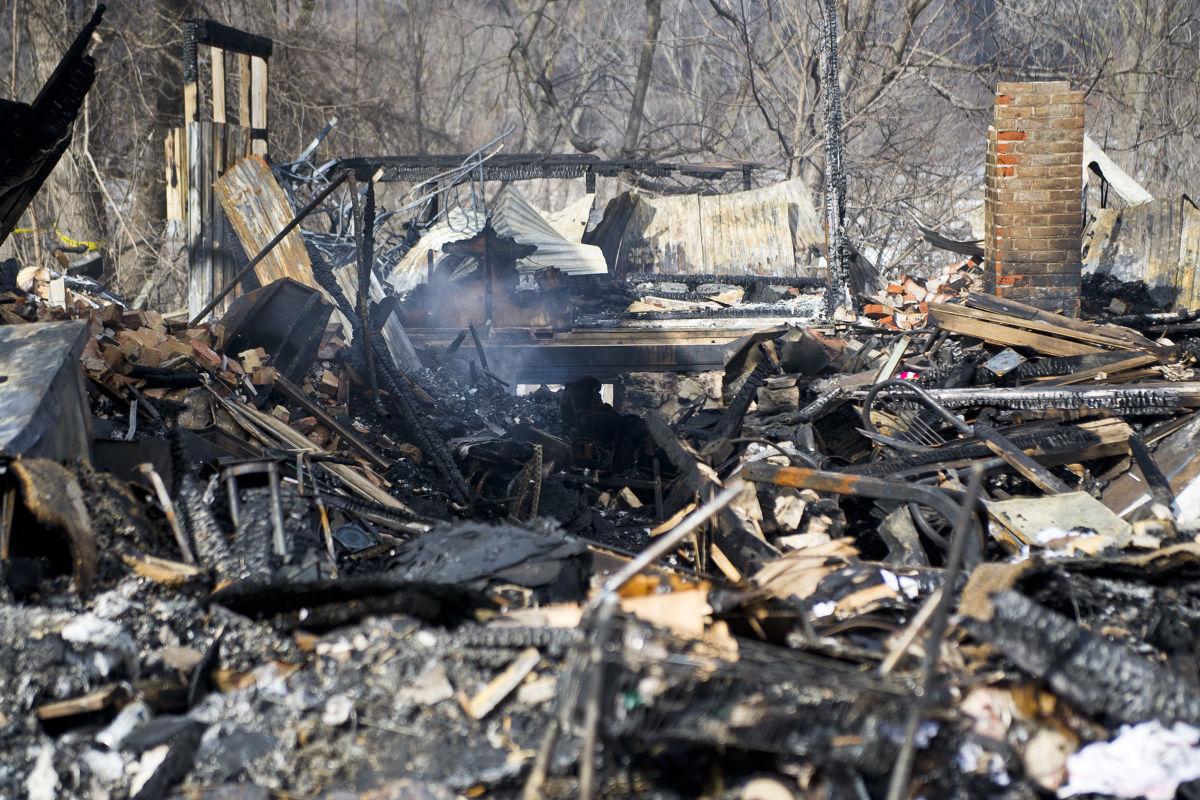 Two years ago, Rollingstone's beloved bar — known to most as the Rollin Inn — caught on fire.
It destroyed the building.
But that's nothing compared to what it did to the town.
"It killed it," Rollingstone fire chief Brian Speltz said. "After our fire department meetings, it's dead. No cars. No people. It's just dead."
Over and over residents reiterated the sentiment, most using the word "devastated" to describe the impact on the town, many adding that after 2 p.m., when the town's cafe closes, the streets are deserted and "eerie."
Like many rural bars, Rollin Inn — most recently known as Legends Sports Bar and Grill — was a place where the community gathered for much more than a drink. It was where they connected with their neighbors, where they held town functions, and where they celebrated life events. In many ways, it was the heart of the town, residents say.
And now with it gone, the town is struggling to stay connected.
"You don't see your neighbors as often ... that's where people used to see each other," resident Rachel Larson said. "There have been people I haven't seen since the bar burned down."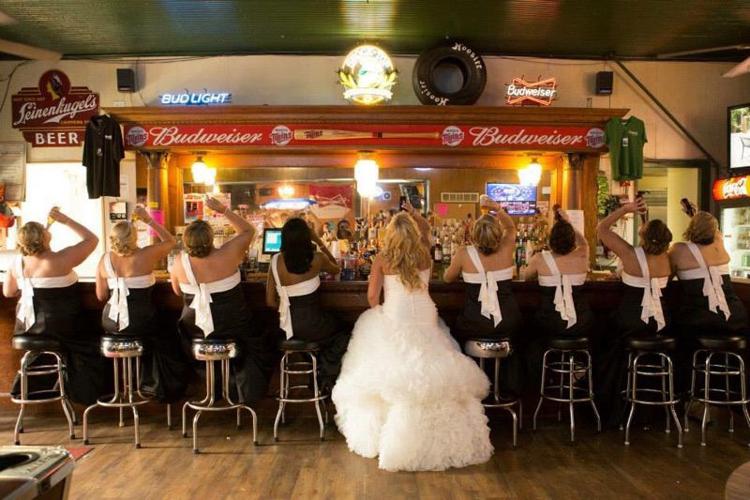 Larson, who grew up in Rollingstone, said the bar was always a place where the family was welcome. It used to include an arcade that, as a kid, she used to frequent. As she got older, it became a grill where the family went for dinner.
"Literally it was the Friday night place to go with your family for dinner," Larson said. "It was a family gathering place."
As for the reason of the fire, it's still unknown. The Minnesota State Fire Marshal's office told the Daily News on Thursday the cause of the fire has not been determined. The case is still open and no other information can be released.
"Unfortunately, it is still undetermined," Speltz said. "Which kinda sucks, because as a town, we can really use closure."
But since closure hasn't come from the top down, Rollingstone decided to get closure from the bottom up.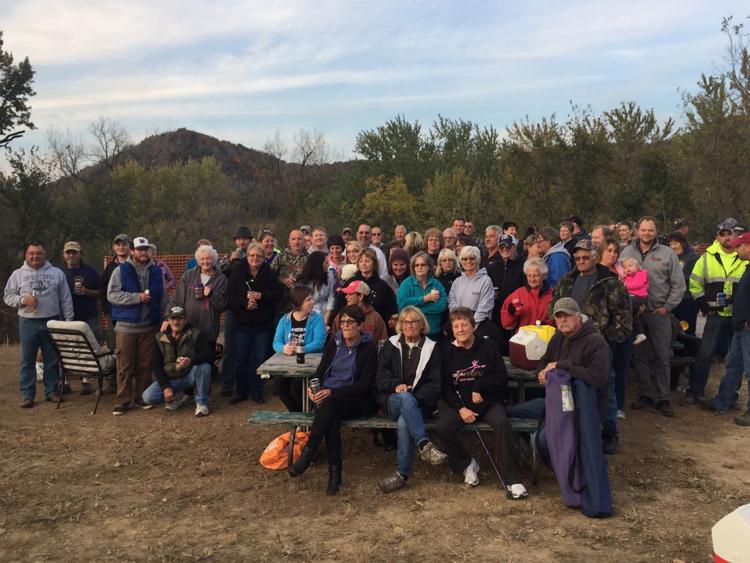 Nine months after the fire, on the empty lot where the bar once stood, the community organized a gathering they lovingly named "Last Call." People brought food to share, wood for bonfires, and plenty of coolers full of drinks. It was a night of hugs and a chance to reconnect. More than 60 people showed up, said Crystal Hodge, one of the organizers.
"It was such a great night," Hodge said.
Even without a building, the site became a community center. More gatherings were held, including a kids' pumpkin carving contest one Halloween.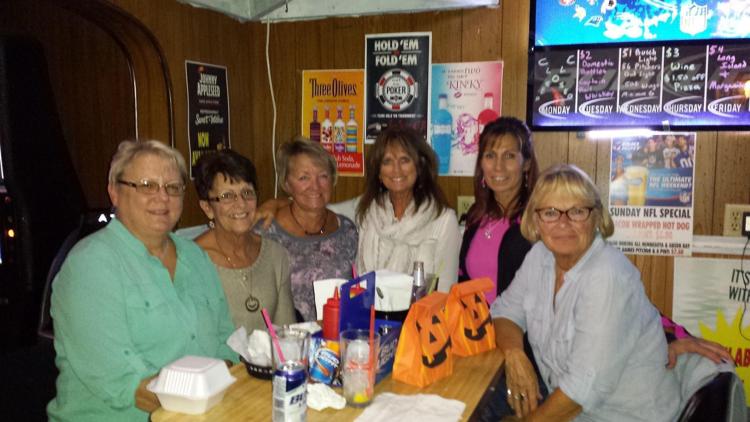 "Everybody loves (to go there), because no one sees each other anymore," Hodge said.
Even now, two years later, it is a constant topic as the community yearns for that shared space again.
A few have looked into rebuilding the bar or opening another, but so far it's been met with too many obstacles. One of those residents that looked into it was cafe owner Bonnie Rae Wardwell and her husband, David, who own the town's cafe. Even though they're getting close to their retirement years, the two looked into it because the town has no other gathering place after the cafe closes, she said.
"There's so many rules and regulations," she said, adding that it looked like it would take in the upwards of $500,000 to rebuild up to code.
A couple other ideas have been thrown around — like remodeling an existing building in town — but as of yet, nothing has stuck.
"I'm afraid in my lifetime I won't see another one in town," Rollingstone resident Sheri said, asking to use only her first name.
It was where she went for more than 50 years. It was where she had hosted one of the last birthday parties for her husband before he passed. And it was where the GNO — girls night out — ladies met once a month to socialize and connect. The ladies still get together, she said, but it's not the same. Now they have to travel out of town and designate someone to drive rather than being able to walk home.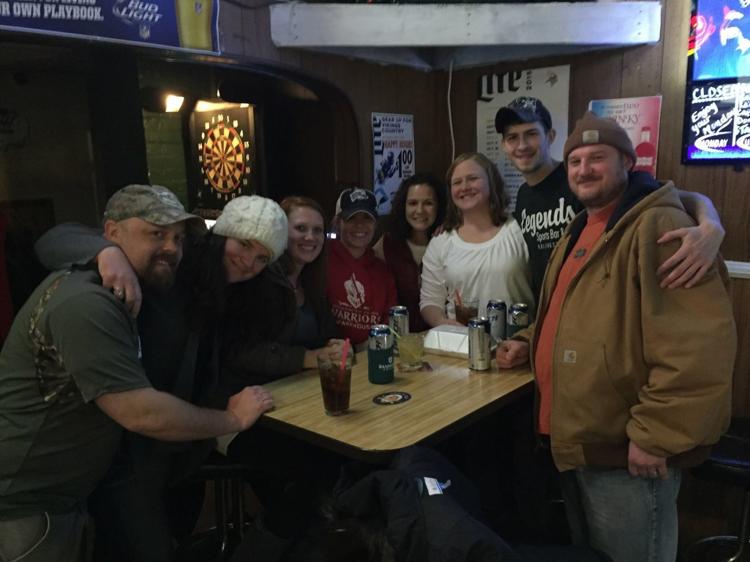 After the bar burned down, Sheri had a hard time even seeing the empty lot.
"My heart broke every time I drove by there," she said. "For the first couple months I went out of town a different way to not pass it."
To add salt to the wound, Rollingstone's school might soon close as well due to school district budget cuts.
"It's scary now we might lose our school," Sheri said.
Larson, who's on the city council, said the council talked about what they could do to help another bar open, but they had to put that aside now with the threat of the school closing.
"Our focus is on our school," she said. "Our community has taken some hits."
For most, there doesn't seem to be a silver lining. Only loss.
Larson was the only person the Daily News talked to who felt there was still hope.
"There's something missing but eventually as a community we want to find that type of establishment back in our community," she said. "There is always the hope that we get another bar out there from someone who understands it's not just a bar."
Get local news delivered to your inbox!
Subscribe to our Daily Headlines newsletter.