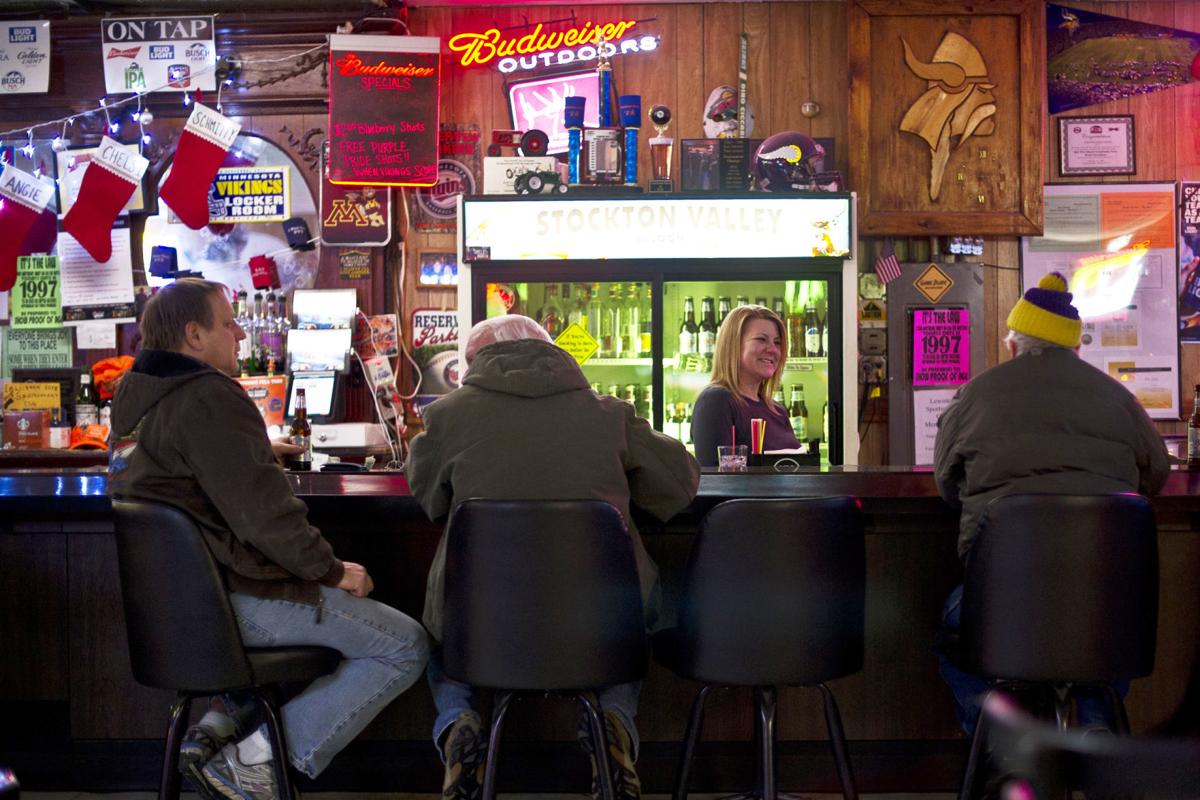 STOCKTON — Wearing a green camouflage dress with a shawl gently draped over her shoulders, Sue Perry made her way through the Stockton Valley Saloon three years ago and stood next to her husband of 30 years.
The tables around them were decorated with centerpiece baskets full of candles, flowers and deer horns. The husband and wife were surrounded by friends, family — and the local patrons, of course.
She turned to face her husband as they stood next to an officiant — the bartender's husband, who got his minister's license just for the occasion.
A few moments later, the bar spilled over with cheers as they renewed their vows.
It's a moment local patrons still remember.
"They got married right in front of the fireplace," Bill Kramer recently recalled with a smile.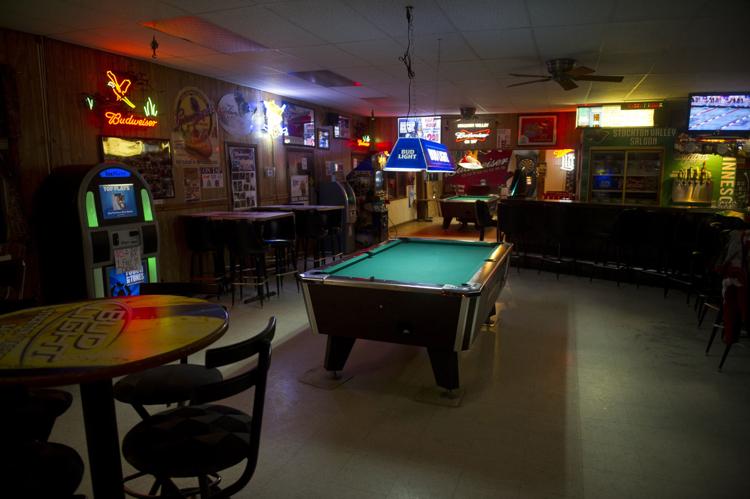 The bar, nesting in a town of 700 people, is just one of the many rural watering holes that act as community centers for small towns.
"It's the only community space (for Stockton)," Kramer said.
And it seems to have always been that way — no matter what form it took. A Stockton native who would only give his first name — Butch — said the bar used to be an opera house, a video arcade, and at one point, a roller rink.
"When I was in first grade, we had our Christmas concert here," Butch said as he pointed toward the end of the 15-seat bar where a couple of pool tables were. "It turned into a bar in the '50s."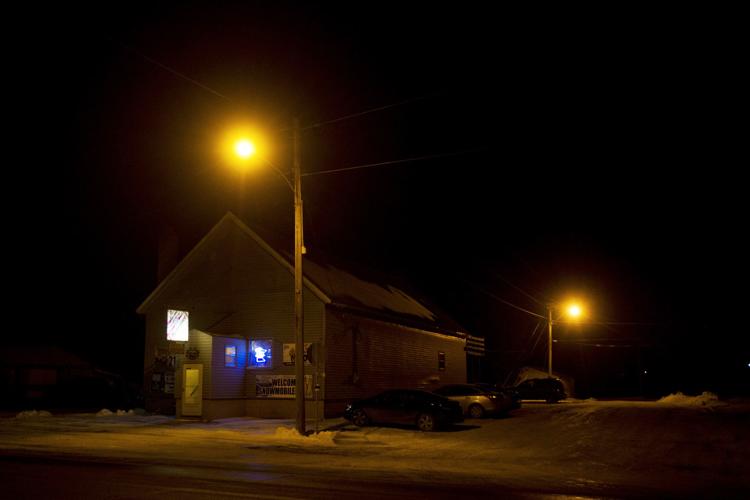 Sue — who's lived in Stockton all her life — said there was no where else she and her husband Chuck considered. It's a meeting place for the town and is the best spot for a celebration.
"It's a place to congregate," Sue said. "It's a place to go and see friends that you haven't seen for a while."
But it's also so much more than that, the couple said.
"A lot of little towns don't have a newspaper," Chuck said. "It's kind of like your local information shop."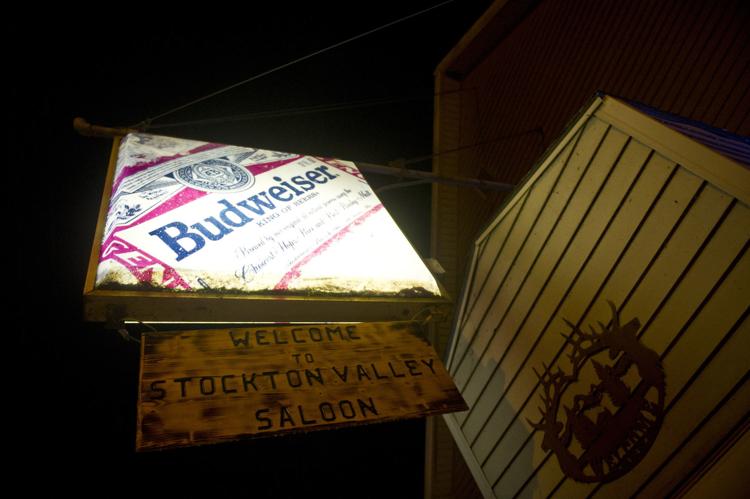 "You catch up on things, on who got married, and unfortunately who's passed," Sue said. "We usually go there every Friday night just to see who's there and hear the scoop of what's going on around town and what's happening here and there."
And it's not always filled to the brim with people drinking. There's plenty of patrons who come in for a Coke, get caught up on the town news and play cards, Chuck said.
"Some people may think that's terrible, oh my god you go to the bar every week," Sue said. "But that's how we socialize."
All around the bar is evidence of the community it's brewed. Scattered throughout the bar are 10 collages full of smiling faces, people hugging, laughing, and dressed up in holiday attire. There's a bragging wall for the hunters. There's team baseball and pool trophies behind the bar, and about seven ceiling tiles full of dollar bills that people have signed and stuck up onto the ceiling. Every year they have motorcycle runs, birthday parties and holiday parties.
It's a bar where usually everyone knows each other and the conversation spans the length of the bar. It's also well known who usually comes in and when.
"Every day it has its different set of regulars," bartender Angie Weilandt said. "Depending on the day, you know who comes in."
And if someone doesn't show up for a while, somebody will check in.
Chuck and Sue said going to the Stockton Saloon is one way they stay local and strengthen their community.
"We support our town," Sue said. "It's just a way of our life."
Get local news delivered to your inbox!
Subscribe to our Daily Headlines newsletter.