Winona County's racial and ethnic makeup, or lack thereof, seems to largely translate into its local police departments, creating a setting that could be interpreted as unwelcoming to any person who isn't white.
Public discourse — which has been heightened by the killings of Kentucky resident Breonna Taylor and Minneapolis resident George Floyd — would likely determine that this is a deliberate choice by an institution known for its lack of diversity.
But is that so? And furthermore, what do Winona County police departments look at when they're hiring new officers and staff members?
According to the U.S. Census Bureau, as of July 2019, Winona County has an estimated population of 50,484. Of that number, roughly 47,000 residents are white or identify as such, which is a percentage of about 93.7%.
While the percentage of males and females is roughly equal, the disparity between racial and ethnic backgrounds is much different.
Of Winona County's total estimated population, the Census Bureau calculates that only 1.8% — or 909 people — are Black or African American.
This percentage decreases for subsequent ethnic and racial groups, including American Indians, Asians, Native Hawaiians or Pacific Islanders and Hispanics and Latinos.
Perhaps naturally, these statistics transfer almost directly into local law enforcement agencies.
For the Winona County Sheriff's Office, of its total force of 82 people, 53 are male and 29 are female. 79 of those workers consider themselves white, while one identifies as Black and two consider themselves Hispanic or Latino, which results in a 3.66% minority against a 96.34% white majority.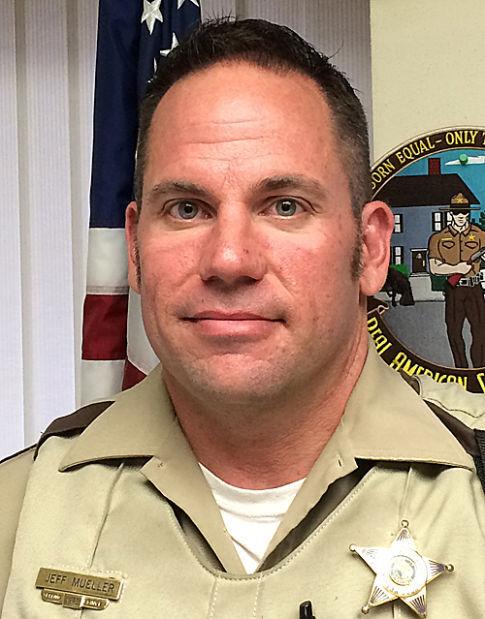 According to Winona County Chief Deputy Sheriff Jeff Mueller, the lack of racial and ethnic diversity in the sheriff's office is not a deliberate choice, but rather a circumstance of a predominantly white community.
Another issue lies in how they and other departments market themselves to appeal to a broader spectrum of people.
While not implemented as of now, Mueller does have an idea of how they can change that.
"This is something we've talked about before — and something I see that other departments have done in the past — is recruitment videos," Mueller said. "That's a potential way we've looked at to reach people (of different racial and ethnic backgrounds). We may need to be a bit more ingenious with the way we go about reaching people."
As of right now, the sheriff's office regularly advertises its openings at various job fairs across Minnesota, as well as lists its open positions on the Minnesota Board of Peace Officers Standards and Training website.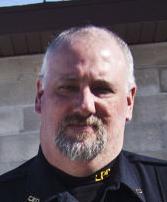 The Lewiston Police Department does the same thing, with Chief Scott Yeiter adding that the department has placed ads in several news publications, including the Lewiston Journal, Winona Daily News and Rochester Post Bulletin. On top of these, Lewiston has also utilized the department's and the city's Facebook pages to announce when they have openings.
An issue that is entirely removed from the matter of diversity, however, is pay, at least according to Yeiter.
"Like most small departments, we struggle to get any candidates, especially when we are hiring for part-time positions and starting pay is $16 an hour — which was increased from $14 an hour a couple years ago," Yeiter said.
With a total count of fewer than 10 police officers who all identify as white, and a largely white population that makes up 96.2% of its 1,564-person municipality, Lewiston, like Winona County, directly corresponds with the county's white population.
Yeiter added that work within law enforcement is not something that is traditionally advertised, since most departments require some degree of higher education in candidates before they can even apply.
"It is not like we can reach out to the general public and recruit someone who has not already made the decision to become an officer," Yeiter said. "The city of Lewiston cannot afford to recruit and train people that have not already completed the educational requirements in Minnesota."
That isn't to say Lewiston is unwilling to have new officers come in and work for them, no matter their racial and ethnic background.
"I have had a brief conversation with an area chief in possibly sharing part-time officers," Yeiter said, "which we both thought would be an option, but we have not discussed it further."
For the Winona Police Department, which has a total force of 39 people, only one identifies as a different race or ethnicity by simply identifying as "other."

While echoing many of Mueller and Yeiter's sentiments when it comes to recruitment, Winona Chief of Police Paul Bostrack clarified that the police departments only gets applications from applicants who have passed their licensing test.
"If they're freshly new to the job market, they have to pass a state test and then they're eligible to be licensed," Bostrack said. "Those are the only people we can hire; we can't go and recruit from local businesses."
Bostrack said that in order to become licensed to become an officer at the Winona Police Department, applicants have to first complete either a two-year law enforcement-specific associate program or get a four-year degree and follow that up by taking a 10-week law enforcement skills test.
"That's our pool of people to draw from," Bostrack said. "We basically get applicants who've decided to go to school for two to four years for law enforcement and then have taken that test. "
At one point in the past, Bostrack said, after Winona and several other police departments faced a drop-off in the number of applicants they received, they actually had brochures with information on Winona and the police department handed out to people who had completed law enforcement testing.
"We just handed them out to everybody who could physically take one as they left the testing," Bostrack said, emphasizing how desperate the department had become.
In other words, it seems the makeup of police departments in Winona is not dictated by a desire to be exclusive toward one race or ethnic background, but by eligibility determined by education.
Bostrack said that community outreach officers have been getting together with different groups of youth around the city in an attempt to encourage them to consider a path in law enforcement.
"They (community outreach officers) are going to the parks, playgrounds and the schools with kids of different racial and ethnic makeup so they can learn our officers' names," Bostrack said. "When they start leaving high school and look at their future, hopefully we'll get more applicants.
Recruiting through the schools is a method that the St Charles Police Department (eight officers; seven white, one Latino and one female) has utilized, as well.
St Charles Chief Ken Frank said when it comes to looking at applications, it ultimately whittles down to who the schools are providing.
In the past, Frank has attended seminars at area high schools and colleges in the hopes of recruiting future officers.
This is where it all begins for a career in law enforcement.
Like with the sheriff's office, Winona and Lewiston police departments, St Charles can only hire those who have gone through the training to become a police officer.
For smaller departments like St Charles and Lewiston, they can't afford to turn people away on the basis of gender, race or ethnicity, since they already receive so few applicants.
"I've always encouraged everyone who has an interest in law enforcement to pursue it and investigate opportunities within it," Frank said. "Because there are a lot of opportunities for a lot of different individuals within it."
The repeated issues across these departments, then — some more specifically than others — is drawing from a narrow list of potential officers that is made up of largely white men.
While there are ideas to broaden their recruitment, such as using recruitment videos, police in Winona County have to operate within a thin avenue of restrictions and qualifications.
Why does law enforcement seem to appeal generally to men? How can police departments — or higher education institutions — entice all groups of people from different walks of life to pursue an interest in law enforcement?
Right now, the system seems to be unable to rewrite itself, and change can only occur once that happens.
Get local news delivered to your inbox!
Subscribe to our Daily Headlines newsletter.