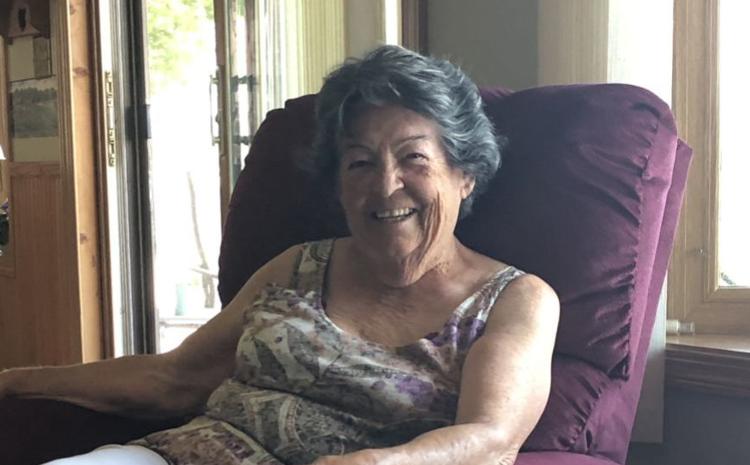 Even though Brownsville nurse Sharon Rohrer has taken to the sky in helicopters during Desert Storm, her most prominent memory that still plays through her head regularly is trying to help save a young mother against a hopeless cancer battle more than 20 years ago.
"I stop and think of a case that is seared in my mind of a young mother who was bleeding for cancer. And she was passing away," Rohrer said. "She had a little baby at home and a husband with her.
"I spent the night with her. I knew that she wasn't going to make it, but hoping that she could," she said.
Rohrer treated her with packs and different attempts to help replace the blood the young mother was quickly losing.
"(I was) fighting for her life that night," she said.
After the mother died, Rohrer was there to help the woman's husband sit by her and Rohrer helped him handle the loss.
"It's the most you can do. You can't control what happens to people. You have some ability to help, but you don't have the ability to control," she said.
"That was one night that never left my mind all my life," said Rohrer, now 81 and still actively a nurse.
Rohrer's career began with a desire to help people. She made the decision to become a nurse while attending high school in Caledonia.
From there, she went on to attend Saint Francis School of Nursing in La Crosse, graduating in 1959, and then two decades later going on to complete her Bachelor's degree at Viterbo University, once it became an option at the university.
She has been active as a nurse for 61 years, which included no breaks from the field, but many different opportunities were taken.
"It's been the highlight of my life to be a nurse," Rohrer said.
Her career has included general medical nursing, psychiatric nursing, working for the state of Wisconsin, working as a recovery room nurse for University Hospitals in Madison, working as an oncology nurse, including at one point for Mayo Clinic; taking the role of acting public health director for Houston County; working at Houston County group homes, and working at the Veterans Hospital in Madison in intensive care.
Rohrer was La Crosse's first certified oncology nurse.
After working in intensive care, Rohrer joined the Army and served during Desert Storm. She worked to set up intensive care units in Germany, including in one of Adolph Hitler's former prison camps that was transformed.
Rohrer said she was one of the most experienced nurses serving during Desert Storm.
She would find herself at times flying in helicopters while she treated patients with pain medicine and observing vital signs. She would also, at times, have to help patients who have faced hard traumas.
She received an Army achievement medal for her service.
"That was a very rewarding thing to be able to do, to serve my country," Rohrer said.
After serving, she moved on to assessments for long-term care patients and workers' compensation, which she continues to do.
She is trained to help with contact tracking during the COVID-19 pandemic in Houston County.
"I kind of hate to even take any spotlight at this time because the nurses that I see now in this pandemic stepping forward are the real heroes of the day," Rohrer said.
She volunteers with the American Red Cross at least once a year to travel to disasters to help. Some locations she's worked at include the Virgin Islands, Texas, Nashville, Tennessee, and Seattle, Washington.
Rohrer hopes to continue working as long as she can.
During her career, she also raised six children. She said it required a lack of sleep to attempt to balance her work and personal life.
She is thrilled with who her children grew up to be.
Her daughter, Jean Meyer, who nominated her mother, said that her childhood included a rigid lifestyle.
Rohrer took the time to make all of Meyer's and her siblings' clothes, including some for their dolls.
"It was hectic and wild and crazy and it was the best childhood," Meyer said.
She said that Rohrer taught her how to have determination in life.
Today, Rohrer has 16 grandchildren and 17 great-grandchildren.
Rohrer said she was humbled to be nominated for the Heart of Healthcare program.
Get local news delivered to your inbox!
Subscribe to our Daily Headlines newsletter.