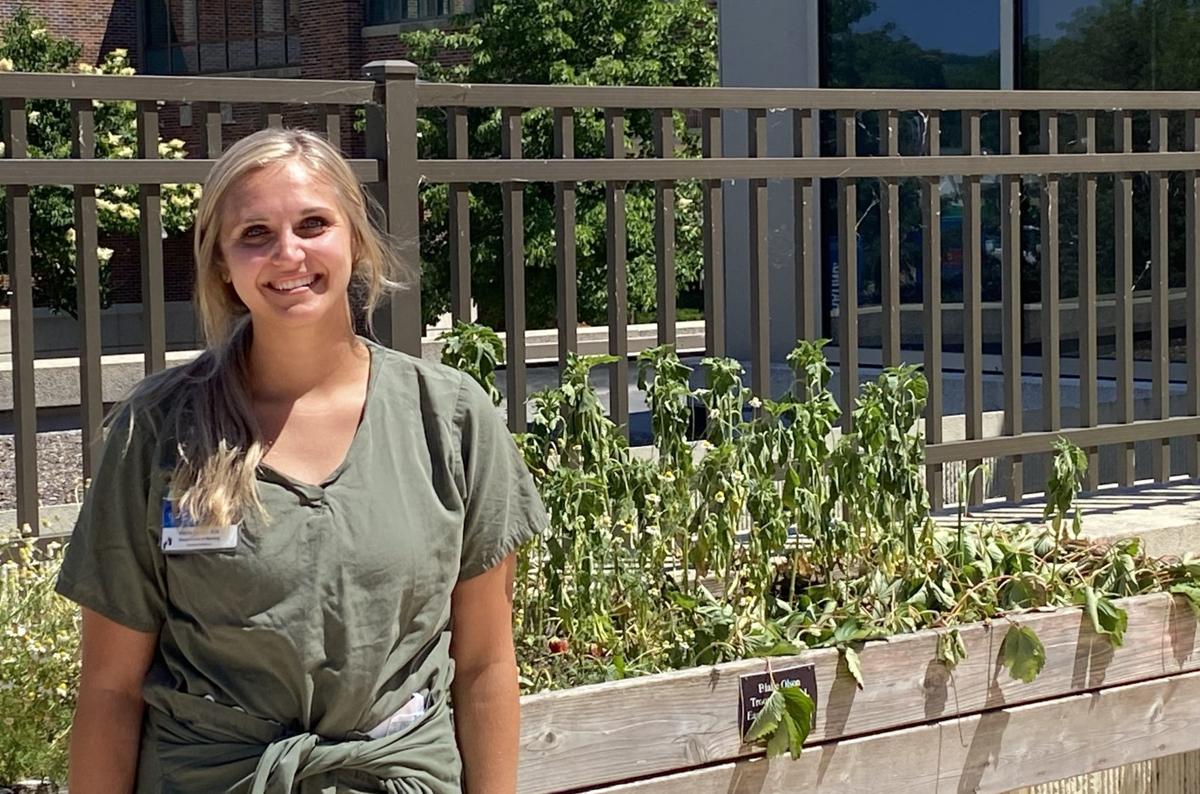 Kayla Holtan's career path started at age 8, when her mother was diagnosed with breast cancer.
She was fascinated watching the testing and treatment her mother received, "and I've never really changed my mind since. I've always been intrigued by the human body," she says.
She says being part of the Family Birthplace at Mayo Clinic Health System, La Crosse, is amazing.
"I get to be part of the delivery," she says. "I'm there on the birth day."
But her job is more than cuddling babies.
There are frightened mothers and anxious fathers.
She says she has the privilege of "being with patients at the most vulnerable times."
What keeps her so calm during a chaotic, emotional time for the mother?
"I've never had a baby, so I have no expectations," she says. "I follow the command of what they need. I take their guidance."
Brooke Pehler, who nominated Holtan, says "Kayla was calm and collected through the duration of my entire labor -- nearly eight hours. She maintained her steadiness and composure as I delivered our first baby.
"While talking us through every shot, every monitor reading, every unexpected pain, and even sharing a few laughs along the way, Kayla was there for every step," Pehler says. "While doing all those things, she even delivered me 10-plus drinks of apple juice with a smile and was never once annoyed when I asked for another one. As I asked my husband to hold up to 15 different things at the same time for my comfort, Kayla quickly stepped in when she noticed my 15 requests were more than his two hands could hold."
Of course, there can be complications.
"Hours after delivery, our baby girl was rushed to intensive care as she temporarily stopped breathing," Pehler says. "As my husband and newborn daughter were ushered to that unit, I was left in our delivery room feeling helpless and anxious. Kayla came in, stood by my side and calmed me through what I was anticipating to be our worst nightmare. She was a calming and steady force when I needed it the most. I'll never be able to tell her how much I appreciated her in that moment."
There was a joyous result for Pehler's daughter, but Holtan's job also can entail being with a family "on the worst day of their life, unfortunately."
"Overall, I love my job," she says.
And, Pehler is hoping that Kayla will be there for Baby Number Two.
Get local news delivered to your inbox!
Subscribe to our Daily Headlines newsletter.