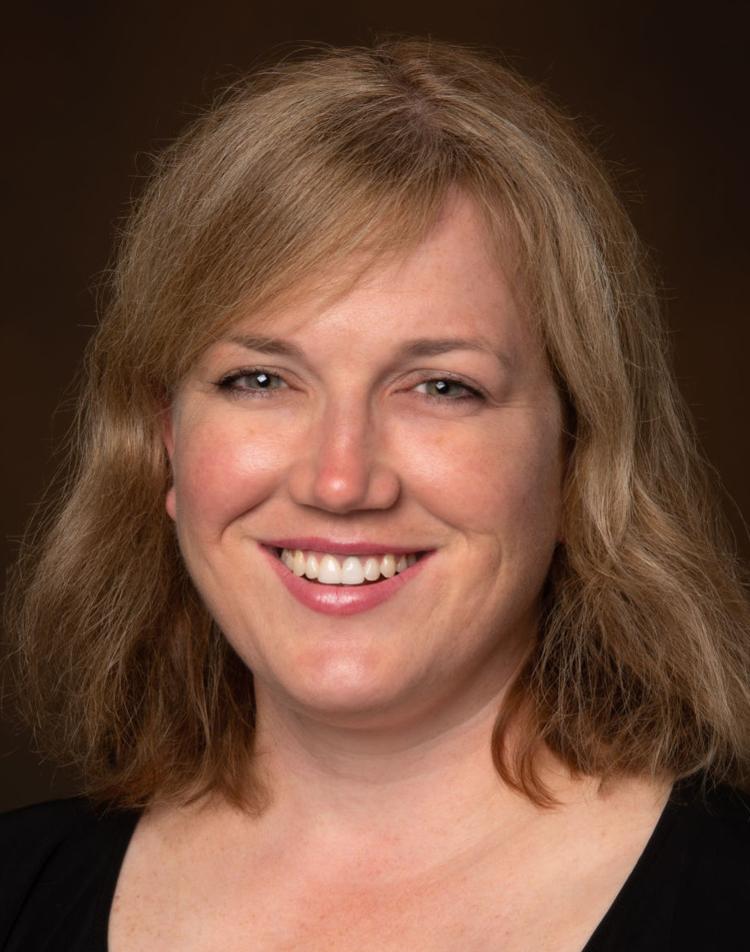 The nursing field for Jenny Solberg was an opportunity to understand problems in her then-young daughter's life that caused her great fear: seizures.
Solberg, an Arcadia native and a nurse at Gundersen Tri-County Hospital in Whitehall, went to Chippewa Valley Technical College and the University of Wisconsin-Eau Claire to better educate herself about what her child was dealing with.
Her career since then has included being a registered nurse – including in the dialysis department, which she found great enjoyment in – and being an instructor at Western Technical College.
In total, she's been in the nursing career path for 20 years, with eight so far as a registered nurse.
During her career, Solberg has experienced many hard moments, but also a multitude of great ones.
"If I can just be a small part of that, that's what keeps me wanting to do more and more, as I can see people improve and keep on getting better," Solberg said.
She enjoys connecting with patients during one-to-one care.
Solberg said, "I get to know the patients very well. And I just get to give my best care to them every day. So even when they're having a hard day I can make their days just a little better even by just talking to them and listening to them. I think that just keeps me wanting to do more for them every day that I can."
One of the patients she made an impact on was her nominator for the Heart of Healthcare program, Kris.
Kris shared her experience with Solberg at Gundersen: "She was the first to get up when someone pushed the buzzer for help and the last person to go home. She helped so many patients that patients asked to have her because she cared about each and every patient.
"Each time she would talk to each patient and say, 'If you need anything at all push that buzzer.' She truly cared (about) each and every one of her patients including a patient across the hall not expected to live, and with the constant care of jenny this patient left the hospital doing well. She saved this person's life, as well as her constant motivation and support in helping me walk after being in the hospital three whole months. She truly is an angel with healing hands that touches the person's soul to change the most desperate cases into amazing miracles," Kris said.
Patients make an impact on Solberg, too. She recalled one patient who was sad during a long hospital stay. Solberg took the time to really get to know her through listening and giving extra care.
For some patients, Solberg can't completely turn around their lives as their health battle is a losing one.
Solberg said it is hard "seeing people decline in status or when we give everything we can and we still can't save them. That's really hard, and then the hardest part is actually seeing their families. Seeing how hard they're taking everything is really hard and just trying to be there for them is probably the hardest part of nursing."
Her students have also been a positive light in Solberg's life, as she enjoys seeing them succeed.
Solberg said she works hard to balance her career with her family life, which includes her husband, three kids and two dogs.
She said that with school and work, which is a huge focus for her, she's missed out on parts of her children's lives.
"It was kind of a struggle, but now we're trying to do more things together and, with COVID-19 going on, we do spend a lot more time together so I think that really helps a lot," Solberg said.
With her career such a high focus in her life, she's excited to be honored by being nominated.
"I was pretty surprised. I think I do the same kind of care as everybody, so I wasn't expecting to be honored in any way. So, it's kind of a humbling experience for me," Solberg said.
As for the future, Solberg is considering continuing her education, but she's not certain about her plans.
Get local news delivered to your inbox!
Subscribe to our Daily Headlines newsletter.