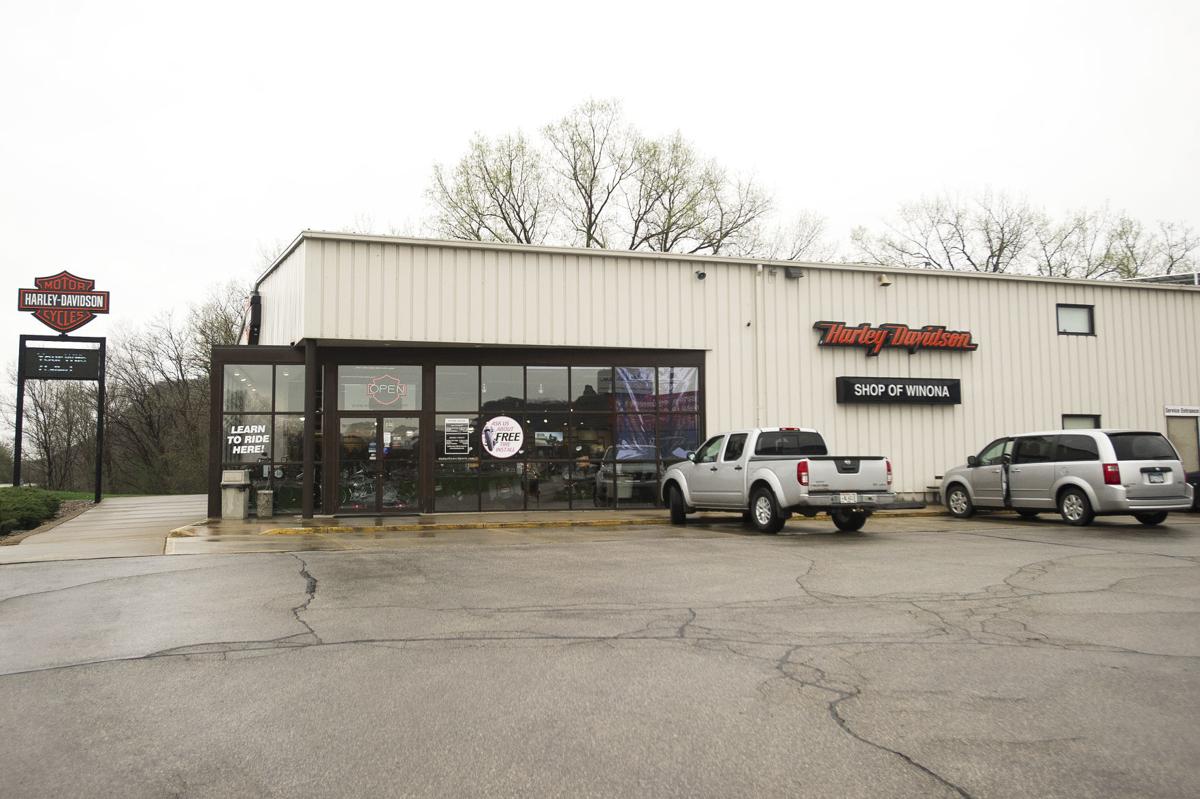 After 19 years, the Harley-Davidson Shop of Winona will close on May 25, owner Patty Nordheim announced Thursday.
"We're thankful for the community for 19 years of business," she said. "Working in the Winona community has been a real pleasure."
Nordheim, who also owns Harley-Davidson dealerships in Onalaska and Waukon, Iowa, blamed an industry-wide slump in motorcycle sales as the largest contributing factor in the decision to close the Winona location.
"I grew up in the motorcycle industry," she said. "This is an industry that has its ups and downs."
The announcement to close the dealership comes a little less than a week after the 54th annual spring Flood Run, one of the region's largest motorcycle rallies, which attracts as many as 30,000 riders from around the country.
The Winona Harley-Davidson location was opened in 2000 as a full-service satellite of the dealership in Onalaska.
"The satellite stores were always intended to be temporary," Nordheim said, adding that it was a testament to Winona's success that it stayed open as long as it did.
She said roughly half of the Winona stores employees will be transferred to the Onalaska location as part of the transition.
"We're really proud to have been in Winona for so many years," Nordheim said, adding that the Onalaska store will continue to provide the service Harley-Davidson customers have come to expect.
"Motorcycling is still very strong in the Midwest," she said. "Minnesota, Wisconsin and Iowa are all high per capita motorcycle ownership."
Get local news delivered to your inbox!
Subscribe to our Daily Headlines newsletter.