President Joe Biden made a stop in La Crosse Tuesday to tour the city's hybrid and electric bus fleet while promoting his infrastructure plan, pitching to communities big and small that the new bill will work for them.
In a machine shop at the La Crosse Municipal Transit Utility complex, with a sign reading "American Jobs Plan" plastered on one of La Crosse's newest hybrid electric buses, Biden gave remarks to a group of community members, workers and officials after touring the facility.
The tour and pitch for the now $1.2 trillion bipartisan plan comes after a weekend of bumps for the president after he walked back a comment that he would not approve the bill unless another set of Democratic proposals hit his desk as well. He's since clarified that he has no plans to veto the plan.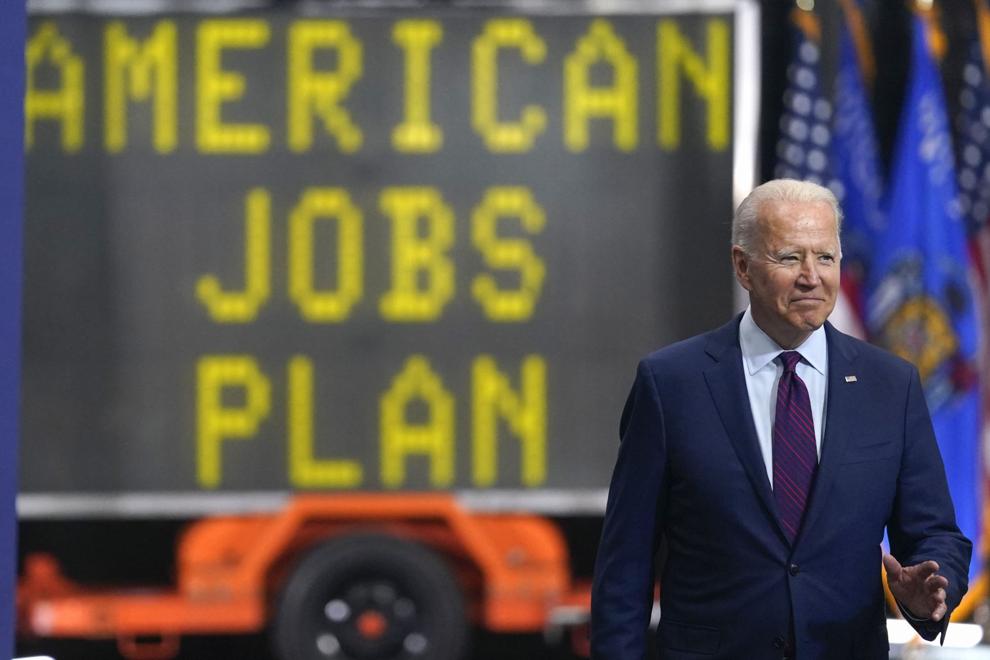 Biden and a number of local and state leaders, as well as a local bus driver, made the case that the American Jobs Plan will directly benefit rural and working class America, emphasizing that the bipartisan agreement reached is a testament that it will help Americans from all walks of life.
"After months of careful negotiation, of listening, compromising together and in good faith moving together, with ups and downs and some blips, a bipartisan group of senators got together and they forged an agreement to move forward on the key priorities of my America Jobs Plan," Biden said.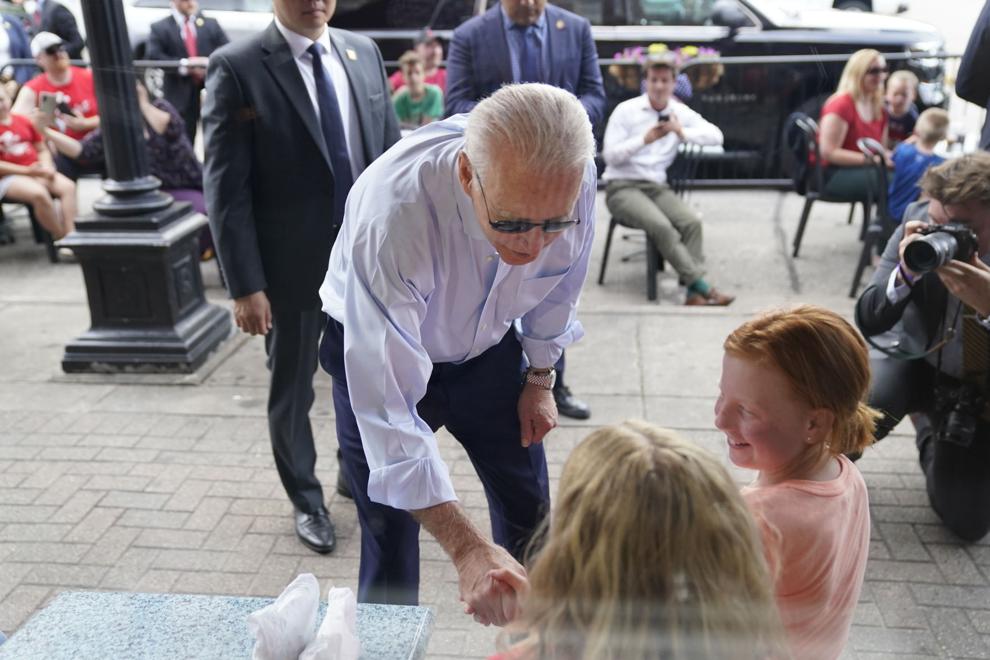 "There will be more disagreements to resolve, more compromises to forge along the way, but today the American people can be proud. The Democrats and Republicans, the families here in Wisconsin can be proud," he said. "Because this country came together and forged a bipartisan deal ... that delivers for everybody."
Part of that infrastructure bill could go to support initiatives that are being spearheaded in La Crosse, officials said.
The city has been making investments into its sustainable transit in recent years, adding hybrid and electric buses to its fleet, some of only a handful in the entire state. It currently has three hybrid buses and is adding two more next year, as well as two fully electric buses coming later this fall. The city is set to invest around $5 million in sustainable buses in the next two years according to the 2022 equipment budget, initiatives largely funded by state and federal dollars.
A partnership with Xcel Energy and the city is also underway to build new infrastructure to support and charge the new electric buses hitting the streets this fall, and new clean diesel buses are already on the street.
"This bipartisan deal," Biden said, "it's going to help advance that effort."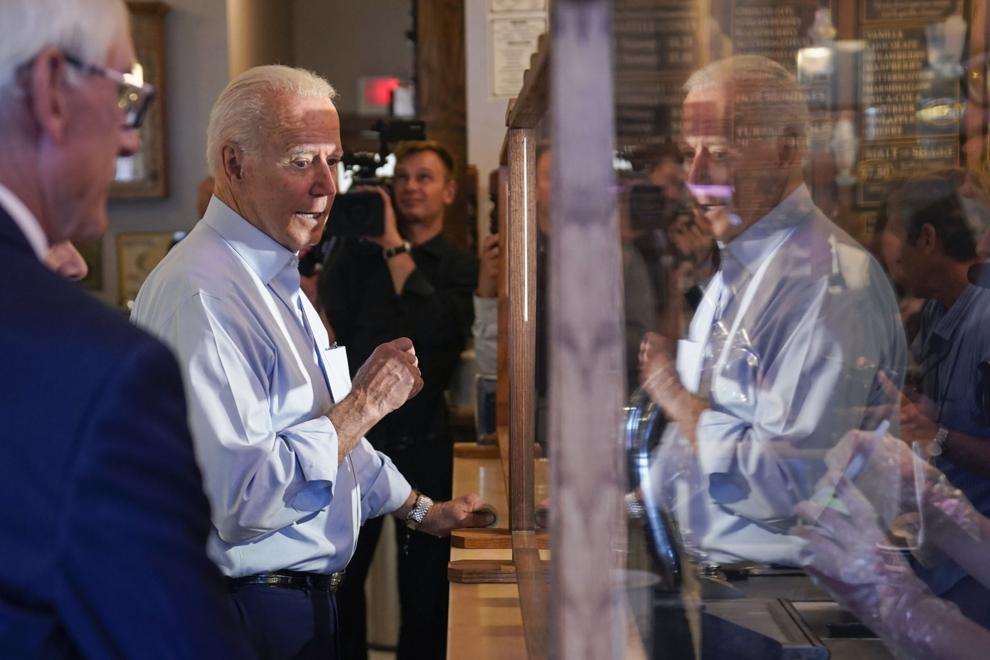 Local leaders said Biden's tour of the bus fleet and trip to the city was a chance to show that sustainable work and new infrastructure can begin in smaller communities.
"When you hear these stories about infrastructure and buses, a lot of it's focused on some of our large metropolitan areas," said MTU director Adam Lorentz. "And for the president and everybody else to come here and see a city of our size and how important it is — if you really want this type of infrastructure, renewable energy to roll out, you need to start with communities like this."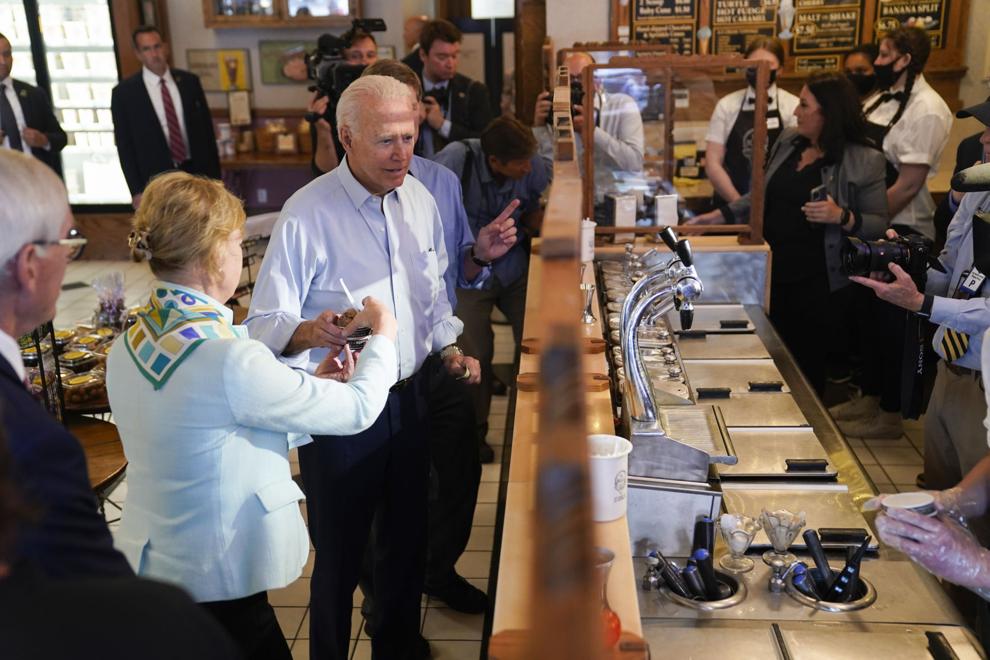 Biden also spoke about building infrastructure to address environmental concerns that plague Wisconsin, such as flooding and drinking water contaminations. He spoke directly on the PFAS contamination, a group of toxic "forever chemicals" that has been detected in hundreds of wells in the community.
"It's a problem all over the country and I know that you're feeling it right here in La Crosse County. Just this spring the state had to provide free bottled water to thousands of people on French Island because they were worried about those chemicals in their ground water which were linked to cancer and other illnesses," Biden said.
"We'll pay for that, we'll get that done," he said.
Biden touched on the benefits the plan will have on broadband, highways, roads, bridges and more, as well as the jobs the plan is expected to create.
He also touched on his tax plan he's proposed to help pay for it, part of which a group of local Republicans and farmers said they opposed at an event the day before Biden's trip because of its impact on family farms. Biden emphasized that the plan would mostly impact the country's wealthiest, though.
"I think it's time to give working people a tax break," Biden said, a comment that received applause from the group of local workers.
Other state officials agreed that the package was a unification plan of sorts to bring different problems and people together.
"In order for our recovery to be successful, and President Biden knows this as well, we have to do what I like to call 'connecting the dots.' Which is just to say we have to see how each issue in our state and country effects all of them," said Gov. Tony Evers, saying issues from child care to job training, transit, the environment, farming, broadband and more need to be looked at together.
"I really like what he said is this: from the bottom out and the middle out. And that is so important, let's make sure that we include everyone in our economy," said state Sen. Brad Pfaff, D-Onalaska.
"It connects the dots," Pfaff said, echoing Evers. "It demonstrates that what's happening in Washington D.C. has a real world impact here at the local level. And it also demonstrates the fact that in order for us to make sure we can control to grow our economy we need to make sure that we include all different facets of it."
"It's all interconnected," he said.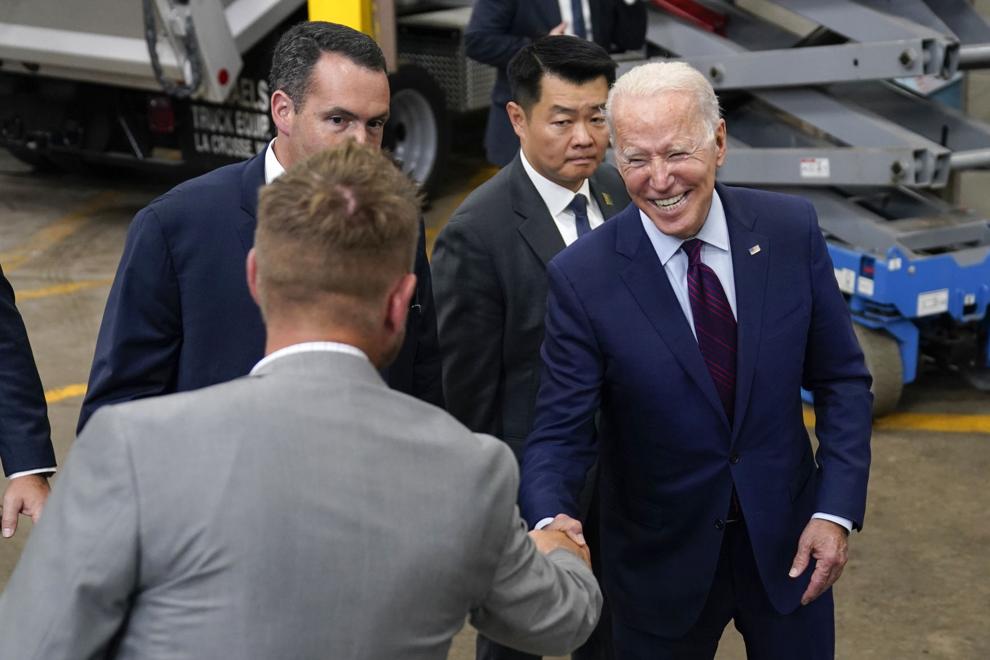 The impact the pending infrastructure plan will have on La Crosse and other local communities will depend on working between state and local governments, officials emphasized, another plug for a unified effort.
La Crosse Mayor Mitch Reynolds said that he's confident the work the city is already doing on rebuilding roads and improving other infrastructure will be supplemented by the plan, and will aid local governments juggling the different aspects of supporting a community.
"We still have to make sure that we're not only fixing roads and fixing bridges but also making sure that we have an operational fire department and police department, and libraries that provides services and parks that provide services, and any number of other functions of city government," the mayor said.
"If there's money that the federal government's putting into infrastructure to the (tune of) $1.2 trillion, if that is in fact the case, it's going to help a lot."
Officials responded in different ways to Biden's La Crosse trip, his second to the state since taking office.
In a statement Republican Sen. Ron Johnson took issue with overall spending.
"What President Biden needs to learn and acknowledge today is that Wisconsin employers are finding it almost impossible to hire the workers they need because federal unemployment benefits provide an enormous incentive not to work. Biden and his fellow Democrats refuse to acknowledge their socialist policies are creating greater dependency, hampering economic recovery, and further mortgaging our children's future," he said.
"Everyone agrees we must invest in infrastructure. Unfortunately, we've recently added $6 trillion to our national debt that now exceeds $28 trillion. A fiscally responsible infrastructure bill would use the $700 billion of 'COVID relief' spending that isn't spent in this fiscal year and repurpose that amount for real infrastructure — not new entitlements," Johnson said.
Johnson was not in attendance Tuesday, but Democratic Sen. Tammy Baldwin joined Biden, as did Lt. Gov. Mandela Barnes, Rep. Ron Kind, D-La Crosse, and La Crosse County Chair Monica Kruse.
The executive director of Wisconsin Farmers Union, Julie-Keown Bomar, penned an op-ed ahead of Biden's visit in support of the American Jobs Plan for its investment in broadband, roads, flood control and more.
"Help educate those around you about the benefits of the American Jobs Plan, even if you don't agree with every single line item. This is the largest investment in rural areas that most of us will see in our lifetime and it could change the quality of life in big ways," Keown-Bomar said in the piece.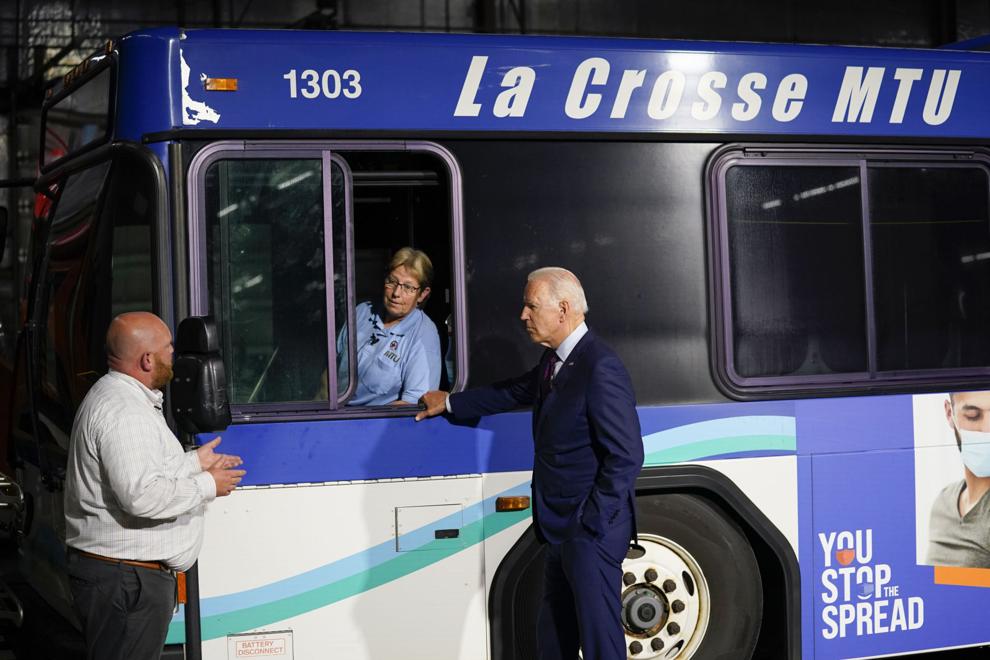 Both Biden and Baldwin emphasized in their remarks that the infrastructure plan was not the last stop for them, both referencing the American Families Plan and the childcare efforts it calls for, and more as Democrats also anticipate bringing budget reconciliation to the table with a number of other key items on their agenda.
The visit to La Crosse on Tuesday signals that Biden and his team have kept Wisconsin on his mind, a purple state that flipped blue for Biden in 2020 after supporting former President Donald Trump in 2016.
Western Wisconsin in particular will be a must watch area for the state in the midterms and leading into the next election cycle, home to a number of pivot counties and a high-intensity congressional race.
Last month, Biden's U.S. Department of Labor Secretary Marty Walsh visited La Crosse as well to pitch the infrastructure plan, touring Dairyland Power Cooperative.
The president is scheduled to visit Michigan over the holiday weekend to promote the country's progress against the pandemic, and is also set to visit Miami on Thursday in response to the residential building collapse that has killed at least 11 people and has still left around 150 unaccounted for.