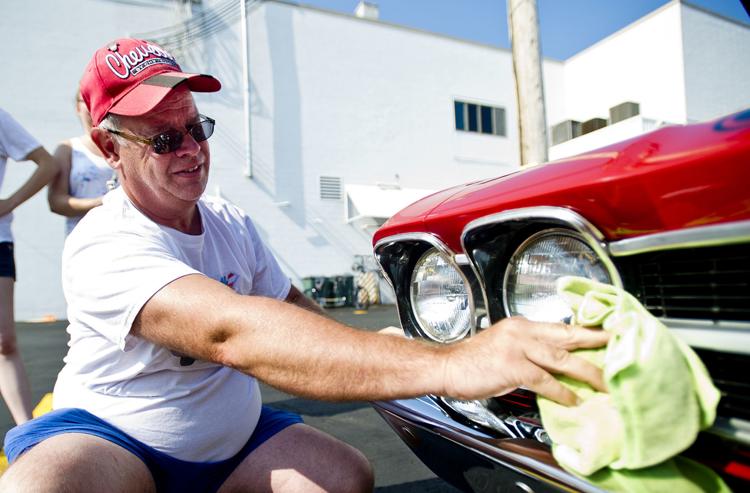 White tigers, a car cruise, puzzles and athletic competitions are just a few of the events that are certain to draw the community together for the 43rd annual Goodview Days starting Thursday until its Sunday conclusion.
Goodview Activity Group president Tim O'Brien noted that the upcoming weekend is "not only a family event," as there are a variety of events for everyone to enjoy.
He explained that money earned at Goodview Days benefits the community.
Take a look at some of the events you can expect at Goodview Days this year:
Thursday
At the Elks Lodge 327, students will take part in the scholarship pageant starting at 7 p.m. Thursday. No button is required for those interested in attending, but tickets are $5 and will be sold at the door only.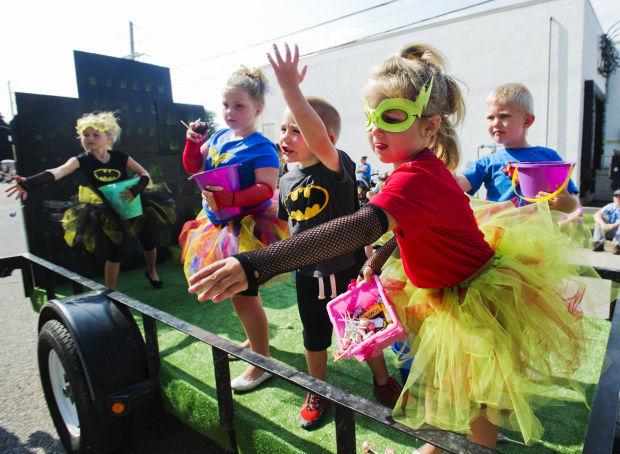 Friday
Children, along with their families, are set to have great fun during the weekend, with a kiddie parade starting off Friday's children events at 10 a.m. Amanda Grace will be the musical entertainment after at 10:45.
Youth looking for a chance to impress the crowds can take part in the kiddie pedal pull, sponsored by Borkowski Towing, at 11:30 a.m., with registration opening at 11 a.m. for the event.
Those with a fascination for cars will be able to enjoy for the first time at Goodview Days a classic car cruise in at LaCanne Park starting at 4 p.m., with the cruise starting at 7 p.m.
Clues have been revealed throughout this week on KG95.3 for the Leighton Broadcasting Medallion Hunt and on Friday at 4 p.m. it will finally be time to hear the final clue.
At 6 p.m., the men's softball tournament will be held in Memorial Park and Co-Ed Duck Soup Tournament in Goodview Park.
Goodview Royalty and the button contest winner will be presented at the Beverage Garden at 7 p.m.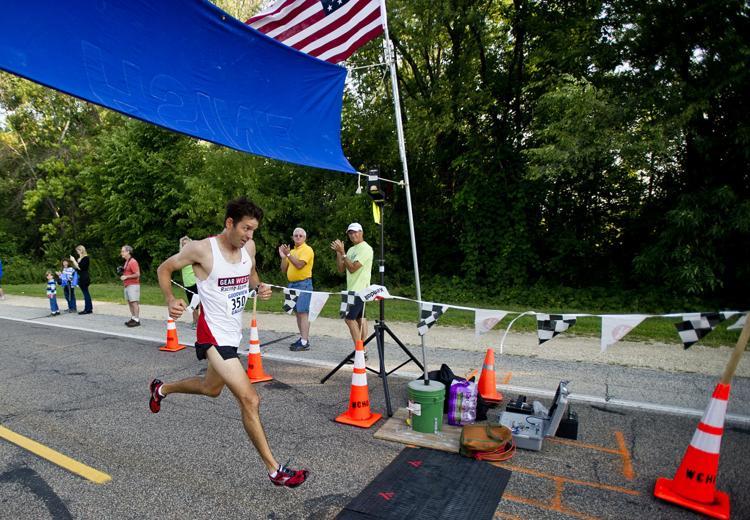 Saturday
Goodview Gallop Road Race participants will likely have their competitive sides showing starting at 7:45 a.m. with the 1K race, the 10K at 8 a.m. and the 5K at 8:15 a.m.
A farmers market is set for 9 a.m. to 1 p.m. by the Goodview City Office Building.
Horseshoe contests are planned for the day with Single Round Robin Horseshoe starting at 10 a.m. and Doubles Horseshoe Tournament at 2 p.m.
Once again, car enthusiasts will find enjoyment with a car show in the Knitcraft parking lot from 10 a.m. to 2 p.m.
The Goodview Police Department and the Winona Elks Lodge 327 are sponsoring Kid I.D. by the pavilion from 11 a.m. to 3 p.m.
New this year is a puzzle competition from 1 to 3 p.m., which will include four people teams competing to finish a 500 piece puzzle. Cash prizes will go to the teams in first through fourth place. With a $50 entry fee, teams will receive four admission buttons.
Sunday
In the morning, a Goodview Days Breakfast Buffet at the Elks Lodge 327 is planned to start at 8 and continue until 11:30.
The 40th annual Grande Parade will start at 1 p.m., making its way on Sixth Street between 38th and 51st Avenue.
Fireworks will finish the weekend at 9 p.m. in Goodview Park. If there is rain, they will be rescheduled to Monday evening at 9.
Throughout the weekend
White tigers will be on display for attendees to learn about starting Friday and will continue being present in Goodview Park throughout the rest of the weekend. The tiger exhibit will be open from 10 a.m. to 10 p.m. each day. O'Brien noted the exhibit will be "really interesting from an education standpoint."
Bounce houses and water wars will be available to enjoy from noon to 6 p.m. Saturday and 3 to 6 p.m. Sunday.
A softball tournament is set to be held all day Saturday and Sunday on the Memorial and Goodview Fields.
There will be a chickencue, held by the GBA & Sons of the American Legion, on Saturday and Sunday, starting at 10 a.m.
The beverage garden will open at 3 p.m. Friday and 10 a.m. Saturday and Sunday. Music and entertainment will be in the garden throughout the weekend.
Admission buttons can be purchased at local businesses before the event for $6. At the gate, buttons will be available for $7.
For more information about Goodview Days, including a full schedule and how to register for events, visit www.goodviewdays.com.