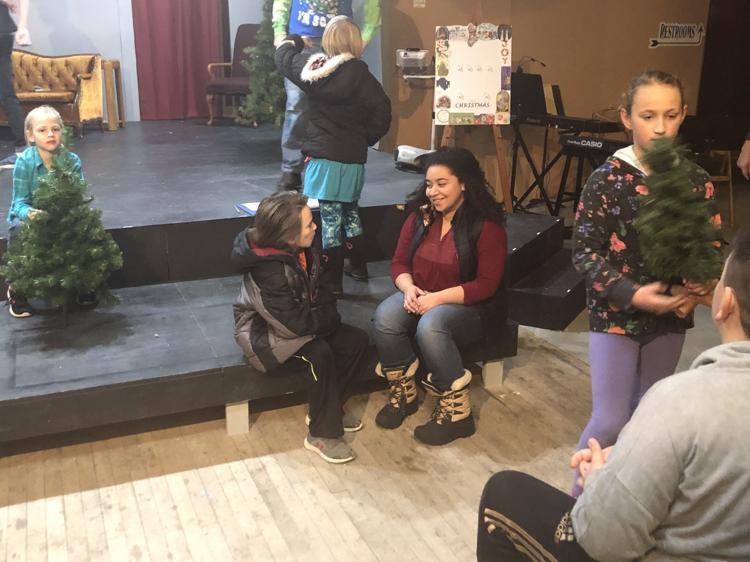 A Winona resident's two musicals will help start December with cheer this week as community members perform them in Winona.
"I think if everyone sang a happy song every day, we'd have a much better world to live in," Winona resident Ruth Anfinson Bures said.
During her lifetime, she's found herself with a passion for creating those happy songs, which fill her two Christmas musicals that will be performed this week in Winona.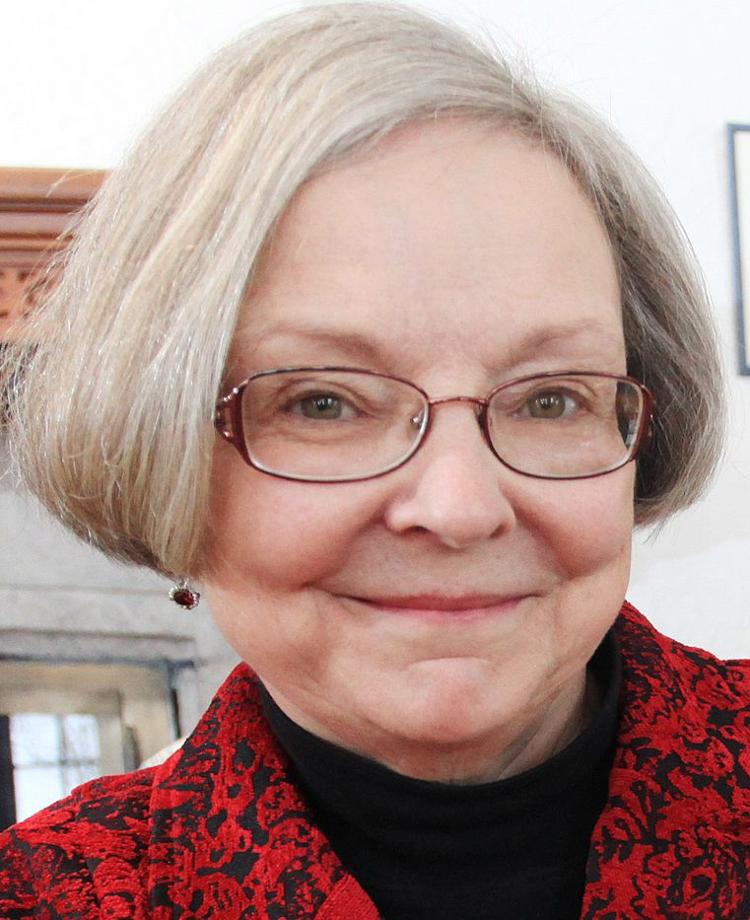 Bures was once an elementary school music teacher before having kids herself and deciding to teach piano and clarinet lessons. She eventually taught some adjunct classes at local universities, as well.
The atmosphere of the country's society helped form Bures' love for music when she was growing up.
During the era of protest songs, she remembered listening to popular music that was impactful.
"The songs that they wrote had such power and such meaning that I was really hopeful for the world," Bures said. "It might be able to change people's thinking and change people's attitudes and make people more accepting of each other."
Although she believes this might not have always happened as they hoped for, music continued to still be powerful.
"My other passion is helping people understand what music does for people and how it's a release of so many emotions, yet it's a powerful tool for brain development as well," Bures said.
Bures has taken this connection to the power of music to produce hundreds of children's songs, varying in topic.
Through her works, she's been able to include symbolism that has included positive messages that are useful for people of all ages to learn, such as caring about each other.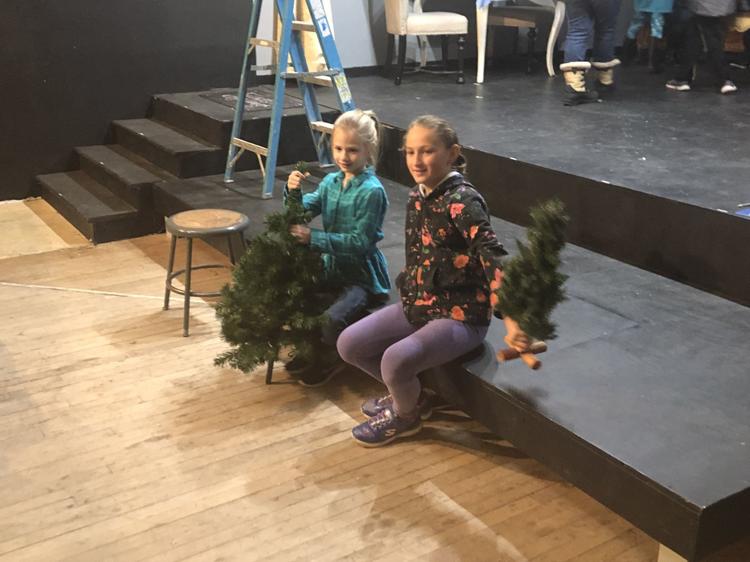 The Oaks Wine Bar will host the one-act works "Here Comes Christmas" and "Christmas Star Search," both written by Bures.
Attendees will see actors, ranging in age, performing the musicals.
Actress Lacey Korb, who has performed in many productions in the area, said she enjoys participating in shows like these.
"I think it's important to have more arts in the area," Korb said.
She said the arts give both children and other community members the opportunity to express themselves.
"Here Comes Christmas" tells the story of preparing for the holiday, with songs about each tradition that is followed.
Although Bures originally attempted to keep this musical a bit separate from religion, when it was being prepared to be performed this time, director Kelly Welti asked her to add a song about setting up a nativity scene.
You have free articles remaining.
Welti said this addition was sought because both her and Bures are Christians.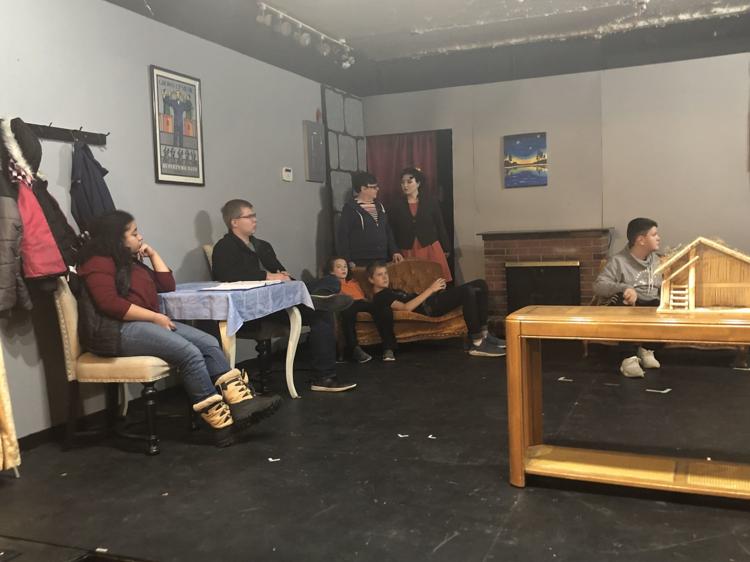 "I knew she wanted it to be more Christian," Welti said. She recalled Bures sharing with her that the original requesters of the play from Bures wanted religion to not be included, to make it more inclusive.
The musical had first been requested by Clarus Music and was produced many times through them. Eventually Bures purchased the musical back.
In 2009, Bures wrote "Christmas Star Search." The musical tells of multiple stars auditioning to lead the way to the manger. The stars have different personalities that shine through as they sing.
While Bures originally didn't include much drama within her works, it was recommended that she add a touch of it.
She was able to add this through personalities of characters that don't always go too well together.
Bures shared that she's worked to modernize the plays a bit, especially "Here Comes Christmas," which was originally completed in the 1980s.
While some might still send Christmas greetings through the mail, she's also included mentions of electronic cards.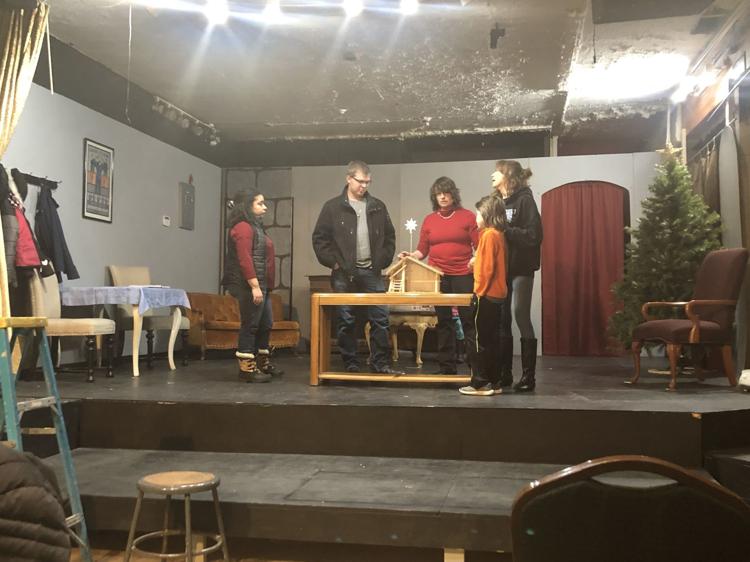 Bures said that both musicals are based on her own beliefs.
"This is about the love and the caring for each other and spreading that love as much as we can and taking care of each other. Those words come through in many of the songs in both of them," she said.
Welti, who has helped with many productions in the community and is the owner of The Oaks Wine Bar, said that when she was presented the idea of possibly directing these musicals, she was excited.
When she started reading the musicals, she was immediately able to envision how the stage would be set up.
She said that there were some positives and negatives to having the writer close by, though. She said she likes being able to change and add things to the production with Bures' help, but she also said Bures' ability to easily change things can also pose a few challenges at times.
Since the start of working to put on these productions, Welti has seen an impact on the children involved.
"They can do so much. They grow so much," Welti said.
She said that the children learn a type of discipline different from what they learn in school, because to be a part of the musicals is a choice.
"They're choosing to be here. They're choosing to do something that they think is important. It makes them feel good. It gives them confidence in standing up in front of people," Welti said.
Friendships are formed between the children, as they work together and share a common love and passion for acting.