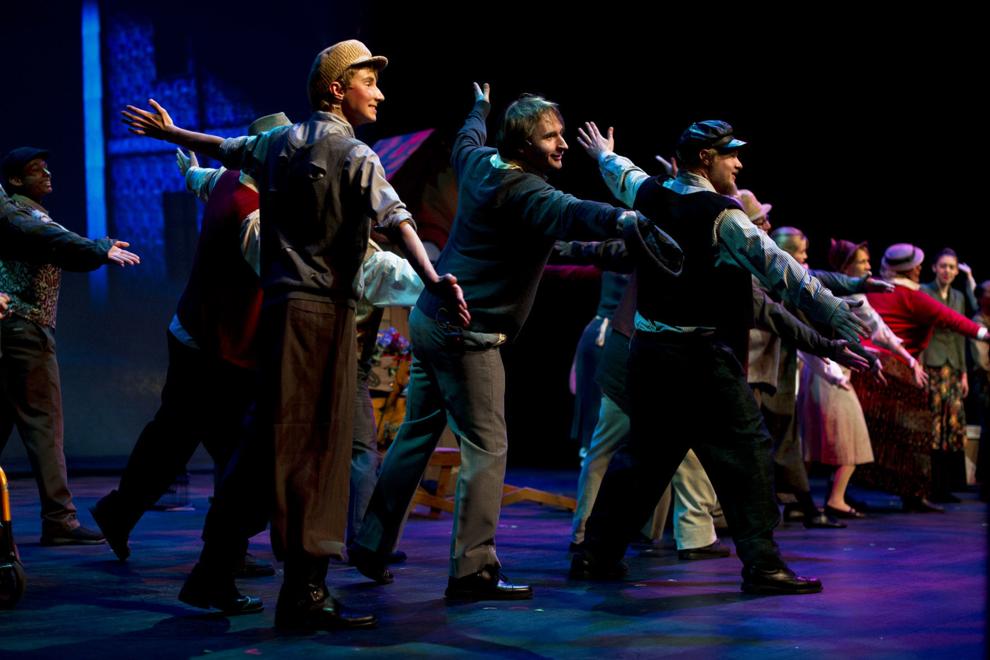 The energy backstage at Saint Mary's Page Theatre Tuesday night was palpable, as dozens of actors stepped into place for a cast photo before their dress rehearsal of "My Fair Lady."
Troy Fegre, playing the part of an ornery bartender, rehearsed his line to ensure he had it down pat.
"I ain't running no charity bazaar. Drinks are supposed to be paid for," he said confidently.
Fegre and his friends will take the stage June 13-18 as part of the annual musical put on by Home & Community Options, a Winona-based organization that serves adults with developmental disabilities. This show will be their 22nd production, said events coordinator Lynette Johnson.
The musical works to boost the confidence of Home & Community Options clients who participate and to encourage lasting friendships with other crew and cast members, many of whom are yearly participants.
That includes Karl Hoppe and his children, Cianna, Josiah and Elijah. Hoppe plays Henry Higgins in this year's performance, the phoneticist who offers Eliza Doolittle speech lessons so she can lose her Cockney accent and become a lady.
Hoppe, an engineer at RTP, said dancing in the shows has been particularly fun over the years, especially since he didn't come in with any experience in that realm.
"In a way, we all approach the show with our vulnerabilities, clients and actors and musicians alike. All the sudden we're asked to do something we haven't done before," Hoppe said. "The theater experience helps you appreciate the special challenges that people have to overcome, because you realize you're in a position of being challenged as well."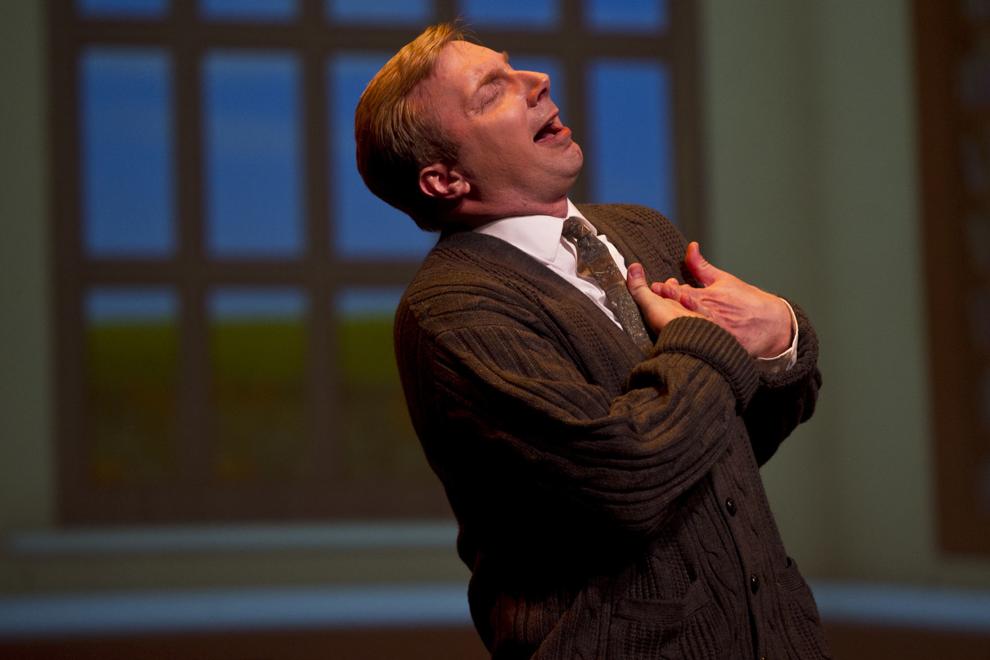 In "My Fair Lady," he'll waltz with Anna Pampuch, who's been part of the HCO productions since she was 11. It's just one of the many lasting connections the Hoppes have made with HCO clients, connections that go beyond the bounds of musical rehearsals and into everyday life.
Being part of the productions has even inspired Cianna, who will attend college at Bethany Lutheran in the fall, to pursue a degree in special education.
"Everyone always comes to rehearsal so excited to be there and see all of their friends and meet people. It's so special," she said. "I think there's a need for that in schools today."
Winona State students Briana Weyer, Haley Kooiman and Carly Nelson intern at HCO and decided to lend a hand for the musical this year. They run lines with the clients, drive them to and from rehearsals and provide them with extra motivation when they need it.
Kooiman and Nelson, who work with a client named Katrina at one of HCO's residences, said they've seen a change since she did the musical for the first time last year. This year, she even has a line.
"She just has really grown as a person," Nelson said.
Added Kooiman: "It just opens them up more … throughout the whole house, when we're actually working, we're just like, 'Guys, come to the show, Katrina's doing such a great job.'"
The musical is also an opportunity for clients to take a break from their daily routine.
That's Tim Erickson's favorite part, he said. By day, he works at Hy-Vee, but in the play, he's part of the show's chorus and has kept everyone laughing backstage for the 10 years he's participated — usually by walking around singing "Welcome to the Jungle."
But whether it's a client or another community member, performing their first show or their 14th, they all know what's most important: having fun.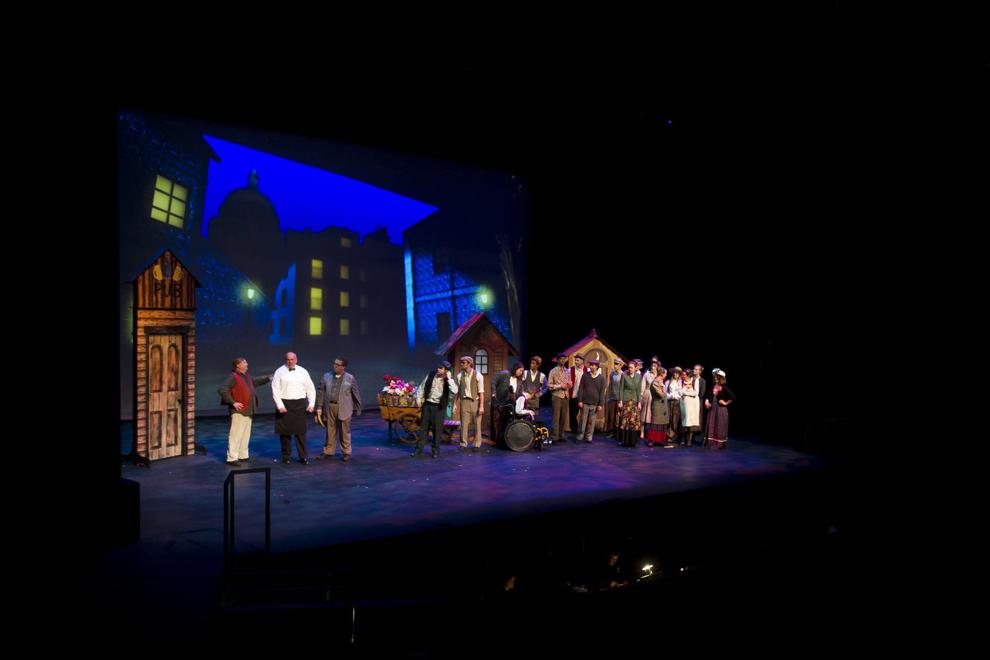 "We all help each other out, and everyone's so encouraging and positive," Weyer said. "It's really cool to see the hard work that everyone's put into it, and that (the clients) can do what anyone else can do."
Ticket proceeds from "My Fair Lady" will benefit HCO programming.