In looking for an "explosive" topic for the July Fourth holiday, a recent photo report from the June 20 New England Journal of Medicine provided the perfect example with pictures of an e-cigarette explosion in a 17-year-old's mouth. It happened in March 2018 in rural Utah. His parents were in the house when they heard a loud pop. They thought it was noise from an electric circuit breaker.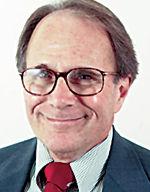 When he came into their room holding his chin and groaning unintelligibly, they saw a hole in his chin and blood in his mouth. He communicated, "It blew up." The local hospital stabilized him, and they drove (probably like madmen) to Primary Children's Hospital in Salt Lake City. One of the two pediatric surgeons who treated him said it was "kind of like a close range gun-shot wound." He had a puncture wound in his chin, extensive mouth lacerations and a displaced, shattered lower jawbone fracture. After two reconstructive operations he has done well according to the report.
This is far from the only case of e-cigarette explosion injuries. A letter to the editor in the Oct. 6, 2016, New England Journal reported 15 explosion injuries at the University of Washington, Seattle, from Oct. 2015 through June 2016. These included flame burns from fire in the e-cig, chemical burns and blast injuries, like the Utah case. Injured areas included face, hands, thighs and groins. The types of damage were tooth loss, traumatic tattooing (permanent black), a lot of soft tissue loss, extensive burn wounds that needed skin grafting and chemical burns.
They also cited 25 separate reports at that time, primarily from media, of e-cigarette explosions from 2009-2014. Two people have died from e-cig explosions. One death, in January 2019, was a 24 year-old male who had a metal piece from the case penetrate his neck and sever a carotid artery. Last year a Florida man died in a house fire, which started with an e-cigarette explosion.
A study in the British Medical Journal Tobacco Control, 2017 checked a National U.S. registry for emergency room visits for e-cigarette explosion and burn injuries. They turned up 2,035 cases. And that's just to ERs. The lead author said, "Some of the cases were very severe — people losing up to 8 teeth, damage to eyes, losing parts of their face or the roof of their mouth. A lot of third degree burns." Holy smokes, Batman.
The source of the problem is the lithium-ion batteries used in the wide variety of vaping devices. According to a review article on "The Health Effects of Electronic Cigarettes" in the Oct. 6, 2016, New England Journal, the second generation of e-cigs have a lithium-ion battery with an off-on switch. This generates an electric current, heating a coil that heats the liquid, which carries the ingredients that become the inhaled vapor.
The battery is the source of explosions when an e-cigarette overheats and goes bang, big time. In a pocket it can touch metal objects like coins, creating current to overheat, explode and damage your leg. There's a lengthy discussion about battery management and care not appropriate for now. In 2017 these lithium-ion batteries were deemed "not a safe source of energy for these devices" by the U.S. Fire Administration. The shape and construction of e-cigarettes can make them become 'flaming rockets' when a battery fails. This is more likely than with other products that use these batteries like cell phones and laptop computers with sealed cases. The e-cigarettes have open ends.
E-cigarettes are the only consumer product that "places a battery with a known explosion hazard such as this in such close proximity to the human body. It is this intimate contact between the body and battery that is most responsible for the severity of the injures that have been seen."
Thems the facts, ma'am. When I was trying to grow up (never made it), comic books would often have ads on the covers for joke or trick gadgets, like whoopee cushions, rubber snakes to put in your sister's whatever, etc. One of the devices frequently featured was exploding cigarettes. Perhaps someone of that generation could remind us of an experience with them? E-cigarettes are the real thing when it comes to exploding cigarettes. It's no joke.
Frank A. Bures is a semi-retired dermatologist in Winona.
Get local news delivered to your inbox!
Subscribe to our Daily Headlines newsletter.