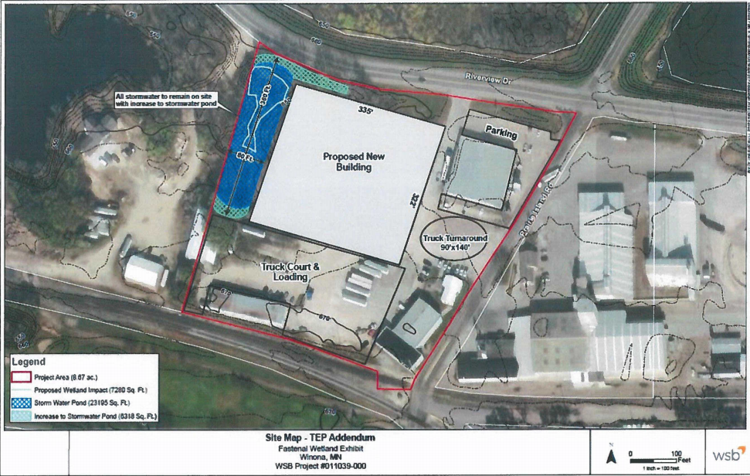 The Winona City Council voted unanimously Monday to allow Fastenal to appropriate .17 of an acre of wetland on its property for the development of additional storage units.
The project will include road access and a stormwater pond.
To make up for the lost wetland, .34 of an acre of wetland will be acquired in Wabasha County.
This is in accordance with the Wetland Conservation Act, which requires that permanent wetland impacts are to be replaced at a 2 to 1 ratio.
The .17 of an acre that Fastenal intends to use is located at one of its properties at 1275 Riverview Drive, a site that once was used by the Madison Silo Company.
According to the project's Wetland Delineation, Sequencing and Replacement Plan Report, there are no known endangered or threatened species living within the project boundary or within the limits of the project.
You have free articles remaining.
There are also no known rare features within the project area, which includes native plants communities, areas of significant biodiversity and natural communities.
According to the plan, there are no known suspected cultural resources within the site and the project will not have an impact on groundwater quality.
The application for the replacement of the lost wetlands was reviewed by the Winona Technical Evaluation Panel, which subsequently recommended approval.
Dana Johnson, an executive at Fastenal, said the land has not been used sufficiently in recent years and that the company is aiming to change that.
"The site itself is seven-and-a-half acres and has been underutilized for a number of years," Johnson said, "so we hope to make better use of the land."
---