Winona Area Public Schools classes – along with most classes in the state – are unlike anything that has ever been experienced before by students and teachers using a virtual format during the COVID-19 pandemic.
"My first reaction was, like, 'Is this really happening?'" Washington-Kosciusko Elementary School kindergarten teacher Lisa Kulzer said.
She was in shock earlier during the pandemic when she learned classes would at least temporarily be moved into a distance-learning format.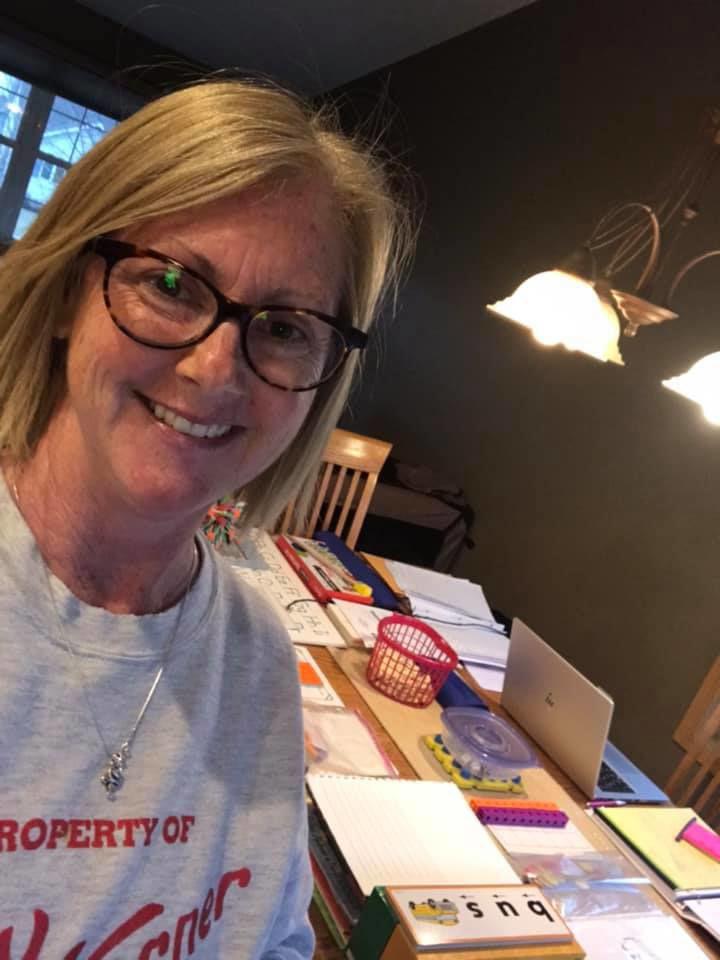 She wasn't sure how it would be possible to transform her class into an online one. She said it was a "huge learning curve" in a very sudden, short amount of time.
The district's grade level staff members came together to prepare for the change after learning during spring break that their students may not return to school any time soon.
Essential skills were set to be taught to kindergarten through second-grade students through the remote learning website Seesaw.
The staff members had to determine the most important lessons that needed to be taught during the challenging situation.
Math and reading, along with special subjects such as art and physical education, needed to be taught to students within 60 minutes each day through a virtual format.
Additionally, some students had to have Title One, Gifted and Talented and counseling as a part of their day also.
"There's lots of people that are involved in a little person's education," Kulzer said.
"We really had to communicate well as a staff in order to figure out how to best deliver without overwhelming families," she said.
A large amount of time, Kulzer said, went into tying everything together for the students.
The staff wanted to make sure they were acknowledging the toll families would experience during the distance learning, especially those family members that may be working while also helping their children learn.
Kindergarteners especially need a large amount of help when learning in a new format.
Kulzer wanted to make sure the plan for the class was as simple as possible, designed with a consistent, clear schedule.
Each morning, students and their loved ones start the day with a video message from Kulzer, who explains what the students' three activities will be for the day, along with what assignment they'll complete and submit through Seesaw.
Some examples of assignments include recordings of the students reading passages or sight words or an image of work they did like writing in their journals or practicing their handwriting.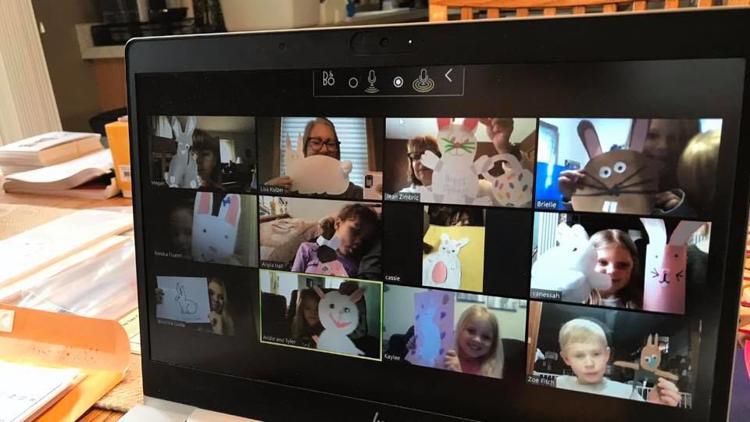 Once a week, the students and Kulzer come together virtually for a Zoom meeting.
Kulzer said she enjoys the opportunity to have face-to-face contact with the students again and see them in their homes.
So far, as a few weeks have passed since distance learning has started, success has been experienced.
"I think we've done a really good job as a district," Kulzer said.
She believes families have been informed well about what is going on and how classes will work.
She said she is attempting to not overwhelm them with information and limiting it mainly to a weekly newsletter.
Kulzer is working to gather feedback from the students' families, as she wants to know if her morning messages are helpful and how well the activities are going.
She said she wants to know whether the children are engaging in the learning and if she can help the families in some way.
"One thing I'm hearing from parents is that their child is just ... they're out of their routine," Kulzer said.
Kulzer shared some students are struggling to take teaching direction from their parents, instead of Kulzer herself.
To help combat this problem, she's working to help her students understand that the expectations are from her, not the students' parents.
"The kids are more likely to do the things if it's something that they know that their teacher is asking them to do," Kulzer said.
The students aren't the only ones learning during the ongoing distance learning experience.
"I've learned that at the heart of all teaching is relationships, and, so struggling now to continue to maintain relationships and connection, while we're apart, it just validates to me how important seeing each other is," Kulzer said.
"Being in isolation, like we all are, everybody is just missing their friends and missing their routines. And when they come on those Zoom classes, I mean they just light up because they're getting to see their friends," she said. "And you can tell that social piece is so, so important and so special, really. So going forward, I just want to go back to the classroom where we can develop those relationships and those routines and enjoy learning together."
As much as students and staff may want to return to their classrooms, they won't be able to until the next academic year, according to a decision announced by Gov. Tim Walz recently.
Kulzer admitted she cried when she learned of the decision. She had been expecting it, but still felt very sad when it was confirmed.
She, along with other staff members, are working to make sure their students continue to feel connected, while the parents feel supported.
Until June 5, the students will continue to learn essential skills through the distance-learning format.
Kulzer said district staff are working to find a way to help students feel closure as the end of the school year quickly nears.
The staff members are working hard to continue to connect with their students in new, safe ways.
Students were able to wave to their teachers Friday during a parade. Staff members in their cars drove behind the buses delivering meals, giving them the chance to see their students for the first time non-virtually in weeks.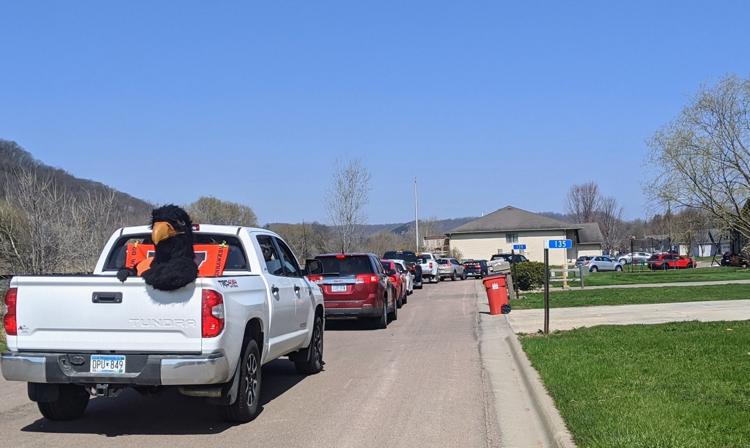 "So that was just emotional too because the kids couldn't come to us. We just had to wave from a distance and tell them to keep smiling and tell them we miss them," Kulzer said.
To learn more about how Winona Area Public Schools teachers are transforming their classes to a distance learning format, visit winonaschools.org.
Americans go back on the road: See your county's travel uptick here
COVID-19 testing, ranked state by state
Racial breakdown of COVID-19 cases
Small business relief: Who got loans?
Coronavirus spreads around the world
COVID-19: Steps for reopening states
Step by step: Make your own face mask
HIDE VERTICAL GALLERY ASSET TITLES
"There's lots of people that are involved in a little person's education. We really had to communicate well as a staff in order to figure out how to best deliver without overwhelming families." Lisa Kulzer, W-K elementary school teacher
"There's lots of people that are involved in a little person's education. We really had to communicate well as a staff in order to figure out how to best deliver without overwhelming families."

Lisa Kulzer, W-K elementary school teacher
Concerned about COVID-19?
Sign up now to get the most recent coronavirus headlines and other important local and national news sent to your email inbox daily.