Winona Area Catholic Schools student of the month: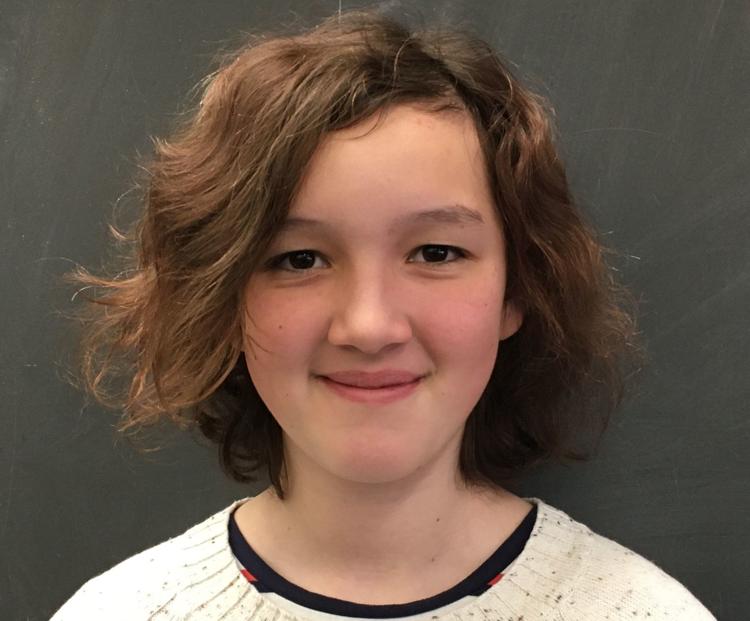 Emma-Jane Kirk is the daughter of Eliza and Daniel Kirk. She has one older sister, Gillian.
Emma-Jane is new to St. Stan's, having lived in Georgia, Oregon and Dubai in the United Arab Emirates. Her experiences in Dubai have allowed her to learn Arabic, enjoy new foods and learn about a different culture, and share these experiences with her classmates.
Emma-Jane was elected to St. Stan's Student Council and plays on the basketball team. Her favorite classes are English and reading, and she likes being able to switch teachers for classes and that technology is used in so many classes. Alongside cross-country running, Emma-Jane is an avid reader, with her favorites including "Words on Fire" and the "Heroes of Olympus" series.
A role-model for Emma-Jane is her grandfather who lives in London. Despite serious illness, he continues to remain a strong person with a positive attitude. Another person she looks up to is Sheikh Sultan bin Zayed. He was the leader of the UAE who was able to bring together seven different nations to live in peace.
Teachers see Emma-Jane as a mature student with a wonderful work ethic. She is amazingly kind to everyone and always has a positive attitude about life. All of her classmates consider her a friend. She is an open-minded student with a passion for learning new things and helping those around her.
Be the first to know
Get local news delivered to your inbox!