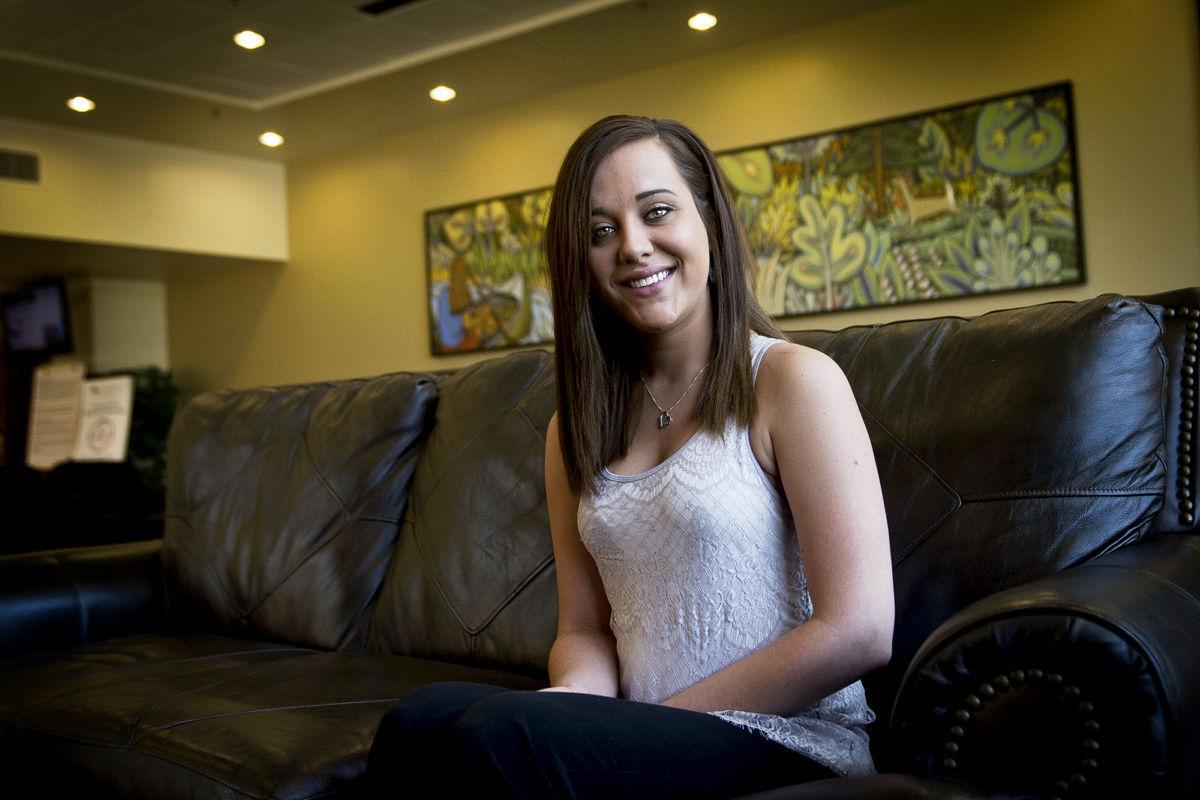 It isn't always pretty growing old.
Eyes fail. Muscles weaken. Memory fades. Caregivers become the cared for.
Someone's mother. Someone's father, uncle or brother. "Each patient is somebody's family," Lauren said. "They deserve the best possible care."
Wednesday, as she steps up to claim her R.N. degree at Southeast Technical College, Lauren Flanagan is better prepared to give her patients the care they deserve.
For nearly two years, Lauren has worked at Winona Manor as a Licensed Practical Nurse. "Being a registered nurse will let me take on more responsibility, care for more difficult cases, tasks I'm not able to do as an LPN," she said.
For Lauren, it's another step on a path she's followed since she was a young girl. Her mother, Pam Pelowski, has had a 30-year career in nursing and has been a model and inspiration for her daughter. "So many people come up and tell me how great my mother was at her job," Lauren said. "I have big shoes to fill and I want to live up to that."
Lauren took her first steps in those shoes when she was only 10 years old when she started volunteering at St. Anne Hospice. "It was something to keep me busy in the summer," she said, but the relationships she built kept drawing her back.
At 16 she became a dietary aide. "Sort of a waitressing job for the elderly," she laughed. Serving and assisting patients at mealtime was an introduction to hands-on patient care and after graduating from Winona Senior High School in 2012, she took the next step, qualifying as a Certified Nurse Assistant.
"It's very physical, mentally challenging work," she said. A CNA is directly involved in her patients' activities of daily living — getting up, personal hygiene, toileting, dressing, meals and other life needs. "It can be difficult," she said.
Still, at the same time she dealt with her patients' physical and mental challenges on the job, she was helping care for her grandfather, stricken with ALS. "I'd come over and hang out with Grandma," she said. "It allowed her to get out of the house."
She helped with his care until his death in 2013.
Working with geriatric patients, death is an unavoidable reality.
"It's very hard to see them decline every day," Lauren said. "My first death at St. Anne was very hard. I came to work and learned my favorite resident had passed on. I started to cry ..."
It's always hard, she said, "but we have to be there for the family too," and be there for the other residents. "Professionalism," she said.
That striving for professionalism kept Lauren working and attending classes for the two years it took to earn her LPN, and then back to school for another three semesters to earn her associate's degree and RN.
"I'll go on to get my bachelor's in a year or two," she said.
One more step along the path.
Jerome Christenson is deputy editor at the Winona Daily News. His phone number is 507-453-3522 — leave a message if he's not around — or email at jerome.christenson@ winonadailynews.com.