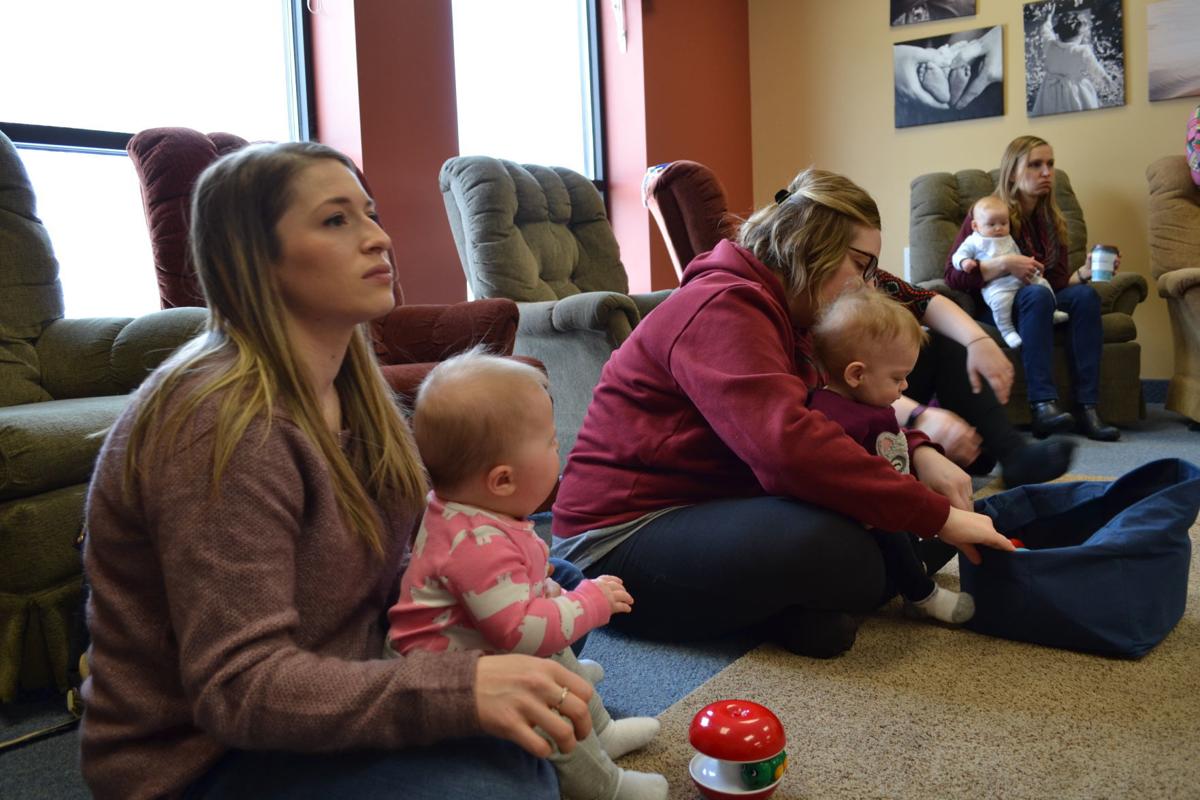 There are still a few openings for Early Childhood Family Education classes run through Winona Area Public Schools.
ECFE is a program unique to Minnesota that offers classes and activities for parents and their children from birth to age 5.
It offers a comfortable, informal parent discussion group, and a fun place to meet, learn and play with other parents and children. The goal of ECFE is to enhance the ability of all parents to provide the best possible environment for their child's learning and growth.
Term 2 runs from Nov. 5 through Jan. 16. For more information on the programs or to sign up for classes, visit the WAPS Community Education page on winonaschools.org or call 507-494-0913.
There are still openings for the following classes.
How Much is Enough?, 11:30 a.m. to 1:30 p.m. Mondays: This class is based on the book "How Much Is Enough?: Everything You Need to Know to Steer Clear of Overindulgence and Raise Likeable, Responsible and Respectful Children." This book is packed with practical guidelines, helpful tools and visual aids that make parenting successfully feel just a little more accessible. Join us to discuss a topic that's especially helpful to consider during the holidays, with year-round, life-long benefits.
STEM Fun, 10:45 a.m. to 12:15 p.m. Wednesdays: This class is designed for children from the ages of 30 months through preschool. Celebrate your child's natural curiosity. Your child will be encouraged to explore, plan and create with help from you and our staff. Give your child the opportunity to tap into their imagination and begin to understand how things work. Before class adjourns, the early childhood teacher and parents will have a brief discussion while children continue with activities. Parents and children do not separate in this class.
Growing Together, 8 to 10 a.m. Wednesdays: This class will focus on supporting both children and parents in the skills needed to be successful to learn within groups. Children and parents will practice age-appropriate skills during the parent-child time. When parents and children separate, children will have the opportunity to practice the social-emotional skills needed to be ready for operating in a group. Parent discussion will focus on how to support your children in multiple settings and how to prepare yourself for your child's next step in education.
How Eskimos Keep Their Babies Warm, 8:30 to 10:30 a.m. Mondays OR 8 to 10 a.m. Thursdays: This class is based on the book "How Eskimos Keep Their Babies Warm," in which Mei-Ling Hopgood shares with readers how other cultures outside of the United States react to common challenges that all parents face: bedtimes, potty-training, feeding, play and more. Class discussion will review a variety of ways to address common childhood needs and the fact that there isn't one right way to parent.
Toddler Time, 8:30 to 10 a.m. Fridays: This class suits toddlers between 12-30 months of age. During parent/child interaction time, parents and toddlers will participate in a variety of activities geared for the busy world of toddlers. This is followed by a brief discussion time for parents while children continue with activities. Discussion topics include ideas for separation issues, encouraging language development, and more. Class ends with a circle time of songs and movement. Parents and children do not separate in this class. Walking or crawling, all toddlers are invited.
Baby & Me, 10:30 a.m. to noon Fridays: Join the class at any time. Babies and parents are always welcome. This is a weekly class for infants, birth to 12 months, and their parents. All of your baby questions and insights will be discussed with a Licensed Parent Educator and other parents of little ones. Opportunities to connect with other parents and find your parenting style are part of our time together. Join the class at any time; babies and parents are always welcomed. Sibling care is available upon request at registration.
ECFE also offers a drop-in playgroup (no registration required) on Wednesdays from 12:30 to 2 p.m.
Be the first to know
Get local news delivered to your inbox!