Leah Schnaith, a chemistry instructor at Minnesota State College Southeast in Winona and Red Wing, is the college's 2019-20 outstanding educator of the year.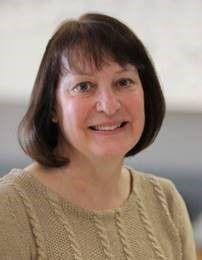 Schnaith, who has been an educator with the college for 14 years, was nominated by five students. The students' reasons included:
"Leah is an absolute angel. She has gone out of her way to stay late with me and other students to make sure that we are able to get the help we need to pass."
"She is always willing to help students when they need it and available to us with a smile. She is a really considerate, kind person. She knows how to teach with her genuine desire to help us succeed."
"She pushes the budget to the max, tries to make labs that are both fun and creative with limited supplies, and she is always available for questions about the content."
Schnaith said she finds great enjoyment in her career because of the students she teaches.
"My absolute favorite part is to watch my students succeed," she said. "Especially because chemistry is a field that a lot of people are intimidated by. Either they've had a bad experience, they've heard nightmares about it. (When) they walk in the door, they're almost afraid to walk in the door because 'I think I can't do this.' So to see them accomplish something that they did not expect to be able to do is just beyond rewarding."
Schnaith says the job comes with its difficulties. though, including never having enough time as she attempts to be available to help all of her students individually when they need the extra assistance.
She's impressed by her students because she knows many of them have a lot on their plates but can still attend college and do their best in classes.
When she started her own college experience, Schnaith was planning on becoming a chemical engineer, she said.
She realized she didn't have enough passion for calculus and physics, but did have a love for chemistry.
You have free articles remaining.
When she entered into graduate school, she worked as both a research assistant and a teaching assistant. She found the latter was the best fit for her, leading her to wanting to become an educator.
She received her bachelor's degree in chemistry from St. Olaf College and her Ph.D. in chemistry, with an emphasis in bio-inorganic, from the University of Minnesota.
She worked for the Red Wing School District before moving onto working at the college level.
Schnaith, now a member of the Two-Year College Chemistry Consortium and the American Chemical Society, teaches multiple classes online and in person at both the Red Wing and Winona campuses.
"Dr. Schnaith is a passionate educator who strives on a daily basis to help her students be successful. Her commitment to education and outstanding work ethic have earned her the respect, admiration and genuine affection of her students," said interim president Larry Lundblad. "She embodies the qualities of a brilliant educator who puts her students first and endeavors to see them master the material and achieve their goals."
Schnaith looks forward to a long career at the college.
Away from the classroom, she's married to Eric, who is a pediatrician. Schnaith also has two children.
Her daughter Abigail is a medical resident at the University of Minnesota looking to go into pediatrics.
Her son Ryan is a math teacher at Red Rock Central in Lamberton, Minnesota. Because he has followed in her footsteps as an educator, she has been able to share her experiences with him.
Schnaith has told her son, "Education is really about continuing to improve. And you're not going to be perfect the first time you teach something, even the second time you teach something. It's OK to make mistakes."
She tells him to not be embarrassed if a student catches his mistakes, but instead thank the student.
She also advises him that the better prepared he is for his class periods, the better they will go for him and his students.