The first week of distance learning due to COVID-19 concerns has come to a conclusion for students at Minnesota State College Southeast. Many of the courses available have changed into formats that have never been experienced at the college.
Jodi Heim, a cosmetology instructor at MSC Southeast, has focused on helping students receive the best education that they can have, even when they can't work with other people.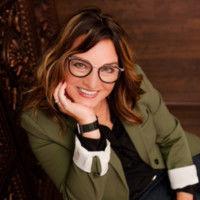 With a GoPro camera strapped to her forehead, Heim is being innovative in her ways of showing her students how to do certain tasks with people, like facials and haircuts, up close while explaining the steps.
The teaching technique was one she had to figure out quite quickly.
"When we initially were asked if we could put any or a portion of our courses online, or all of it online, for that matter, my immediate reaction was, that's not possible. We're a hands-on department," Heim said.
"And I just kind of shut down and was overwhelmed with that for about 24 hours and then didn't sleep well that night, and through the night just continued to contemplate what I was going to do. And in the morning, I just realized, if this was my only option in order to teach my students, I have to find a way," she said.
Each week, Heim's students work on a module that includes videos created with the GoPro, assignments and a video call meeting once a week.
Companies and organizations are also offering free resources during the pandemic that are helping students learn also, like with different webinars and services.
Even though the instructors appreciate these new free offerings, they believe the success they have seen in the first week has been possible because of technology like GoPros and video chats where they are still able to connect with their students first hand.
"It feels a little bit more like we're back in the classroom. And I can tell you, from an instructor standpoint, the students were ready to come back in whatever capacity we could get them back," Heim said.
While some challenges have been faced with technology during the first week, like having access to it and being able to use it easily, Heim said, she's working to help her students as much as possible and letting them know that they're all in this together.
One of the steps she has taken to decrease possible problems is allowing students to have flexibility when they need to be working on their school work.
Eventually, students will be able to return to the classrooms, but the materials created for distance learning won't go to waste then, Heim said.
She plans on continuing to use the videos that she has created preparing for the rest of this semester in the future.
"Our faculty is working hard to serve our students and make sure that they see the value in their education as we continue forward," Heim said.