Winona Area Catholic Schools welcomed 77 more students this year from kindergarten through sixth grade, a jump from 373 students to 450.
Rising enrollment is a trend that has been continuous since the 2015-16 school year, when the schools only had 277 students.
This year's jump was a bit of a surprise for the schools, principal Pat Bowlin said. The district expected a few more children to join their schools, but not as large of an increase. The school closings of Rollingstone and Madison in Winona caused the expected rise the year before.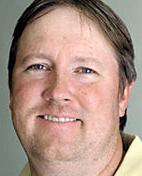 Bowlin estimates that about 90% of the students enrolling are coming from other schools in the community.
"I really think it comes down to just we're really doing a good job with our students and families here and that word of mouth is what's getting people to consider us," he said.
With the higher enrollment numbers, the schools are hiring additional teachers and staff, along with creating more sections for each grade.
You have free articles remaining.
"It's really cool to be able to hire new people," Bowlin said. "They just make our staff better. … It's really nice for those teachers to be able to collaborate together. Our new teachers have come in and brought new ideas and new ways of looking at things.
"We're becoming a better and better school each year because of the increase, because of the additional talent we are able to bring in," he said.
Bowlin added that the new families entering the schools have been very helpful in the community.
Administration is working to look at options to accommodate future growth, including space needs. It is unknown at this time whether the high rate of growth will continue, but Bowlin said they are preparing for more enrollment in the future.
Winona Area Catholic Schools also offers preschool, which has also seen an increase of students in recent years, going from 60 in the 2015-16 school year to 99 this year.
For more information about Winona Area Catholic Schools, visit www.wacs1.org.