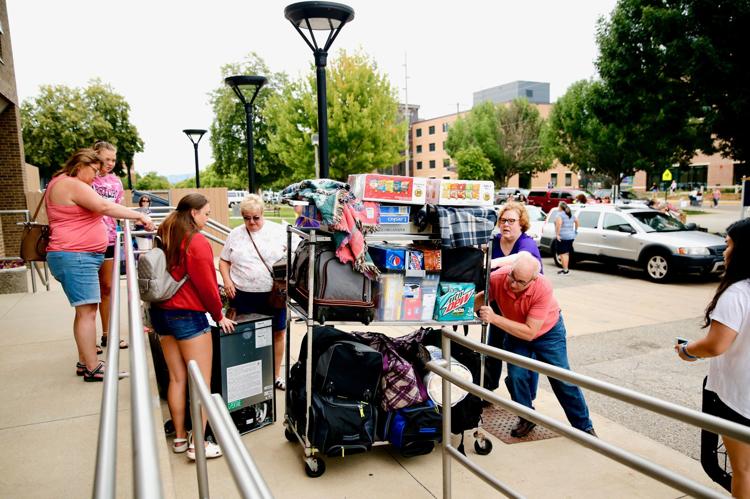 Winona State University welcomed the incoming new students to campus Tuesday while the students, with the help of their families, moved into the dormitories.
Freshman Alex O'Connor of Hastings, Minn., was one of the many students making the move and preparing to start the first year of post-secondary education.
"I would say I'm most excited for the freedom, to just get out and experience everything," Alex said.
He said he is nervous about "having all the responsibility and having to figure everything out on my own."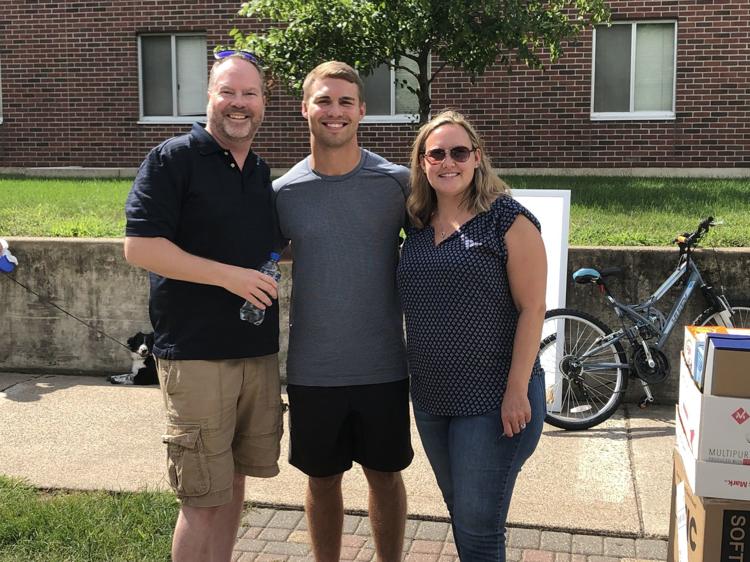 Alex, who plans on studying in the business field but is not sure yet about a specific major, is not the first in his family to attend WSU. Both of his parents attended the university, along with an older brother who is still at the university. His best friend is also now a student at WSU.
His family connections to the university, along with his love for the campus, helped him make his decision to attend the university.
In addition, it influenced where he wanted to live on campus, "I've heard from my parents and older brother that the quad is the place to be. It's the most social, meet the most people. So I thought it was a good fit."
You have free articles remaining.
Alex's parents, Mike O'Connor and Tara Erickson, were ready to help with move in.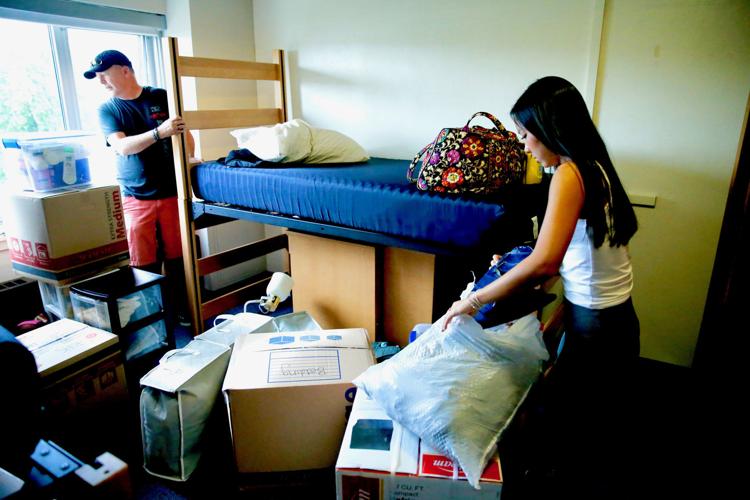 Tara said, "I'm super excited for (Alex) to just launch into his future and figure out what he wants to do in life."
It's not complete excitement, though.
"It's a little bit sad at the same time. But I'm excited for him. It's kind of the natural progression of things. Go through high school, get that done, and now it's to go to college and do that," Mike said.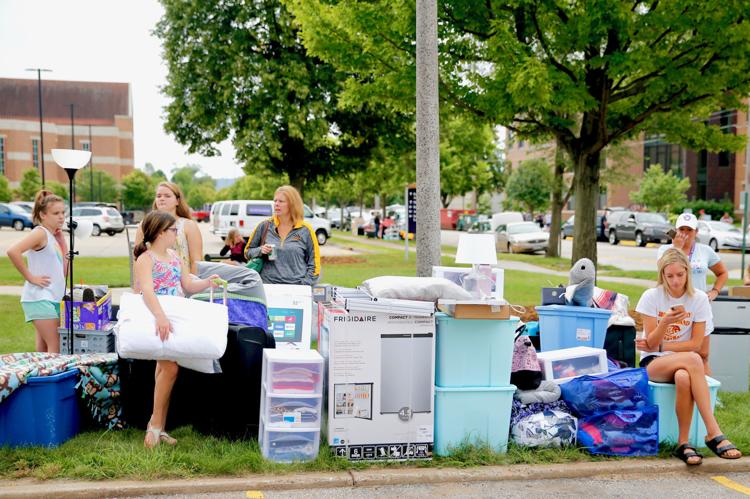 Later in the day, Alex and other WSU freshmen met with others in their halls and the resident assistants for the first hall meeting and dinner. They were also able to enjoy opportunities such as a game night in the Darrell Krueger Library, and Playfair games and activities in the McCown Gym.
Students can expect many more events and opportunities during welcome week and freshmen orientation to meet new friends and explore the campus and all that it offers.
Classes are set to kick off on the campus Monday, Aug. 26.